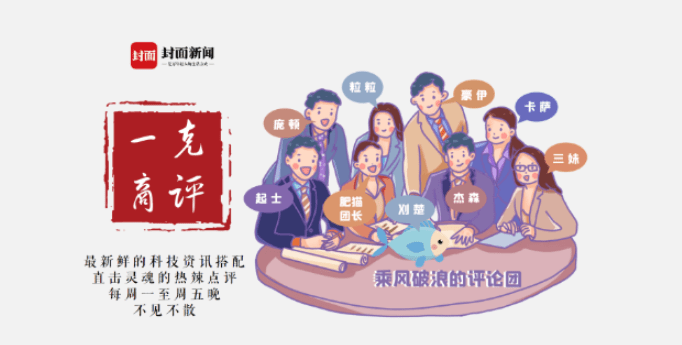 JD Cloud released 618 ten major technology application trends for the first time
On June 15, Dr. Mei Tao, Vice President of JD Group and IEEE & IAPR Fellow, released the top ten technology application trends of JD Cloud 618, covering C2M reverse customization and intelligent customer service that understand users better; and multi-modal content generation of products. Anti-counterfeiting traceability with blockchain; intelligent supply chain decision-making, integrated supply chain and virtual digital people that understand more scenarios; and stronger infrastructure guarantees, namely, a privacy computing platform that supports ultra-large-scale data integration, and cloud-based hybrid digital Infrastructure and liquid-cooled data centers.
Ponton: In fact, the large-scale implementation of the ten major technology application trends on JD 618 is inseparable from the guarantee and escort of JD Cloud. It is foreseeable that JD 618, under the ten major technology application trends, will form the same frequency resonance on the consumer side and the industry side. The integration and development of the physical industry and the digital and intelligent society supply chain will not only bring consumers a new shopping experience. Experience can also bring efficiency growth far beyond expectations to brand merchants and others.
IFLYTEK: iFLYTEK's current open platform is mainly related to digital advertising business
HKUST Xunfei stated on the investor interaction platform that Xunfei's open platform provides core AI capabilities to the entire industry, focusing on the strategy of free + support, basic capabilities are free, and charges for personalized customized services that other companies cannot do. At present, the relevant income is mainly digital advertising business.
Howie: Because it is similar to BAT's existing business, it is difficult for Xunfei to sell open platforms based on voice technology as PaaS and SaaS. Of course, this is also related to Xunfei's headquarters in Hefei. Coincidentally, the advertising business as the main source of income at this stage is quite a bit of Tencent's return to the to B business when it turns to the industrial Internet, or it implies that the way out is self-evident.
Netflix series with Spotify as the background will be launched in 2022
Video streaming platform Netflix announced that it will shoot a series based on the stories of audio streaming platform Spotify and its two founders Daniel Ek and Martin Lorentzon… The plot revolves around how a small Swedish company from Sweden became a global leader This series is expected to go online in 2022.
cheese: This kind of pseudo-documentary of Internet entrepreneurship, in the present when the contradictions of various companies are less and less on the table, may not be able to surpass "Social Network", of course, this is also related to the dramatic experience of the founder. But what is interesting is that, as the leader of video streaming media, Netflix invests in filming the entrepreneurial history of the leader of audio streaming media, which is quite sympathetic.
Sun Shu, CEO of Didi Car-hailing: Trial morning rush carpooling in some cities with zero commission
#sound#
Sun Shu, CEO of Didi car-hailing, issued an open letter in response to the problem of Didi carpooling, and announced the pricing rules in the carpool scenario. Sun Shu also said that starting from June 14th, Didi will try out the "Morning Peak Zero Commission" plan from 7 am to 10 am on working days in cities such as Taiyuan, Nanjing, Yantai, and Shaoxing, and it will gradually cover the whole country.
[If you have news clues, welcome to report to us, once adopted, there will be a fee for remuneration. News report WeChat follow: ihxdsb, report QQ: 3386405712]