Highlights: As the 2021 college entrance examination is approaching, Sohu Education has invited dozens of colleges and universities across the country "spokespersons" to be a guest in the "prestigious schools are coming" high-recruitment interviews, detailed college admissions policies, admission rules, guide candidates to fill in their volunteers, choose majors, for the majority of excellent Candidates build a bridge with the school to apply for, allowing them to have zero-distance contact with the latest high-level recruitment information and authoritative admissions policy interpretations of universities during the "epidemic" period.
Capital Medical University is a key institution of higher learning in Beijing. It has been selected as one of the first pilot universities of the "Excellent Doctor Education and Training Program" in the country, Beijing's "Belt and Road" national talent training base, and a founding member of the Beijing-Hong Kong University Alliance and Beijing University Alliance for Excellent Medical Talents Training .
In 2021, what changes will be made to the admissions policy of Capital Medical University? In this episode, we are fortunate to invite Wu Ping, Director of the Admissions Office of Capital Medical University, as a guest at Sohu Education.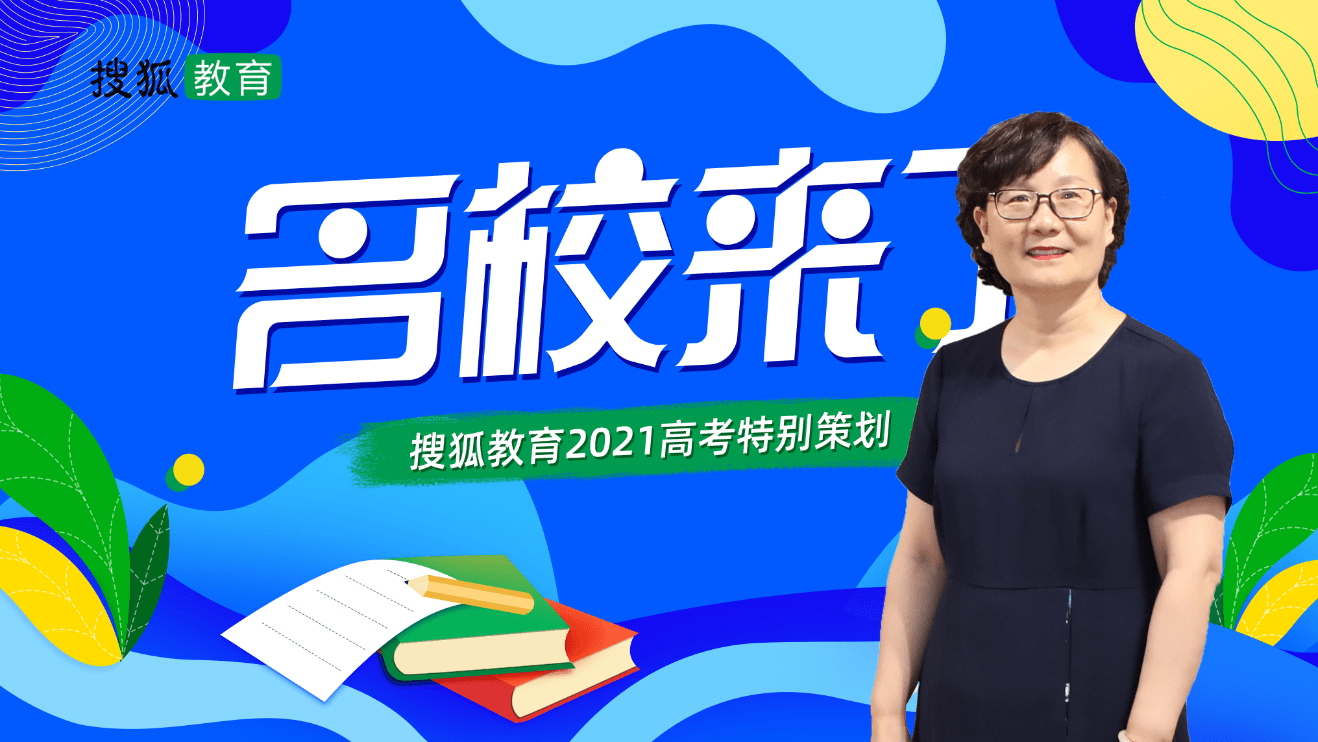 Highlights:
l The long-term clinical medicine, stomatology, and pediatrics majors are the "5+3" integrated high-level talent training model, and 6 certificates can be obtained after graduation.
l Start the enrollment of clinical medicine majors (level flat classes) and stomatology majors (level flat classes).
l Rehabilitation Therapy enrolls students in two majors: Rehabilitation Therapy (Physiotherapy) and Rehabilitation Therapy (Occupational Therapy).
l Resumption of enrollment majors this year: Medical Experimental Technology, 2 enrollment majors in alternate years: Hearing and Speech Rehabilitation majors.
l The medical examination requirements for candidates of all majors are: the myopia corrected vision of the eyes is not less than 4.8, the corrective vision lens power of each eye is not more than 800 degrees, there is no color blindness, color weakness, no strabismus, amblyopia, and the hearing range of both ears is not less than 3 meters. …
l The undergraduate enrollment plan is 1,480 students and 123 students in higher vocational colleges.
l In recent years, the employment ratio of school graduates in Beijing has stabilized at more than 85%. In 2020, the overall promotion rate of undergraduates will reach 43%, and some majors will reach 50% to 77%.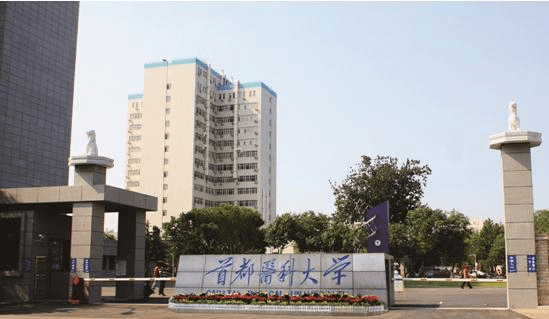 Sohu Education: Hello everyone, Sohu netizens, here is a special program for Sohu 2021 (the famous school is coming). Today I am honored to invite Wu Ping, the Director of Admissions of Capital Medical University, and Mr. Wu. First of all, I would like to invite Mr. Wu to introduce the basic situation of Capital Medical University. ?
Wu Ping: Founded in 1960, Capital Medical University is a key institution of higher learning in Beijing. It is a university jointly established by the Beijing Municipal Government, the National Health Commission, and the Ministry of Education. The late Professor Wu Jieping, a well-known urology expert, academician of the two academies, and vice chairman of the Standing Committee of the National People's Congress, was the first president. The current party secretary is researcher Hu Wenliang, and the principal is Professor Rao Yi, a famous molecular neurobiologist in my country.
The school headquarters has 11 colleges, 1 research center, and 1 affiliated health school. There are 21 clinical medical schools (19 of which are affiliated hospitals), 12 teaching hospitals, 39 colleges and departments, 35 A clinical diagnosis and treatment center. There are currently 6 academicians in the school and affiliated hospitals, 2,678 with senior professional titles, and 13,506 full-time students.
The school has strong academic development and scientific research capabilities. 8 disciplines are ranked in the top 1% of ESI disciplines in the world, of which clinical medicine is ranked in the top 1‰ of ESI disciplines in the world, neuroscience and behavior, pharmacology and toxicology, immunology, biology and biochemistry, molecular biology and genetics Enter the world's 5‰. There are 8 national key disciplines, 2 national key (cultivation) disciplines, 60 national key clinical specialties (including Chinese medicine), 14 key disciplines of the State Administration of Traditional Chinese Medicine, and 10 Beijing first and second level key disciplines. 6 national clinical medicine research centers, 3 national medical centers, 1 provincial and ministerial joint national key laboratory cultivation base, 5 key laboratories of the Ministry of Education, 1 national engineering laboratory, and 54 Beijing key laboratories.
As a key medical university in Beijing, it has been adhering to the "indomitable" talent education and training model for many years, with the goal of building a world-class research medical university, conforming to the capital's medical development and the needs of medical and health talents, and focusing on the strength of the school's disciplines. , To cultivate high-level academic and applied talents, and to ensure that Beijing's high-level medical and health undertakings develop successors; also take the training level and rural needs, represented by general practitioners and family physicians, as its own responsibility, and strive to make Beijing Grassroots and rural medical and health services have enough application talents. There are currently 3 "5+3" integrated majors and 24 undergraduate majors; there are 8 first-level discipline doctorate authorization points and 13 first-level discipline master degree authorization points. According to the third-level discipline statistics, there are 59 doctoral degrees Authorization sites and 77 master's degree authorization sites have the right to grant all master's and doctoral degrees in medicine and medical related disciplines; there are 9 post-doctoral research mobile stations. The school cultivates academic and applied talents in medicine and medical related disciplines, forming a comprehensive, multi-level and innovative talent training model.
A large number of excellent teachers in the school undertake the teaching work of undergraduates and postgraduates. Not only the teachers of the school headquarters, affiliated hospitals, and teaching hospitals are all responsible for the school's teaching tasks. The school has a group of academic elites, 6 academicians, many national and Beijing-level teaching teachers, the first batch of Huang Danian teaching team of the Ministry of Education, these elites and backbones are responsible for the school's teaching and research work.
The school adheres to the fundamentals of cultivating people with morality, adhering to the school motto of "helping the wounded and helping the world, respecting the world", following the law of medical education, keeping in mind social responsibilities, building a healthy China, building a healthy Beijing, implementing the Beijing-Tianjin-Hebei coordinated development strategy, and world-class harmony It is our responsibility to build a livable city, to make contributions to the people's satisfaction, to train people's satisfactory doctors, and to make scientific research results that can serve the people's health needs. Standing at a new historical starting point, all Shouyi doctors will further seek truth and be pragmatic, concentrate their efforts, be proactive, pursue excellence, comprehensively enhance the school's core competitiveness, and strive to build the school into a world-class research medical university.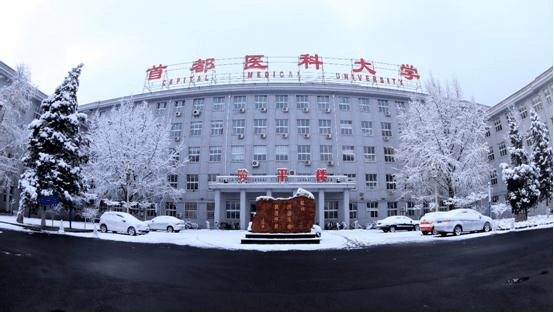 Sohu Education: We know that Capital Medical University has very obvious advantages in its disciplines and majors. Could you please introduce it?
(1) Long-term education system "5+3" integrated training model
The long-term clinical medicine, stomatology, and pediatrics majors are the "5+3" integrated high-level talent training model, that is, after completing the five-year undergraduate study, directly enter the three-year postgraduate study of the master's degree, and enter the standardization of residents at the same time Training sequence.
After graduation, you can get 6 certificates: graduation certificate and degree certificate at the undergraduate and postgraduate level, and at the same time obtain the doctor qualification certificate and the qualified certificate of standardized training for residents.
(2) Basic medicine major
Basic medicine is to cultivate medicine with basic theoretical knowledge and experimental skills in natural sciences, life sciences, and medical sciences, and be able to engage in the teaching, scientific research, and the combination of basic and clinical medicine in various disciplines of basic medicine in higher medical schools and medical research institutions. Senior medical professionals in experimental research work. The five-year school system adopts the undergraduate-master-doctoral training mode. Undergraduates with excellent academic performance will be eligible for postgraduate exemption and continue to study for master's and doctoral degrees. The training process is a three-stage training of basic stage, clinical stage and scientific research stage, and a strong team of tutors are equipped to train students individually: a number of advanced theory and experimental courses are arranged in the basic stage to enable students to be able to theory Participate in project research in combination with practice; in the clinical stage, focus on cultivating students' clinical thinking, so that they can better realize the combination of basic research and clinical medicine in the future; in the scientific research stage, students complete their graduation thesis under the guidance of their supervisors, and train students to be rigorous Scientific research attitude and innovative spirit.
(3) Preventive Medicine Major
The preventive medicine major of our school relies on the School of Public Health for enrollment. The school is jointly run by the headquarters of the School of Public Health, the affiliated Beijing Anzhen Hospital and the Beijing Center for Disease Control and Prevention. This "triad" "big public health" school model is unique in the country . It effectively guarantees the training of various public health talents, and realizes the integration of basic-clinical-community medicine resources and complementary advantages, which helps Beijing to respond to public health emergencies such as new coronary pneumonia in a timely manner and give full play to the capital's efforts in the prevention and treatment of major diseases and public health The leading position played a strong supporting role. The innovative and advanced training system has built a new curriculum system of "two main lines" and "six modules". Twelve public health and preventive medicine experimental practice teaching bases have been established to provide students with high-quality public health experimental practice sites. In addition, taking advantage of the abundant resources of the Beijing CDC teaching base, the theory and practice are perfectly combined, so that students can quickly complete the role change after entering the work position.
(4) Nursing major
The nursing major of our school is a national characteristic major, a national first-class undergraduate major construction point, and Beijing's key construction of a first-class major. The nursing major has formed the characteristic advantages of "five creations and one gathering" in the professional construction and reform, created a talent training model oriented to cultivate nursing competence, and formed a nursing talent training system and curriculum system based on the core competence of nurses , Teaching and evaluation mode, integrating situational teaching, case teaching and practical teaching into the core curriculum teaching, effectively improving the professional competence of students. The innovation of the nursing school system and mechanism has substantively incorporated the school's direct and affiliated hospitals into the organizational structure of nursing talent training, forming a large pattern of college-hospital integration, ensuring students' school and clinical learning, theoretical learning and practice The study is coordinated and coordinated to realize the collaborative education of nurses and education, which effectively guarantees the quality of clinical teaching. The international advanced simulation teaching center established by the college strengthens comprehensive design practice to create a real, meaningful and non-threatening learning environment for students to meet the needs of cultivating various competences. The college has established a wide range of cooperative relations with the school of nursing of a world-class university, which broadens the international vision of teachers and students.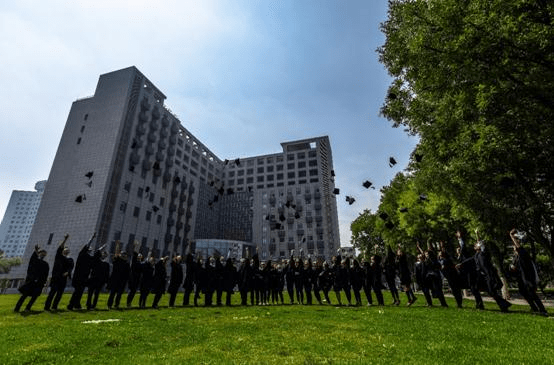 Sohu Education: What adjustments have been made to the enrollment policy of Capital Medical University in 2021 compared with previous years?
Wu Ping: (1) Changes in admissions major
1. Start enrollment for clinical medicine (level flat class) and stomatology (level flat class)
In order to meet the society's demand for top-notch innovative medical talents, starting from 2021, we will recruit clinical medicine majors (level-level classes) and stomatology majors (level-level classes), referred to as "first-level medical personnel". The "first medical level flat class" is the consistent system (PhD-academic doctoral degree) training mode of the "5+ postgraduate training stage" of the undergraduate direct doctoral degree. After students have completed 5 years of undergraduate study and passed the examination, they are recommended for exemption from examinations Directly enter the training stage of PhD graduate students. In the entire training process, a diversion and elimination system is set up to ensure the quality of students' training. The "first medical-level flat class" learns in accordance with the school-level flat class training program, focusing on cultivating scientific research and innovation capabilities, international perspectives, and other aspects. Upon graduation, it will reach the level of a doctoral degree in clinical medicine/stomatology and a high-level academic leader in medicine. Talent (PhD). It is reminded that the five-year dentistry program has suspended enrollment and transferred to the average enrollment class.
2. Rehabilitation Therapy enrolls students in two majors: Rehabilitation Therapy (Physiotherapy) and Rehabilitation Therapy (Occupational Therapy)
Rehabilitation therapy (physical therapy) is a professional that integrates prevention, treatment and improvement of dysfunction caused by diseases and injuries. It aims to maximize the functional rehabilitation of patients and maximize the quality of life of patients. In modern medicine Occupies an important position in China.
Rehabilitation Therapy (Occupational Therapy) is the treatment of physical and mental diseases through special activities. The purpose is to help people achieve the highest level of function and self-care ability in all aspects of daily life. Rehabilitation occupational therapy is a patient-centered health profession. Occupational activities are used as intervention methods to promote patients' performance at work, and promote health, sense of participation and well-being.
3. Resumption of enrollment majors this year: Medical Experimental Technology, 2 enrollment majors in alternate years: Hearing and Speech Rehabilitation majors enrollment
(2) Pay attention to the requirements of the selected subjects of the provinces in the reform of the college entrance examination
Pay attention to the requirements of selected subjects in the provinces of the Ministry of Education's high-enrollment reform, and fill in the corresponding volunteers according to the selected subjects

(1) The first and second batches of college entrance examination reform provinces elective subject requirements and grouping situation (3+3 model, take Beijing as an example)

School Headquarters (Youanmen Campus)

① Both physics and chemistry must be selected before applying

Stomatology "5+3", clinical medicine "5+3", pediatrics "5+3", stomatology (level flat class), clinical medicine (level flat class), clinical medicine 5 years, pediatrics 5 years

② Both physics and chemistry must be selected before applying

Psychiatry, Optometry, Basic Medicine

③You can apply for one of physics and chemistry

biomedical engineering

④You can apply for one of Physics, Chemistry, and Biology

Preventive medicine, traditional Chinese medicine, Chinese pharmacy, pharmacy, clinical pharmacy, medical experimental technology

⑤You can apply for one of Physics, Chemistry, and Biology

Rehabilitation Therapy (Physiotherapy), Rehabilitation Therapy (Occupational Therapy), Hearing and Speech Rehabilitation

⑥Do not mention subject requirements

Public service management (health management), law (health law)

⑦Do not mention subject requirements

Nursing, Midwifery

Shunyi Campus (Yenching Medical College)

⑧You can apply for one of physics, chemistry, and biology

Medical laboratory technology, medical imaging technology, health inspection and quarantine

⑨You must choose Physics to apply for the exam

Information Management and Information System (Health Information Management)

The selected subjects of Zhejiang Province, Tianjin City and Shandong Province are grouped to refer to the information issued by the provincial examination institutes.

(2) The third batch of the Ministry of Education reforms the province's selection of subject requirements. The enrollment of our school involves the provinces of Hubei, Hunan, Fujian, Liaoning, Hebei, and Jiangsu (3+1+2 model)

Subject requirements of our school in 2021:

(1) Both physics and chemistry must be selected before applying:

Stomatology 5+3, clinical medicine 5+3, pediatrics 5+3, stomatology (level flat class), clinical medicine (level flat class), clinical medicine, pediatrics, ophthalmology, psychiatry, basic medicine , Biomedical Engineering, Traditional Chinese Medicine, Traditional Chinese Medicine, Pharmacy, Clinical Pharmacy, Rehabilitation Therapy (Physical Therapy), Rehabilitation Therapy (Occupational Therapy), Preventive Medicine, Medical Experimental Technology, Hearing and Speech Rehabilitation, Nursing, Midwifery , Medical inspection technology, medical imaging technology, health inspection and quarantine

(2) You must choose Physics to apply for:

Public service management (health management), law (health law), information management and information system (health information)

(3) Requirements for the physical examination of the First Medical University

The requirements of each major for candidates' vision: the myopia-corrected visual acuity of the eye is not less than 4.8, the corrective vision lens power of each eye is not more than 800 degrees, and there is no color blindness, color weakness, no strabismus, or amblyopia.

The listening requirements of all majors for candidates are: the hearing range of both ears is not less than 3 meters

Those who have a slow sense of smell and stutter will not be admitted

Our school does not accept Zuoli candidates

People with abnormal liver function should not apply for medical majors in our school

Taking into account the particularity of medical and health services, our school clearly stated that candidates with torso and physical disabilities are not encouraged to apply for medical majors in our school, otherwise they will not be able to complete their studies.

Remind that the physical health of freshmen will be subject to the re-examination after enrollment. Those who do not meet the enrollment requirements will be disqualified from enrollment.

Sohu Education: What are the school's professional admission rules? Which bonus policies are recognized?

Wu Ping: The school recognizes the various bonus points given to candidates by the provincial (autonomous region, municipality) admissions department in accordance with the relevant policies of the Ministry of Education. At the time of admission, candidates who enter the file are admitted based on the actual scores of the college entrance examination and professional volunteers, and adopt the method of priority to determine the majors, and there is no major level difference. In the case of the same actual test scores, the priority is given to the professional volunteers; when the scores are the same and the professional plan balance is insufficient, the candidates with policy bonus points are first admitted; in the case of the same policy bonus points, they will be compared in order Mathematics, Chinese, foreign language, comprehensive subject scores or the total scores of three subjects in the selected examinations, and those with high scores in a single subject will be admitted.

Sohu Education: Will there be an increase in the enrollment plan of Capital Medical University in 2021? What types of batches are there?

Wu Ping: (1) Enrollment plan for 2021

The undergraduate enrollment plan is 1,480 students, 123 vocational colleges, including 943 undergraduates in Beijing, and 123 vocational clinical medicine (rural doctors) (recruitment completed in April). The Beijing Student Source Program accounts for 66.50% of the total plan. The undergraduate enrollment plan of 22 provinces outside Beijing is 475, regardless of the provincial plan (Xinjiang preparatory course, Xinjiang and Tibet inland high school classes) is 52.

(2) Enrollment batches and majors in Beijing in 2021 are as follows:

① Youanmen campus (main campus) , Undergraduate enrollment approved in advance, Section B: "Double Training Program" admissions majors (2): Biomedical Engineering, Biomedical Engineering (high-precision projects); "External Training Program" admissions majors (2): Preventive Medicine, Nursing learn. Apply for the exam according to student status. It is reminded that the preventive medicine program of the foreign training program requires a score of 125 or more in English for the college entrance examination, and a score of 100 or more in the college entrance examination for nursing.

The general undergraduate approvals of Youanmen Campus are 3 "5+3" integrated majors: clinical medicine, stomatology, and pediatrics; 2 level classes: clinical medicine and stomatology at the undergraduate + graduate level; 8 Five-year undergraduate majors: clinical medicine, pediatrics, psychiatry, ophthalmology, traditional Chinese medicine, basic medicine, preventive medicine, clinical pharmacy; 9 four-year undergraduate majors and 2 professional directions: Rehabilitation Therapy (Physics) Treatment) and Rehabilitation Therapy (Occupational Therapy), Pharmacy, Biomedical Engineering, Medical Experimental Technology, Hearing and Speech Rehabilitation, Chinese Medicine, Public Service Management (Health Management), Law (Health Law), Nursing, and Midwifery.

② Shunyi campus (Yanjing Medical College) , The undergraduate enrollment batch includes pre-approved section A: clinical medicine (suburban orientation), preventive medicine (suburban orientation), clinical medicine (targeted at Beijing Emergency Center), apply for the exam according to household registration, prompting that after admission, you must sign a targeted employment agreement with the targeted unit , You can go through the admission procedures for freshmen; the general batch of 4 majors: medical laboratory technology, medical imaging technology, health inspection and quarantine, information management and information system (health information management); independent enrollment of higher vocational students: clinical medicine (orientated to rural medicine) , Apply for the exam according to the household registration, and the admission has been completed in April.

The 22 provinces outside Beijing that have enrolled students are admitted in a batch of undergraduates, and 7 of them have poverty-stricken special projects.

Sohu Education: What is the talent training model at the undergraduate level of Capital Medical University?

Wu Ping: (1) The school has a remarkable effect in personnel training. About 50% of Beijing medical and health personnel are trained by our school

At present, judging from the proportion of students in our school in the Beijing health system, graduates of our school account for 1/2 of hospital doctors in tertiary health institutions; graduates of our school account for 1/3 of hospital doctors in secondary health institutions; community medical institutions, Graduates of our school account for 1/2 of the top; suburban medical institutions, graduates of our school are the main force. In recent years, the employment ratio of school graduates in Beijing has stabilized at over 85%. Of course, this is related to the premise that more than 60% of the students come from Beijing, but apart from this factor, the proportion of staying in Beijing is still very high, the quality of employment in our school is good, and the industry matching degree is high. In recent years, about 90% of graduates' employment destinations are in the medical and health industry, and more than 45% of them are employed in tertiary hospitals. The postgraduate entrance examination rate is high. In 2020, the overall promotion rate of undergraduates will reach 43%, and some majors will reach 50% to 77%.

(2) Our school's undergraduate and junior college majors have distinctive features, which are reflected in the following aspects

Complete majors and multiple levels: 3 long-term courses, 24 undergraduates, and 14 higher vocational majors

Set up majors according to needs: small class teaching, elite talent training model

Obvious professional characteristics: all majors are medicine and medical-related majors

There are 9 national-level first-class undergraduate majors, 7 national-level specialty majors; 4 Beijing universities to focus on first-class majors, 6 Beijing first-class undergraduate majors, and 10 Beijing-level specialty majors.

(3) The talent training model is to adhere to the "indomitable" medical student training model to serve social needs

As the only key medical college in Beijing, our school actively integrates its own development into the capital Beijing and the country's economic and social development, strives to run a university that is satisfactory to the people, and trains satisfactory doctors. On the basis of concept innovation and the support of higher-level departments, the school has established a "upstanding" talent training model through systematic research and practice, and has explored a new way of sustainable development of medical talent training. The so-called "Dingtian" means that the school is located in the first good area of ​​the capital. Based on the functional positioning of the four "centers" in Beijing, it must have high-level medical disciplines, high-level medical services, and cultivate high-quality top-notch innovative talents; the so-called "site" means Local medical colleges and universities cultivate various types of applicable talents at all levels for communities and rural areas in Beijing, especially for the rural areas of Beijing suburbs to cultivate targeted rural medical and health talents with strong applicability, which can be used, retained, and have a good role. The mission of the school is unshirkable.

The school is demand-oriented and has set up a reasonable undergraduate training system. From the cultivation of top-notch innovative talents, the cultivation of compound undergraduate talents, the cultivation of medical-related vocational and technical talents to the cultivation of order-oriented talents for rural grassroots, a full-level medical talent training model has been realized.

Sohu Education: Thank you very much, Mr. Wu, for being a guest on our show today in his busy schedule. I hope candidates and parents can pay more attention to Capital Medical University. This is the end of today's show. Thank you for watching. Goodbye.

The official website of the school's undergraduate and junior college admissions information: http://zhsh.ccmu.edu.cn/

Tel: 83911084, 83911083 and 83911086 (manual answering during the professional reporting period)