The battle for supremacy in the Chinese smartphone market is anxious. According to Canalys' domestic smartphone shipment data in the first quarter, Huawei slipped from the first position to third under the influence of the chip crisis. Another stark contrast is that Apple has nearly doubled its growth, and it has become uninhabited in the field of high-end mobile phones. Who will be the next high-end mobile phone manufacturer to challenge Apple has become the focus of the mobile phone industry.
At present, Xiaomi, OPPO, vivo, etc. have successively sounded the assembly calls to impact the high-end market, and the addition of Honor after independence will also intensify market competition, and the industry pattern may usher in changes. In the fierce competition for hegemony, the competition among mobile phone manufacturers has gradually shifted from simple function competition and quality competition to innovation competition.
In fact, new technology is becoming the key for mobile phone manufacturers to seize the market. Judging from the new models released by major mobile phone brand manufacturers recently, folding screen phones with novel appearances have become the main line of smart phone hardware innovation. For more than 10 years, the iPhone has defined the overall shape and style of smartphones, but it is clear that people have become a little tired of continuing the same shape for many years. For the folding mobile phone that most tests the technical strength of the mobile phone manufacturer, who can make the folding screen mobile phone from an expensive financial product to a product that can effectively improve the user's efficiency will undoubtedly bring a halo effect to the mobile phone manufacturer.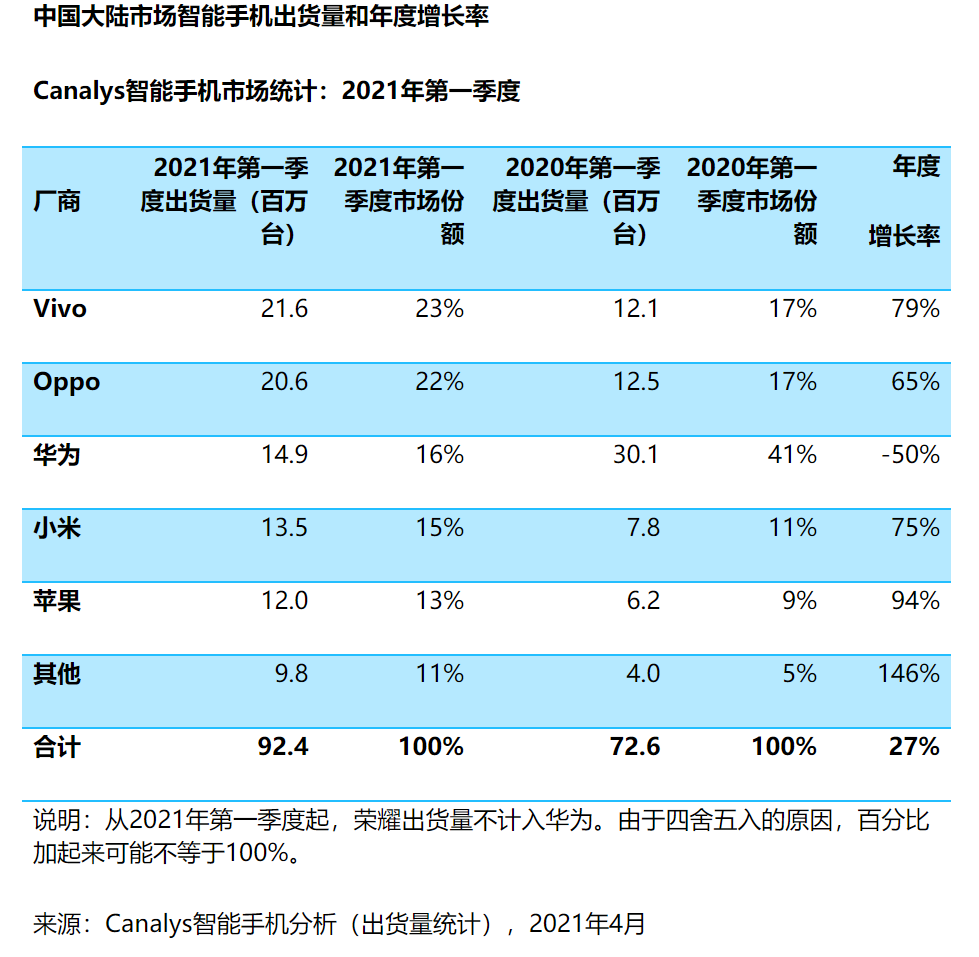 The new era of mobile phone form: folding screen A few days ago, China Mobile Terminal Laboratory's "The Second Phase of 5G Terminal Consumption Trend Report in 2020" showed that the frequency of mobile phone users in China is further extending, reaching an average of 25.3 months. In the PC era, there is a law that software promotes the continuous development of hardware, and the early mobile phone market also followed this law. But with the general improvement in quality control and mediocre innovation, this law has begun to fail during the bottleneck period of the industry, and many people have no urge to change to a new mobile phone. The turning point occurred with the emergence of folding phones. Folding and stretching, craftsmanship is exquisite, who doesn't want to have a folding phone? Many organizations believe that folding screens will become a major trend in the development of the smart phone market in the future. According to IHS Markit's forecast, the global folding screen market shipments in 2020 will reach nearly 5.2 million units, and it is expected to exceed 50 million units in 2025, with a compound growth rate of about 57% from 2020 to 2025. With the rapid rise in the popularity of folding screen mobile phones, more and more mobile phone manufacturers have begun to enter the game. In February 2020, Samsung released the Z Flip, its second folding screen mobile phone. In terms of design, it uses a fold up and down method. When the screen is fully unfolded, it is a 6.7-inch screen; On February 22 this year, Huawei also iterated its new product folding screen mobile phone-Huawei Mate X2. Compared with the previous two generations, it has a major change in appearance design. It adopts an internal folding screen design scheme. The inner screen is a flexible screen with a golden ratio of 8:7.1, with a size of 8.01 inches. From the timeline, although Samsung and Huawei's folding screen phones have been "debut" for 2 years, the million-level shipments still remain in the niche group early adopters, largely because of their high cost. price. IHS has compared Samsung's folding mobile phone with the flagship phone released at the same time and found that the increased raw material cost is mainly reflected in the display, hinge, motherboard PCB, battery, chip and other components. "Taking the comparison between Samsung Galaxy Fold and Galaxy S10+ as an example, the total cost has increased by 30%. Among them, due to the increase of the display screen area, the BOM cost of the display screen of the Galaxy Fold has increased by 77% compared with the Galaxy S10+; while the battery and the hinge are zero. The cost of components has increased by 120%, and the cost of PCB has increased by 14%. Not only that, due to the dual-mainboard design of folding mobile phones, the consumption of chips, FPC, metal structural parts, electromagnetic shielding parts, etc. will also be greatly increased." However, in April this year, Xiaomi came to change the folding screen industry. The first sale breaks 400 million in one minute; it has been folded for 180 hours and has been folded 400,000 times in a row…The Xiaomi MIX FOLD folding screen with a price of less than 10,000 yuan releases a strong signal to the outside world through a series of data: folding The machine may no longer be a toy for a few people.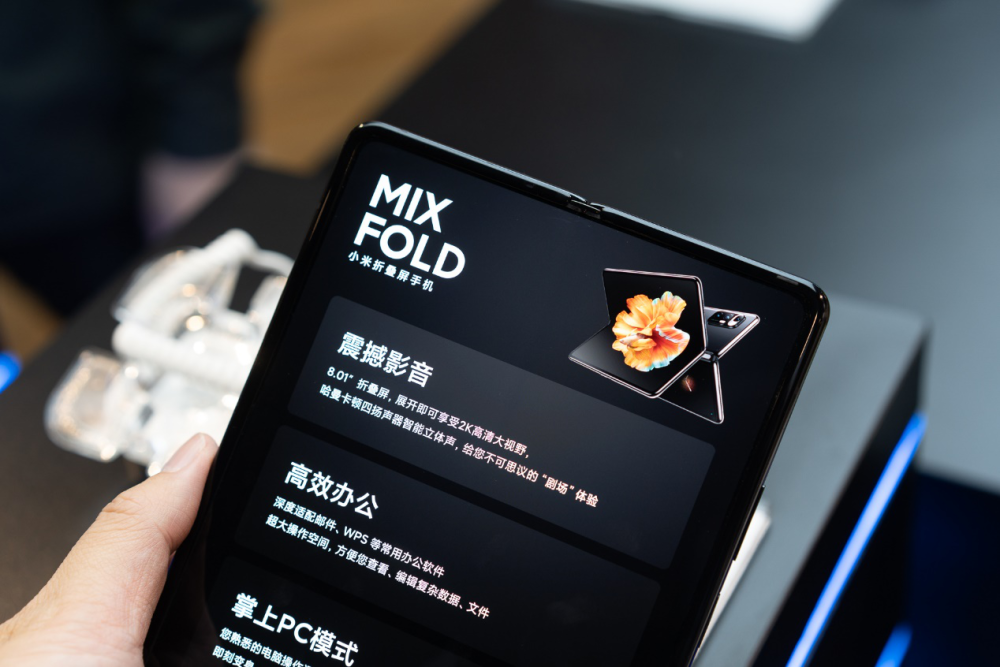 It is also worth mentioning that Apple, which is absent from the folding screen market, is also actively developing folding screen products. Earlier, there were media reports that Apple is studying a technology that enables two or more devices to work together when they are close. This technology can create a foldable iPhone that does not bend the screen. According to the document description, Apple's folding technology uses two completely independent screens, which can be used as a display when unfolded. "We predict that if Apple can solve the key technology and mass production problems of folding mobile devices in 2021, Apple may launch a 7.5-8 inch foldable iPhone in 2023." Tianfeng Securities, well-known Apple analyst Guo Ming Z, announced Wrote in the research report. With more and more mainstream mobile phone manufacturers launching new folding mobile phones, senior industry insiders believe that in the future, folding screen mobile phones are expected to accelerate from a "niche" to popularization. Folding screens are approaching the cost and reliability explosion cycle Even if it is becoming a trend, compared with ordinary mobile phones, folding screen mobile phones still face greater problems in terms of screen, cover, hinge, touch, cost, and software matching. Founder Securities once pointed out that "folding screen hinges use more than 100 components, which have the characteristics of high complexity, high folding life requirements, and high product reliability requirements." And Everbright Securities stated that the hinges of folding mobile phones must ensure that the mobile phone is folded. Keep a certain R angle after opening, and keep it flat after opening, and it also needs to withstand more than 100,000 folding tests, which is very difficult for research and development. As early as February 2019, Samsung was the first to release the Galaxy Fold, a folding screen phone. However, due to black screen, splash screen, and screen bumps, Samsung delayed the global sales date of this $1,980 product. It was a big setback for Samsung. Although the Huawei Mate X did not reveal any quality problems when it went public, the lack of mass production has caused it to be in a state of "difficult to find a single machine" for a long time. A Mate X on the second-hand market was once fired up to RMB 8 to 90,000. After redesigning the Galaxy Fold and officially launching it on the market, Samsung officially announced that its own product can be folded 200,000 times. However, according to the screen folding test conducted by SquareTrade, which purchased the product, the hinge lost 98% after folding 119,380 times. The damping sense, half of the screen stops working. Huawei did not disclose the specific number of times its new folding mobile phone Mate X2 has been folded. Whether folding screens can be popularized, the core lies in two aspects: cost and reliability. From the current mobile phone manufacturers, Xiaomi is very likely to become a promoter of folding screen mobile phones. First of all, compared with other expensive folding phones, the price of Xiaomi MIX FOLD is obviously very cost-effective. Why can the price be lowered below 10,000 yuan? This is inseparable from the smart factory built by Xiaomi in Beijing Yizhuang. This smart factory called "Black Light Factory" covers an area of ​​18,600 square meters and is equipped with a "full-process automated production line from production management to machine processing, packaging and storage. It is capable of producing more than one million smartphones each year. The folding screen MIX FOLD is also produced in this factory. According to Lei Jun, the Xiaomi Industry Fund has invested in more than 70 semiconductor and smart manufacturing companies. What Xiaomi will do in the future is "manufacturing by manufacturing" to help more manufacturing companies realize smart manufacturing. Secondly, in terms of technical reliability, the U-shaped hinge design adopted by Xiaomi MIX FOLD is very precise and tough. It has not only passed 200,000 bending reliability tests, but also has a limit of 1 million folding times. In order to further verify the folding ability of Xiaomi MIX FOLD, Lei Jun also arranged a live broadcast last month, using mechanical devices to open and close a Xiaomi MIX FOLD continuously and violently for 24 hours, and all netizens can watch the progress at any time. After 7 days of challenge, Xiaomi MIX FOLD has completed 400,000 folding times, which is equivalent to a 10-year life span in normal use. Stand out from the competition.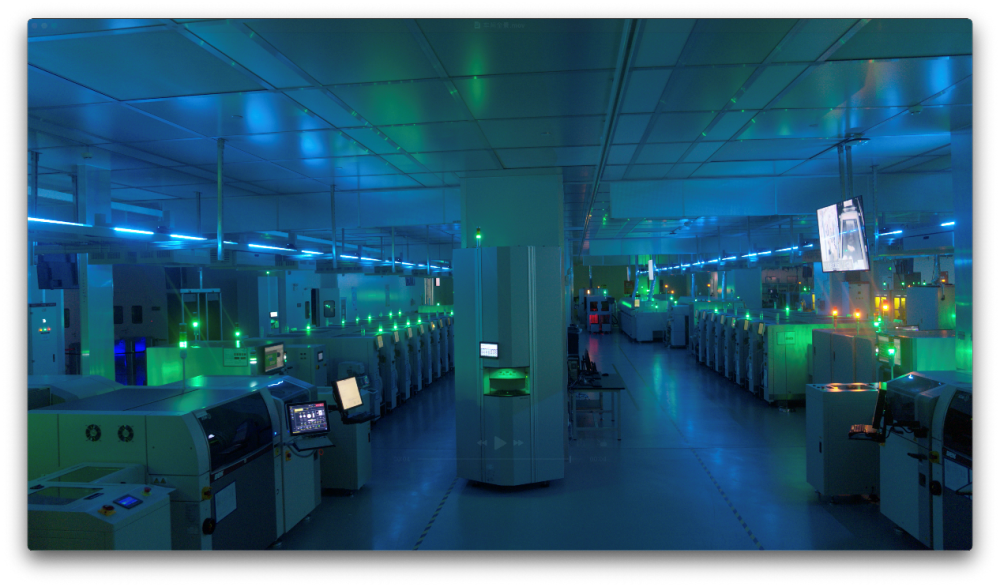 The high-end leap of Chinese mobile phones under the folding screen In recent years, domestic mobile phone manufacturers have led the world in technological innovation. Take Xiaomi as an example: the first under-screen camera, under-screen fingerprint recognition, 120W fast charge…Every time the "black technology" is released, it leads the technological trend of the mobile phone circle. . But from a long-term perspective, the core technology investment related to chips can help brands build long-term growth capabilities. After Huawei, it is generally believed that almost no domestic mobile phones can participate in the high-end competition between Apple and Samsung. Recently, affected by trade frictions and other factors, my country has frequently encountered serious problems of "stuck necks" in the semiconductor field. The independence and controllability has aroused great attention and reflection of the whole society, and domestic substitution has become a necessity. But as we all know, the chip industry pursues the three high laws: high risk, high input, and high output, and there is a huge demand for funds. Judging from the current situation, Xiaomi is second only to Huawei in the future-leading folding screen field and high-end market, and is currently the only domestic mobile phone manufacturer capable of independent research and development of chips. Earlier, a lot of noise from the outside world questioned that Xiaomi's self-developed chips were in a difficult production, but Lei Jun publicly responded that Xiaomi's road to core making has never stopped. 2021 is the seventh year of Xiaomi's core dream. In this year, Xiaomi's second commercial self-developed chip, the surging C1 (image signal processing chip ISP), is again used in its own products. If SoC is the brain of the mobile phone, then the ISP is the visual nerve center of the mobile phone, which plays a vital role in imaging quality. It is reported that the surging C1 was completed by Xiaomi in 2 years and invested hundreds of millions of R&D expenses. The 3A algorithm, low-light focusing ability and image quality have been improved, which can bring more accurate auto white balance, auto focus, auto exposure and Image quality. At the same time, the world's first liquid lens adopted by Xiaomi MIX FOLD can achieve 3X optical zoom, up to 30X telephoto, and 3cm macro focus more easily. Although it is only a small chip, it is worth mentioning that the ISP technology content is not small. Xiaomi is the only two domestic mobile phone manufacturers that produce self-developed ISPs. Lei Jun said, "This surging C1 is a small step on the road of Xiaomi's chip and a milestone in Xiaomi's imaging technology. To provide users with a better experience, we continue to explore, and the surging waves never stop."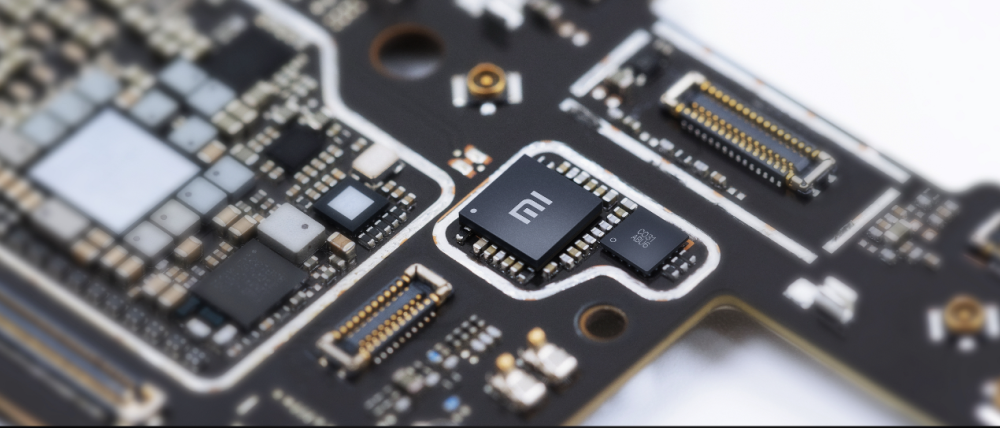 All of this is inseparable from Xiaomi's investment in research and development. The financial report shows that in 2020, Xiaomi's research and development has reached 9.3 billion yuan. The company said that it will continue to increase investment in various technologies in the future. At the same time, Lei Jun stated in the "Open Letter to Investors" that Xiaomi has established the "three iron laws" that will never change: technology-based, cost-effectiveness as the key link, and the coolest products. "In 2020, our R&D investment will be close to 10 billion. This year we expect to increase by more than 30%, which is expected to exceed 13 billion yuan. We will further expand the size of our R&D team. This year we will recruit more than 5,000 engineers." Through Xiaomi's series of layouts, it can be seen that Xiaomi is embarking on an original path to master more independent core technologies. When the fierce battle among manufacturers is going on, who can become the next leader in the high-end market remains to be discussed in the market, but Xiaomi is full of hope.