Today, 5G has been commercially available for a long time. For operators, enterprises and consumers, what role can 5G play? On June 10, the "5G New Growth ZTE 5G Innovation Solution Conference" was held in Beijing. ZTE gathered together with operators, industry partners, and the media to discuss the new growth path of 5G and talk about the capabilities and capabilities of 5G networks. An all-round improvement strategy for performance and efficiency.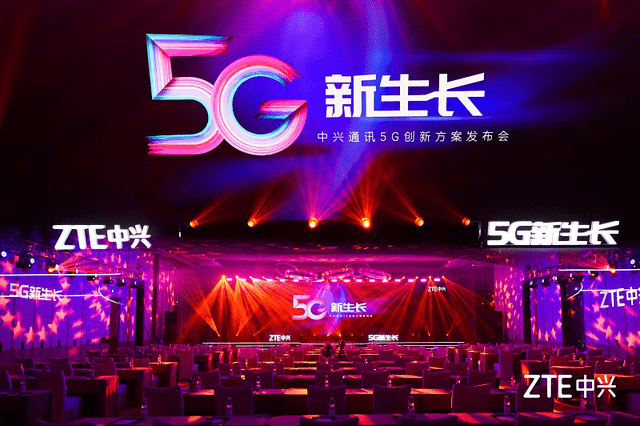 At the press conference, ZTE, together with the three major operators of China Mobile, China Telecom, and China Unicom, successively released the world's first commercial pilot of a wireless smart orchestration network, a 5G industry cloud network solution, a new 5G voice network architecture, and AIVO3.0 digitalization. Operational solutions A series of innovative solutions provide continuous momentum for the future development and evolution of 5G.
Zhang Wanchun, senior vice president of ZTE, believes that in the future, the development of 5G must be problem-solving as the guide and creating new value as the core. ZTE Corporation is willing to embrace the new growth of 5G with partners from all industries and realize the greater value of the digital society.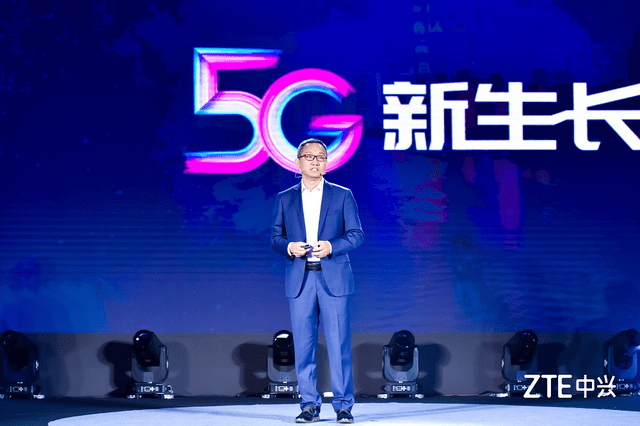 Zhang Wanchun, Senior Vice President of ZTE Corporation, delivered an opening speech
Next, Lao Ji will use a series of innovative solutions released this time to talk about how 5G can achieve "new growth."
Richer 5G voice
We know that since the day that mobile communications began to operate, voice has been one of the most basic services. However, under the impact of the mobile Internet, in recent years, although the number of mobile phone users is still growing, the volume of voice services has continued to decline. The reason is that the original interaction mode is too single and can only achieve basic call functions. Although the call quality still maintains an excellent level, it can no longer meet the needs of modern people, especially young people, for richer expressions.
5G's unique high-speed, large-capacity, and low-latency characteristics will bring a brand new experience to voice services. Duan Xiaodong, vice president of China Mobile Research Institute, said that China Mobile built a holographic video call site based on the 5G network at the Mobile World Congress (MWC) held in Shanghai two years ago. It happened that Lao Ji was also on the scene at the time. Through the 5G network, real people who were not there could appear as holographic images, and their movements and expressions were vivid. In such a scenario, only a high-speed 5G network can be realized.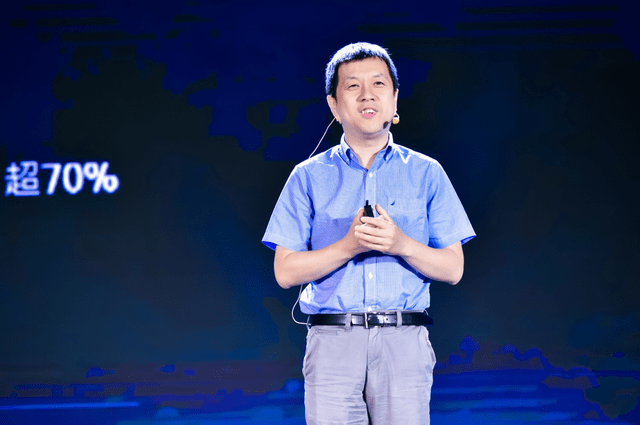 Duan Xiaodong believes that with the 5G network, the traditional voice services of the past will now greatly expand their boundaries, enabling interactive calls, ultra-high-definition, XR (mixed reality) video calls, brand-new video calls, and moving from person-to-person communication to person-to-person communication. -Things communication, the future will move towards things-things communication.
From the consumer perspective, 5G voice has become more fun and easy to use. For example, you can add a variety of cute pet props while you are talking with your lover; when the teacher and students teach one-on-one online, you can also recognize hand gestures; when you are talking to foreign airlines customer service to book tickets, Realize instant translation between Chinese and English; the courier can also use the video call to notify you that the courier has been delivered to your door…
In order to realize such 5G voice, the operator first needs to make changes from the system side. In the past, the VoLTE and VoNR voice services launched by operators were essentially based on IMS (IP Multimedia Subsystem). Now, it is necessary to add a new Data Channel capability on the basis of IMS. Through Data Channel, users are able to conduct a series of information interactions, including text, pictures, expressions, location, and actions, in different call stages, whether before, during, or after the call, or during audio and video calls. Even share the mobile desktop and H5 page to provide an interactive and immersive experience.
"The original voice and video capabilities, we compare it to a small truck; now that the Data Channel capabilities are added, it is like a large truck with more cargo (capacity) in it." ZTE Corporation Vice President Chen Xinyu made a vivid metaphor.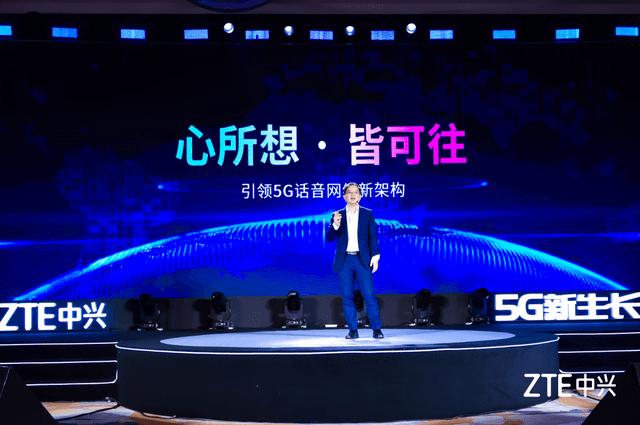 Chen Xinyu also revealed that in the process of helping Guangdong Mobile implement 5G voice, they found that the most difficult thing is not the system side, but the terminal, because the existing smart phones and other terminals do not support Data Channel well. To this end, ZTE and Juphoon and other third-party partners have developed a standard SDK (software development kit), which realizes good terminal support for Data Channel.
"After solving the problem of the terminal, what is left is how to use the open capabilities of the network. I believe that the power of the majority of developers is infinite, and they have a lot of whimsical ideas, many of which are currently unimaginable. "Chen Xinyu said.
5G empowering thousands of industries
In fact, ZTE has helped operators build a 5G voice capability platform, encapsulating these capabilities on the system side, and providing them to third-party developers through open APIs (application programming interfaces). Currently, 7 categories have been provided. , More than 180 atomic capabilities.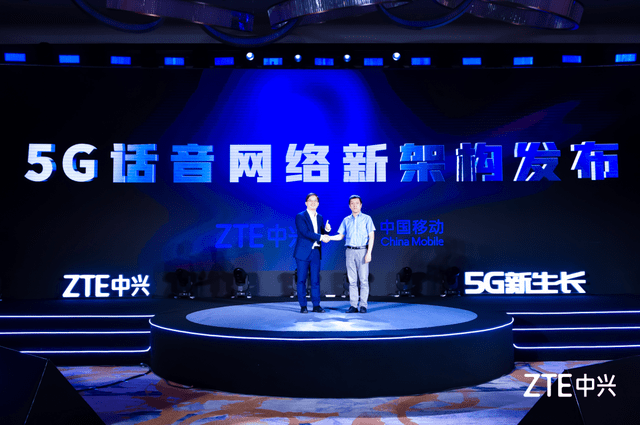 At present, ZTE and China Mobile have built a set of "intelligent customer service" systems for the typical scenario of "customer service". . In the future, if consumers make these two customer service calls, customer service personnel will be able to better help consumers solve problems through richer information interaction methods such as text, pictures, and videos.
In the future, what new and peculiar application results will be produced on the operator's 5G voice capability platform? The industry is actually looking forward to it, and many third-party developers' applications are already under development.
This actually shows that the so-called "5G new growth" is not only the growth of operators' own business, but also the growth of the entire ecosystem; the future of 5G will not only grow into a few towering trees, but cultivate a large area. Lush forest.
It is also based on this concept. At this press conference, ZTE and China Telecom also jointly released the "5G Industry Cloud Network Solution", focusing on customers and businesses, and building the foundation through "Lingyun" and "light network". "Operation and maintenance" based on "Smart Action" to achieve cloud-network symbiosis. The solution combines the flexibility and innovation of IT and the professionalism and reliability of CT, helping industry customers to package the cloud and network to "home". ZTE and China Telecom have cooperated in many industries, such as industrial manufacturing, medical treatment, and electric power, and implemented in-depth practices to accelerate industrial transformation and upgrading.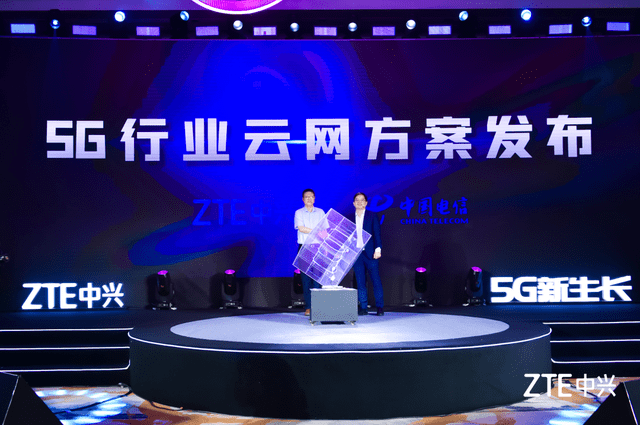 In terms of basic capabilities, the "5G industry cloud network solution" achieves the full integration of cloud network hardware such as wireless base stations, fixed network NT/IT equipment, edge integrated cabinets, and general services, and shields the bottom layer by sharing the base. Differences in hardware. Enterprise customers from all walks of life can tailor these components according to their actual needs.
In addition, the plan also specifically summarized nearly 15 industry scenarios, encapsulated the capabilities of CT and IT, formed more than 300 ICT components and nearly 1,000 business templates, and launched different products and solutions for different scenarios. .
Smarter 5G
Now that the operator's 5G network is so powerful, while helping operators to empower thousands of industries through 5G, how to make the 5G network more efficient? This requires making 5G networks smarter.
At this press conference, ZTE and China Mobile jointly released the "AIVO3.0 Digital Operation Plan". Based on ZTE's VMAX Digital Intelligence Center, it can help operators plan and build Scenario-based applications for maintenance operations internally, and support all Scene intelligent operation; external applications can quickly incubate intelligent industry applications, and build a digital ecosystem of thousands of industries.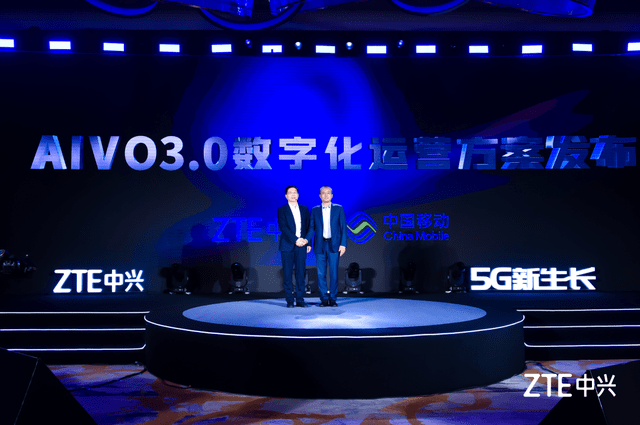 Zhao Jianfu, general manager of Shandong Mobile Network Management Center, said that Shandong Mobile and ZTE have opened a large-scale AIVO digital operation commercial site, which has realized "intelligent insight and value operation" for 5G networks, and realized big data support for operators during the epidemic. Flow monitoring of designated hospitals, Qingdao Shanghai Cooperation Summit and major guarantees. "Through digital operations, our one-click complaint handling efficiency has been greatly improved, and the accuracy rate of global end-to-end perception and positioning has reached 87%."
In addition, ZTE and China Unicom jointly released the "World's First Commercial Pilot for Wireless Smart Orchestration Networks" to achieve the best user experience with "User Orchestration" and maximize the utility of network resources with "Network Orchestration" to achieve user experience. And the optimal solution of network utility.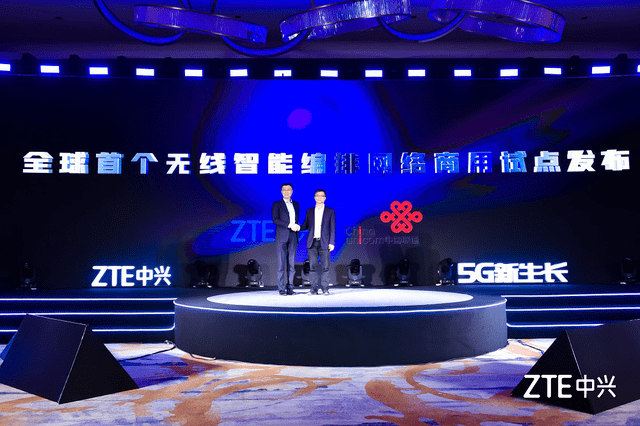 Ma Hongbing, general manager of China Unicom's science and technology innovation department, revealed that China Unicom and ZTE have launched the country's first wireless smart orchestration commercial network pilot in Pulandian District, Dalian, Liaoning Province, which has achieved a 50% reduction in the proportion of NR users' uplink low speed and handover delay. A drop of more than 50%, a 12% increase in the duration stay ratio, and a 20% increase in the traffic stay ratio. In the case of the pull network test, the average rate of 5G users has increased by 20%-130%, and the user experience has been greatly improved.
Through the release and practice of this series of innovative solutions, Bo Steel, vice president of ZTE Corporation, has given the best answer to "5G New Growth": Chips, algorithms and architecture form a foundation, and continue to take root and accumulate potential energy; Wisdom and security are the double-stranded genes extending from the network to the business; the three aspects of capability, performance and efficiency continue to iteratively innovate to release kinetic energy to grow toward the sun, build a value-centered world of digital intelligence, and realize "5G grows everything The wisdom of the numbers builds the future".