On May 27th, Facebook held a conference on the potential of VR/AR in the field of luxury goods. 50 luxury brand executives from 5 cities were invited to use Quest 2 and visited Facebook's in Menlo Park, California. Headquarters.
Source: Facebook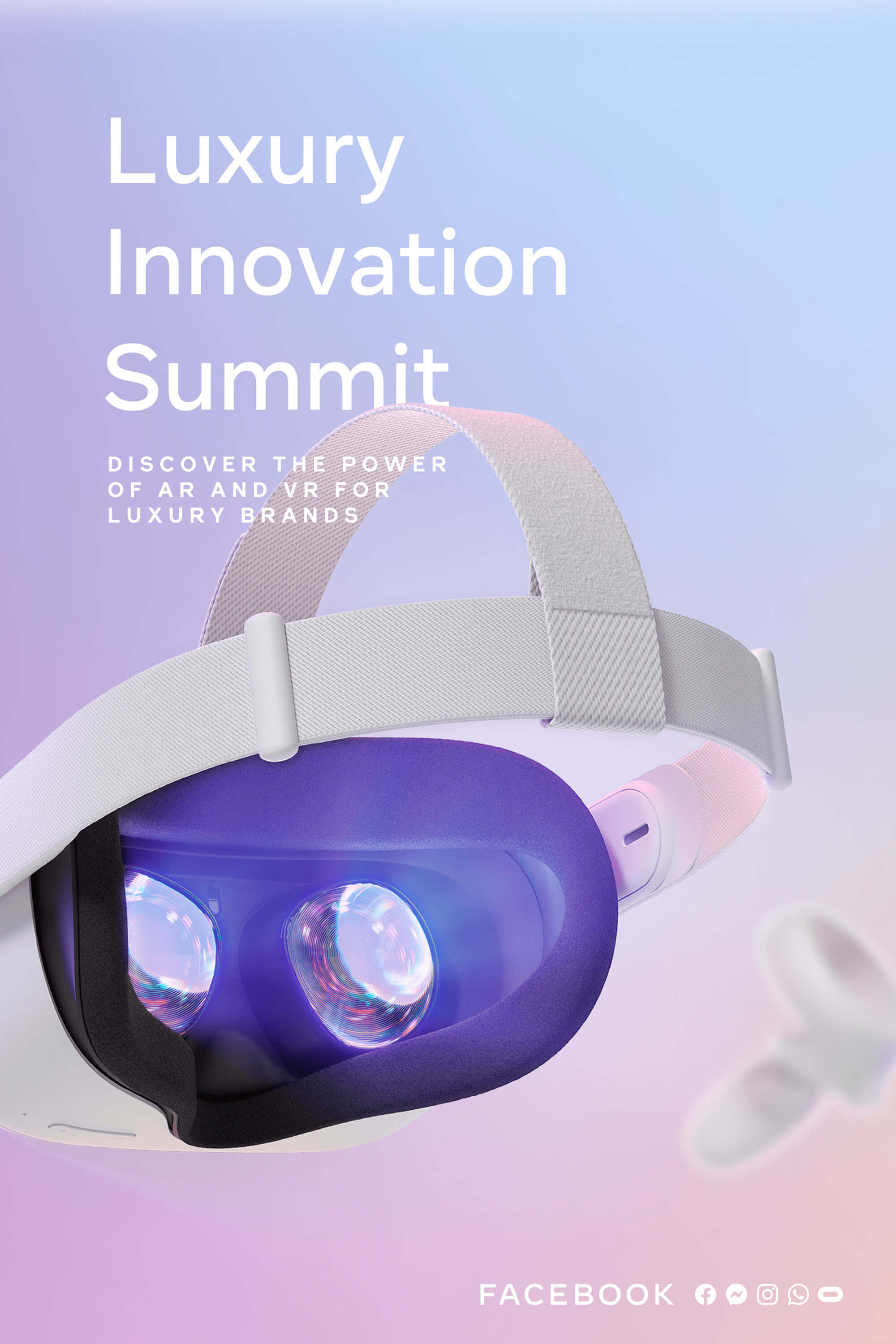 Facebook's luxury goods team demonstrated how VR allows customers to participate in fashion shows, visit studios, or restored historical sites from the comfort of their homes, thereby redefining the way they visit. Last year, people in the fashion circle received Oculus headsets and used them to participate in the Fall/Winter 2021 Balenciaga fashion show in November 2020.
Violaine Gressier, Facebook's global luxury goods industry manager, pointed out that this form allows customers to observe the people around them, learn their body language and clothes, and break the barriers between the digital and physical worlds.
Prada also provided a case of using VR. Prada produced a 3D video detailing the brand's craft heritage. Through VR, they created a more immersive experience than simply watching the video.
Himel, vice president of Facebook Reality Labs, said: "VR is at an inflection point and it is becoming more and more social. Multiplayer games are booming, fitness is becoming a new vertical, and people are starting to imagine how VR can be used as a work device. Of course, all these activities mean that VR developers can make money. It is used to accelerate the collaboration of design teams, train surgeons, and the NFL or other athletes use it to prepare for the game. In the future, we believe that VR can fundamentally Change the way we work."
In general, technology companies, including Facebook, are increasing investment in tools to help brands sell on their platforms and help customers make purchases on the platforms. AR is one of the areas explored by Facebook Reality Labs. It integrates the real and virtual worlds and promotes it to home decoration and clothing after the virtual try-on and immersive customization features are widely adopted by beauty and car brands.
Facebook's Spark AR platform enables creators, brands, and developers to create AR effects in Facebook's ecosystem (including Instagram, WhatsApp, and Messenger). Himel said that about 600 million people are already using AR across devices.
Source: Facebook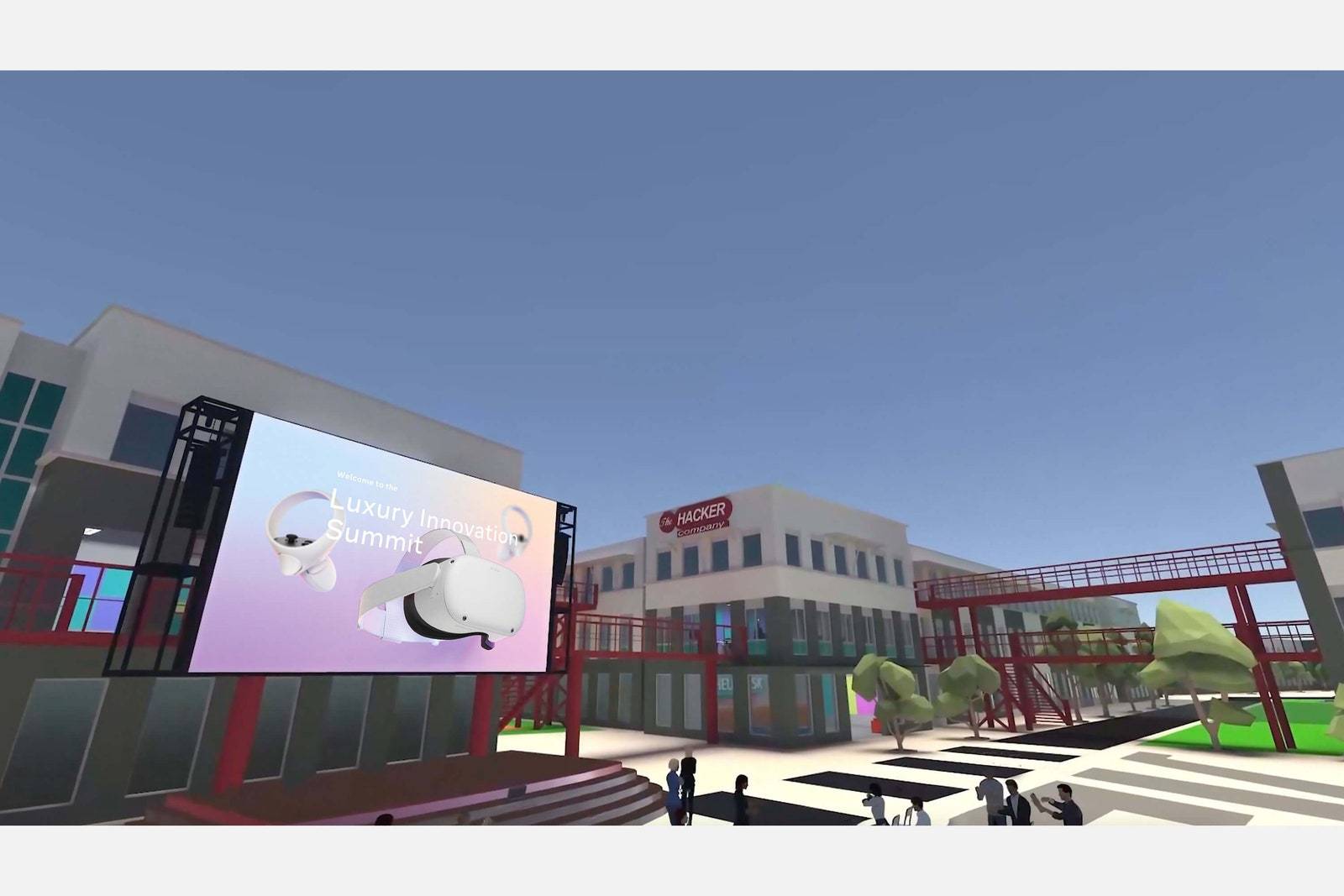 The meeting also shared some "success stories" using VR/AR: Louis Vuitton cooperated with the popular e-sports League of Legends, and the event organized with the help of AR was a huge success: 6.1 million displays (AR Stories tried and viewed times ).
In order to attract a younger target group, Porsche France created a filter through which users can test drive the electric Porsche Taycan on the Le Mans circuit. In the end, this electric car won 2 million displays. Gruber of Porsche France said: "Obviously, it has brought growth to our customer data, and we can add new events to these customers."
Morin Oluwole, Facebook's director of luxury goods and global head, said: "VR and AR allow you to have a strong connection with consumers, even if there is no actual connection in reality. As a company, we are aware of the future potential of these technologies and Brands and creators are very excited about the way they use them. More broadly, we believe that creators provide a new opportunity for brands to collaborate and encourage you to think about how they will affect your path to innovation."
Facebook Reality Labs' mission is to build the next human-centric computing platform. It is developing a number of technologies along with VR and Spark AR-including a pair of smart glasses called Ray-Ban, which is co-produced with EssilorLuxottica. It will be launched later this year.
In terms of research, the team is exploring what wrist-based interaction might look like—thinking about new ways to interact with the technology we use. Everyone agrees that the next computing platform will be "a platform that integrates virtual and real environments in a seamless manner."
These developments come at a time when people are paying more and more attention to the potential of this new technology and how to best protect people's safety and privacy. Facebook Reality Labs has established a set of responsible innovation principles and stated that they are committed to building inclusive, privacy-centric products-one of which is to "provide control over important content."
Take Facebook's social experience Horizon as an example, where you can explore, play, and create in VR-it's important to make people feel in control of their experience, so the team has built in some features so that people can stay away from the incident On-site, and mute and shield when needed, and report to the staff.