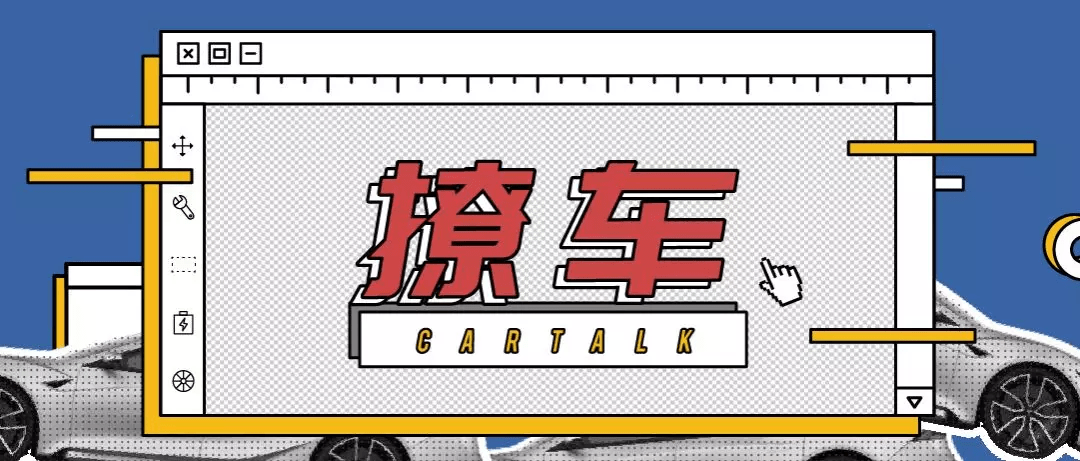 "Shooting" is an automobile section under the venture state. We will use a brand-new content format to bring you new opportunities to "stalk" the global automotive industry.
This week's auto industry event guide: Didi submitted its listing application, Zhang Jingyu joined Gaohe Automobile as the CDO, LG New Energy officially launched its listing, Wang Chuanfu refuted the rumors: Lei Jun did not persuade Lei Jun not to build cars, Byte Beat or enter the auto industry…
Big company & big event
1. Didi submits a listing application and management voting rights exceed 50%
On the morning of June 11, Beijing time, Didi formally submitted its listing prospectus to the SEC. The prospectus shows that before the IPO, Didi founder and CEO Cheng maintained 7% of the shares, and co-founder and president Liu Qing held 1.7%. According to the conventional same-share non-rights arrangement, Cheng Weiliuqing has more than 48% of the voting rights in total, and Didi's management, including Cheng Weiliuqing, has more than 50% of the voting rights.
At present, many domestic Internet companies such as JD.com, Xiaomi, and Pinduoduo have adopted the AB share model, which is the same share with different rights. The founders such as Liu Qiangdong, Lei Jun, and Huang Zheng also use this method to hold shares even though they have not reached absolute control. Degree, but able to firmly control the company.
2. Internet giants re-enter the bureau to build cars, Zhang Jingyu joins Gaohe Automobile as CDO
On June 7, Chinese Express officially announced that Mr. Zhang Jingyu, the former co-president of Autohome, had officially joined the company as Chief Digital Officer and reported to Chairman Mr. Ding Lei. Zhang Jingyu will be responsible for the full-scene data management, and realize the improvement of production efficiency and service efficiency through artificial intelligence and data-driven, and help Huaren Express Gaohe Automobile to create a new ecology of user experience.
Mr. Zhang Jingyu graduated from Jilin University of Technology with a Bachelor of Science degree in computational mechanics. He has served successively as the head of the ORACLE ERP department of Digital China, the head of the PCCW product department of PCCW, the deputy general manager of Sina Auto, and the co-president of Autohome.
3. Wang Chuanfu refutes rumors: Lei Jun did not persuade him not to build cars
BYD Chairman Wang Chuanfu said at the 2021 China Automotive Chongqing Forum that it is a misunderstanding to persuade Lei Jun not to build cars, and he is discussing cooperation in the automotive field with Xiaomi.
Wang Chuanfu pointed out that the issue was misunderstood by the media, saying that BYD persuaded Xiaomi's Lei to not build cars. In fact, Xiaomi and BYD have a very good cooperative relationship, because BYD has produced a large number of Xiaomi mobile phones for Xiaomi, BYD and Xiaomi It is a very strategic partnership.
In the future automotive business, BYD will also support Xiaomi's development in the automotive field. Not only does it support, BYD is also willing to cooperate with Xiaomi in the automotive field, and is negotiating some projects.
4. LG New Energy officially launched its listing
According to Korean media reports, South Korean battery manufacturer LG Energy Solution Ltd. (LG Energy Solution Ltd., referred to as "LG New Energy") has submitted an application to the Korea Stock Exchange to officially launch the listing process and seek an initial public offering (IPO) within the year. ). The company's valuation may reach 100 trillion won (approximately US$90 billion), and it plans to raise US$10 billion to US$12 billion, which is expected to set the record for the largest IPO in South Korea.
5. ByteDance obtains the "Byte Car" trademark or will enter the automotive industry
According to the company's search information, Bytedance has obtained the trademark "Byte Car". The trademark "Byte Car" has been transferred recently. The transferee company is Beijing Bytedance Network Technology Co., Ltd. The international classification includes 42 types of design research, 38 types of communication services, 9 types of scientific instruments, etc.
Prior to this, ByteDance has begun to deploy in the automotive field. For example, Qingzhou Zhihang, which is aimed at the urban smart travel market, announced that it has received tens of millions of dollars in A1 round of investment. The new round of financing of Qingzhou Zhihang will reach at least 25 million US dollars, and ByteDance participated in this round of investment. Qingzhou Zhihang said that this round of financing will be used to continue to build an "automated production super factory" for autonomous driving.
New car-making forces special
1. Nezha Zhang Yong: Do not engage in an arms race / invest tens of billions into the Thousand Talents Project
On June 10, Zhang Yong, the co-founder and CEO of Nezha Automobile, pointed out at the 13th China Automobile Blue Book Forum that Nezha Automobile will not engage in an arms race, and plans to invest 1,000 people and 10 billion dollars. With the development of smart technology.
Zhang Yong said that the evolution of electric vehicles to smart electric vehicles is already a consensus in the industry, and it is also a track that Nezha must compete for. Nezha's intelligent driving will adopt a gradual development route, from L2+ to L4. Therefore, for Nezha, there will be no arms race, and Nezha must develop an intelligent technology development path that suits the needs of users. In the development of intelligent technology, the plan is to invest a team of 1,000 people and invest 10 billion in this battle. Zhang Yong hopes that Nezha can occupy a favorable position on this track in three to five years.
2. Weilai's 50th second-generation power station was completed
On June 12, Weilai Power Station | Weiji Science and Technology Park in Wuzhong District, Suzhou was officially completed and put into operation. This is the 50th second-generation power station. Up to now, a total of 255 swap stations have been completed nationwide.
On April 15, the world's first Weilai second-generation power station "Beijing Sinopec Chaoying Station" was officially completed. A total of 6 NIO second-generation power stations were completed in April, 24 were completed in May, and 20 were completed as of June 12. NIO will continue to rapidly promote the construction of the second-generation power station, and strive to achieve the goal of building 500 power stations in 2021 as soon as possible.
3. AIWAYS enters the Italian market and has achieved full coverage in key European regions
It is learned from AIWAYS that AIWAYS has reached a cooperation with the car importer Koelliker Group to jointly develop the Italian market and plans to launch U5 in Italy this year. This means that following the launch of sales in France, Germany, the Netherlands, Belgium, Denmark and other countries, AIWAYS' global business scope has further expanded to Southern Europe and EFTA (European Free Trade Association) national markets, achieving full coverage of key European regions.
4.7 Lando FREE will be delivered at the end of the month and will be listed on June 19
According to official information from Lantu Automobile, its medium and large SUV Lantu FREE will be officially launched on June 19. According to previous news, the new car will officially begin delivery on July 29. Prior to this, Lantu FREE has officially opened pre-sales. The pre-sale prices of the extended range and pure electric models are 313,600 yuan and 333,600 yuan respectively, and the prices after adding the exclusive package are 333,600 yuan and 363,600 yuan, And provide the first special edition models.
I'm here this week. See you next week.