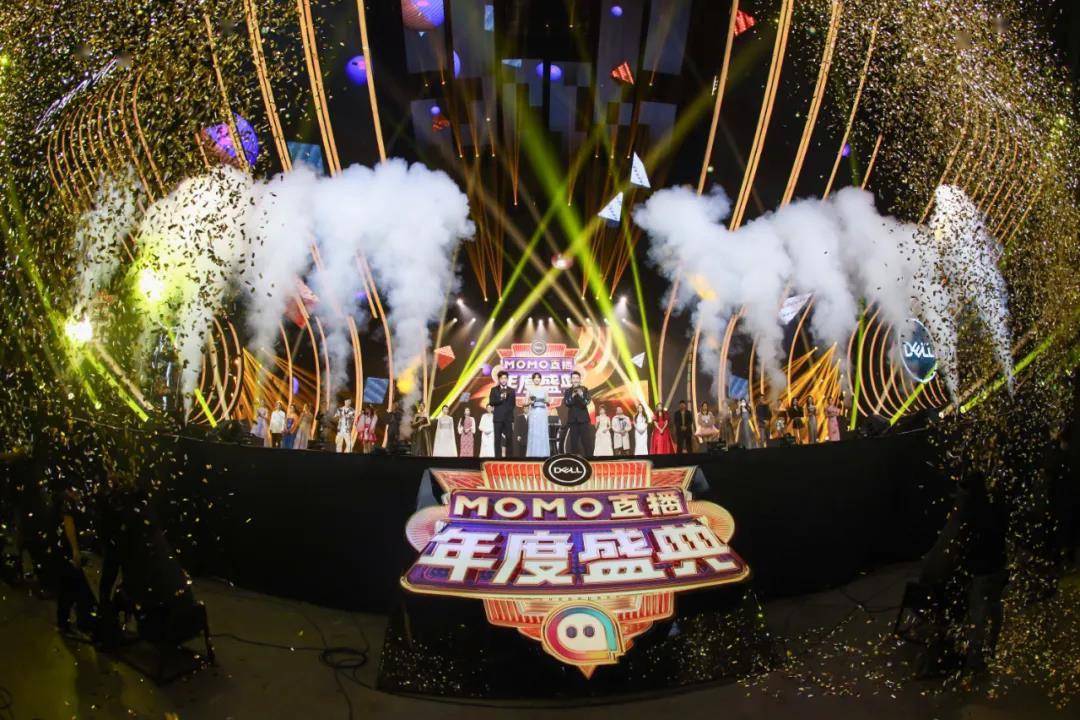 Technology from the media / Lao Hu Shuo Technology
On June 12, Shanghai Mercedes-Benz Cultural Center, Momo's 2021 live broadcast annual grand ceremony was staged. Jackie Chan, Zhang Shaohan, Zhang Xinzhe, Hu Haiquan, VaVa, Gao Jin and other celebrities all attended the show. Li Xiang, Li Ai, and Da Zuo partnered to host and performed on the same stage with dozens of popular Momo anchors, bringing an audiovisual experience to online and offline users feast.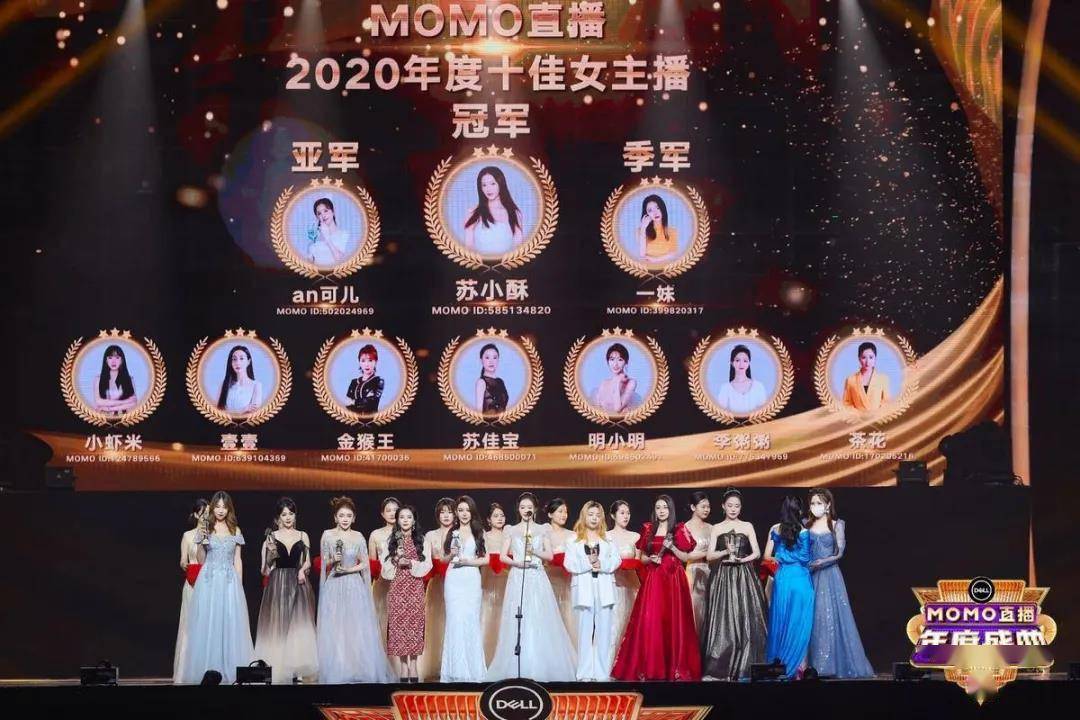 That night, Momo officially awarded the top ten male and female anchors of 2020, ten new institutions and other awards to the host. At the same time, the LED display of the Shanghai Global Harbor Twin Towers also showed a huge launch of the Momo Live Broadcasting Annual Festival, which created momentum for the MOMO Live Broadcasting Festival held at the Mercedes-Benz Cultural Center that evening.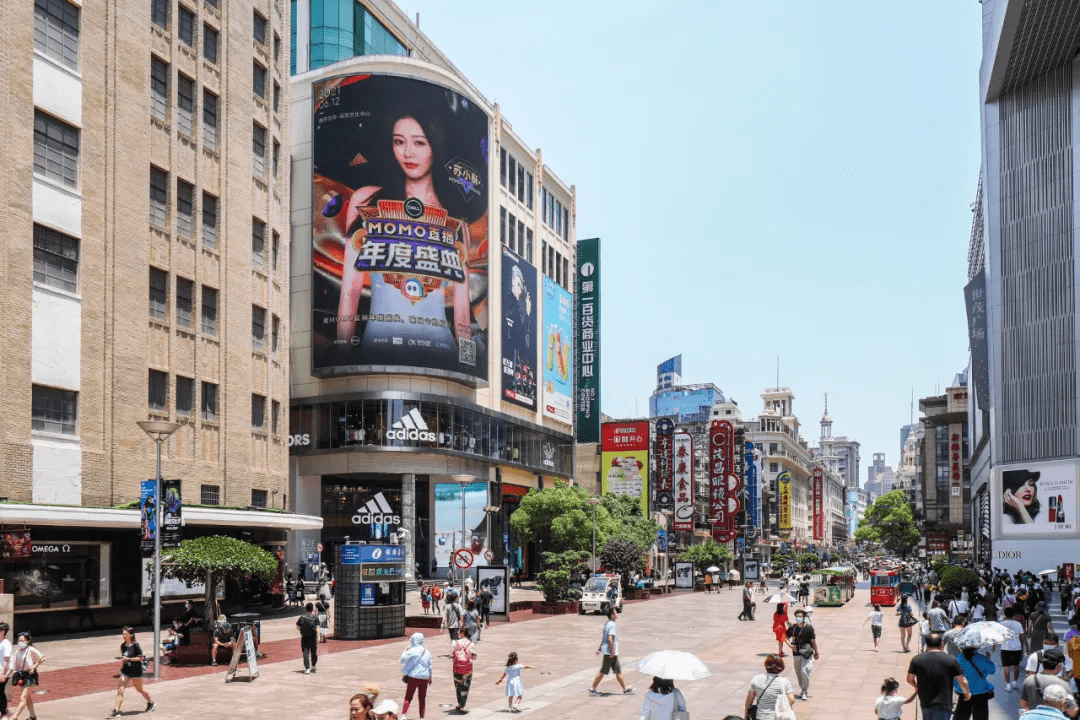 This is already the fifth annual festival created by Momo in a row. After five years of sharpening a sword, behind Momo's 2021 live broadcast festival is Momo's new value of "social + live broadcast" in full bloom.
Echoing the annual ceremony, Momo once again handed over a beautiful report card. Just a few days before this live broadcast annual festival was held, Momo's 2021 Q1 financial report released on June 8 showed that Momo's net revenue in the first quarter was 3.470 billion yuan, exceeding Wall Street's expectations; net profit was 633.7 million yuan. Profitable for 25 consecutive quarters.
It is worth noting that among the net revenue, Momo's live broadcast service revenue reached 1.9621 billion yuan. Moreover, the Momo Master App has 115.3 million monthly active users, a record high. Among them, among the monthly active users, the total number of paid users of Momo's live broadcast service and value-added service reached 12.6 million after deduplication.
The revenue capacity of live broadcast and the continuous growth of paying users for live broadcast demonstrates the powerful power of Momo's "social + live broadcast" differentiated play. This is in the live broadcast industry where competition is fierce and profitable, Momo's live broadcast business is very impressive. .
Also in this June, in addition to LED advertising screens, Shanghai People will also visit major bus shelters, subways, buses, office buildings, etc. in well-known landmark areas such as the Bund, People's Square, Xujiahui, Nanjing Road, Lujiazui, and Shanghai Expo Valley. Saw the advertisement that Momo put on the host.
On one side is the brilliant live broadcast data, and on the other is the huge annual live broadcast festival. So far we have got a glimpse of the charm of Momo's "social + live broadcast" model. The most important thing is that ahead, Momo in this mode has more room for imagination.
The annual grand ceremony, a booster for the high-standard development of the live broadcast industry

From the first held at the Water Cube in Beijing to this year's Shanghai Mercedes-Benz Cultural Center, Momo's annual live broadcast of the year has convened Li Yuchun, Li Bingbing, Mao Buyi, Xue Zhiqian, Lin Yilian, Deng Ziqi, Gigi Leung, and Jackie Chan. Stars such as, Zhang Shaohan and Momo's popular anchors compete on the same stage, and they have sharpened their swords in five years. The annual Momo Live Broadcasting Festival has become synonymous with high-standard and influential activities in the current live broadcast industry.

The significance of Momo Live's annual festival is that by cultivating excellent anchors on weekdays, excellent anchors have a larger stage and fully release the dual influence of excellent anchors and Momo Live in the industry. In 2020, under the epidemic, Su Xiaosu, an all-round anchor, successfully made her debut on Momo. Her single "Watching the Sea" received extremely high reviews. The music champion Dong Shuangshuang is known as "Caiyun Girl", and has representative works such as "Caiyun Girl", "Happy Fish" and "Love to the End".

Behind the high popularity of the above-mentioned anchors both inside and outside the Momo platform, it is the blessing of Momo's live broadcast industry status and influence. These popular anchors competed fiercely in the annual festival competition on the Momo platform, and finally competed on the same stage with the stars on the Momo live broadcast annual festival, and gained support from online and offline fans. This move will be of great benefit to both personal growth and the development of the Momo live broadcast platform.

It can be said that the annual Momo Live Broadcasting Ceremony is not just a large-scale event, it is also a big stage for amateur stars and a booster for the high-standard development of the live broadcast industry. Through Momo live broadcast, more and more people's lives have been changed.

Behind the live broadcast revenue of 1.962.1 billion, create a "social + live broadcast" highland

As we all know, Momo started with social interaction, which is its core and a powerful tool. In addition, Momo later acquired Tantan, and its social power was further strengthened. Through the differentiated play of social + live broadcast, the current live broadcast revenue of 1.962.1 billion yuan has been achieved, which is of great significance to Momo.

Because the competition in the live broadcast industry has become fierce for everyone to see, it is even more difficult to stand out in the fierce market. How did Momo do it?

Behind this is the advantage of Momo's "social + live broadcast".

According to QuestMobile statistics, in July 2020, Momo ranked fourth on the TOP list of post-90s Internet mobile social users, second only to the three giants of WeChat, QQ and Weibo. In the China Mobile Internet 2020 Annual Report released by QuestMobile, Momo ranked first in the field of user-scale community dating on the Internet Strength Value List. It can be seen that Momo has built a sufficiently high social barrier and formed its own user scale and activeness advantage.

When live streaming meets social networking, Momo fully releases and utilizes the advantages of the integration of social networking and live streaming.

Momo CEO Wang Li once described Momo like this: "As a young social product, Momo has hundreds of millions of users interacting on it. The essence is that it gives young people spiritual comfort to a certain extent. The problem still needs to be solved by people. Only the interaction between people can polish the curve of life."

Specifically, Momo launched nearby live broadcasts and dating live broadcasts, becoming a major killer of live broadcast products. Momo has also developed a variety of "social + live broadcast" gameplay innovations, allowing users to gamify and interact while watching live broadcasts. Such efforts and explorations in product, operation, and interactive innovation have brought the life arc of live broadcast users, which not only achieves user growth, but also has breakthroughs in payment ratio and payment capabilities of Momo's live broadcast platform compared with other live broadcast platforms. .

Moreover, the strong social relationship established by Momo makes the entire user more binding and attractive than other live broadcast platforms. The live broadcast also realized the further activation of Momo Changwei's paying users. In the end, the users of Momo Live showed excellent performance in stickiness, consumption ability, and willingness to pay.

Relevant data has already confirmed this point. In 2019, the "Social + Live Broadcasting Development Research Report" released by QuestMobile Research Institute showed that Momo users accounted for 46% of high-end model users, and paid users accounted for 15%, second only to the integrated e-commerce platform Taobao, and nearly 20% of Momo users. The monthly online consumption level of Mo users is more than 1,000 yuan. You know, this is the data two years ago, and now Momo has gone further in the development of social + live broadcast.

In other words, through the five-year Momo Live Broadcasting Festival, what we can see is that Momo, the leader in the live broadcast industry, has already created its own social + live broadcast highland, which is another single live broadcast platform. Unattainable.

The new stage of the live broadcast industry, with greater imagination in the future

If we look at the five-year journey of Momo Live's annual festival from the perspective of "the strong are always strong, the Matthew effect", we can also find that behind this high-standard live broadcast event that lasted for five years is the continuous moat of Momo Live. Deepening is also a manifestation of Momo's greater influence as a head live broadcast platform, stronger user acquisition capabilities and lower content acquisition costs.

Whether it's Momo's open social attributes combined with live broadcast innovative gameplay, or live broadcast of annual festivals and daily offline and online integration activities, Momo's unique position in the live broadcast track makes its monetization ability increasingly stronger. In the past five years, live broadcasting has been the "cash cow" of Momo's commercialization.

Although Momo only entered the live broadcast in 2015, this latecomer has repeatedly used social networking to make continuous efforts. Momo Live has its own traffic portal and ecosystem. After all, for the live broadcast model, social interaction is naturally required, and undertaking the important task of live broadcast to pull new life also requires the sharing of social interaction to achieve the fission effect.

In the author's opinion, the social gene coincides with the needs of live broadcast netizens for social interaction, and socialized live broadcast has a future. Because only the fun live broadcast new gameplay that drives users through social interaction can further occupy user time and ensure user retention. With social power, huge user traffic and activity are guaranteed.

Moreover, among all social platforms, Momo has the youngest users. The young will have the future world. With this advantage, not only can it continue to deepen Momo's own moat in the live broadcast industry, but also open up more room for imagination of Momo social + live broadcast in the next few years.

At present, in addition to optimizing the live broadcast ecology of Momo's main station, Momo is also introducing live broadcast in Tantan. At the same time, both Momo's member products and Tantan's member products are in the process of exploration. This series of adjustments is conducive to the long-term development of Momo's live broadcast ecosystem. In the future, Momo will continue to make efforts in anchor training and content optimization. At the same time, it will continue to make more attempts in public welfare and positive energy.

In short, the domestic live broadcast industry has already passed the first half. Nowadays, the way for live streaming products to acquire users based on purchases has basically been blocked, and there are almost only two paths left for user acquisition: competition for stock users and recall of silent users. This is exactly the strength of Momo.

From the perspective of the industry environment, the new crown epidemic has accelerated the maturity of the live broadcast industry, and more and more potential demands have been awakened. The live broadcast industry has truly entered a new stage-live broadcast continues to collide with thousands of industries to create new possibilities. Ahead, Momo's live broadcast will also evolve and finally shine with new brilliance.