With the process of urbanization in Chengdu, many former villages have been incorporated into the city, and there have been earth-shaking changes. Hongsha Village in Sansheng Township, Jinjiang District is one of them. Speaking of Sansheng Township, it can be said to be a green space in the center of Chengdu. It is full of homestays and is also a good place for surrounding residents to relax and entertain. However, I usually go to "Happy Meilin" and this is the first time in Hongsha Village. Here, it is now called Huaxiang Farmhouse, and it has changed its appearance.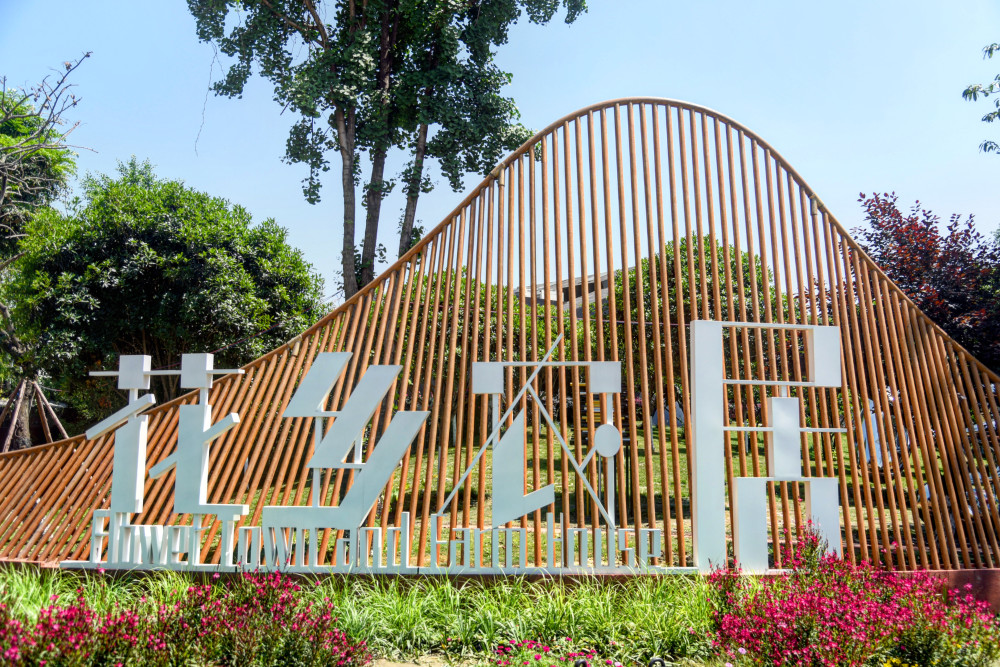 This is the former Hongsha Village. The "farm house" is naturally easy to understand, so where does Huaxiang start? That is because the Sansheng Township where it is located is originally famous for its flowers, and is known as the "Sansheng Flower Township". Although the "Sansheng Township" has been upgraded to the "Sansheng Street", the name of the flower township is still retained. Come down. Not only that, but the "First Sichuan Flower Expo" was successfully held here in 2003. The area of ​​3000 mu is surrounded by various flowers, which can be called a sea of ​​flowers.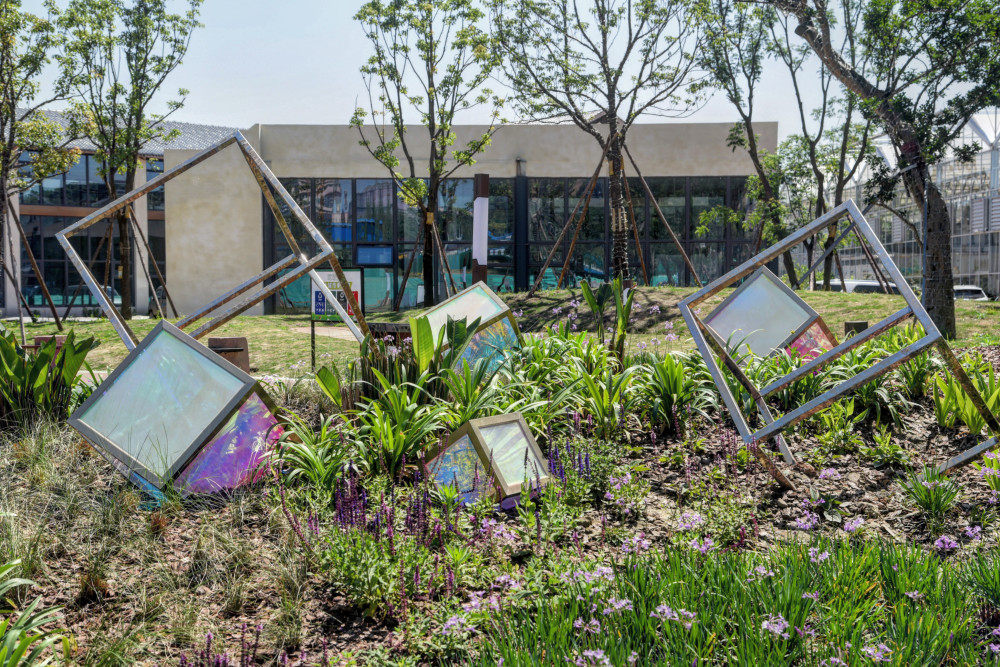 Although there are thousands of acres of flowers, they are not arranged randomly, but are divided into six major flower areas, such as the Sichuan Basin scenic area dominated by Podocarpus and Begonia; poinsettia, cockscomb, cyclamen, and pineapple are the main areas. The main boutique potted flower area; the seedling planting area dominated by ginkgo, crape myrtle, camphor, and metasequoia; the fresh cut flower area dominated by lilies, gladiolus, and chrysanthemums, etc., so that visitors who buy flowers can pinpoint a certain variety Location of flowers. Not only that, these sunrooms for storing plants are also very beautiful, no less than any Internet celebrity check-in place.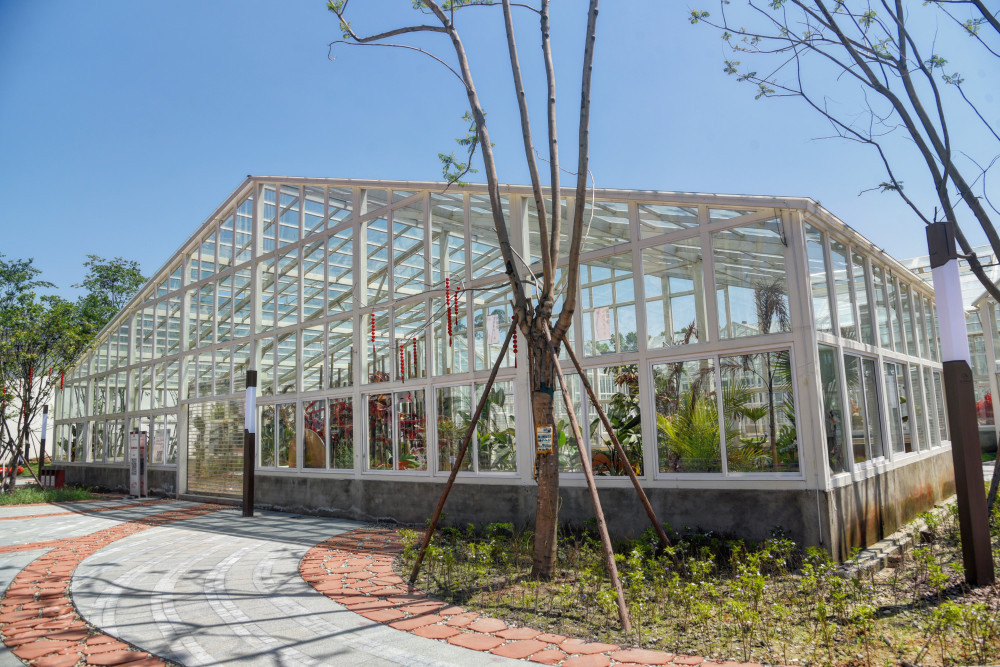 Walking on the trail outside the Huaxiang farmhouse, you can also see the tall buildings being built in the distance. This is Greenland·Shu Peak 468. When you hear the name of Shu Peak, you can think of the tribute, the king of Shushan. Gashan, this snow-capped mountain is more than 7,000 meters above sea level and is the highest peak in Sichuan. Although this tall building cannot reach such a height, after its completion, the main tower with a height of 468 meters will also dominate the west and become the tallest building in the west.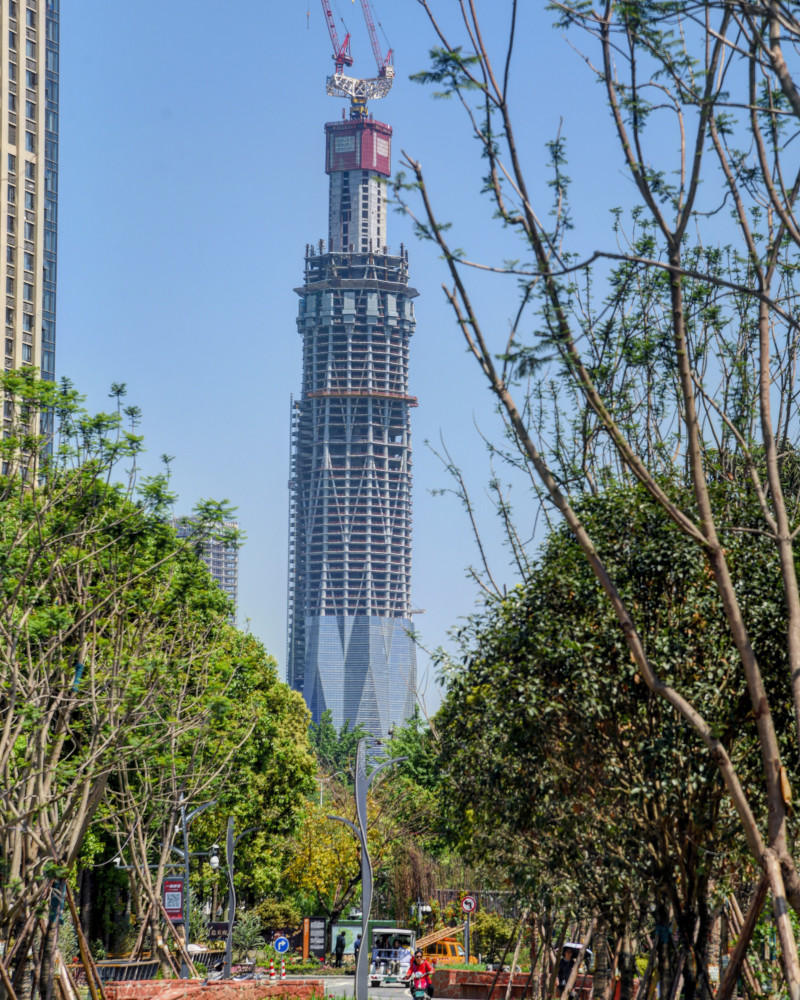 Walking into Hongsha Village, you can find that this place has long been not in the form of a farmhouse in the past, but has become "tall". Every household is different. It can be said that it is a scene of a household, which complements the thousands of acres of flowers here. In addition to the unique western Sichuan residential style, a lot of Internet celebrities have also been born, such as this snow-white building with trees outside. Is it dazzling that it feels like being in Sanya?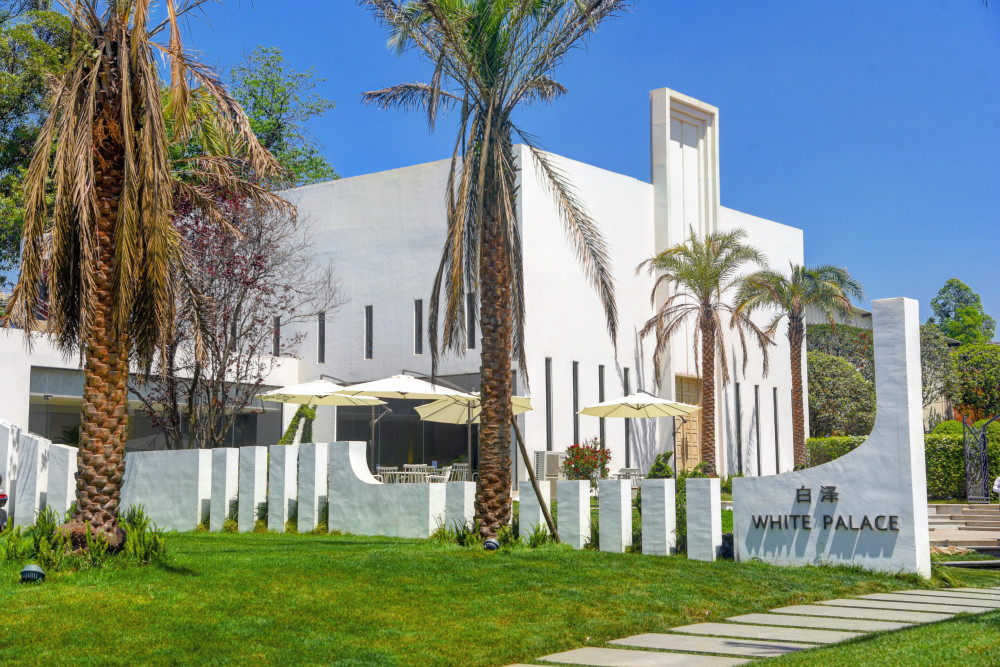 I couldn't help but went in for a visit. It seems to be a restaurant. The white walls and artistic shapes are indeed very popular. There is also a European-style inner courtyard. Therefore, in addition to the people who dine, there are other Few people made a special trip to check in, and some even took wedding photos inside. Although it looked good, we went to eat hot pot next to it, and did not dine here. A glance at the price list outside seemed to cost less than 200 per person.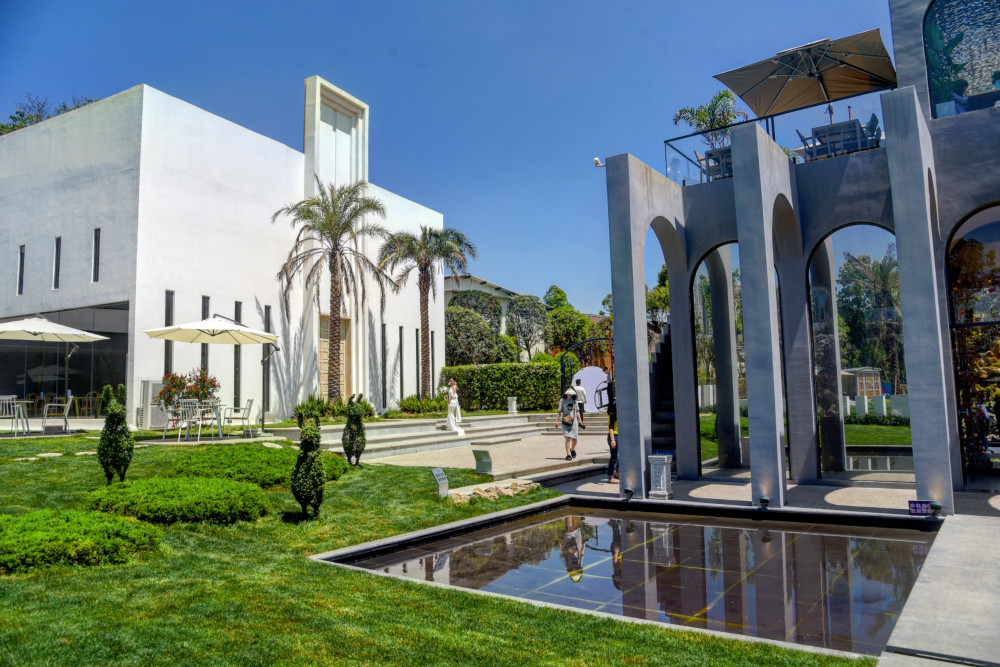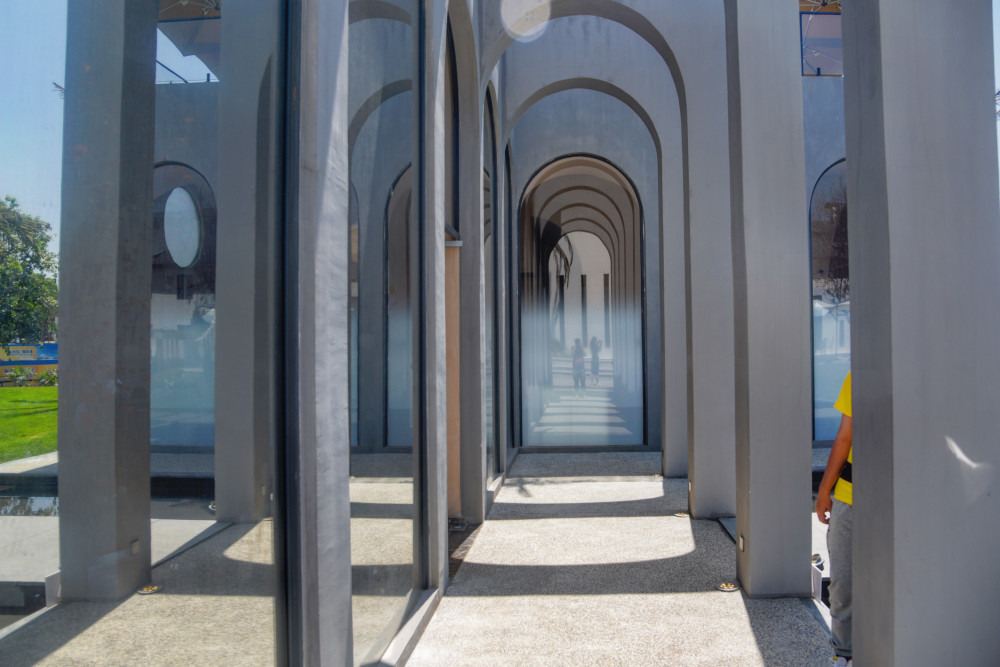 The rural residences in Huaxiang have not been fully completed. Many places are still under construction along the way. In the past, the development here mainly relied on rural residences and the government. Among them, the government subsidies for the transformation of rural households were as high as 60%. Each household has a different design. In addition, the sewage pipe network was connected to each household, and sanitation facilities were added. The living environment has been significantly improved. After it has begun to take shape, it has attracted more than 30 million yuan of private investment. Therefore, it is still under construction, such as this An abstract building like a container, whether it will become a restaurant or a coffee shop in the future is worth the expectation.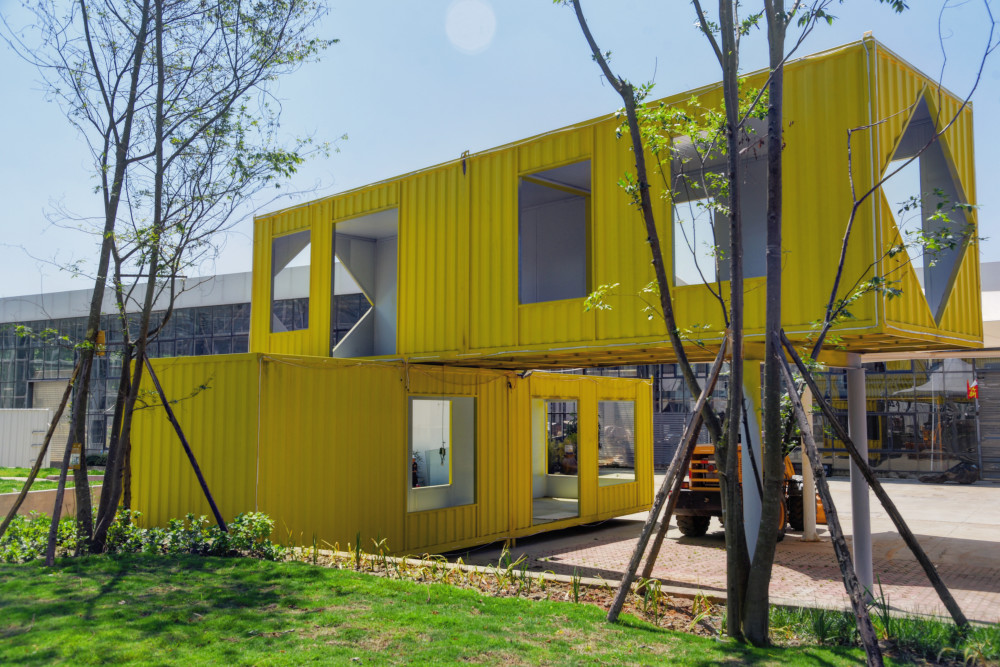 Many people may have questions. What if there are not so many flowers here after spring? In fact, the Huaxiang Rural Residential Association will carry out various seasonal activities according to the changing seasons, such as "Huaxiang Outing Kite Festival", "Niaoyuhuaxiang Painting and Calligraphy", "Photographic Exhibition", "Song Flower Poetry Recitation", "National Fitness Path Even if there are no events, no tickets are needed for such beautiful places. Isn't it enough to take photos and check in?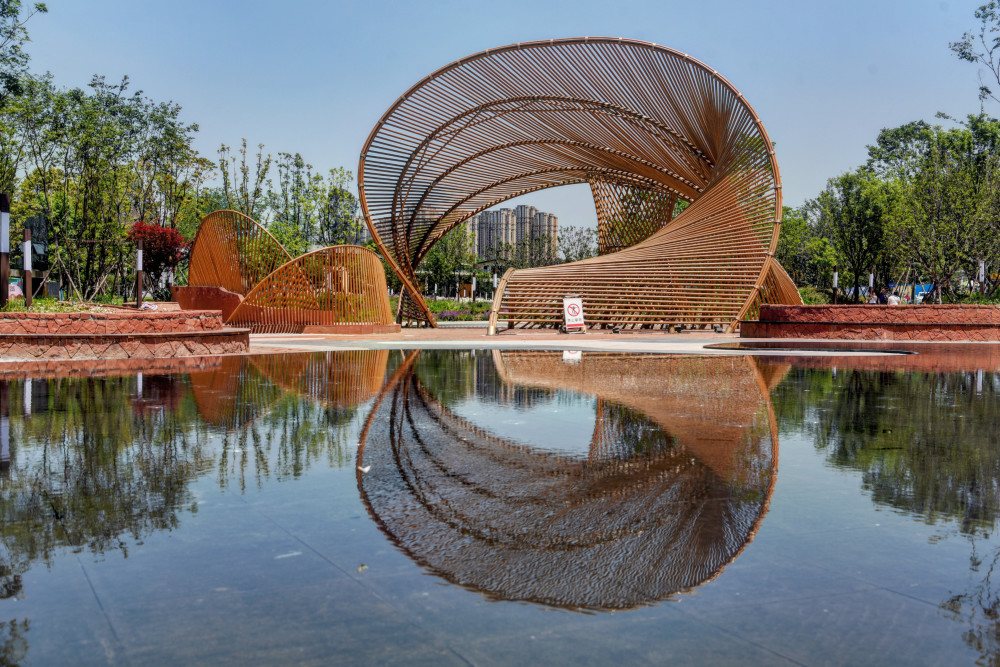 The picture/text is original by Xia Xia Xia, a travel mad, unauthorized reprinting is prohibited About the author: I have traveled to 500+ cities around the world, and have studied abroad at Oxford University in the UK and Waseda University in Japan, as well as an international volunteer in Sri Lanka. Welcome to continue to pay attention and share with you the food, drink and fun of the world. If you like, remember to like and comment. Or share!