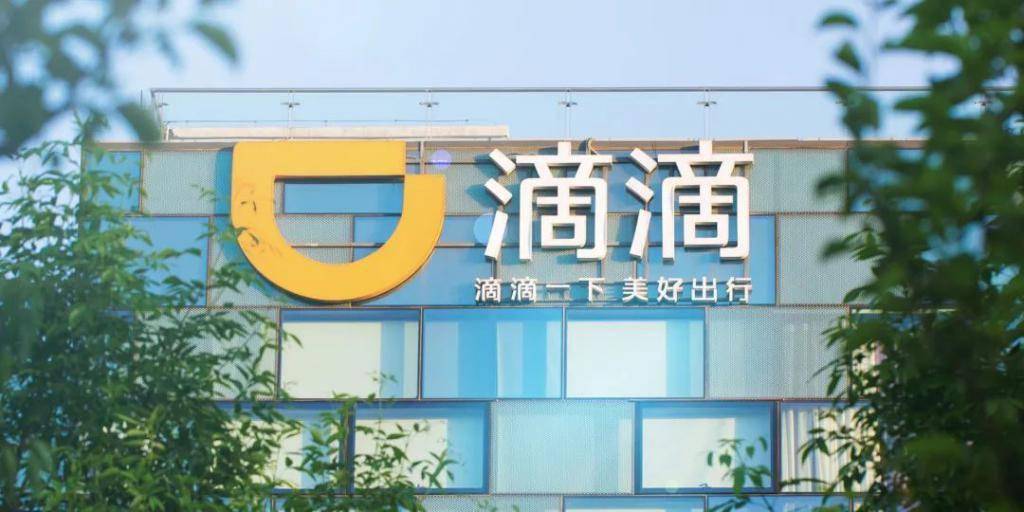 The boots finally landed and Didi is about to go on the market.
On June 11, Didi formally submitted the IPO prospectus to the SEC, with the stock code "DIDI". Many media reported that Didi's valuation at the time of the IPO may reach around US$100 billion. According to data from PitchBook, after a round of financing in August last year, Didi's latest valuation was US$62 billion and was supported by investment giants such as SoftBank, Alibaba and Tencent. This means that the valuation of Didi Chuxing has risen by more than 50% in the past year.
This is related to the recent re-approval of shared travel by capital. Uber's closing price on the first trading day of 2020 was $31.37 per share. As of the close of trading on June 10, 2021, Uber's stock price is US$49.55 per share, and the latest total market value is US$92.746 billion. In one year, Uber's stock price rose nearly 60%.
There are many mysteries surrounding Didi. For example, is it profitable? How many people will realize their dream of getting rich in the listing carnival? As Didi submits its prospectus, these "fogs" are dispersing.
Another wealth creation movement
Public information shows that Didi Chuxing has conducted about 21 rounds of financing before, with a total financing of more than 20 billion U.S. dollars. Investors include investment institutions such as SoftBank China, Jinshajiang Venture Capital, Hillhouse Capital, and Sequoia Capital, as well as Apple, Toyota, and Tencent. , Alibaba, Ant Group and other companies. According to a rough estimate, Didi Chuxing has more than 41 institutional investors, many of whom are old shareholders who have been with them for many years and have raised multiple rounds.
Every super IPO is a capital feast, which will give birth to rich people in batches, and even change the ranking of the Forbes rich list. At the same time, workers from big factories have also directly entered the upstart class.
So what is the specific shareholding ratio? According to the prospectus, among institutional investors, Softbank Vision Fund Entity holds 21.5% of shares and 21.5% of voting rights; Uber holds 12.8% of shares and 12.8% of voting rights; Tencent holds 6.8% of shares and 6.8% of voting rights. .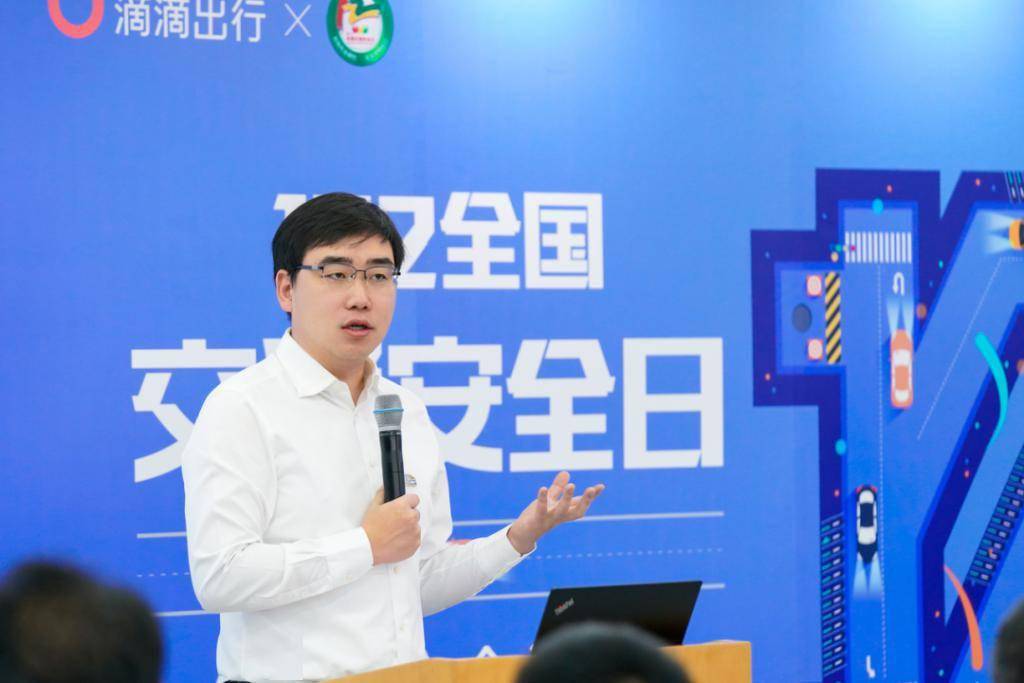 Cheng Wei, founder, chairman and CEO of Didi
As for individual shareholders, Didi's founder, chairman and CEO Cheng maintains a 7% stake in Didi and 15.4% of the voting rights; Didi co-founder and president Liu Qing holds 1.7% of the shares and 6.7% of the voting rights; Senior Deputy Eight directors and executives, including President Zhu Jingshi, Chief Technology Officer Zhang Bo, and CEO Sun Shu of the ride-hailing business, have not shown specific data because their shareholding ratio is less than 1%.
However, the prospectus mentions that Didi executives and directors together hold 10.5% of the equity and 20.1% of the voting rights. This also means that these 8 directors and executives together hold approximately 1.8% of Didi's shares, which is about 0.225% per person on average.
If calculated according to Didi's USD 100 billion valuation, Cheng Wei's net worth is approximately USD 7 billion (approximately RMB 44.7 billion). According to the real-time data of the Forbes World Rich List, Cheng Wei will be ranked about 390 on this list; Liu Qing's net worth will exceed 1.7 billion U.S. dollars (about 10.8 billion yuan), and the average net worth of the other eight executives will be 225 million U.S. dollars. (About 1.44 billion yuan). This also means that with the listing of Didi, two tens of billions and eight billionaires will be born.
In addition to this, "beating up workers" is also a beneficiary of the wealth creation plan. The prospectus shows that as of the end of May 2021, employees and consultants have a total of 48.08 million common stock options, with a shareholding ratio of approximately 4.267%, and the grant period is from March 2015 to April 2021. If calculated according to the valuation of 100 billion US dollars, the value of this part of the stock will be close to 27.25 billion yuan.
At present, the prospectus does not mention the number of employee shareholding platforms. If calculated according to the total shareholding, the average per person is more than 1.71 million yuan. As of the end of 2020, Didi has 15,914 full-time employees worldwide.
Looking at history, similar stories have been unfolding in the past two decades:
Tencent went public in 2004, and the original equity created 5 billionaires, 7 multimillionaires and more than 100 millionaires;
A total of 8 billionaires, 50 millionaires and about 250 millionaires were born in Baidu's IPO;
When 360 went public, Zhou Hongyi had a net worth of approximately US$1 billion, and each employee held a stock market value of US$480,000;
Xiaomi's prospectus mentions that 7,126 people have entered the equity incentive plan. The pre-IPO employee share option plan's incentive quota is approximately US$6.96 billion, or US$976,700 per capita.
The most recent example is that on February 5 this year, Kuaishou landed on the Hong Kong Stock Exchange and its stock price soared to 393.6 Hong Kong dollars per share, with a market value of over 1.2 trillion Hong Kong dollars. Benefiting from this, Kuaishou co-founder and CEO Su Hua and co-founder and chief product officer Cheng Yixiao have net worth of US$18.7 billion and US$14.8 billion. In addition, Kuaishou Technology's other two individual shareholders, Yinxin and Yang Yuanxi, entered the Forbes new billionaires queue for US$3.1 billion and US$2.7 billion respectively.
At the same time, according to the Kuaishou prospectus, Kuaishou has a shareholding platform with 4,551 employees. As of September 30, 2020, a total of 524 million Class B shares have been subscribed. According to the stock price of Kuaishou at the time of listing, the per capita net worth exceeds 30 million Hong Kong dollars.
This quickly gave birth to a group of Internet upstarts. After Kuaishou went public, an employee said in an interview that he had worked in Kuaishou for more than 3 years and held shares worth nearly 30 million yuan. After deducting 45% of personal income tax, he received about 16.5 million yuan.
To buy a house?
After the "beaters" turned into upstarts, their needs were also very simple-to buy a house.
For example, last year, when Ant Group was preparing to go public, housing prices in Hangzhou boiled, and some owners increased their prices by one million overnight, and Wenzhou real estate speculators joined the panic buying.
This situation happens from time to time in cities where the Internet is concentrated, such as Shenzhen and Beijing. Taking Beijing as an example, the current Internet industry is roughly distributed in four major sectors: Baidu, Tencent, Kuaishou, Xiaomi, Sina, etc. are gathered in Houchang Village; Ali, Meituan, Momo, etc. in Wangjing; JD.com stands out in Yizhuang; BYTE Beating, Shangtang, and iQiyi remain in Zhongguancun.
The area where these companies are located is also a hot spot for real estate transactions in Beijing. In an interview with the Economic Observer, a real estate consultant in the Dongxiaokou sector in Changping, Beijing revealed that Ali, Tencent and Kuaishou employees mostly bought large units of 140 square meters, aged around 30; Baidu employees mainly purchased 88, 110 square meters. Buyers of the medium-sized apartment are younger, and the youngest is only 24 years old. In the small apartment of 65 square meters, the employees of Netease, Sina and Meituan accounted for the majority.
In terms of user portraits, customers with Internet backgrounds are less price-sensitive, and generally grab good floors and apartment types; and the pace of buying houses is very fast, and many of them are booked after reading them. Even during the epidemic, the sales offices were closed, and some Internet and financial industry customers had never seen what the house looked like, so they paid the full payment and booked the house remotely.
In many cases, it is these "beaters" who have become the sales champions among real estate consultants. There was a real estate consultant who sold over a hundred houses to upstarts in half a year. For this reason, real estate consultants even change their working hours. It is normal to leave work at 12 o'clock in the evening. The sales office is staffed 24 hours a day in order to adapt to the work rhythm of Internet people 996 and 007.
Of course, the reason why these technology upstarts have become the main buyers of houses in some areas is that on the one hand, the personal wealth increase brought about by the listing, on the other hand, most Internet companies can help solve the household registration or work residence permit. At the same time, some companies will also provide employees with interest-free or low-interest loans of about 500,000 yuan as employee housing benefits.
After Didi goes public, similar stories may continue to repeat itself. The real estate agent has been "just about to move."
Source: Capital Detective Zhou Yongliang