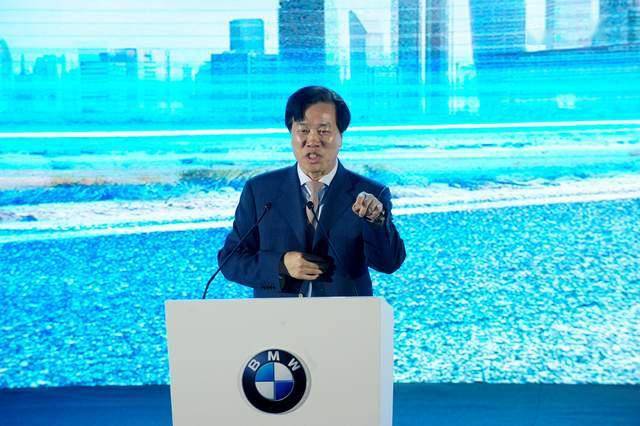 Wen|Wang Xin
Edit | Take Shiyang
After taking the helm of Brilliance Group for 13 years, in April 2019, when receiving the retirement notice, Qi Yumin once left a message in the circle of friends: "Life is short, the past is cleared." Last year, two weeks after Brilliance Group went into bankruptcy and reorganization, Qi Yumin was officially dismissed and investigated. Many people attribute his investigation to the continuous financial crisis of Brilliance Group in the second half of 2020.
Now, Qi Yumin, who has retired for two years, has not returned to his hometown of Xi'an as expected to live his longing for "Going Back to the Garden". What he has to face is a serious accountability-due to the dereliction of duty in reporting the profits of Brilliance Group during his tenure, he was expelled from the party and collected illegal gains.
On June 15th, with the approval of the Liaoning Provincial Party Committee, the Liaoning Provincial Commission for Discipline Inspection conducted an investigation and investigation on the suspected 10 serious violations of discipline and law by Qi Yumin, chairman and president of Brilliance Automobile Group Holdings Co., Ltd. (hereinafter referred to as "Brilliance Group"). .
After investigation, Qi Yumin seriously violated the party's political discipline, organizational discipline, integrity discipline, work discipline, and life discipline, constituted a violation of the law and was suspected of crimes of bribery, embezzlement of public funds, and crimes of abuse of power by state-owned company personnel. Research by the Standing Committee of the Provincial Commission for Discipline Inspection And reported to the provincial party committee for approval, decided to give Qi Yumin expelled from the party; cancel the treatment he enjoyed according to regulations; collect his illegal income; transfer his suspected crime to the procuratorial organ for review and prosecution in accordance with the law, and the property involved is also transferred.
During his 13 years as chairman of Brilliance Group, Qi Yumin left a lot of controversy. In the past 13 years, Brilliance Group relied on a joint venture with BMW, and its own brands eventually fell out of the mainstream market. Since then, Brilliance Group, which has lost its hematopoietic ability, entered the bankruptcy reorganization process at the end of last year, and its Hong Kong-listed company Brilliance China (01114.hk) has fallen into rumors of "privatization".
Qi Yumin: In the past, it could not be cleared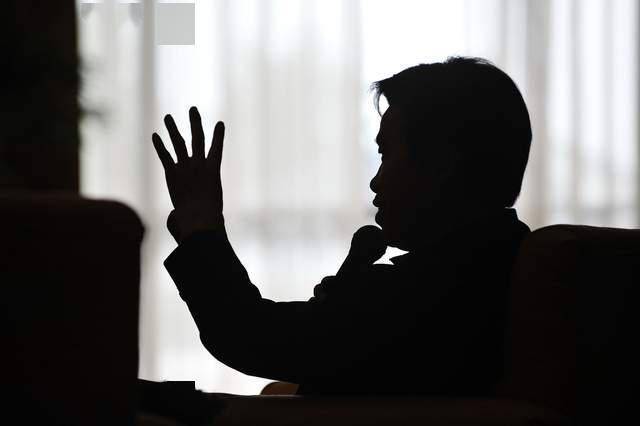 Some people say that Qi Yumin is different from other Autobots. He never wanted to enter the auto industry.
Looking at his work experience, Qi Yumin has a complete resume of a state-owned enterprise. From 1982 to 2004, a planner from Dalian Heavy Machinery Factory has been the chairman and general manager of Dazhong, Crane Group. In 2004, he served as Deputy Mayor of Dalian Municipal People's Government. Since 2005, he has been in charge of Brilliance Group for 13 years until retirement.
"I came to Brilliance in a daze. After I came, I really felt like I fell into a fire pit." Qi Yumin said when he just took over the Brilliance Group.
At that time, the Brilliance Group, which was transformed from a privately-owned company to a state-owned holding company, experienced an unprecedented four-year era of great turbulence and chaos, and its development was in trouble. At this time, Brilliance Auto was in a huge loss for three years, unable to pay wages, and still owed the supplier 1 billion yuan in payment. Due to poor efficiency, there was a serious loss of personnel. The first thing Qi Yumin did was to go to the bank to borrow money everywhere, and in just 5 days he took a loan of 700 million yuan to open his salary, repay the arrears, reorganized parts suppliers, launched the Junjie model, and successfully raised 1.5 billion yuan in Hong Kong. , To solve the urgent need of Brilliance Auto.
Although Qi Yumin had hoped to make a breakthrough in the self-owned brand sector, many attempts were unsuccessful. After years of decline in the technical strength and sales performance of Brilliance's independent business, it ranked bottom among large state-owned auto companies.
Public data shows that the sales of Brilliance's own brands have been declining year by year in the past three years. In 2018, Brilliance Automotive's overall sales volume was 89,400, a year-on-year decline of 31.7%, ranking bottom. In 2019, Brilliance Auto's sales volume was 49,100. In 2020, Brilliance Auto's sales slashed again to only 22,800 units, ranking bottom among state-owned auto companies again.
According to the data released by the Passenger Association, in 2020, coupled with the impact of the epidemic, Brilliance China, which had a high-light moment, suspended production and shifts, and its annual sales were even zero. Huasong MPV models also encountered the same dilemma.
The explanation for the decline in sales of independent brands by the executives of Brilliance Auto has always been that there are shortcomings in terms of channels and brand power. "Because the market operation cannot keep up with the product, the network system is relatively fragile and cannot provide support for the current sales target."
In fact, Brilliance Auto was once a disruptor in the auto industry, aggressively and boldly experimenting with the shareholding system and the bankruptcy system.
In the era of Yangrong, Brilliance took three steps: in 1989, the Jinbei opened the way to introduce technology from Toyota and other companies; in 1992, Jinbei GM and 2003, BMW Brilliance launched a joint venture model; in 2000, China Motor launched its own autonomy. The prelude to research and development.
In addition, Brilliance International negotiated with Rover of the United Kingdom and Renault of France to conspire to acquire Shaanxi Qinchuan. However, due to the "Rover Project" in the later period, Yang Rong and the government had conflicts over the ownership of Brilliance. After the breakdown of the negotiations, Yang Rong went to the United States in 2002 and did not return. The Liaoning Provincial Party Committee dispatched a working team to Brilliance to conduct a comprehensive inventory of Brilliance's assets, and thus took back control of Brilliance.
At present, as a state-owned enterprise in Liaoning Province, Brilliance Group directly or indirectly controls and participates in four listed companies, and through its listed company Brilliance China and BMW jointly established BMW Brilliance, which has its own brands Zhonghua, Jinbei, Huasong and BMW Brilliance, Two joint venture brands of Brilliance Renault.
But after 2002, Brilliance suffered from the "common problems of large state-owned enterprises": product system confusion, lack of pillar models, excessive reliance on joint ventures, and the escape of a large number of talents and dealers caused Brilliance's mid-level failure, which has not changed so far.
From a historical perspective, Brilliance Auto has lost many good opportunities, including the Rover project (termination of compensation), Renault domestic project (termination of compensation), Chevrolet SUV, domestic pickup project (integrated by SAIC GM), and joint venture projects in BMW China also lost the right to speak.
In the capital market, Brilliance has planned many plans, including adding some new listing platforms, but they have not been realized so far, including the listing of Shenyang special vehicles. In 2015, Brilliance had a plan to go public in two years, but it failed to materialize. As the No. 1 Jinbei brand in China, and even China Motors, which was once comparable to the international brands, it gradually became silent after news of wage arrears, suspension of production, and long vacations came out.
Earlier, some Brilliance insiders told AI Finance and Economics that the government-based management and the officialization of personnel are the fundamental reason for the decline of state-owned auto companies.
A 1 billion bond default triggers bankruptcy and reorganization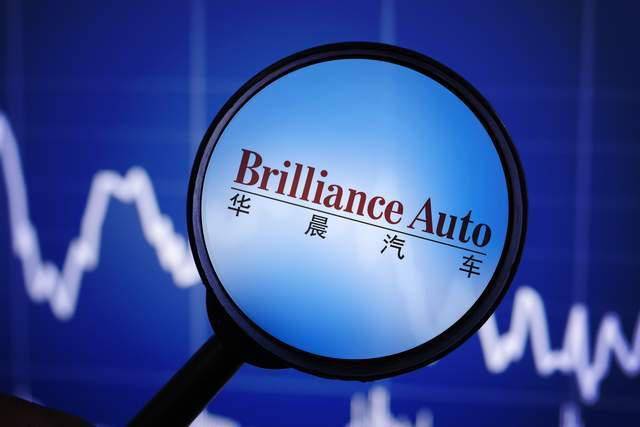 Everything is so sudden, Brilliance Group is "bankrupted".
As Brilliance Group's 1 billion private placement debt "17 Huaqi 05" expired on October 23, 2020 and failed to be paid on schedule, Brilliance Automotive was sold by its supplier, Gezhi Automotive Technology Co., Ltd. in Liaoning. The Intermediate People's Court of Shenyang City in the province filed for bankruptcy and reorganization.
Since Brilliance Group has constituted a debt default amount of 6.5 billion yuan, the total amount of overdue interest is 144 million yuan. Brilliance was unable to repay due to tight funds.
On November 20, 2020, the Shenyang Intermediate People's Court ruled to accept the creditor's application for reorganization of Brilliance Auto Group, marking that Brilliance Group has officially entered the bankruptcy reorganization process. The reorganization only involves the self-owned brand sector of the group's headquarters, and does not involve the group's listed companies and joint ventures with BMW and Renault.
Since the second half of last year, problems such as the collapse of bonds, high debt levels, freezing of equity, zero sales, and decline of independent brands have continued to emerge. Brilliance Auto has undoubtedly become a brand that is on the verge of life and death.
"If I caught a cold, I entered the morgue." This is the intuitive feeling of the outside world about Brilliance Automobile's sullenness.
Who knows, such a billion-dollar giant can't pay 1 billion private debts, and the fundamental problem is no longer an overnight disaster. Behind this, the assets of Brilliance Group are not healthy.
According to statistics, in the three years from 2017 to 2019, the total liabilities of Brilliance Automotive Group were 114.256 billion yuan, 119.585 billion yuan and 144.781 billion yuan respectively; and the asset-liability ratios for the three years were 70.84%, 69.93% and 74.11% respectively. .
In the first half of 2020, the total liabilities of Brilliance Group have reached 132.844 billion yuan. After deducting goodwill and intangible assets, the asset-liability ratio is 71.4%. In addition, as of October last year, Brilliance Auto had issued 34 bonds and 14 remaining bonds, with a total outstanding bond balance of 16.2 billion yuan.
In September of that year, Qi Kai, the vice president of Brilliance Automobile Group Holding Co., Ltd., who had just taken office, said in an interview that, in terms of finance, Brilliance Group did encounter the problem of shortage of funds and liquidity, but "Brilliance Group sits on 170 billion assets. , The debt is more than 120 billion, and the debt ratio is about 70%." Therefore, "as a production and operation enterprise, the debt and assets are relatively reasonable, and the debt-to-asset ratio is at the middle level of the industry."
While explaining the rationality of assets and liabilities, while exporting to the market confidence in boosting the sales of its own brands, Qi Kai's presence did not divert everyone's worries about the insolvency of Brilliance Group.
The latest news is that in May 2021, Brilliance Group issued a reorganization progress announcement stating that as of May 19, 2021, the administrator has received a total of 5,986 creditors to declare claims, and the total amount of claims is 53.673 billion yuan, of which the administrator The total amount determined in the preliminary investigation was RMB 39.1 billion.
Over-reliance on BMW's own brand is weak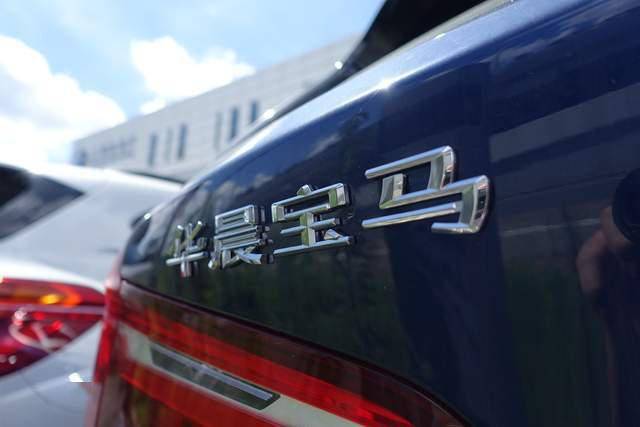 "I know that many people scold me for not engaging in self-owned brands, but in fact, if others are better than you, they are better than you. You have to be brave enough to admit it." Qi Yumin said in an interview with the media in 2017.
The focus on joint ventures, the abandonment of autonomy, the lack of technical input, and the lack of pillar models have left hidden dangers for the decline of Brilliance Auto.
Critics believe that Qi Yumin's "not enterprising" on products and his "ignorant" to the group are the important reasons for the decline of Brilliance.
"The money earned from BMW Brilliance will be returned to Brilliance's independent business." Qi Yumin said, "If you haven't learned technology in 30 years, China should reflect on it. My reflection is that foreign teachers did not teach well and Chinese students did not learn well. ."
So Qi Yumin chose a shortcut: use joint ventures to feed back independence. Qi Yumin intends to use the "big plane" to provide power-technology comes from BMW, and then high technology to support his own brand, in addition to continue to integrate the automotive industry and capital markets, and finally corporate culture and management-internationalization, modernization, and marketization . Two tail wings: one is the engine and the other is diversified, including the capital market.
"Our proposition is a healthy interaction between the financial market and the automobile industry. The reason why I set up a capital company is to develop an independent industry. 100% of the money I financed and the return on investment I earn are invested in the two independent brands of Zhonghua and Jinbei. Development." Qi Yumin said.
It is a pity that things go against people's wishes.
BMW Brilliance almost supported the entire Brilliance Group and continued to provide blood transfusions for Brilliance, while Brilliance's own brands have almost stagnated.
Since 2011, Brilliance China's annual operating income has been maintained at 5-6 billion yuan, but its net profit has ranged from 1.8 billion to 5.3 billion yuan. At the same time, BMW Brilliance provides annual profits of Brilliance China of RMB 1.7-5.5 billion, accounting for 94.9% -119.6%. In the five years from 2015 to 2019, if the profit of BMW Brilliance is excluded, Brilliance Auto has been at a loss, with a cumulative loss of 3.484 billion yuan.
In 2018, the 15th anniversary of BMW Brilliance, BMW acquired 25% of the shares of BMW Brilliance for 3.6 billion euros, with a shareholding ratio of 75%, which caused an uproar in the industry.
Many people worry that when the shareholders of BMW Brilliance complete the equity change, it may be the beginning of the loss of Brilliance China. It is also said that Brilliance Auto is likely to be completely reduced to BMW's foundry.
At that time, Qi Yumin responded to the change in share ratio on TV: "Hong Kong's listed companies are mainly supported by BMW Brilliance. As soon as the share ratio is released, the capital market will react soon, but they only know that Brilliance will leave BMW and it will be over. Since the 75% share ratio is nothing to talk about, then I have to talk about other benefits. I have limited two, one is to ask the joint venture to make the cake bigger and at least double it, otherwise it would be meaningless to liberalize the share ratio. The second is that the shareholders of both parties need to obtain greater economic benefits. Even if Brilliance's equity ratio changes from 50% to 25% in three years, the interest at that time must be greater than the current 50% equity ratio."
On February 3 this year, Brilliance China's stock changed, and even the stock price of the same automobile Jiefang soared. There are rumors that FAW Group will acquire the shares of Brilliance China. The transaction value is about 7.2 billion U.S. dollars (about 46.7 billion yuan) in an attempt to privatize Brilliance. , But soon, Brilliance China responded: "I don't know the source of the information contained in the media report."
At present, this is the biggest good news for Brilliance Group in the process of bankruptcy and reorganization.
This article was originally produced by AI Finance and Economics, an account of "Finance World" Weekly. Please do not reprint it on any channel or platform without permission. Offenders must be investigated.