US$28 million!The last "ship ticket" of the Blue Origin spacecraft was successfully auctioned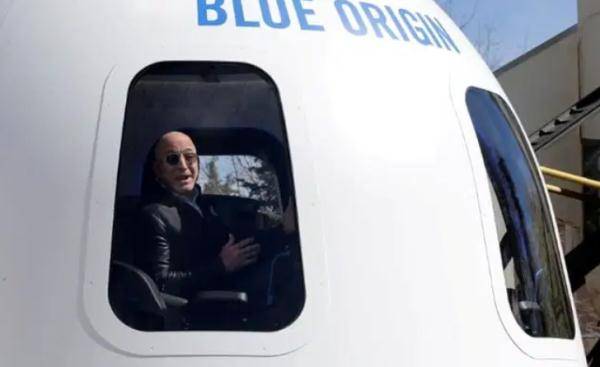 The mysterious buyer bid 179 million yuan in 7 minutes to buy a space quota with Bezos. (Data map)
The manned spacecraft "Blue Origin" (Blue Origin), a space technology company owned by Bezos, the founder of the American e-commerce giant Amazon, will launch next month, and the first flight seat bidding for the spacecraft will end on the 12th. According to US media reports, a "mysterious" buyer bid 28 million U.S. dollars (approximately 179 million yuan) within 7 minutes to buy a space with Bezos. The buyer's identity will be in the next few weeks. Announced within.
According to ABC and CNBC reports, Bezos announced on the 7th that he and his brother Mark will fly to the edge of space on a New Shepard rocket in western Texas on July 20 and return Earth's surface. In addition to Bezos and his brother, and the staff involved in the experiment, participating in the test flight, there is also a seat for sale in the form of public auction. At the auction on the 12th, a "mysterious" buyer successfully qualified for $28 million within 7 minutes. The proceeds from this auction will be donated to the "Blue Origin" charity foundation "Future Club", which aims to fund the development of future young people in the fields of science, technology, engineering and mathematics (STEM).
It is said that the New Shepard rocket can be recycled and reused after launch. It has successfully tested 15 times without carrying personnel. July 20 will be the first manned space flight of "Blue Origin". During the 10-minute space travel, passengers have 4 minutes to stay above the boundary between space and the Earth's atmosphere. After the rocket is lifted off, the space capsule will be separated from the rocket propeller and stay at an altitude of more than 100 kilometers for 4 minutes. During this time, passengers in the capsule will experience weightlessness and can also watch the arc of the earth from space.