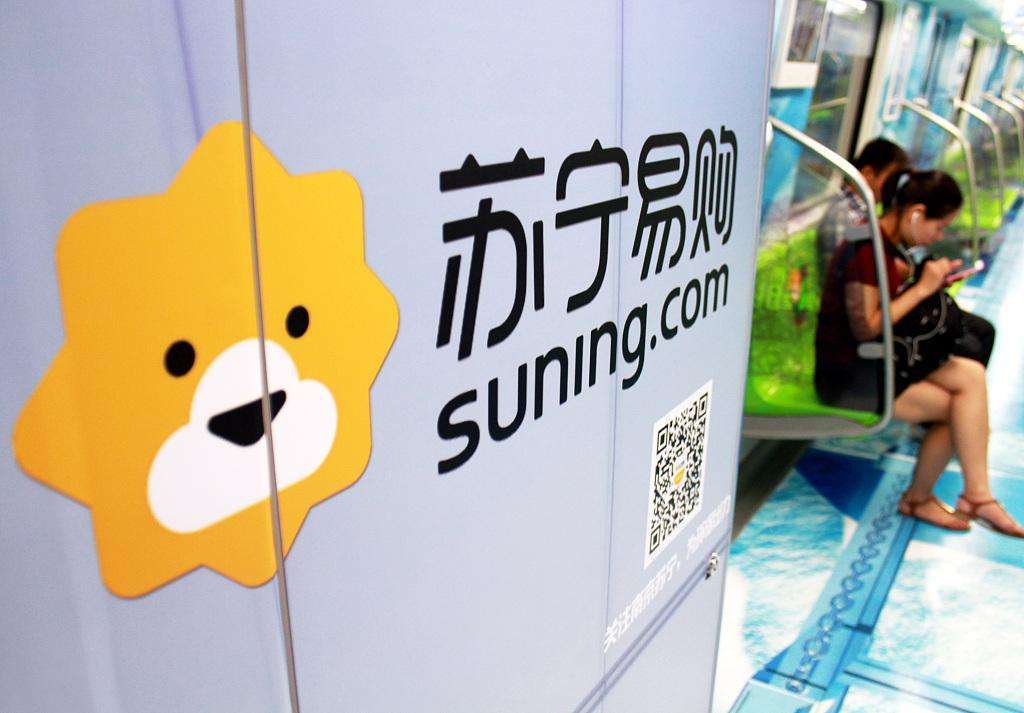 Produced | Sohu Finance
Author | Zhang Ying
On the morning of June 15th, Suning.com issued an announcement stating that Suning Appliances passively reduced its holdings of 10 million shares on June 11, and it is expected that Suning Appliances may reduce its holdings of Suning.com by no more than 384 million shares in the next six months ( (Accounting for 4.12% of Suning Tesco's total equity).
Since June, Suning Appliance has repeatedly reduced its holdings of Suning Tesco's shares.
On June 2, Suning.com disclosed that Suning Appliance intends to transfer 520 million unrestricted shares of Suning.com (accounting for 5.59% of the company's total share capital) held by Suning.com to the new retail fund, with a total transfer price of 3.182 billion yuan.
On June 10, Suning Appliance received a supervisory letter from the Shenzhen Stock Exchange. The regulatory letter pointed out that Suning Appliance reduced its holdings by a total of 19.50 million shares through centralized bidding, accounting for 0.21% of the total share capital of listed companies due to the default clauses of the agreement triggered by some stock pledge repurchase transactions. Suning Appliance did not announce the relevant shareholding reduction plan 15 trading days before the first occurrence of the shareholding reduction event.
In addition, on the morning of the 15th, Suning.com also issued an announcement stating that Zhang Jindong's 540 million shares were judicially frozen by the Second Intermediate People's Court of Beijing, accounting for 5.80% of Suning's total share capital and 27.68% of Zhang Jindong's holdings. .
A week ago, Suning Appliance Group Co., Ltd. added a piece of information about the person to be executed, case number (2021) Jing 02, No. 837, and the execution target was over 3.082 billion yuan. Zhang Jindong, Suning Real Estate Group Co., Ltd., and Suning Appliance Co., Ltd. Executor.
On February 28 this year, Zhang Jindong and his concerted person, Suning Holding Group, etc., planned to transfer 23% of Suning Tesco's shares to Shenzhen International and Kunpeng Capital to introduce state-owned shareholders.
After the completion of the share transfer, the listed company will be in a state of no controlling shareholder and no actual controller.
This year, Suning.com has "continuous crises."
The 2020 annual report previously disclosed by Suning.com showed that Suning.com's 2020 operating income reached 252.296 billion yuan, a year-on-year decrease of 6.29%. In 2020, Suning.com's net profit attributable to shareholders of listed companies was -4.275 billion yuan, a year-on-year decrease of 143.43% from 9.84 billion yuan in 2019. This was also the worst year for Suning.com since its listing.
Sohu Finance also learned that Suning Real Estate and Suning Appliance, which were executed this time, were also involved in a loan lawsuit with the leading real estate company Sunac.
Anhui Sunac Real Estate Co., Ltd. and Suning Real Estate, Suning Appliance, and Xuzhou Suning Real Estate related loan contract disputes will be heard on July 19, and Suning will be the defendant.
According to public reports, Suning Real Estate had previously cooperated with Suning Real Estate to develop real estate projects. During the development process, Suning Real Estate borrowed a sum of funds from Suning Real Estate, and Suning Real Estate failed to repay the arrears on time.
As of press time, Suning.com reported 5.65 yuan per share, down 9.02%.