Recently, the results of the continuous nationwide consumer survey data of the CCTV market research Kantar Consumer Index research project show that from March 26, 2016 to March 26, 2021, Chinese urban households are spending natural herbal toothpastes , Infinitus Phytophyte toothpaste ranks first in sales [注] . On May 20, 2021, the presentation ceremony of the statement will be held in Guangzhou.
[Note]Source: According to the Kantar Consumer Index of CCTV Market Research Co., Ltd., according to the data provided by the research on the purchase of natural herbal toothpaste from March 26, 2016 to March 26, 2021, from March 26, 2016 to March 26, 2021, a representative sample of 40,000 nationwide households. The CCTV market research company's statistical area does not include Inner Mongolia, Xinjiang, Tibet, Qinghai, Ningxia, Hainan, and Hong Kong, Macao and Taiwan regions. Natural herbal toothpaste refers to toothpaste with herbal ingredients such as "Chinese medicine, honeysuckle" on the package or toothpaste with the words "ulcer, blood, inflammation, sterilization, periodontal, etc." on the product package. At the ceremony, Yu Jian, general manager of Kantar Worldpanel Greater China, released the research data results on behalf of Kantar Worldpanel. Mr. Chen Mufan, regional executive director of Kantar Worldpanel, on behalf of Kantar Worldpanel, awarded Infinitus Kantar Consumer Index on-site Research data" statement, Ms. Zhang Ying, vice president of Infinitus (China) Co., Ltd., accepts the statement on behalf of.
Kantar is one of the world's largest observation, information and consulting companies. It is committed to providing professional and accurate market analysis for global companies. It has more than 60 years of experience in helping companies formulate brand strategies and market tactics. Its business covers the world. More than 50 countries. Kantar Worldpanel is one of the services of CCTV Market Research Co., Ltd. (CTR) in China. With its advanced data collection technology and professional data processing methods, it has become a local and multinational fast-moving consumer goods brand and private label manufacturer , Fresh food suppliers, retailers and other recognized "industry currency".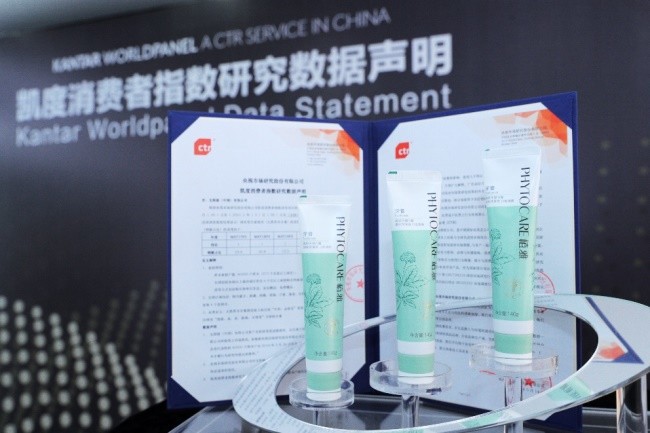 Kantar Consumer Index, based on the regional and city-level population structure released by the National Bureau of Statistics, combined with the current domestic family structure, family income and other dimensions, selected representative 40,000 urban sample households from 20 provinces and 4 municipalities. , Using advanced bar code scanning and collection technology to continuously monitor the purchase behavior of these consumers, projecting the fast-moving consumer goods purchases of 189 million urban households in China. Mr. Yu Jian mentioned that toothpaste is the most important oral care product for consumers in China. As of March 2021, China's toothpaste market has continued to expand in the past year, and the natural herbal market segment has steadily increased. A study on the purchase behavior of natural herbal toothpaste from 40,000 representative households across the country from March 26, 2016 to March 26, 2021, found that Infinitus Phytophyte toothpaste has been in the competition for natural herbal toothpaste within five years Dao's market performance is excellent, with its market share ranking first.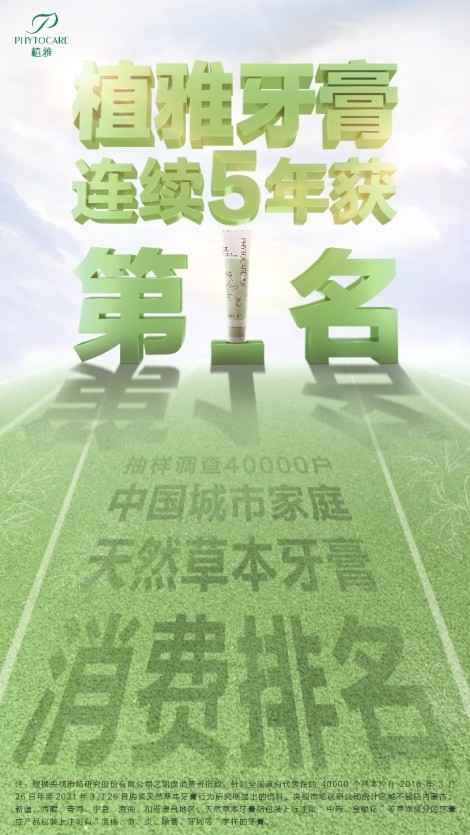 Mr. Chen Mufan said at the award ceremony that the fast-moving consumer goods market has improved after the epidemic, and consumers' recognition of local brands has increased. The continuous high-end phenomenon of fast-moving consumer goods in the past has been interrupted, and consumers tend to have a two-tiered trend of spending on different categories. Consumers now pay more attention to "self" and "health". Based on the above trends, we believe that Infinitus Phytophyte toothpaste has a very good growth opportunity in the current environment. Ms. Zhang Ying said that for brands, the uncertainty caused by the epidemic is a touchstone. Only brands that persist in hard work and innovate to continue to meet consumer needs can they overcome uncertainty and achieve stability. The conclusion that Phytology toothpaste has ranked first in the consumption of natural herbal toothpaste in urban households in China for 5 consecutive years is a testament to Phytology's long-term good reputation.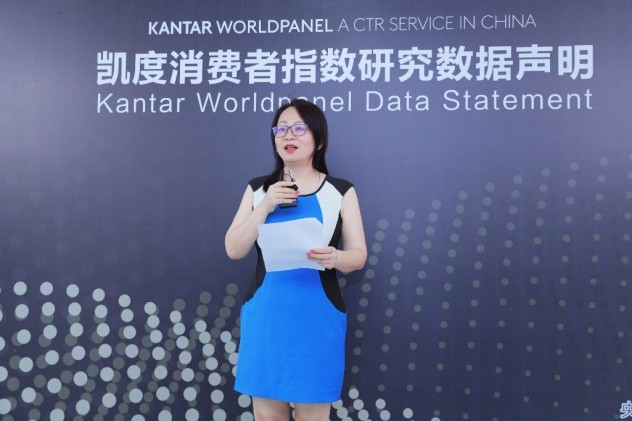 At the awarding ceremony, Ms. Zhang Ying also announced the good news of the new upgrade of the Zhiya brand and two highlights: from washing to maintenance, providing consumers with overall solutions for the three micro-environments of body, hair and oral cavity; appearance; The image is upgraded in an all-round way, and the appearance value is added to ensure that the product is gentle and effective, while making the product packaging and touch more tasteful. Phytophyte toothpaste is one of the star products of Infinitus. It has been selling well for more than 20 years since its launch. From 2017 to 2019, it won the gold medal of the "World Quality Appreciation Conference" for three consecutive years. (CIS)