Song Yao/CCTV News
On June 14, local time, the Russian President's website released Putin's interview with NBC TV in the United States.
When answering questions about Sino-Russian relations, Putin said that the Sino-Russian strategic partnership has reached the highest level in history in recent years, and the two sides have maintained a high degree of trust and cooperation in political, economic, scientific and technological fields.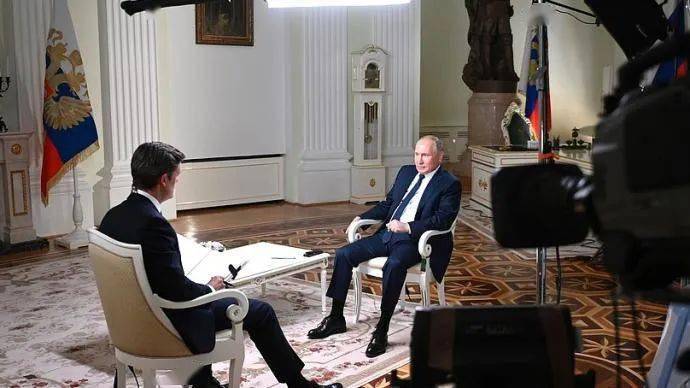 Putin emphasized, "We don't think China is a threat to us. It is a friendly country. It does not declare us an enemy like the United States." China's development is obvious to all. China is a large and powerful country with a population of nearly 1.5 billion. In terms of purchasing power parity, China's economy has surpassed that of the United States. Last year, China was Europe's largest trading partner and the United States ranked second. But China's strength will not worry Russia. One of the reasons is that Russia's defense capabilities are at a very high level, but the most important thing is that the nature and level of Sino-Russian relations determines that Russia will not be wary of China's development.
Putin also pointed out on the Xinjiang issue that he himself had the opportunity to meet with Uyghur representatives during his visit to China. He heard firsthand that the people generally welcome the Chinese government's ethnic policies and affirmed that the Chinese government has done a lot of practical things for people living in Xinjiang in the economic and cultural fields.
Editor Zhou Yuhua of this issue