Text | AI Finance Agency Chen Chang
Edit | You Yong
The head anchor is also facing polarization.
Not long ago, the 31-year-old "Kaishou Brother" Simba made headlines in the media for reproducing amazing words in the live broadcast. He angrily denounced the unfairness of the platform, and revealed that a live broadcast had lost 20 million yuan, and he was squeezed to the point that he "cannot breathe." At this time, it has only been more than two months since his comeback-Simba had been banned for 60 days due to the fake bird's nest incident.
On the other side, 36-year-old Wei Ya also encountered the embarrassment of "selling fakes." Because the "Supreme brand co-branded products" sold in the live broadcast room were accused of copycats, Wei Ya and Qianxun Culture both apologized to consumers on Weibo. Immediately, Qianxun Culture, whose husband is the major shareholder of Wei Ya, was fined 530,000 yuan by the relevant authorities for advertising illegal activities.
But Wei Ya's net worth is still growing. In May 2021, Wei Ya and her husband Dong Haifeng successfully entered the "2021 New Fortune 500 Rich List" with a wealth of 9 billion yuan. This 36-year-old "Taobao First Sister" has reached the height of wealth comparable to Tao Huabi, the founder of the 74-year-old Laoganma.
Even the former anchor brother and sister are inevitably plagued by the chaos of the live broadcast industry, as well as anxiety about traffic and popularity. They were fighting in the traffic dividends of live e-commerce, and they used to show off in their own prosperity, but when the public's attention turned to more and more other Internet celebrities, with the continuous strengthening of supervision and the change of platform rules , Their "top stream" value is also being weakened.
It is increasingly difficult for the top anchors to make money. But they still held the "bargaining chips" and embarked on a different business path.
Simba and Kuaishou drift away Simba, who is not worrying, is causing trouble again for Kuaishou.
At the beginning of June, Simba suddenly lost control during a live broadcast of a mid-year big promotion. He fought against Kuaishou platform. He said that Kuaishou was short of money and crazy. He spent more than 2 billion to buy 86 million fans, and he had to pay for a live broadcast. More than 20 million yuan, and the flow was restricted by Kuaishou… Simba even let all the anchors under his own stand behind him to challenge Kuaishou.
Simba who offended Kuaishou also offended Douyin by the way. He believes that Douyin was the first to sell bird's nests. Douyin used capital to manipulate public opinion, resulting in more than 50 negative hot searches after the bird's nest sale incident.
Provoking two platforms in public at the same time. It is estimated that only Simba can do this kind of thing. "Everyone shouts and beats" has become a norm for him: In April 2020, Simba will live with another fast player. Big V Sanda brothers were banned from each other for three months; in October, he was criticized negatively during an event to protect the fans by scolding security.
But what really got him into trouble was the outbreak of the fake bird's nest incident. In November last year, some consumers questioned that the bird's nest sold in Simba's apprentice live studio was sugar water. Although Simba insisted at the beginning that it was not a fake, Simba issued an apology in front of the real test report, and was subsequently banned from Kuaishou for 60 days and fined 900,000 yuan by the relevant authorities.
The image of Simba's personal IP plummeted. In particular, Xin Xuan, which he created, emphasized that he had mastered a "new supply chain" and said that he would choose "good products with high cost performance" for users. However, at the early stage of the incident, Simba firmly denied that it was selling " Fake bird's nest".
"Kai Shou made Simba, but it also made him a big tail." Li Hao, the founder of Mars Culture & Cass Academy, told AI Finance and Economics. "Simba quickly became a super influencer by Kuaishou, but he did not pursue and The platform's win-win situation, on the contrary, puts too much luck and the platform to support various factors, and understands that for personal efforts, I deserve it."
But Ni Shu, a self-media person, has a different view on this, "the two sides are a cooperative relationship."
The data shows that the Simba family is the top stream of Kuaishou live streaming. In 2019, Kuaishou live broadcast GMV was 40 billion to 45 billion yuan, while the GMV announced by the Simba team reached 13.3 billion yuan, contributing nearly 30%. According to data from the 618's top talent list in 2020, Simba, Chu Ruixue, and Dandan Xiaopenyou in the Simba family dominate the top three, and family members occupy 6 seats in the top 10.
Simba's live broadcast debut also proved his strength. On the night of his return, his unprecedented sales of 2 billion yuan set a new record. In just 7 hours, Simba's social platform fans also exceeded 84 million from 64 million, which is close to a quarter of Kuaishou monthly active users based on data alone (the average daily active life of Kuaishou is 379.2 million in the first quarter of 2021).
Simba was completely immersed in his own honors, which became his arrogant capital in the past. "Kaishou, I hope you keep your eyes brighter. I am interested in most of the categories. I can mobilize the resources of the whole country. Please make good use of my skills and resources…" Last year with Sanda brothers After scolding each other and retiring from the Internet, Simba said so.
Rumor has it that Kuaishou founder and CEO Su Hua threatened to block it permanently at an internal meeting. To some extent, Simba kidnapped Kuaishou. He is subtly affecting users' perceptions of Kuaishou e-commerce. When Kuaishou wants to do brand upgrades, supply chain upgrades and other actions, he will find a lot of resistance. , Because the super influencers on the platform are going in another direction to cultivate the habits and cognition of users.
"If Simba was just an anchor, there would be no difficulty." Uncle Ni said, but the public underestimated the power of Xin Youzhi's rigorous selection. "Simba's wife Chu Ruixue used to be one of the top ten domestic micro merchants, and she has a lot of private domain traffic and WeChat resources."
"It's inevitable to'de-Simba'. No platform wants to be kidnapped by its own anchor." Li Hao believes that if Kuaishou really wants to do it, it must be in an absolute dominant position. "Kaishou is still Kuaishou when he leaves Simba. It's not necessarily Simba if you leave Kuaishou."
In order to solve this headache problem, Kuaishou moves constantly. In July last year, Kuaishou invited Jay Chou to "break the circle", and the highest number of simultaneous online people in a live broadcast reached 6.1 million. This year's Spring Festival, Feigua data shows that Kuaishou will lead the goods list for seven days in 2021. The top five in the list are Grand Master Yu, Li Xuanzhuo (Jiu Xian), Kwai Er Yan Xuan, Wah, and Li Haizhen, without Simba.
At the same time, Kuaishou released a signal to support mid-waist anchors to the outside world. Zhang Yipeng, the person in charge of its e-commerce marketing center, once clearly stated to the media, "I may not be able to sell Simba, Li Jiaqi and Wei Ya with a mid-waist anchor. I will come with 10 anchors. With, the amount will definitely be larger than in the past."
Even if he was not banned, Simba could no longer keep up with the evolution of the live broadcast. While the platform supports more vertical anchors and brand self-broadcasts, no one will want the next "Simba".
The latest "Live E-commerce List" in May showed that a large number of fast-handed anchors represented by He Dongdong, Grand Young Master Yu, and Mr. Chen became the backbone of the May list. As for the Simba team, even Dandan earned 701 million yuan. His results won the first place in the fast hand, but compared to the previous pomp of the Simba team's collective dominance of the list, the results are still slightly "dismal".
The image of Simba is falling all the way, and Kuaishou is gradually completing the cut with Simba.
Wei Ya signs the anchor to be the boss When Simba was in constant trouble, another super anchor, Wei Ya, also fluctuated in the trust of users. But unlike Simba, Xin Xuan emphasizes the creation of a supply chain, highlighting Simba's personal IP and strong personality, but the Wei Ya team has created more for her the role of a "professional woman" rather than a "female internet celebrity" .
"I never felt how popular I was." This is the case with this strong woman who appeared in "Creation Camp 2020", "Crossover Singer", "CCTV Year of the Ox Spring Festival Gala", "Tucao Conference" and other variety shows, as well as CCTV and local satellite TV. Say.
Compared with another head anchor Li Jiaqi, Wei Ya is better at using resources. This year's "618" is a good example. A warm-up for the "Viya Carnival" invited Stefanie Sun, Junjie Lin, Huimei Zhang, etc. The top singer, Wei Ya only introduced the spike products and the "618" pre-sale list between the performances. That night, the Weibo topic #521薇娅欢乐节# had a reading volume of 1.22 billion and a discussion of 1.345 million.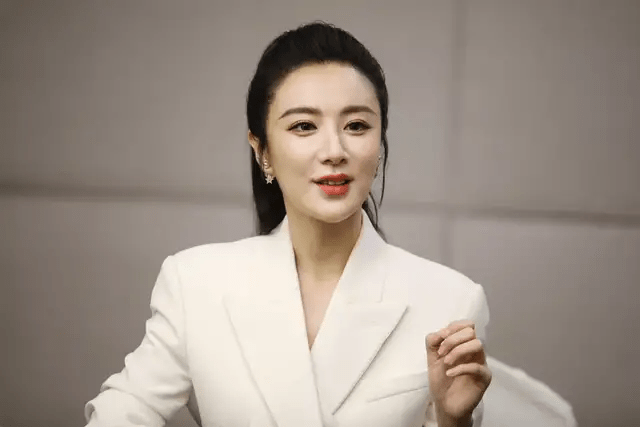 Wei Ya also established a company, Qianxun (Hangzhou) Holding Co., Ltd., and her husband Dong Haifeng serves as the chairman of the board. In addition to the "top brand" Wei Ya under Qianxun Culture, there are celebrity anchors Baibaitu and Teng Yujia, and celebrity anchors Lin Yilun, Li Jing, Haiqing, etc., covering all categories such as beauty, life, clothing, and Taobao fans. Ten million.
Dong Haifeng once revealed that in addition to more than 60 own anchors, Qianxun Culture also incubates anchors and brands, and builds its own supply chain system. At present, Qianxun Culture has quietly established Hangzhou anchor incubation base, Beijing star live broadcast base, Hangzhou super supply chain base, and Guangzhou supply chain base.
"At present, several major MCNs on the market want to do academy training. Qianxun is the first to recruit and train a bunch of anchors, sign them, and then sign the brand after finishing, let his anchor go to store broadcasting." A Qianxun has no worries. The media staff told the AI ​​Finance and Economics Agency. In Dong Haifeng's words, "Qianxun crossed the river by touching the stone Weiya."
After the freedom of wealth, the news that Wei Ya and his wife entered the venture capital circle was also reported. Tianyancha APP shows that on January 28 this year, Qingdao Qianmiao Private Equity Fund Management Co., Ltd. was established with a registered capital of 10 million yuan. Its business scope includes private equity investment fund management and venture capital fund management services.
Wei Ya and his wife are committed to creating a "capital map". But the process of capital expansion will not be smooth sailing. At the end of last year, Guangzhou Vimics Apparel Co., Ltd., where Wei Ya was a shareholder, was included in the list of business abnormalities, which once caused external discussion; Wei Yafang had to respond that this was due to the company's relocation and failed to handle the address in time. Caused by the change procedures.
When Qianxun "crossed the river by touching Wei Ya", Wei Ya herself must also face various questions about quality control audits and false propaganda. When there was a question about the "Supreme co-branded product", Wei Ya first gave the e-commerce platform Xiaoer, and although she apologized to the public, she still did not explain the reason for the choice.
Unlike Wei Ya's series of operations, Li Jiaqi does not have such big ambitions in business. He focuses more on the mining of personal IP. Even if he becomes a partner of his institution, it is not intentional. "Because Li Jiaqi can't copy, our company can't make another Li Jiaqi, so I became one of the company's bosses." Li Jiaqi once revealed in a live broadcast.
Simba has also continued to expand his business territory. He established "Xinxuan Investment" with a 95% shareholding ratio. But because of the collapse of his personal image, the companies associated with him are often implicated. For example, the starting shares of a listed company invested by Xin Xuan, because of the Simba "road closure" incident, the company's stock price fell to the limit for two consecutive trading days, and the market value evaporated by nearly 1 billion yuan.
Take the goods and the anchor also eat youth rice Li Jiaqi once laughed at himself in an event: "Even if he speaks again, there will be a day when his voice is muted, and even if he is on fire now, there will be a day when he disappears." He has a clear understanding of his industry. An iron platform, streamlined internet celebrities, and anchors are also a career that eats youthful meals.
In fact, the role played by the Internet celebrity economy in the live broadcast industry is also experiencing more contradictions. For example, anchors want to channel traffic to their own personal IP traffic pools through the platform, but for brands, they are increasingly not sure whether consumers place orders for people or for goods? The concessions offered by the brand owners to the real money and silver of the products have also become the credit for the anchor to win for the fans.
According to the data of the Wei Hotspot Big Data Research Institute, in the first quarter of 2021, in the total GMV list of live e-commerce anchors, Wei Ya personally contributed 7.15 billion yuan, Li Jiaqi contributed 4.5 billion yuan, Simba contributed 2.15 billion yuan, and the total GMV of three people Up to 13.8 billion yuan.
The head effect is significant, but data fraud and chaos emerge endlessly. Some media have reported that it only costs about 899 yuan to make a video with a million views in Kuaishou. In other words, the millions of popular anchors you see may have been bought.
Since the National Day last year, the supervision of live delivery of goods began to become stricter. In May of this year, the "strictest in industry history" laws and regulations were implemented, and all types of entities "before and behind the stage" and "online and offline" elements of live webcast marketing were all included in the scope of supervision.
At the same time, the cargo anchors are also facing the reality of reshaping the pattern and increasing competition in the industry. From 2017 to 2019, the market size of live broadcast e-commerce in my country increased more than 20 times from 19 billion yuan to 433.8 billion yuan, and the penetration rate of live broadcast e-commerce increased from 0.3% to 4.1%. However, after the outbreak of the new crown epidemic, consumers watched live broadcasts to buy things. Enthusiasm began to fade.
"Being a live broadcast celebrity is not a long-term solution. Transformation is a matter of time. People only see the successful Via, but they don't see the tens of thousands of Vias who have not rushed out and fell. There are so many amateur internet celebrities. The cycle is only one week or even several days." An MCN operator told AI Finance and Economics.
This article was originally produced by AI Finance and Economics, an account of "Finance World" Weekly. Please do not reprint it on any channel or platform without permission. Offenders must be investigated.