Milan-the vast sea brings colorful fun to women's feet. This time, the GIUSEPPE ZANOTTI ICONS series once again launched the third exclusive series-"CORALLI". This series tells a vivid summer story with two exquisite shoe shapes.
Inspired by two classic styles-SPIPIOTT sandals (2004) and CORALLI tapered high heels (2005), CORALLI is the brand's carefully crafted and intricately decorated shoes, a contemporary interpretation of the classic immortality, playful and delicate. On the other hand, the return of summer, women once again radiate charm!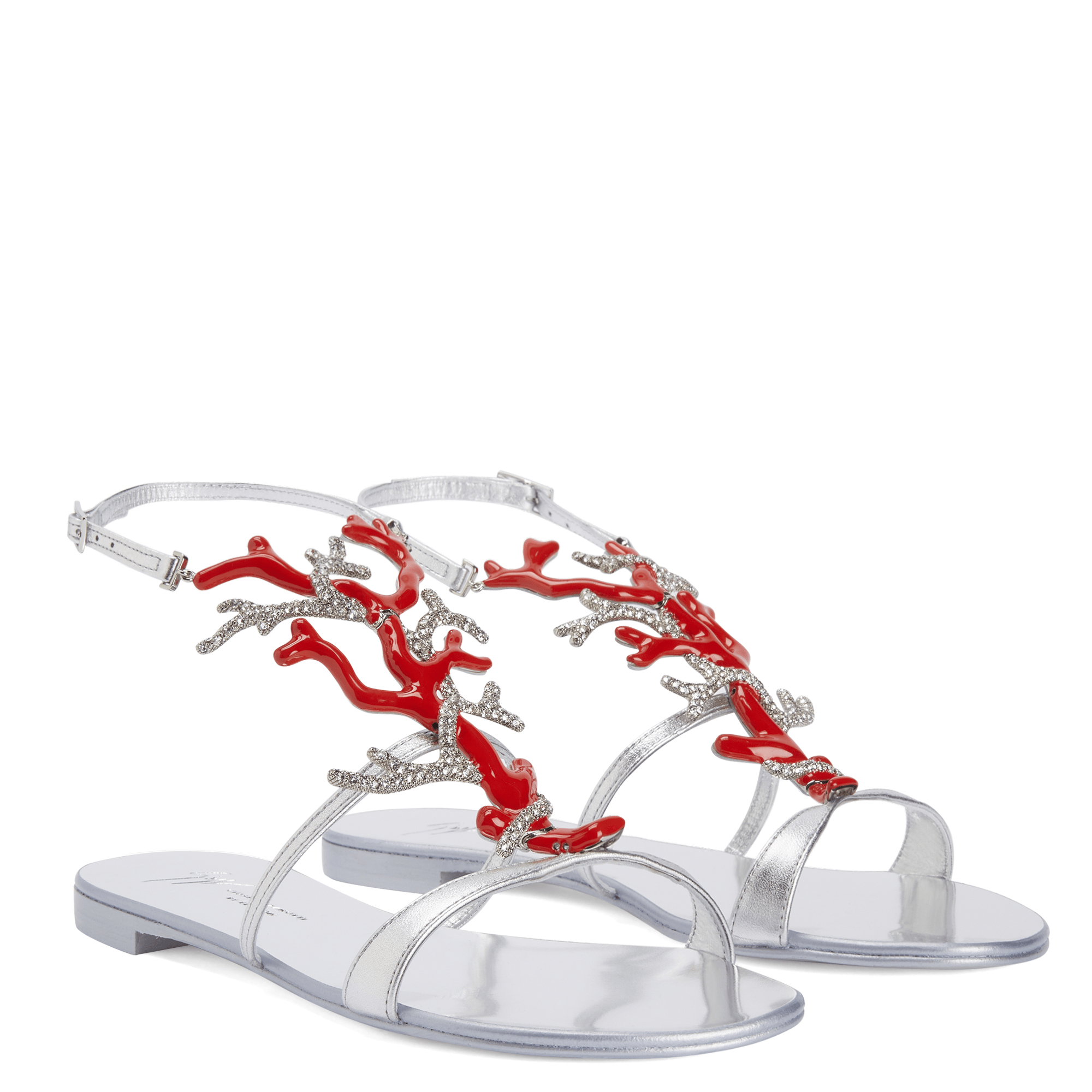 The first model in the series is made of smooth golden leather, with a cheerful, colorful fish-shaped decoration embellished with crystals in the middle of the shoe. The second is a pair of silver leather sandals (with high heels and flat soles to choose from). The crystal coral decoration on the upper is as gorgeous as a sculpture, blending the iconic bold colors of coral.
Giuseppe Zanotti said: "The blue sea is sparkling in the sun. The tropical colors and the optimism of nature are brought to life by these two dreamy shoes. These sandals not only embody all the design styles I love — Charm, color, optimism, and gorgeous decoration are closely related to summer, especially for many girls who are ready to go in summer and become the protagonists of summer. They represent the hope and optimism that we have always shared with you." To celebrate the series The launch of the brand once again collaborated with artist Laetitia Ky. Ky is known for his complex, ironic, and often thought-provoking hair sculptures. In this collaboration, she also created new works inspired by ocean jewellery.
"When you wear these shoes, self-confidence will continue to emerge. The rendering of colors, imagination, craftsmanship-these are all combined in a pair of super fashionable shoes."