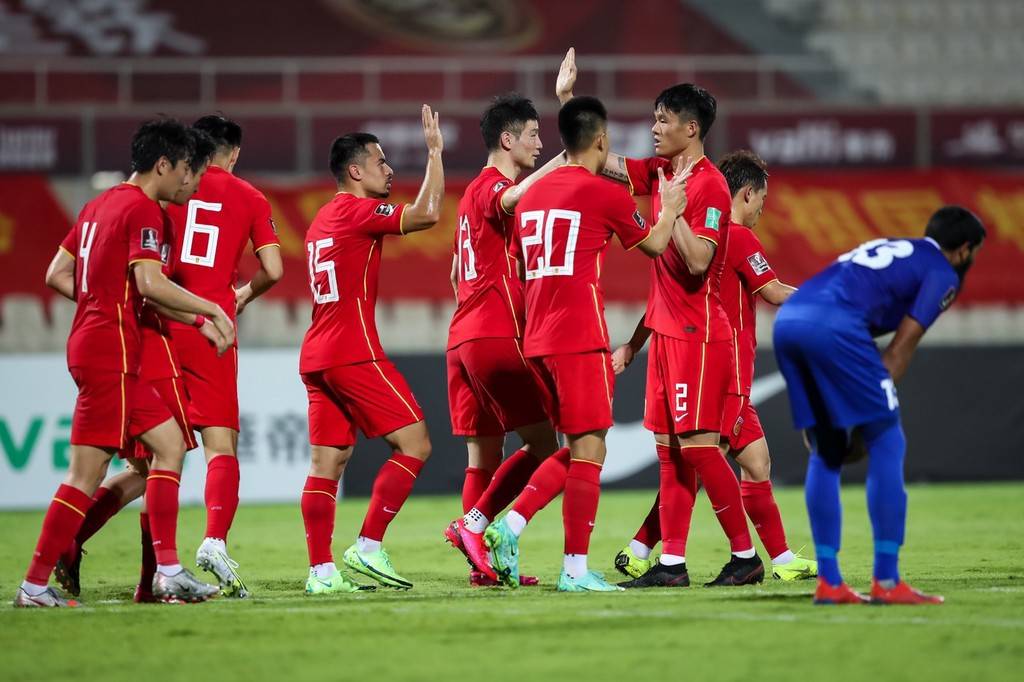 At two o'clock in the morning Beijing time on the 16th, the Chinese team will usher in the Syrian team, the last opponent of the World Preliminary Group Stage at the Sharjah Stadium in the UAE. The Syrian team has already qualified ahead of schedule, and the Chinese team will also be locked in the group as long as they get one more point. Qualifying places. However, the national football team did not focus on how to qualify for this game. In the view of head coach Li Tie, it is the most important thing to play the game and show the team's own technical and tactical capabilities. As for the "arithmetic problems" As a result, it is not an issue that the coaching staff needs to consider.
The current qualifying situation is more favorable to the national football team. As long as the national football team draws with Syria, it can be guaranteed to qualify. Even if it loses the game, as long as the other opponents in the group cannot win, the national football team may still qualify. Moreover, because the Chinese team's game does not start until two in the morning, and the major rivals of Iran, Jordan and the UAE will start ahead of schedule, it is very likely that there will be a situation when the national football game has been automatically blocked before the kick-off. "Guide" entered the top 12 competition.
Even if Jordan, the UAE and Iran all win by then, the Chinese team is fully capable of defeating Syria as long as they play normally. At present, this Syrian team lacks core players such as Soma, Khribin, Saleh, and Osman. The main striker Mardigian and defensive midfielder Mamur may also be absent due to injury. The main right back Jevayed also suffered before the game. Sudden injury, coupled with the conflict between the head coach Marur and the Syrian Football Association, want to leave and stay, facing such a Syrian national team, there is no reason for the strong national football team to not win the opponent.
In fact, it is understood that the attitude within the National Football Team is also very determined, that is, to go all out to defeat the opponent and solve the idea of ​​eliminating peace. Affected by the epidemic, it has been difficult for the national football team to find a strong opponent for more than a year. The match with Syria is also a rare opportunity for the national football team to measure its own strength. Winning Syria will be of great benefit to the confidence of the national football team and playing well in the subsequent top 12 matches. (Sohu Sports Pei Li)