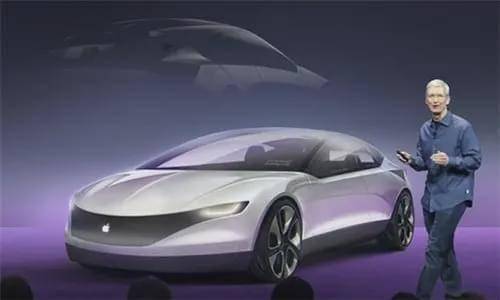 Article丨Online Travel, Author丨Wang Yi, Editor丨Li Xin Article丨Online Travel, Author丨Wang Yi, Editor丨Li Xin Apple has begun to negotiate a new car partner. June 8, According to Reuters, Apple is in preliminary discussions with CATL and BYD on battery supply for electric vehicle projects. Apple, CATL and BYD did not comment on the Reuters report. As we all know, power batteries are the "heart" of new energy vehicles, accounting for nearly 40% of the total vehicle cost. Earlier, Reuters pointed out in a report that Apple prefers lower-cost lithium iron phosphate batteries because they use lithium rather than the more expensive nickel and cobalt. After looking for a circle of Japanese and Korean manufacturers, Apple chose to negotiate with BYD and CATL, or perhaps it was related to the lithium iron phosphate battery technology of these two giants.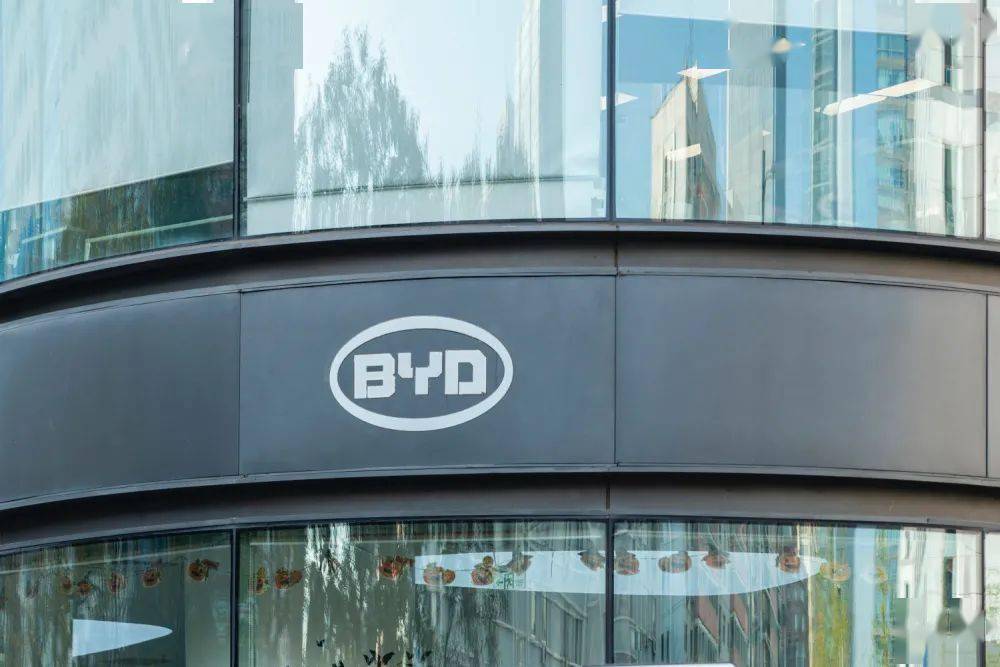 Prior to this, Apple was reported to have negotiated cooperation with traditional car companies such as Hyundai and Nissan, but they all broke up in the end. Although as early as 2015, Apple started the Titan Project and wanted to build a complete car, but this plan has been shelved for many times, and there has been no movement of Apple cars to this day. In the absence of top car companies willing to cooperate, will Apple take the second place and choose to cooperate with Foxconn, Magna and other foundry companies that have been "scandalized" before?
Between shelving and restarting, rumors and facts, Apple, with its brand and technology, is still looking for long-term cooperation and suitable foundry partners.
At present, for Apple, only the car is built before it is eligible to stand on the poker table.
Traditional car companies do not want to be Apple's "Foxconn"
If Apple has enough experience in the mobile phone industry, then in the automotive field, Apple is just a fledgling "primary school student".
For this reason, since the beginning of this year, Apple has been casting a net for "Foxconn", which builds its own cars.
At the beginning, Apple was reported to be negotiating with Hyundai Motor, which directly boosted Hyundai's share price, which rose by 20% that day.
It can be seen that becoming an Apple foundry is indeed a story that is favored by capital, but Hyundai Motor does not care about this stock price fluctuation, and the negotiation between the two parties ended in failure.

Hyundai Motor, picture source Hyundai Motor's official website
In addition, according to "China Business News" report, Apple is not only negotiating with Hyundai, but initially also found companies such as Mercedes-Benz and Daimler. There are also rumors that Nissan is also within the scope of Apple's OEM negotiations.
Such rumors are not groundless, and both sides are largely taking what they need. Hyundai-Kia and Nissan, as traditional car companies, are facing declining sales and overcapacity. They are seeking to utilize some of the vacant production capacity through OEMs. For Apple, it also needs a partner with a complete supply chain in North America and the world to help it produce for the local market.
However, Apple has yet to find a suitable OEM car company. According to Japan's Nikkei Shimbun, Apple has negotiated with at least six automakers in order to build a car, but these automakers, without exception, have rejected Apple's olive branch.
It is worth noting that according to foreign media reports, when Apple's "Project Titan" ran aground in 2016, part of the reason was because Apple had closed doors with giants such as BMW, Daimler, Toyota, and Volkswagen.
Compared with overcapacity, most traditional car companies are more worried about cultivating a strong competitor.
In the era of the dominance of fuel vehicles, traditional cars have an absolute advantage. But an indisputable fact that lies ahead is that in the era of new energy vehicles, the market has given ultra-high expectations and valuations for new energy vehicles. As the "big brother of electric cars" Tesla, a total of 500,000 vehicles were sold in 2020, only 1/20 of Toyota's sales in the same period, and the market value is several times that of Toyota.
After seeing the obvious changes in the market, traditional car companies are also trying to keep up with the pace of new energy vehicles. Last month, Hyundai Motor announced that it is accelerating the deployment of electric vehicles, with the ultimate goal of achieving a complete electrification transformation by 2040. In the same month, at the Shanghai Auto Show, Honda plans to launch 10 Honda brand pure electric vehicles in China within five years. Toyota has released a new pure electric exclusive series "TOYOTA bZ", which is expected to achieve global sales by mid-2022.
This means that traditional car companies have begun to fully turn to electrification. If they are OEMs for Apple at this time, it is equivalent to working for their competitors.
Five years later, the problems facing Apple's car manufacturing have not changed. On the contrary, it seems to have become more difficult.
Cars are different from mobile phones. The higher threshold means that there will not be too many companies that can meet Apple's high standards and have the ability to be included in the "fruit chain" in the future.
Obviously, the wealthy Apple did not realize that strict control of the supply chain would become the biggest stumbling block in the car-building plan. For traditional car companies, they want to be Apple's partners, not foundries.
Although foundry is ubiquitous in the car industry, the OEM model (original equipment manufacturer model) has not been able to take the stage. Traditional car companies that already have many products and technologies do not want to work for Apple.
What's more, in Apple's supply chain system, it occupies most of the profits, and suppliers can only obtain a small portion of the profits. Under this circumstance, why do traditional car companies need to do the drudgery that is thankless and can not make much money.
At the same time, if the logic of Apple's iPhone production is the same, once the supplier is determined, Apple will let the supplier rebuild a production line that meets Apple's requirements. For suppliers, once they are included in Apple's supply chain, they can only serve Apple. At the same time, Apple's control of suppliers is also notoriously strict in the industry.
In a sense, being included in the "fruit chain" is a supplier's gambling contract, and the referee is an apple that can be "determined for life".
In March of this year, Ou Feiguang, a manufacturer of camera modules for Apple, was kicked out of the supply chain team by Apple, resulting in an asset impairment loss of approximately 2.5 billion yuan. Coincidentally, the manufacturer that was asked to produce sapphire screens for the iPhone was extremely advanced. Apple temporarily worried about the fragility of the sapphire screens and adopted glass screens. The stock price has doubled to nearly 90%.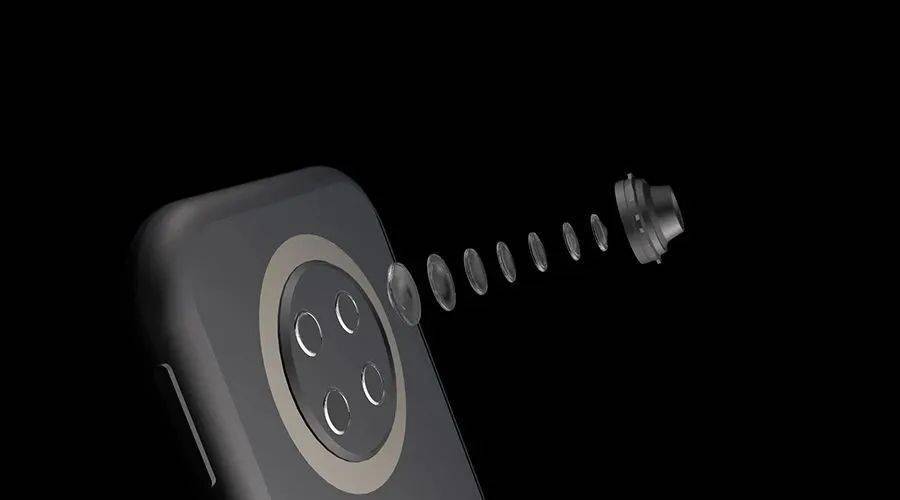 OFILM lens, picture source OFILM's official website
Due to various factors, traditional car companies are unwilling to be Apple's "Foxconn", which also makes it difficult for Apple to find OEMs.
Plans to build cars for many years, Apple cars are still PPT
In fact, Apple has not stopped making cars. In 2008, Jobs had planned to develop its own car brand iCar.
Seven years ago, Apple launched the "Project Titan" with a high profile. It can be said that, to a certain extent, "Project Titan" is the "last wish" of Apple's soul Steve Jobs.
When the Titan Project was established, it was once considered a plan to subvert the automotive industry because it aimed at the most advanced driverless technology at the time. At the same time, in appearance, Apple cars pursue the ultimate sense of design, the same as the original design of Mac and iPhone.
The Titan Project was originally intended to build a complete vehicle. For this plan, Apple hired Doug Field, an engineer at Tesla at the time, and also recruited outstanding engineers from Ford, Chrysler, Tesla and other companies, and hired companies such as Tesla, Google, and Mercedes-Benz with high salaries. Of engineers to form the automotive R&D team.
In its heyday, the entire "Project Titan" had a team of nearly 1,000 people. However, the complexity of the automotive supply chain far exceeds that of mobile phones, and the autonomous driving technology at that time was not mature enough, and there were also great internal differences.
This plan, which was intended to compete with Tesla, was announced in 2016 and shelved in less than a year after experiencing a wave of employee turnover. Apple's car manufacturing direction has also been adjusted from manufacturing complete vehicles to developing autonomous driving. system.
In fact, "Project Titan" has always been as mysterious as a code name. It was not until March 2019 that Apple publicly confirmed the existence of the "Project Titan" for the first time. But the good times did not last long. A month later, Apple confirmed that it would lay off more than 200 employees from its self-driving car team.
After experiencing "ones and threes", Apple is still not reconciled to give up vehicle manufacturing.
In December last year, Reuters revealed that Apple is planning to produce a passenger car that may be equipped with breakthrough battery technology in 2024, which once again aroused the industry's attention and expectations for the technology giant's cross-border car building.
At the same time, in January this year, Apple restarted the "Project Titan." This means that Apple's car building plan has made new progress, and at the same time this is regarded by the outside as an important force for Apple's car building. This time, Apple returned to its original intention-vehicle manufacturing.
Today is different. With the changes in the market environment, new energy vehicle-related technologies have matured, and autonomous driving technologies have also made major breakthroughs. At this time, building new energy vehicles has become a consensus project for global companies. Both traditional car companies and Internet companies are trying to get a share in the field of new energy vehicles.
At the same time, another problem facing Apple is that since this year, Apple's self-driving team has continuously had a brain drain, and most of them are team executives.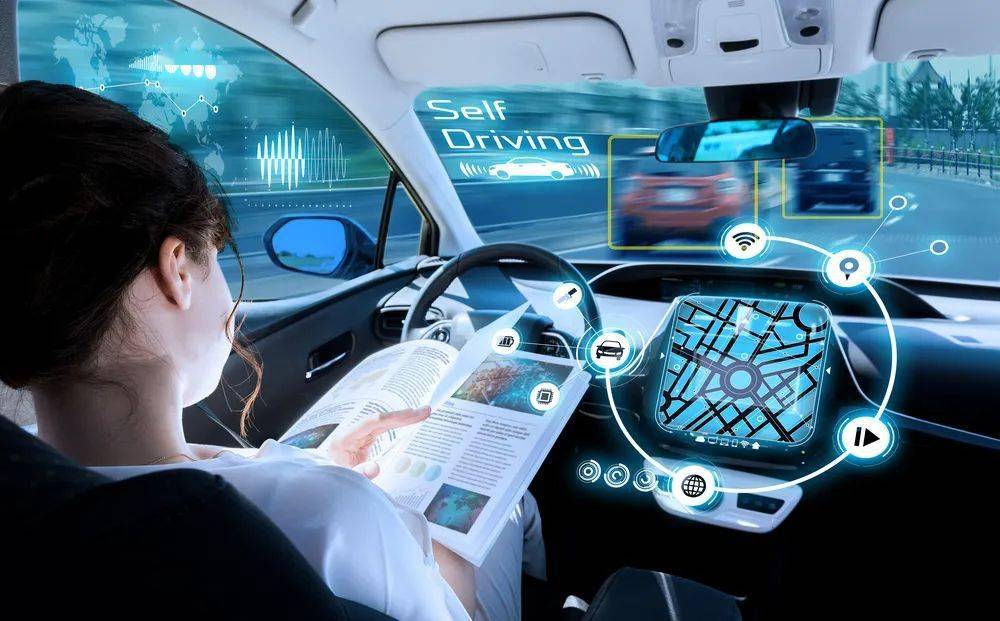 In February, Benjamin Lyon, a veteran member of Apple's autonomous driving, officially left. It is reported that Benjamin Lyon is one of the founders of Apple's self-driving car project and served as the senior director of Apple's self-driving hardware.
During the 21 years of working at Apple, he has been engaged in the research and development of Touch ID, the fingerprint recognition technology of the iPhone, and has since joined the Apple self-driving car team. In the same month, Jaime Waydo, who is in charge of the safety and supervision team of self-driving cars, left Apple, and this engineer was praised by Apple CEO Cook as the "mother of all artificial intelligence projects."
After missing two "generals". The changes at the top level continue. Recently, according to foreign media reports, after Apple announced its cooperation with the OEMs, three executives have left within a few months.
Externally, Apple has not yet received the support of top car companies; internally, high-level turmoil will cast another shadow for its car manufacturing. Whether Apple will be launched in 2024 is still unknown. But what is certain is that when other companies are running at high speed, if Apple puts aside its car-building plan again, it will be difficult to obtain a ticket in the field of smart cars in the future.
Apple builds cars, will it take second place?
Today, Apple, which is already obviously "slowly making cars", has yet to find a suitable OEM car company. Under this circumstance, will Apple take the second place and choose companies that it "didn't see" before?
Like well-known traditional car companies, professional contract manufacturers have repeatedly reported "scandals" about making cars with Apple. Among them, Foxconn and Magna have both been exposed before and may reach an foundry cooperation with Apple.
Foxconn and Apple want to build a car in the same logic, it has seen the ceiling of the mobile phone market. As the new smart terminal growth point, Foxconn tries to embrace Apple's thighs again. Earlier, Foxconn Chairman Liu Yangwei once said, "Foxconn will enter the field of electric vehicles, and the goal is to seize 10% of the electric vehicle market in 5 years."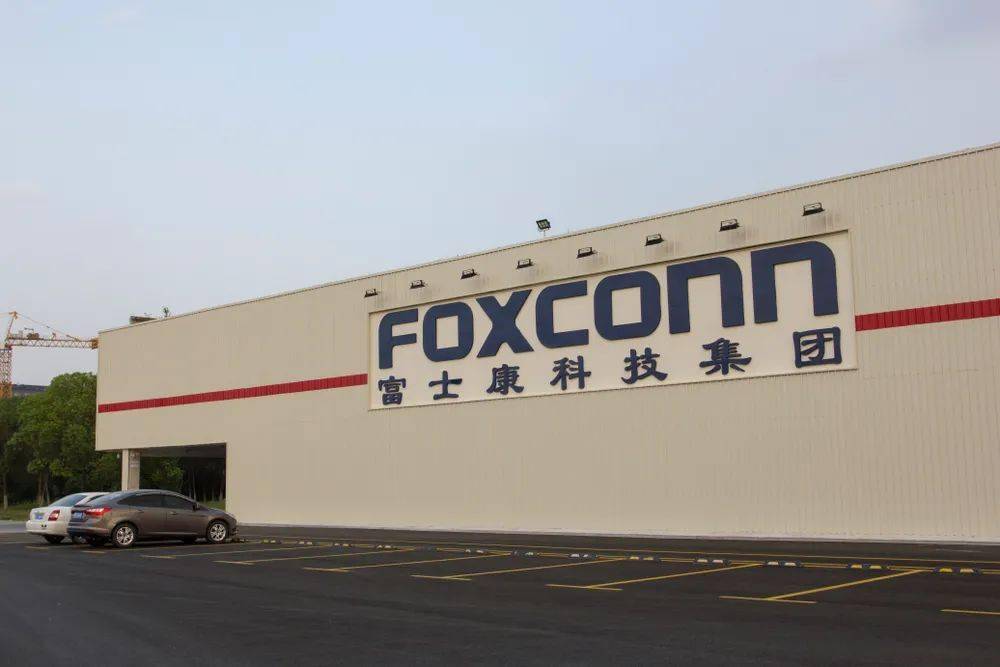 Foxconn is not without accumulation in the automotive field.
In 2010, Foxconn became the main supplier of Tesla's central control touch screen, connectors and lithium batteries; in 2013, it became a supplier of Mercedes-Benz, BMW and other brands, responsible for in-vehicle entertainment equipment, automotive electronic equipment, etc.; in 2017, Foxconn successively Invested in Didi, Xiaopeng Motors and Ningde Times, a leading power battery company.
Interestingly, after the breakdown of Apple's negotiations with Hyundai, Foxconn began to make efforts to enter the automobile manufacturing industry. In January of this year, Foxconn also signed a manufacturing agreement with Byton Motors. The goal is to start mass production of M-Byte models in the first quarter of 2022, and plans to invest US$200 million in Byton Motors.
Eleven days later, Foxconn and Geely established a joint venture to provide third-party automobile production services and provide consulting services related to electric vehicles. Recently, according to a report by the Financial Associated Press, Foxconn will assist Geely in the production of its foundry chips. It is worth mentioning that Foxconn and Geely's cooperation is not to build a brand together, but to focus on foundry. Therefore, speculation about whether to manufacture for Baidu, Byton, or Apple is aroused by the outside world.
You know, for Apple, Foxconn is its partner for more than ten years, with a production network of more than 1 million employees and more than ten years of mobile phone foundry experience. But on the other hand, although Foxconn has reached cooperation with different car companies, it still lacks experience in the field of automotive foundry.
If you throw away car companies and Foxconn, Apple is looking for top-tier car companies as OEMs are not working. Finding professional car OEMs may be Apple's only option to continue to complete the "Titan" plan.
From the perspective of the professionalism of OEM automobiles, Magna, the world's third-largest automotive supplier, has been making complete vehicle models and OEM production for car companies, and has cooperated with BMW and Jaguar Land Rover. High degree of professionalism. Moreover, Magna was the first target of the Apple Titan Project, but when Apple decided to limit the goal to "software only" development, the cooperation between the two parties was also shelved.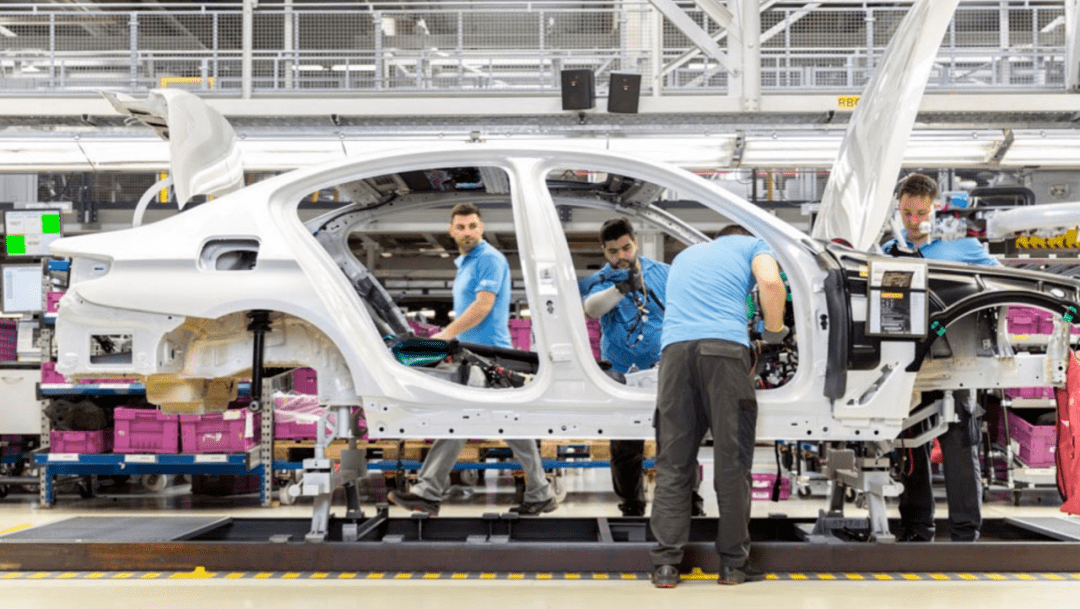 Magna OEM vehicle manufacturing, picture source Magna official website
Obviously, Magna, who has served multiple brands, does not want to miss the "money cow" of Apple. In fact, in order to meet the requirements of Apple's foundry, Magna has taken many positive measures. On the one hand, the company established a joint venture with LG to produce powertrain systems for electric vehicles; on the other hand, Magna has expanded its production capacity in China by focusing on manufacturing zero-emission vehicles.
I have to admit that foundries like Foxconn and Magna have all taken aim at the sexy enough story of Apple making cars. After all, for a company as large as Apple, orders for making cars will surely make them a lot of money. In addition, they may also become the world's top car foundry if they catch the ride of Apple's car.
To a large extent, if 2025 to 2030 are regarded as five years of real mutations in the global electric vehicle industry, then there is not much time left for Apple. Therefore, Apple may also choose small car companies and professional OEMs to do OEMs.
After all, everything has to be built first.
For more exciting content, follow Titanium Media WeChat ID (ID: taimeiti), or download Titanium Media App