Regarding Jing Boran's skill in dressing, Sister SO thinks it's quite brilliant. In her performance, she is very spiritual. Jing Bao has won a large number of fans who love fashion. The sunny and handsome appearance is even more capable. Control a variety of styles-even if it is the white vest of the same style as Li Ronghao, he can play with his own figure and match.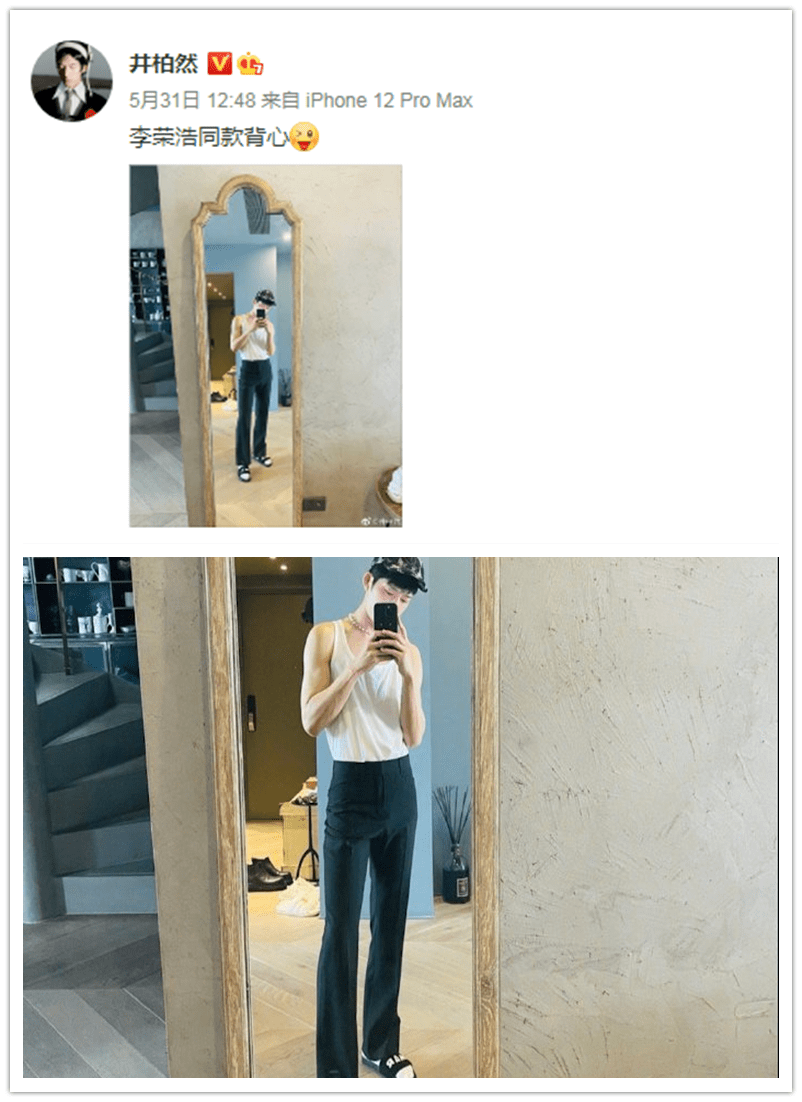 On social networks, Jing Boran often exposes his interactions with his friends, and there are not a few moments when he goes shopping together and partying together. Such a close relationship is really enviable, so when he gets along with his friends, will he be afraid? What about hitting shirts with friends? And in the dressing, what are the dressing rules he has been following? This time, Sohu Fashion interviewed Jing Boran, and let "the noble son" tell us about his experience of wearing the Heart Sutra and supporting the film restoration career with the watch brand Jaeger-LeCoultre.
Sohu Fashion: Do you often go shopping with friends to pick and buy clothes? Do you mind if you run into shirt and watch collisions with them?
Jing Boran: There have been cases of buying clothes together, but not many. I don't mind hitting a shirt with my friends, and I will even enjoy it. I can wear the same clothes or the same shoes as my good friends. Because there have been times when we hit shirts like this. Brother Hao (Li Ronghao) and I have many shoes of the same style. However, it should not be possible to hit the watch, because everyone has their own brand endorsement (laugh).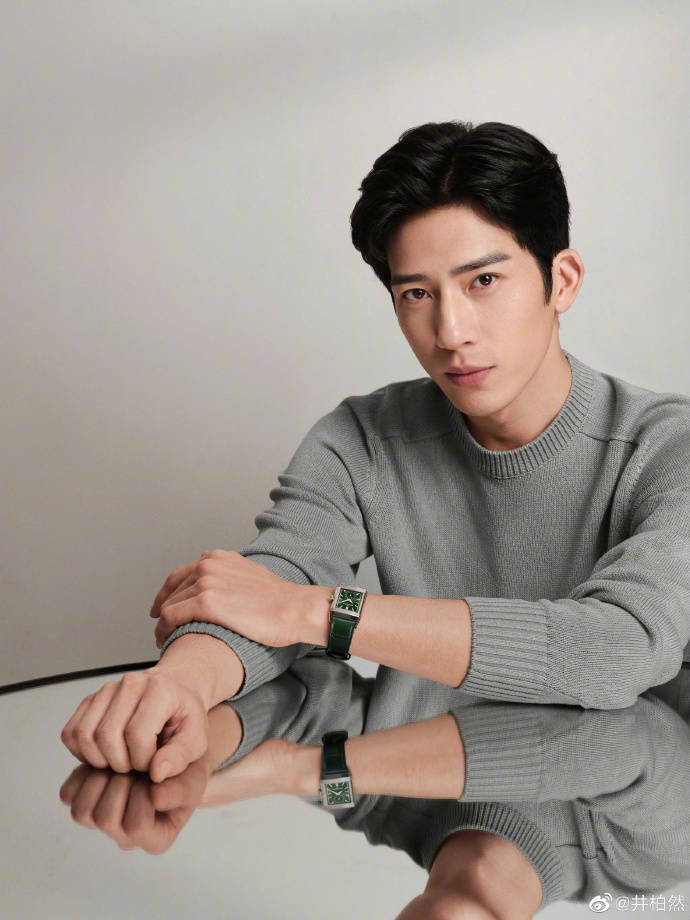 Sohu Fashion: What is an indispensable tool for your daily collocation? Is the usual dressing match based on your own feelings, or what "strategies" will you learn from and refer to?
Jing Boran: It should be a white T-shirt, especially in summer, white T is the best fashion partner. The reason why I chose white T is because I don't want to match it in many cases. A white T can be paired with jeans or trousers, and a pair of sunglasses will be very stylish.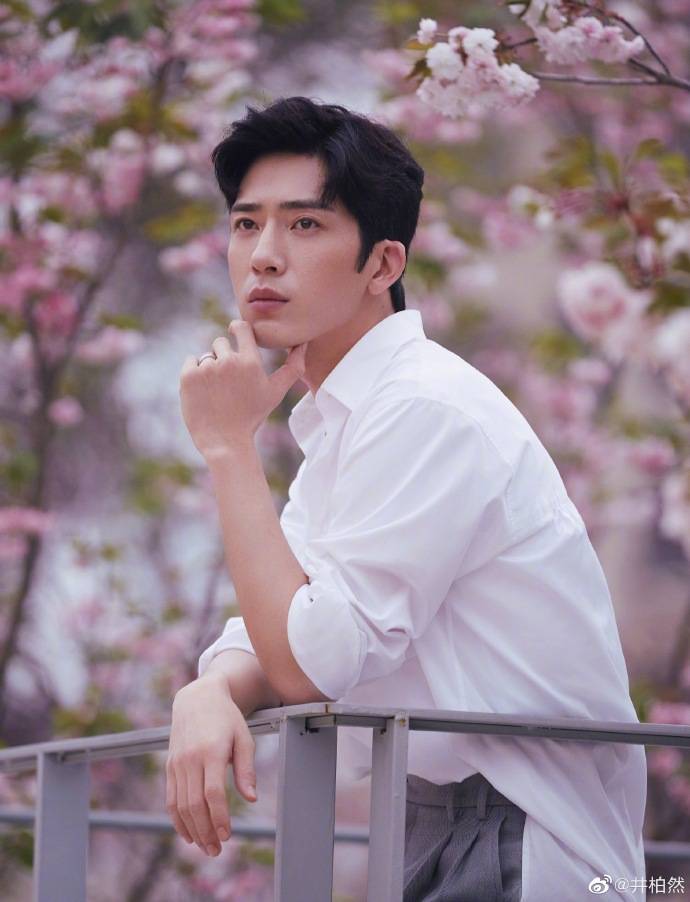 If you match clothes, you will still pay attention to some clothes from each season and each brand every year, because in fact, you know your style best. What you wear has actually become a very natural style and a channel.
More often it depends on your mood. For example, if you are in a good mood today, just squeeze a little bit. If you feel lazy, use the simplest method. Especially for boys, I think it's okay.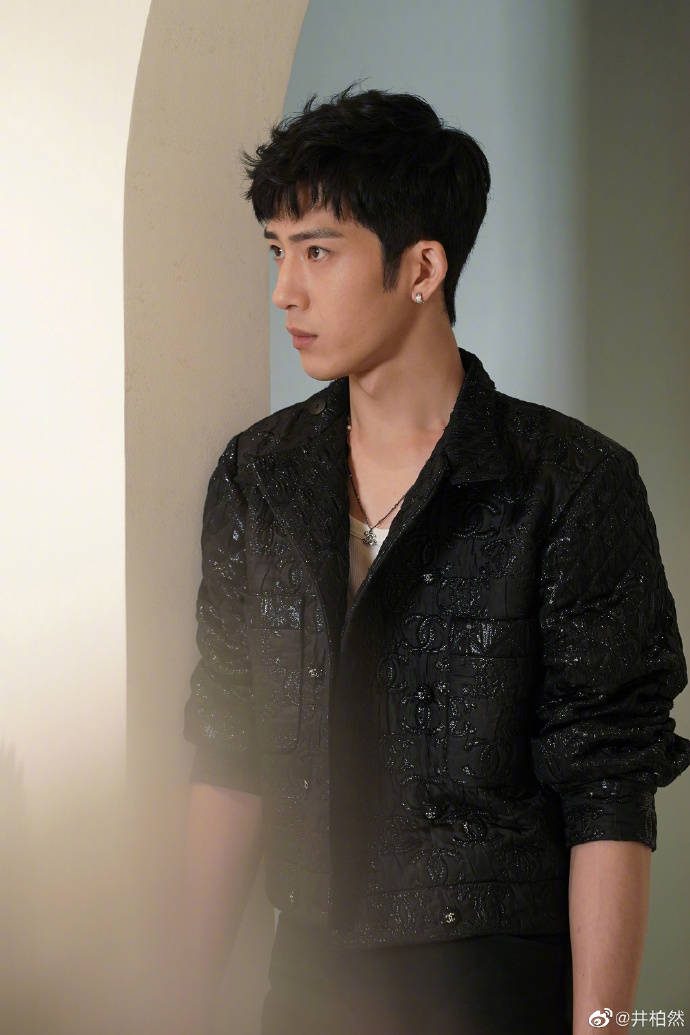 Sohu Fashion: Jaeger-LeCoultre's support for the restoration of classic films has been going on for many years. What do you think of this charity action?
Jing Boran: As a filmmaker, Jaeger-LeCoultre repairing old movies must be very happy. This is also a very important part of the Jaeger-LeCoultre brand to me. Because it is true that Jaeger-LeCoultre is constantly repairing it every year, and every year's film festival dinner will also update some news about repairing movies, and I will learn a lot, and I can also understand many old movies that I have not paid attention to before.
In fact, old movies are also very important when it comes to speaking. For example, when I am my current age, I will talk to some children about previous movies. I found that many old movies have not been watched. For example, I once asked a little sister born after 00 had seen the Titanic? She said she hadn't watched it, but I think a movie like this is actually very worth seeing. Especially old movies are very important to us, because in your field of work, it is difficult for you to defend the future without experiencing some beautiful words, so I think this kind of restoration is a very important part.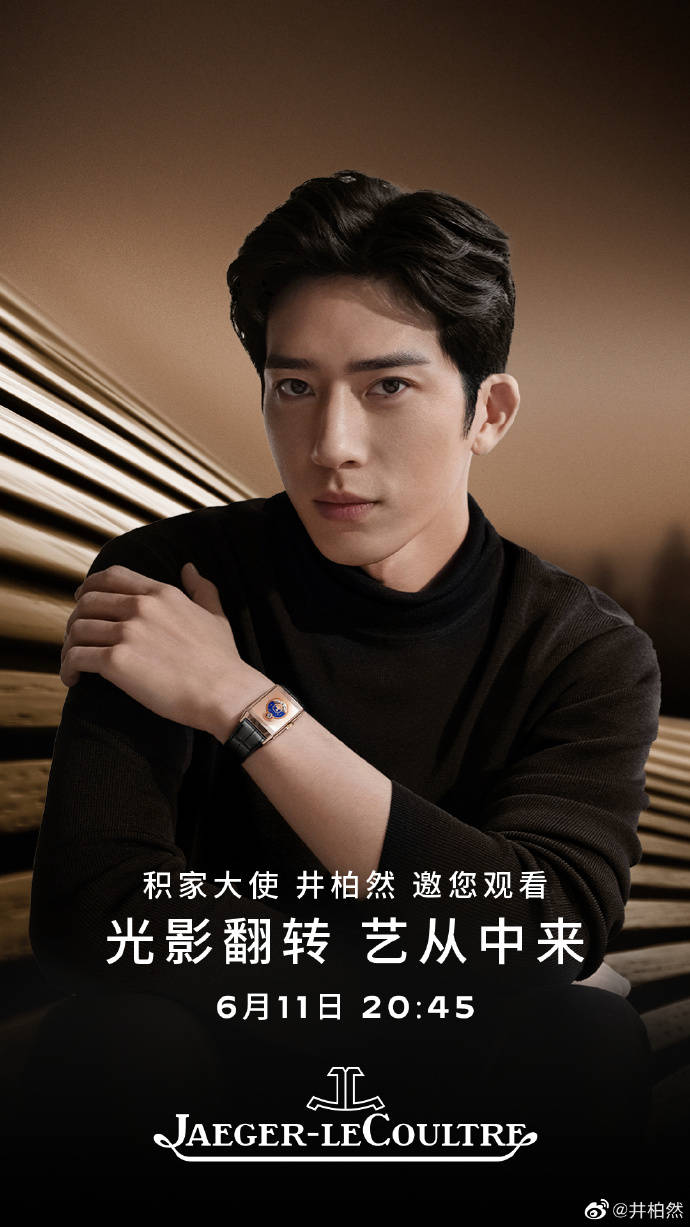 Sohu Fashion: Which classic movie do you most look forward to being restored?
Jing Boran: Everything I like has been restored. If I remember correctly, my favorite movie, the Sea Pianist the year before, has also been restored.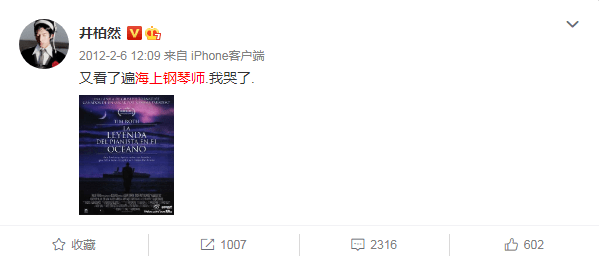 Sohu Fashion: If you ask you to engrave a mark on your Reverso watch, what kind of pattern and text would you choose?
Jing Boran: I actually collaborated with Reverso last year on a commemorative logo engraved by myself, with a word of love engraved on it. I also bought a few pieces to give to more important people around me.
The choice of imprinting is actually different from person to person. For example, you can imprint an important person, or an important moment, and imprint all kinds of precious rituals or moments of memory.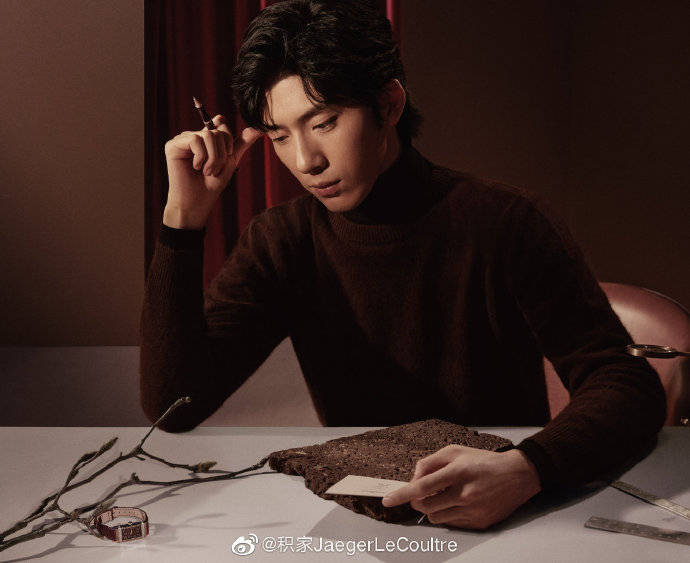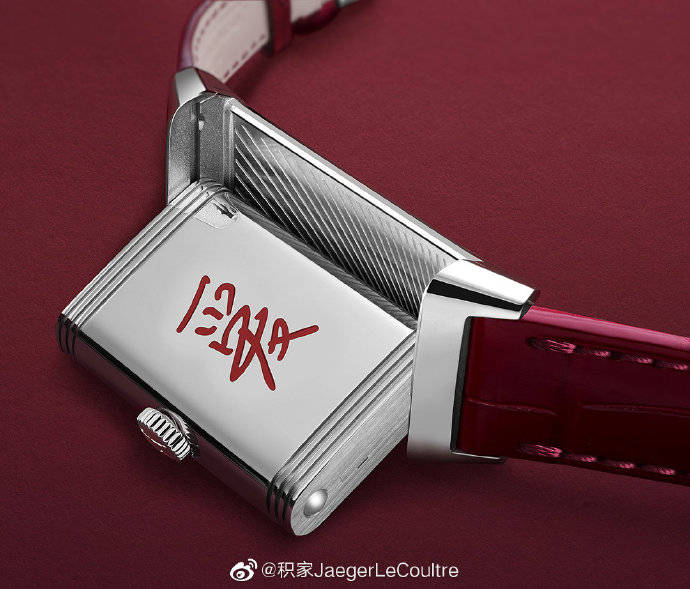 Direct activity
Jaeger-LeCoultre, the Swiss Haute Horlogerie, has joined hands with the 24th Shanghai International Film Festival to continue the eleventh anniversary of the magnificent chapter. That night, Jaeger-LeCoultre ambassador Ni Ni and many other stars wore Jaeger-LeCoultre watches to shine on the red carpet at the opening ceremony, reappearing the legend of starlight.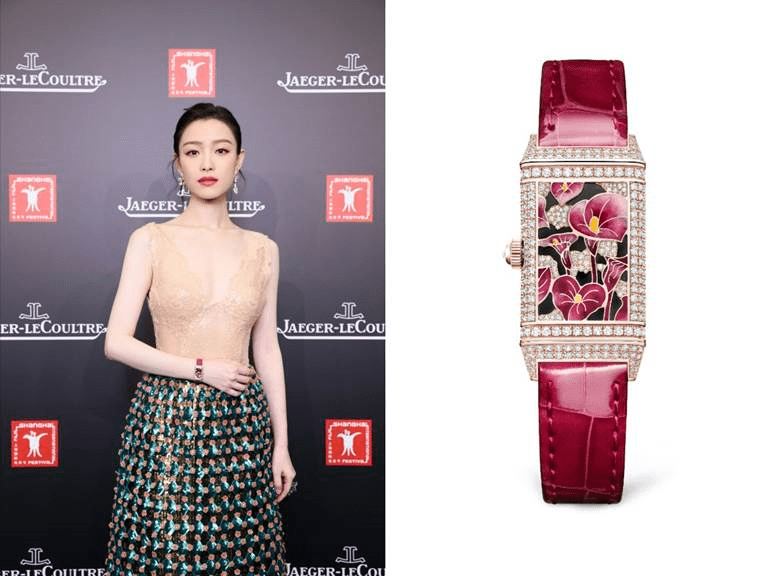 Jaeger-LeCoultre ambassador Ni Ni wearing Jaeger-LeCoultre Reverso One Precious Flowers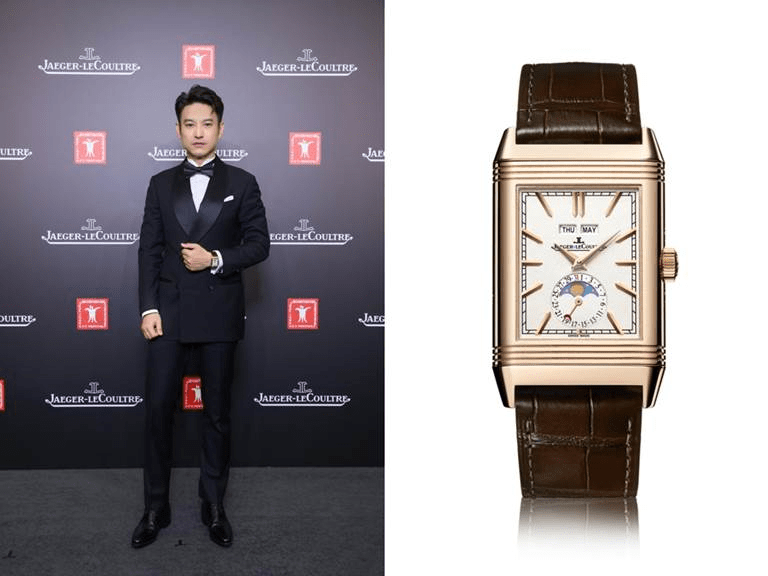 Yuan Wenkang wearing Jaeger-LeCoultre Reverso Tribute Calendar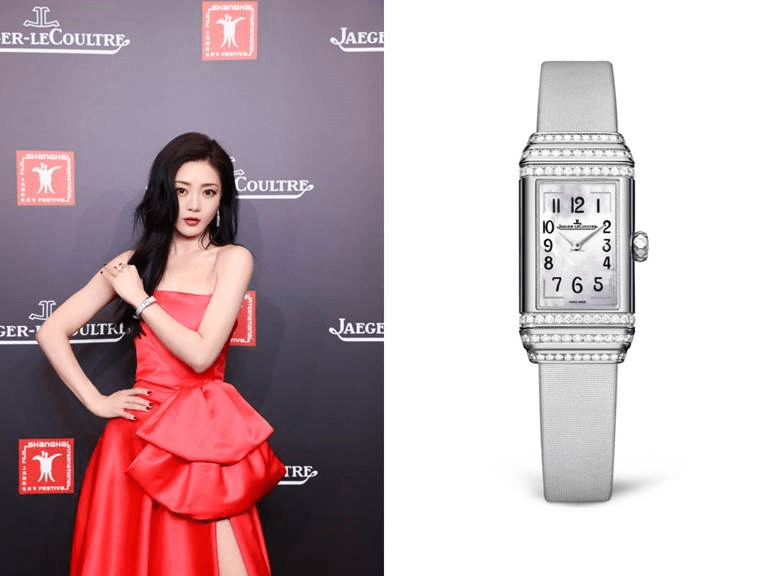 Deng Jiajia wears Jaeger-LeCoultre Reverso One double-sided jewelry watch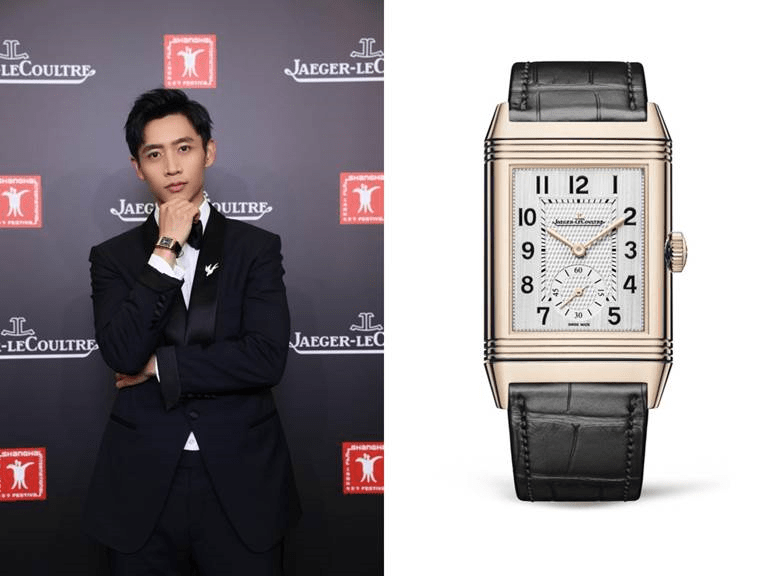 Wei Chen wears Jaeger-LeCoultre Reverso Tribute series double-sided dual time zone small seconds watch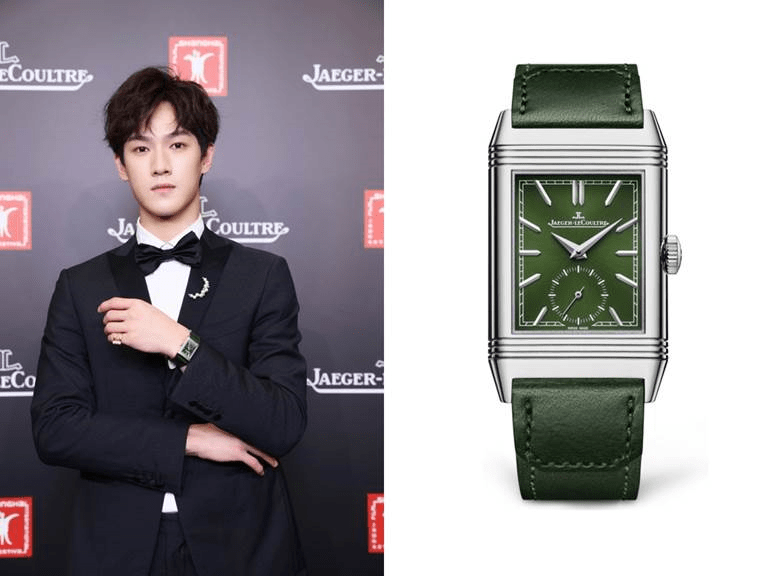 Li Yunrui wearing Jaeger-LeCoultre green Reverso Tribute small seconds watch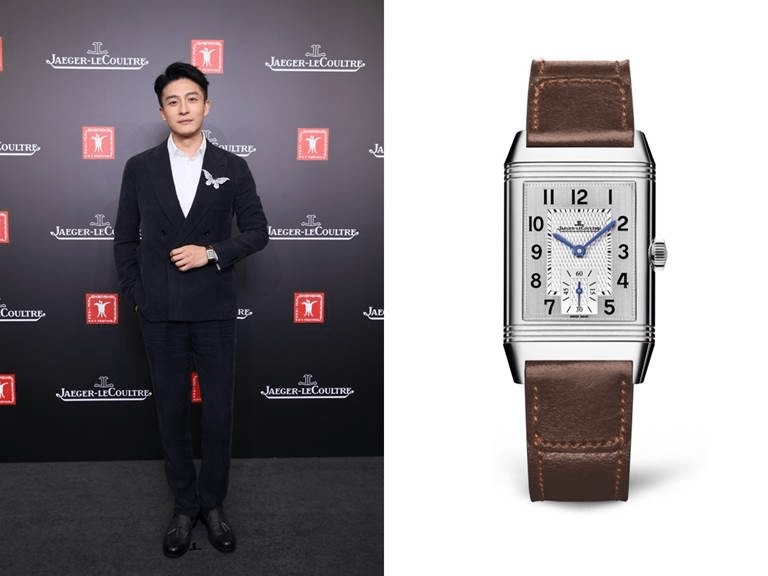 Sun Yizhou wearing Jaeger-LeCoultre Reverso Classic flip series double-sided dual time zone small seconds watch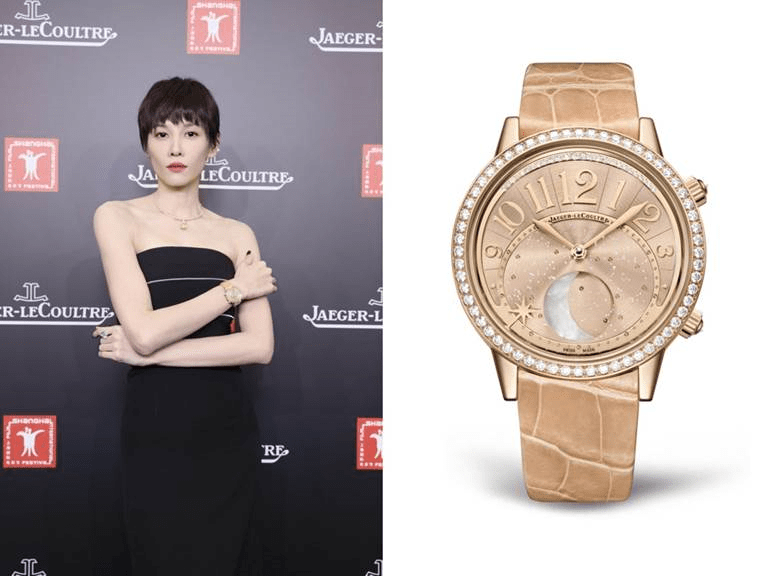 Zhang Lanxin wears Jaeger-LeCoultre Rendez-Vous dating series watch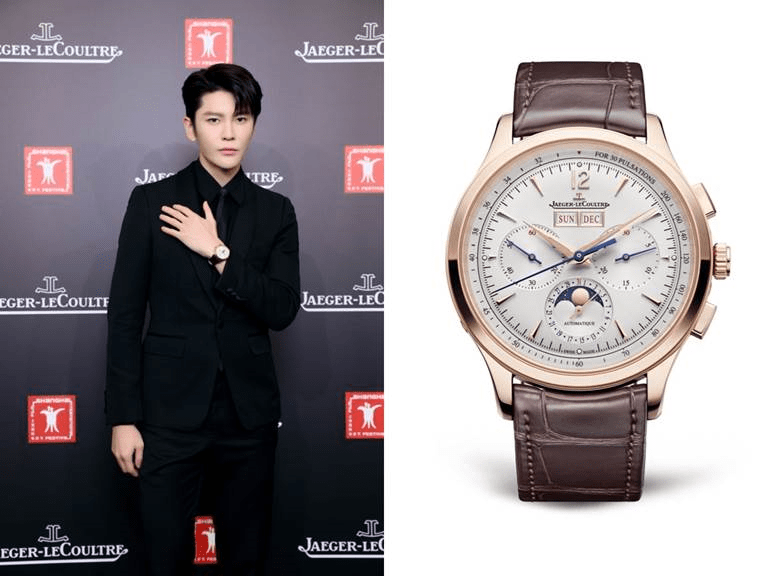 Wang Jia wears Jaeger-LeCoultre Master Control Chronograph Calendar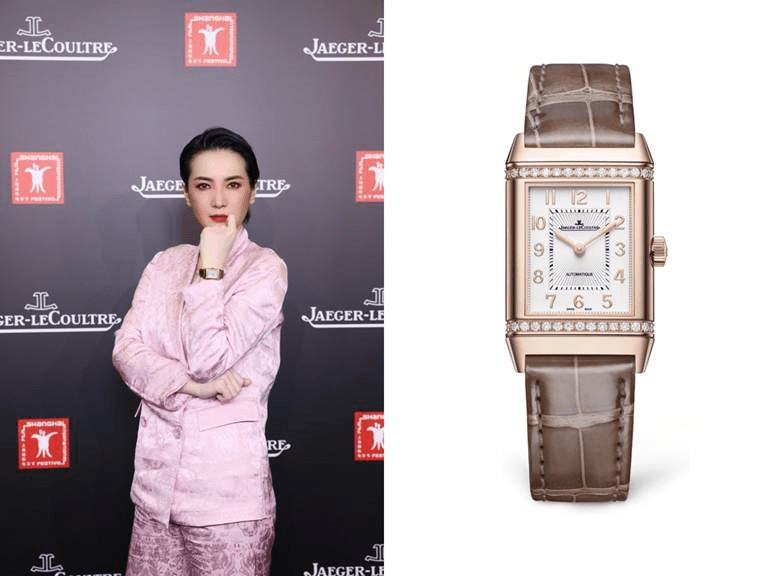 Li Yuan wears Jaeger-LeCoultre Reverso Duetto Medium rose gold watch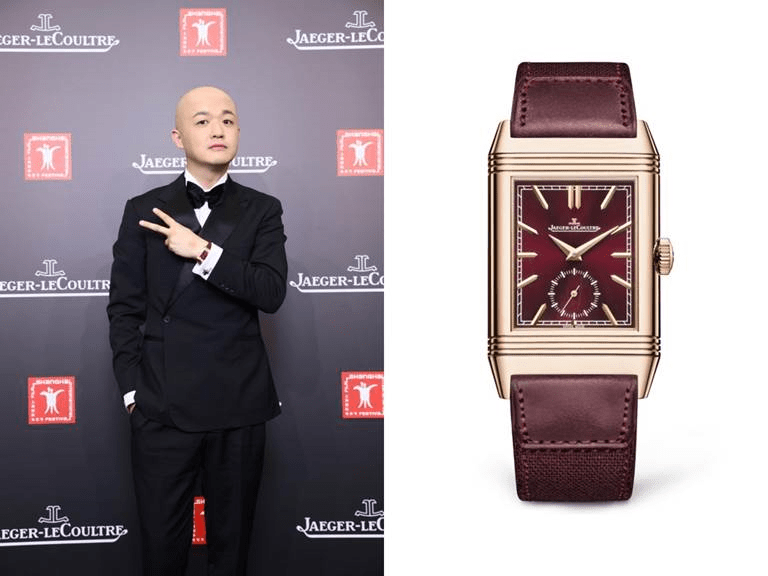 Bao Bell wears Jaeger-LeCoultre Reverso Tribute Duoface Fagliano flip series double-sided dual time zone watch
After the red carpet session of the opening ceremony of the 24th Shanghai International Film Festival, Jaeger-LeCoultre invited guests to spend a dazzling night together. The scene was designed with Art Deco style as inspiration, making it feel like being in the thirties of the last century. In the movie set of the epoch, indulge in the charming charm of light and shadow. Jaeger-LeCoultre ambassador Ni Ni and Jaeger-LeCoultre ambassador Jing Boran paid tribute to Chinese-language films through online live broadcast and talked about the important value of film protection.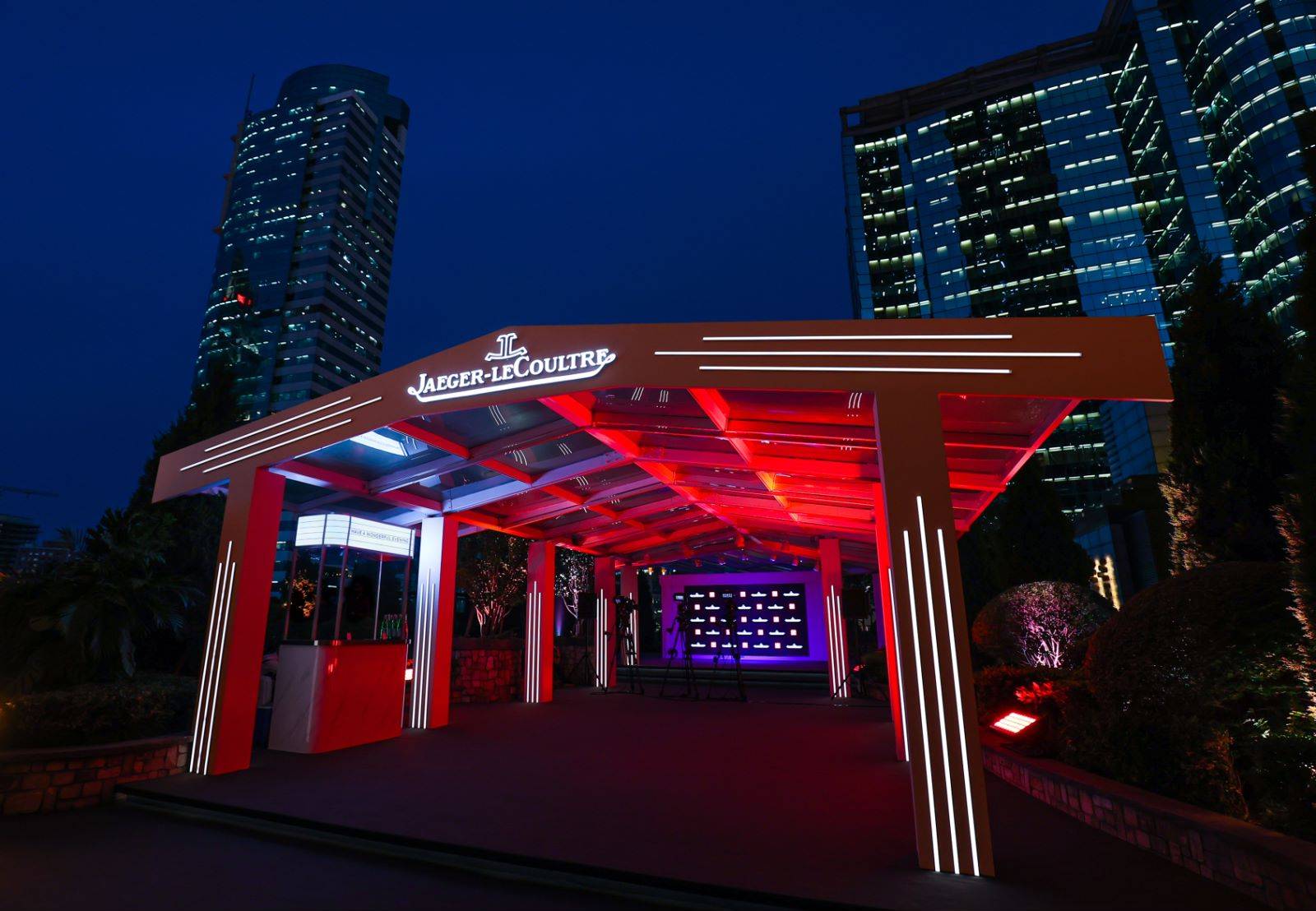 Jaeger-LeCoultre and the 24th Shanghai International Film Festival held an opening special event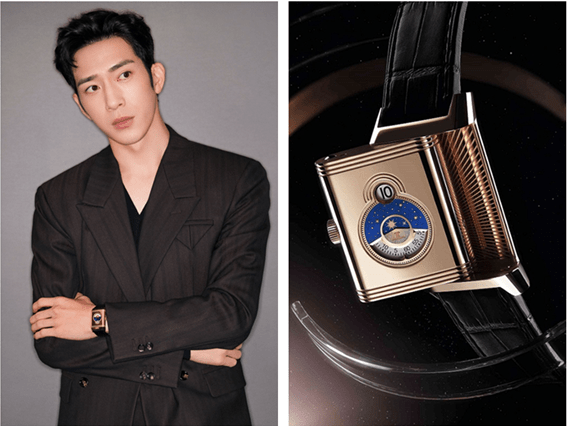 Jaeger-LeCoultre ambassador Jing Boran wears the 90th anniversary of the Reverso Tribute Nonantième
Light and shadow flow, Fanghua reappears
By cooperating with the Shanghai International Film Festival, Jaeger-LeCoultre has ushered in the tenth year of the restoration project of Chinese classic films, and has been tirelessly guarding the artistic heritage of Chinese films. At present, 14 films of different eras and genres have been restored through this project, and many of them have profoundly influenced the Chinese film industry in the past 80 years. Recently restored classic films include "Outside the Window" directed by Song Cunshou (1973), "Painting Soul" directed by Huang Shuqin (1994), "Flower on the Sea" directed by Hou Xiaoxian (1998) and "Blessing" directed by Sang Hu (1956) year).
The next film work to be restored is "Early Spring in February" (1963) by the third-generation famous director Xie Tieli. This film is adapted from the novella of the famous writer Rou Shi in the 1920s and starred by well-known movie stars such as Sun Daolin, Xie Fang, Shangguan Yunzhu, Gao Bo, and Han Yan. "Early Spring February" was a great success at the beginning of its release, and won both the Top Ten Film Award and the Top Ten Director Award at the China Film Century Awards in 1995.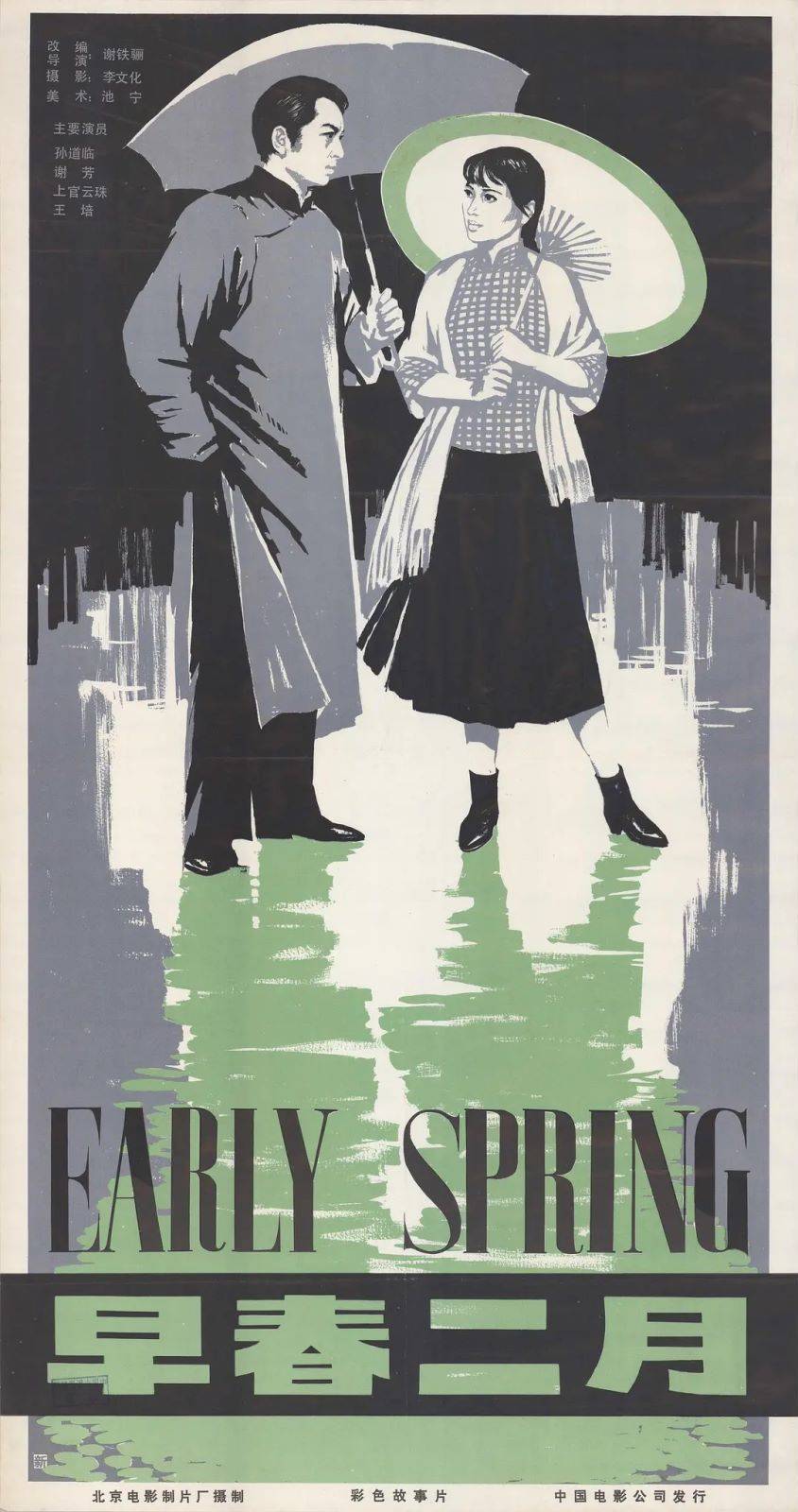 "Early Spring February" movie poster
During the 24th Shanghai International Film Festival, Jaeger-LeCoultre will unveil the Jaeger-LeCoultre Art Deco Café (Art Deco Café) at the Shanghai K11 Art Shopping Center, bringing guests a rich experience. Coinciding with the 90th anniversary of the birth of Jaeger-LeCoultre Reverso, Jaeger-LeCoultre set up a movie theater in the Art Deco Café to pay tribute to the legendary model of Art Deco design-the Reverso Reverso series.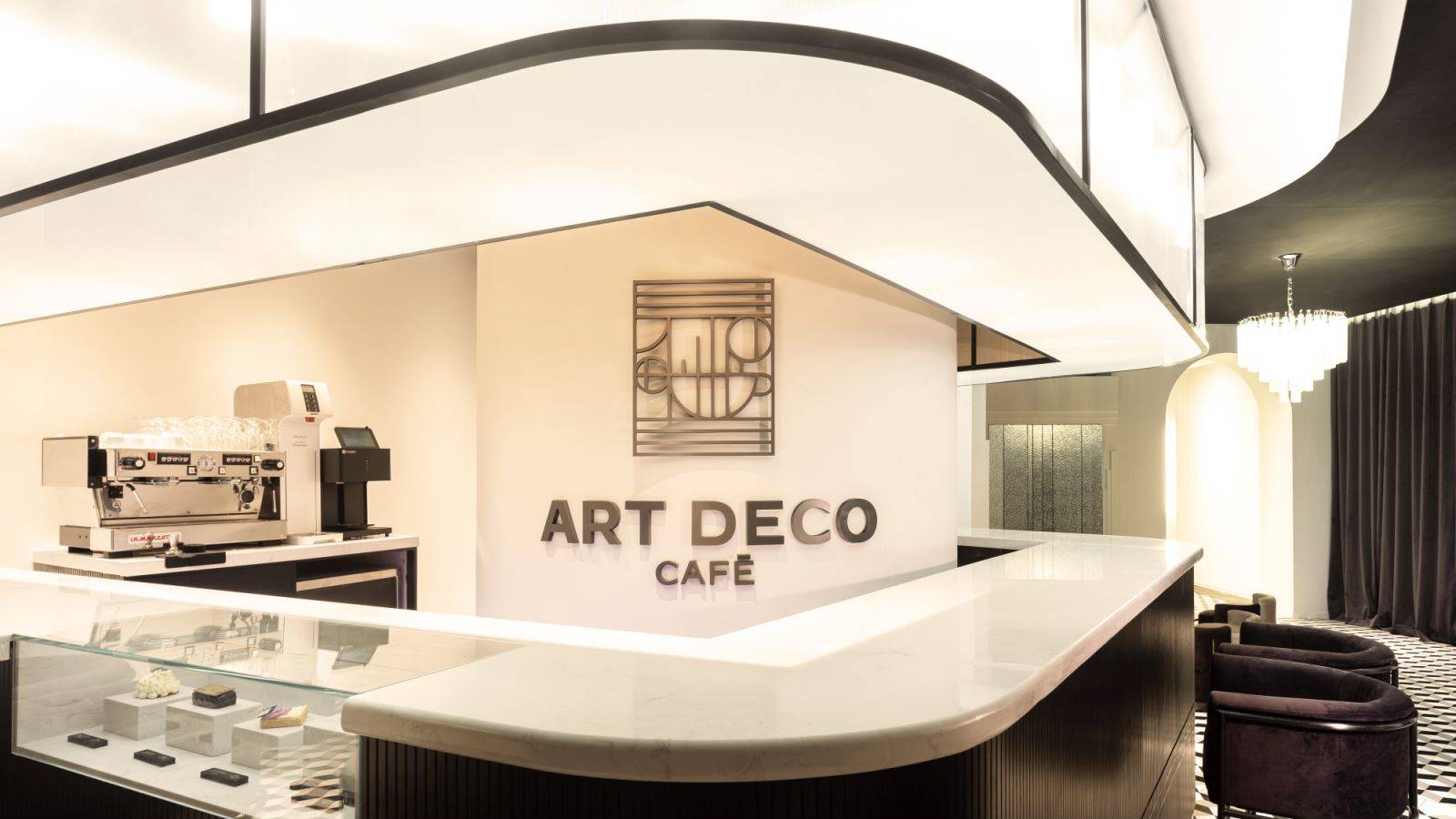 Jaeger-LeCoultre Art Deco Café
Jaeger-LeCoultre and film art inherit many of the same values ​​and are able to contribute to this creative field of art. Jaeger-LeCoultre is very proud of it.