In the field of beauty and skin care, facial masks can be said to be the most representative product form.
It is impossible to test who invented the first facial mask in the modern sense, but this invention is undoubtedly the most successful product form. When it comes to beauty and skin care, facial masks are a topic that absolutely cannot be bypassed.
In the divergent brand stories of facial masks, the legend of Cleopatra applying egg whites on her face is always inevitable. This way of applying a layer of stuff on your face to maintain your facial skin is undoubtedly admired by women all over the world, whether she is poor or rich, whether her skin color is white, yellow or black, and whether she is 20 years old. When I'm still 50 years old, applying a layer of mask to my face will always make women look forward to the future more beautifully.
The modern facial mask product has a history of more than 100 years and has firmly occupied the minds of consumers. When thinking of skin care products, it is always inseparable from facial masks. According to data from iiMedia Consulting, among the skin care products most commonly used by Chinese consumers, the penetration rate of facial masks is second only to facial cleansers, reaching 55.2%. For consumers, the trial-and-error cost of this skin care method is relatively low. As long as a mask is effective, it will easily become a hot product, which also results in very low consumer loyalty to the mask. In the current beauty and skin care market, whether it is the industry's top big names or street workshops, there will be their own facial mask brands, and competition in the facial mask market has been fierce. Even if the market share of the skin care market continues to expand, from 318.1 billion yuan in 2015 to 478.1 billion yuan in 2021, the number of new players entering the market is also expanding. The update of facial mask products can almost match the update speed of clothing styles. On par.
The rise of every explosive face mask brand inevitably represents the silence behind hundreds or even thousands of face masks.
However, even in such a fiercely competitive market, a single-piece price of up to 120 yuan instant repair anti-aging Ai Muyin facial mask is quietly rising, becoming a favorite of many female consumers.
In the traditional era, a company tends to be deeply involved in an industry, but now that the Internet has gradually emerged, cross-border companies have become commonplace, and even the large differences in the industry are often unthinkable. For example, China Post opened a milk tea shop during this period of time.
This instant-repairing anti-aging mask, which is popular with female consumers, was also launched by a cross-border company. From 2004 to 2017, Geneport has been providing services for other biomedical companies to improve production solutions through the complete enzyme industry chain that it has exclusively mastered globally. In 2017, it launched anti-aging Ammoin products to enter the field of nutrition and health. Become the leader in the domestic anti-aging field in a short period of time. In 2019, the Ai Mu Yin facial mask was launched and entered the beauty and skin care market.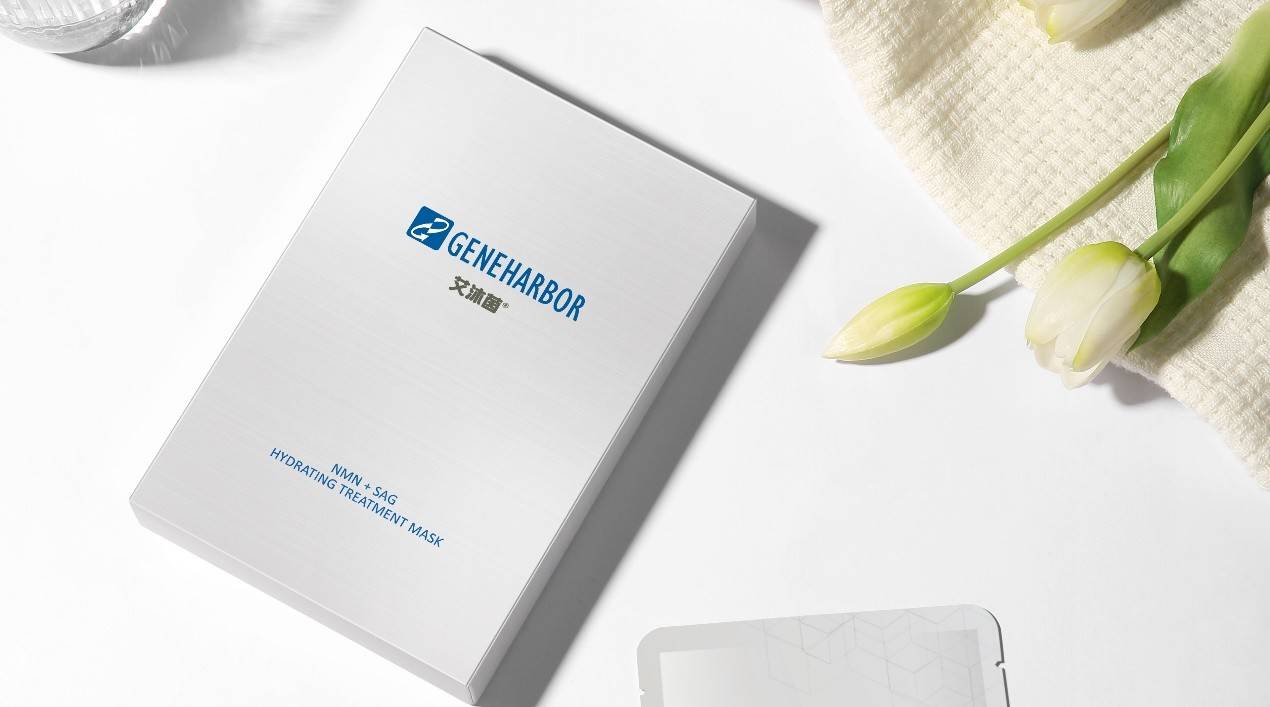 The current facial masks in the domestic market can be roughly divided into the following categories, which are mainly cost-effective, efficacy and new production technology. The main cost-effective masks are the most, and the competition is fierce; the main functional category depends on whether the effect meets consumer expectations; and the main publicity point of the main new technology is to use new production methods to enhance the absorption of ingredients. Ai Mu Yin facial mask belongs to the second type, which can instantly repair the condition of facial skin, and has anti-aging effect after long-term use. It is precisely because of this feature that Ai Mu Yin facial mask is trusted by consumers who have used it and purchased repeatedly This is a clear difference from other brands with low loyalty in the market.
Since the Ai Muyin mask has hardly any publicity since its launch, although it has been two years since its launch, it is still very small compared to the sales of tens of thousands of other mask brands that have caused a lot of heat, but the quality of customers It is very high. According to the person in charge of the official flagship store of Gene Harbor Jingdong, most consumers of this mask will buy it many times. Consumers' evaluation is that whenever there is a bad facial condition, you can quickly see improvement when you apply a mask. And there will be a lot of essence in each piece of mask. Apply it on the neck and arms, and there will be a significant difference compared to the unapplied area. After long-term use, the facial condition has been greatly improved from before.
Since the rise of the Internet industry in the Chinese market, the cross-border business model has gradually become a familiar thing, as the saying goes: often it is not your competitors who kill you, but cross-borders. Gene Harbor relies on the world's leading biological enzyme technology advantages, starting from entering the nutrition and health industry, and gradually entering the field of beauty and skin care, and because it is following the model of word-of-mouth expansion, all costs are lower, and every step is very stable. Just like after several years of accumulation, with anti-aging oral Ai Mu Yin products in the field of nutrition and health, the sales champion, perhaps after a period of development, can also achieve more remarkable results in the field of beauty and skin care.