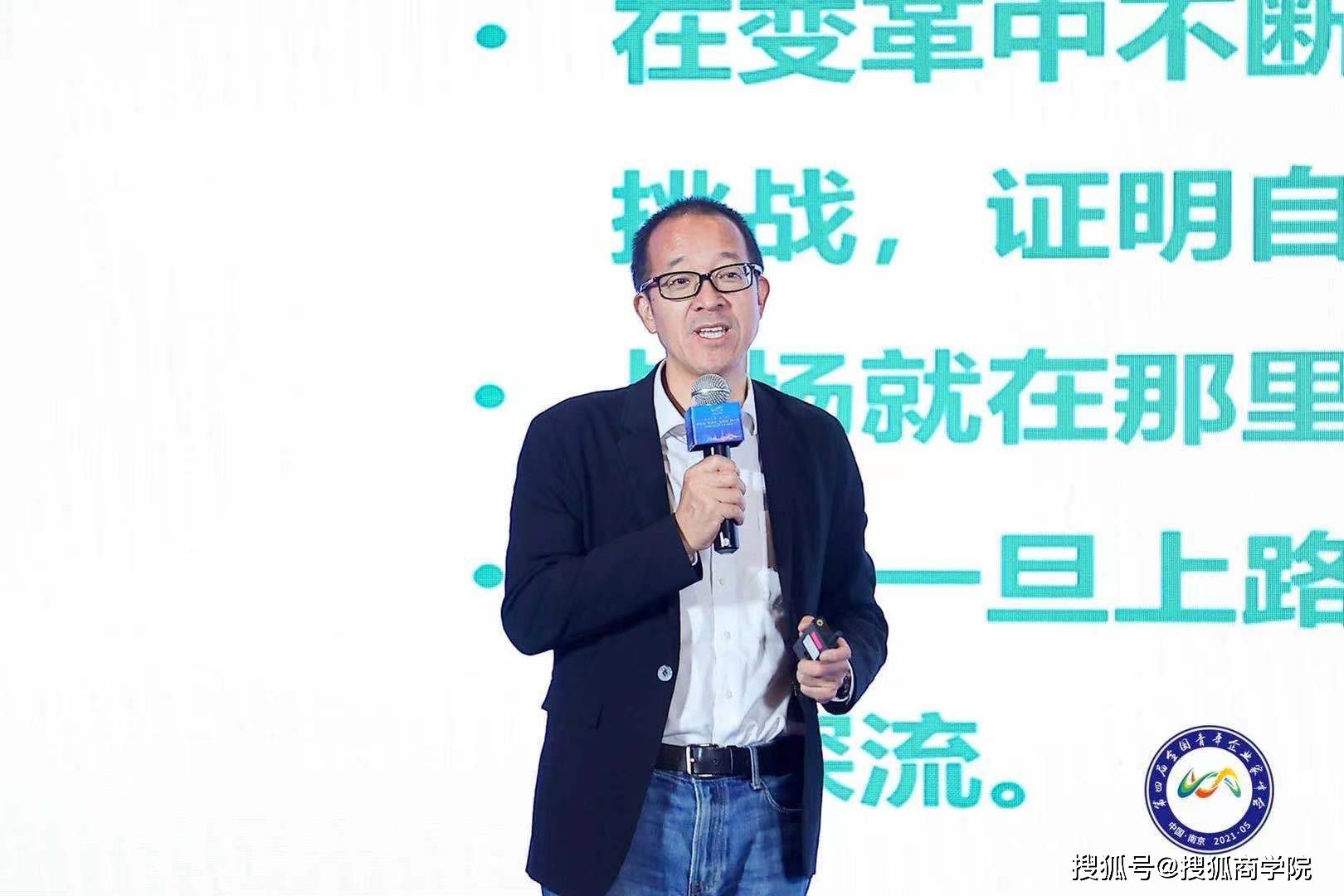 Yu Minhong, Chairman of New Oriental Education Technology Group
Produced | Sohu School of Business
Edit | Xu Xiaoqi
On May 30, 2021, the National Young Entrepreneurs Summit will be held in Nanjing. Yu Minhong, chairman of New Oriental Education Technology Group, delivered a speech at the meeting.
"The stable life that I can see at a glance is restless to me. This is precisely part of the entrepreneurial spirit. The characteristic of entrepreneurship is that you are never satisfied with what you have produced . "Yu Minhong said.
Yu Minhong said, He has never considered himself an entrepreneur . But from the perspective of the enterprise, self-cultivation can make the enterprise more and more perfect, more innovative, and more competitive.
He says, The true business spirit is to stick to the bottom line, be honest and trustworthy, and be mindful of the motherland . "I call entrepreneurship the light in the black room and the fire of Prometheus. This is true entrepreneurship."
Yu Minhong said that young people should not "lie down," as they have some good habits that they have cultivated since they were young. For example, they are diligent, love to read, and love to make friends, and are willing to meet with friends frankly and help each other. " I don't have a crooked friend in my life. If you find this friend just wants to make a profit, then kick it away. . "
"My mentality is also better. I don't compare, don't care, don't care , I prefer the state of indifferent life. I don't have a famous brand, I only have more than 100 suits , Also very suitable. My watch is a Disney toy watch (200 yuan), I don't care. Spend the money that should be spent where it should be used. "Yu Minhong said, I am not stingy at all. Every year, New Oriental and individuals spend close to 50 million yuan for children in poverty-stricken areas.
Talking about the future, Yu Minhong said that he would do something for the all-round and healthy development of Chinese children. Every year, 100 family education lectures will be held to teach Chinese parents from their own children's experience, and make efforts for Chinese parents to become better parents.
He said that New Oriental invests close to 2 billion RMB every year in research and development that combines technology and education to promote the reform of education. I also hope to do something for balanced education in China and education in rural villages in China.
"I will study and educate in rural areas across the country for nearly a month each year. I have a stable and far-reaching style of doing things, and my original intentions remain unchanged. It is enough to maintain a good mentality." Yu Minhong said.