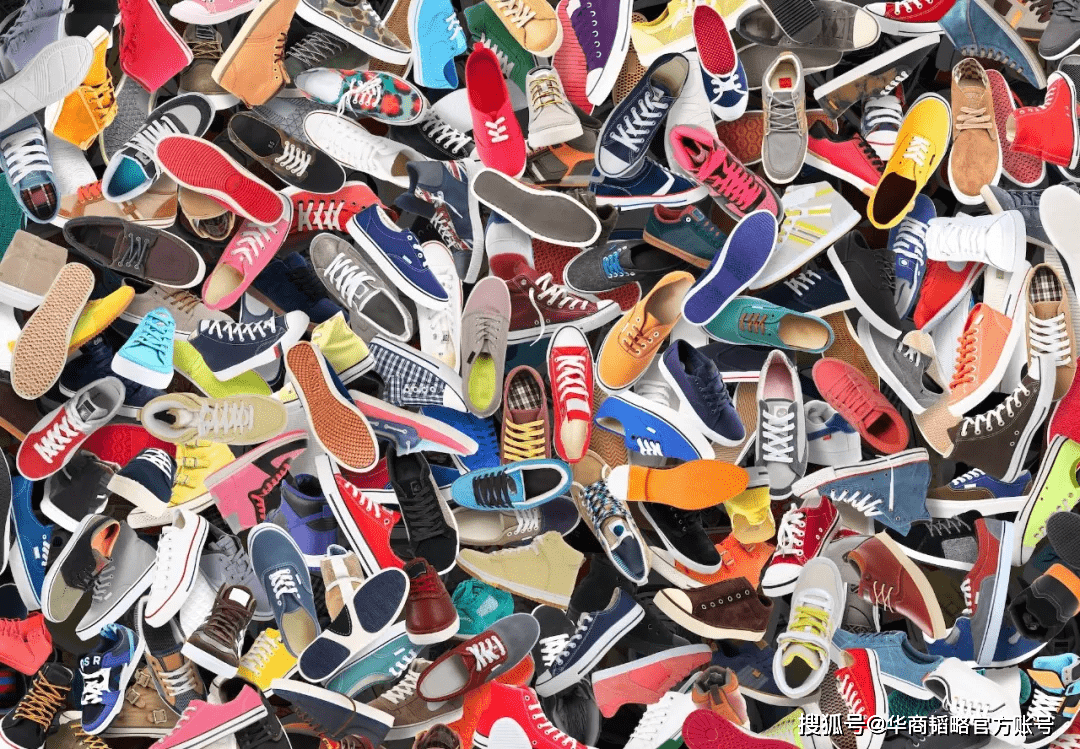 Is OEM still not a good business?
Wen丨Chinese Business Strategies A Yun
Compared with the "quick money" made by emerging industries such as the Internet, the traditional industry of shoemaking is often looked down upon, and the considerable productivity and steady growth in revenue of shoemaking companies in Taiwan have caused people to rethink about foundry. business.
【Shoe King】
On May 6, 2021, Forbes China Taiwan Rich List was released.
It was not Terry Gou, the founder of Foxconn, the world's largest contract manufacturer, nor the Wei family behind the food giant Master Kong, who aspired to the throne of the richest man. Rather, it was a shoe maker with a net worth of US$13.8 billion (approximately 89 billion yuan). Zhang Congyuan.
Maybe you don't know who Zhang Congyuan is, but the Converse, Nike, and Puma you wear on your feet are likely to come from his foundry-Huali Group.
Just over a month ago, Huali Group successfully went public and became the first sports shoe manufacturer in A shares. The prospectus shows that even in 2020 affected by the epidemic, its net profit is still as high as 1.876 billion yuan, a year-on-year increase of 7.27%.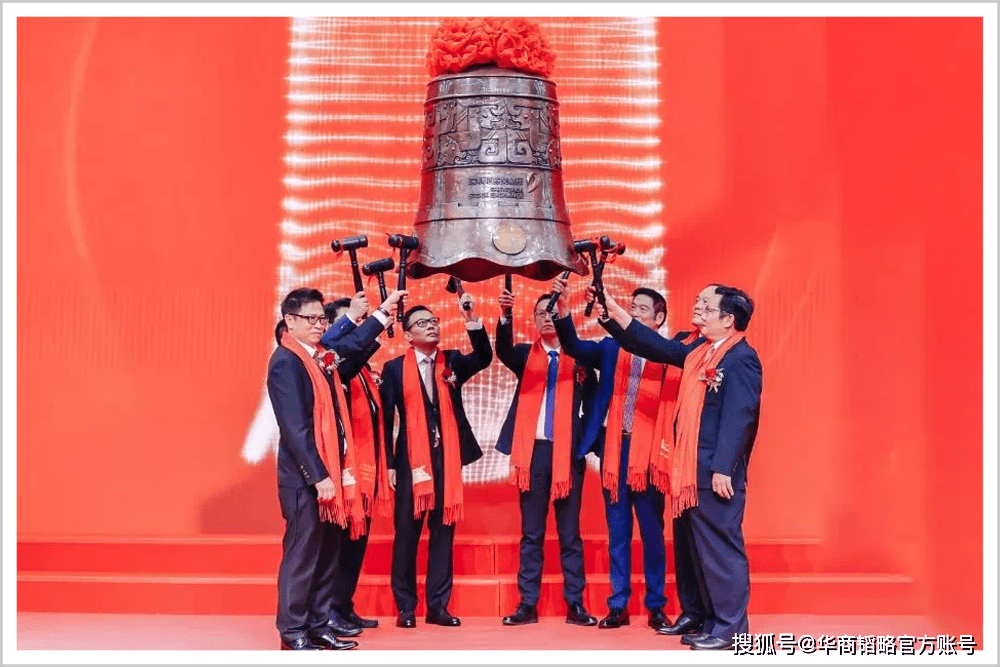 ▲Huali Group listed on the ChiNext of Shenzhen Stock Exchange
Zhang Congyuan was born in the countryside of Yunlin County, Taiwan Province in 1948. His father farmed the fields for a living. He graduated from Chiayi Agricultural School at the age of 18 and joined a shoe factory in Yunlin at the age of 20 as an ordinary administrator. After he became famous, the media interviewed his fellow villagers and classmates in Tainan and talked about his achievements. The most described as "unexpected".
With management experience in a shoe factory, in the 1980s, Zhang Congyuan decided to start his own shoe factory, Jingxin Shoes. Due to limited funds, he can only buy pig houses and farmhouses as factories. "If I don't have money at home, I will live a life without money. If people buy lots and buildings, I will buy pig houses and farmhouses in the country."
With insufficient funds, it is natural not to choose products with high thresholds and difficult production. In an interview with the media, Zhang Congyuan said: "If football shoes and basketball shoes are the first and second profit kings in shoes, vulcanized shoes (canvas shoes) are probably the last one."
And it is precisely this "least profitable" vulcanized shoe that made him start and gain a foothold.
Because Taiwan is rich in rubber and cheap in materials, if ordinary sports shoes are produced, there is almost no R&D cost; while vulcanized shoe soles need to be cross-linked with sulfur under a certain temperature and pressure environment to make the two strong Combining land together, the quality is not easy to be guaranteed, and many shoe companies have given up.
There is only one logic for Zhang Congyuan to change his original idea and choose to go the opposite way with his peers:
Doing business that others don't mean less competition. As long as you do a good job, you can survive.
"I didn't think it would be more difficult if you can only do the leftover orders from others… The point is, do you have the determination to do better than others." Zhang Congyuan said.
Compared with "Huali", Zhang Congyuan is better known in Taiwan as his shoe factory "Hongfu". Hongfu is the world's second largest shoe factory with 150,000 employees worldwide, and it is also the world's largest vulcanized shoe factory.
Personal success is inseparable from the creation of the times and the environment. Zhang Congyuan's story is only a microcosm of the development of the footwear industry in Taiwan.
【Rise】
In 1832, an Irishman immigrated to the United States. When he was a printer in a small town in Massachusetts, he stood in front of the machine every day. Because he felt pain after standing for a long time, he put a rubber pad on the sole of his feet and the pain was significantly reduced. After he got home, he simply fixed the rubber skin to the sole, and rubber-soled shoes were invented.
It is only natural that Taiwan, which has a huge rubber output, has become the "base camp of raw materials" for rubber soles.
During the Second World War, the Japanese established large-scale rubber factories in Taiwan, imported natural rubber from Nanyang, and mass produced products such as tires and rubber shoes.
In 1955, Hollywood star James Dean became popular with the movie "Rebellion Without a Cause". He wore jeans and white canvas shoes, making canvas shoes (that is, sulfurized shoes) once a symbol of youth rebellion and hippie spirit. All the rage.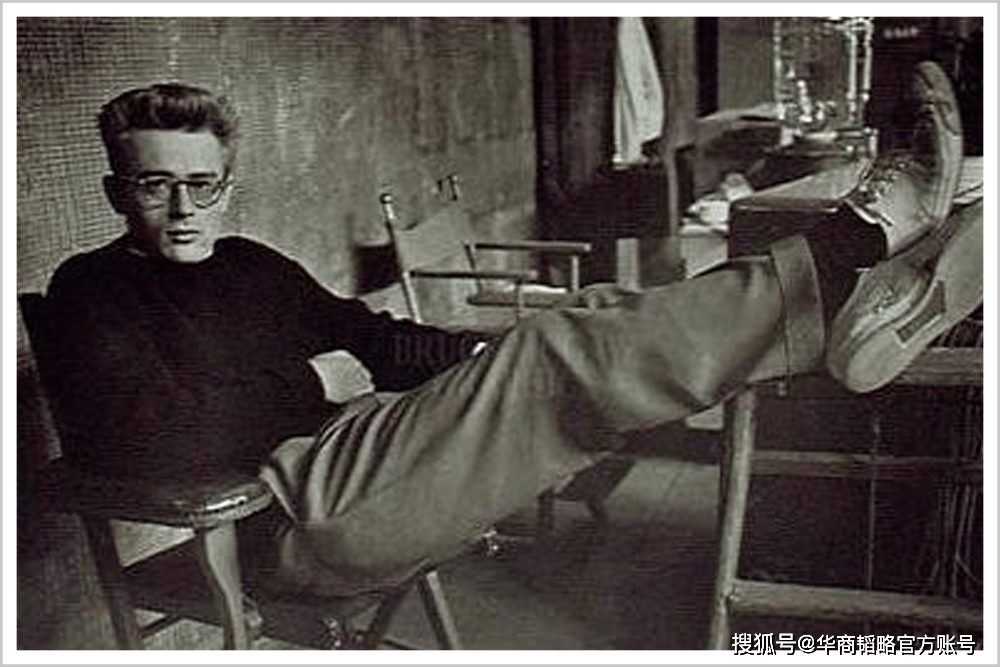 ▲The image of James Dean wearing canvas shoes
Since then, Converse and Puma have carried out technical research on canvas shoes, through the use of sulfurized steam technology to make the upper and sole have higher strength and elasticity, which makes it possible to mass-produce sulfurized shoes and become popular consumer products.
The earliest companies that produced Puma and Converse were the "Hongfu" of Zhang Congyuan.
In the early 1970s, developed countries in Europe and the United States gradually entered the post-industrial era, and the market was in a highly competitive state. The transfer of manufacturing industries to reduce manufacturing costs became a common outlet for European and American companies. The central region of Taiwan, China, which has cheap labor, has become the "place of heaven," and the shoe industry has been able to grow rapidly.
In 1971, the number of shoes sold abroad in Taiwan reached 100 million pairs. In 1976, the export sales of the footwear industry in Taiwan surpassed that of Italy, becoming the world's largest footwear export region. The shoe industry, together with the electronics and textile industries, is believed to have created the economic miracle of Taiwan in the 1970s.
In the 1980s, internationally renowned foundry shoe factories such as Hongfu, Baocheng, Fengtai, Yuqi, Longdian, Qinglu, Kainan, and Jiuxing emerged in Taiwan, and Taiwan also gained the beauty of the "kingdom of shoemaking". name.
In 1986, the total amount of footwear sold abroad in Taiwan reached its peak, exceeding 800 million pairs. At that time, the global population was approximately 4.9 billion, which means that one out of every six people in the world could wear shoes made in Taiwan.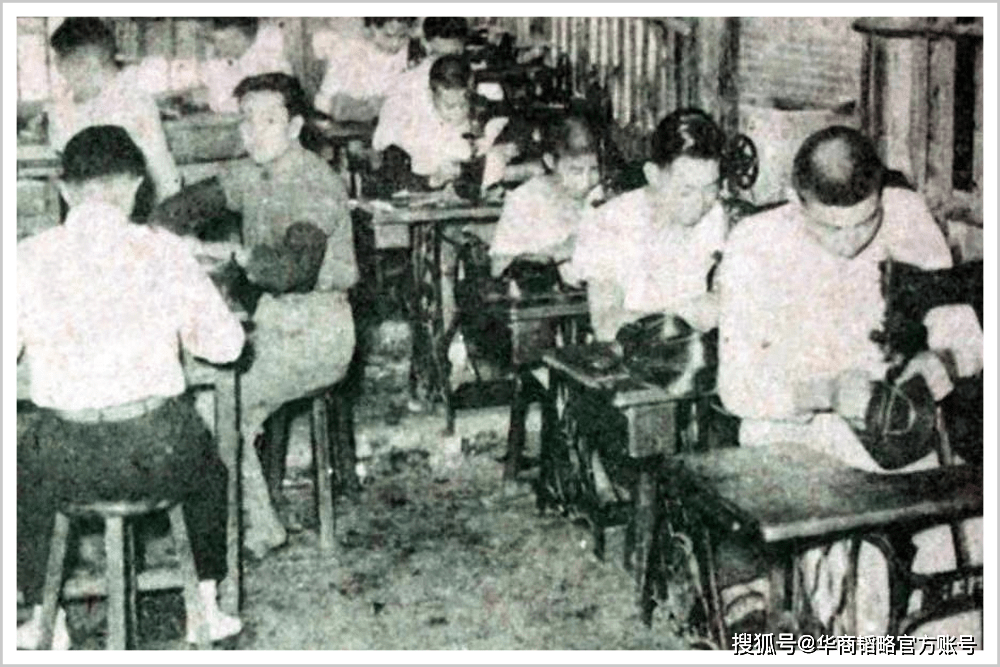 ▲Shoe factories in Taiwan in the 1970s and 1980s
In 1987, the total export value of rubber products in Taiwan was 7.46 billion Taiwan dollars (approximately 287 million U.S. dollars), of which the export value of rubber shoes was 3 billion Taiwan dollars, accounting for almost half.
However, Taiwan's economy, which relied on the rapid rise of "foundry" in various industries, has gradually unbalanced the industrial structure due to long-term excess output, and at the same time is greatly affected by the export market, which has laid hidden dangers for its subsequent industrial predicament.
In 1988, Taiwan's economy overheated and the Taiwan dollar's ​​appreciation against the U.S. dollar accelerated, causing the footwear industry's exports to suddenly chill. From January to April of this year, the number of shoes exported from Taiwan to the United States decreased by 29% compared with the same period of the previous year.
According to statistics from the Taiwan Shoemaking Association, in 1988 and 1989, more than 600 production lines in Taiwan were discontinued.
Exports are cold, production is trapped, and the "small profits but quick turnover" route is unsustainable. Taiwanese shoe companies, which control more than 80% of the world's branded shoe production, have set their sights on the other side of the strait.
【migrate】
In the 1990s, many Taiwanese shoe companies moved their factories to the mainland, including Zhang Congyuan's companies.
He co-founded Xinfeng Group as a joint venture to engage in sports shoes foundry in mainland China. In 1995, the company established its headquarters in Hong Kong and successfully went public. Zhang Congyuan owns 15.7% of the shares.
Cheap and sufficient labor was the advantage of the mainland at that time in attracting shoe companies in Taiwan. Statistics show that in 1987, the wages of shoe-makers in Taiwan were US$1.55/hour, while the wages of shoe-makers in mainland China were only US$1.75/day.
Coupled with the policy advantages of reform and opening up, In a very short period of time, the mainland shoe industry has replicated the glory of the shoe industry in Taiwan.
The two provinces of Guangdong and Fujian, which are the closest to Taiwan, have become destinations for the relocation of the shoe industry in Taiwan. Cities such as Dongguan, Putian, and Jinjiang have become beneficiaries of this wave of industrial relocation.
Take Putian as an example. Before Taiwanese businessmen entered Putian, Putian was already the center of the footwear industry in Fujian Province. In 1986, the total output value of Putian's shoe leather industry exceeded 100 million yuan, accounting for more than 70% of the province. After Taiwanese businessmen brought in a large number of international orders, it exploded at an astonishing rate of development.
Putian had more than 100 shoe companies in 1993, producing over 100 million pairs of shoes each year; by 1996, Putian's total output value of the shoe industry had risen to 4.29 billion yuan.
however, The brilliance created by relying on labor advantages and following the foundry model is also short-lived.
To put it bluntly, OEMs still make hard money. According to the survey of the International Consumers Union, the gross profit of the factory accounts for 2% of the cost of a pair of shoes, the labor cost accounts for 0.4%, and the labor cost accounts for 20% of the gross profit of the factory.
The rising cost of raw materials is inevitable, and the factory can only make a fuss on this 20% of labor if it wants to increase its net profit.
Thanks to the regional economic development brought about by the rise of the manufacturing industry, the rising labor cost in the mainland has once again made the foundry inevitably fall into a vicious circle. In 2001, the minimum wage in Fujian Province was 380 yuan/month, while the minimum wage in Vietnam was about 164 yuan/month.
In 2012, the sports shoe giant Adidas announced that it would close its only own factory in China and relocate its production line to Southeast Asia, kicking off a new wave of industrial transfer. Taiwanese shoe companies have also begun to move to Southeast Asia where labor costs are lower.
【future】
Labor costs continue to rise, and shoemaking alone can no longer bring considerable profits.
After Zhang Congyuan's Xinfeng Group went public, it began to diversify its development and create a number of sports brands, and even increased investment in the real estate industry. The proportion of shoemaking businesses in the overall business has become smaller and smaller.
In July 2013, Xinfeng Group announced that it would sell the entire equity of Yiming Investment for a total consideration of 429 million yuan, and its main business is the manufacture of footwear products.
It was the Zhang Congyuan family who took over. Zhang Congyuan, who started from shoemaking, was obviously not willing to give up his old business that he had accumulated over the years. He renamed the shoemaking business of Xinfeng Group to "Huali" and started to operate independently.
A short time after taking over, the Zhang Congyuan family first acquired 15 Vietnam factories and Dominican factories through the family-controlled Hong Kong company, and the trading business of 24 trading companies, and then acquired 15 companies in Hong Kong, China through the subsidiaries of Huali Co., Ltd. .
At present, the majority of Huali Group's employees are in northern Vietnam, while the proportion of manufacturing personnel in mainland China and Taiwan is only 0.3%. As of the first half of 2020, the company's self-produced output totaled 75.4 million pairs, of which 74.61 million pairs were produced in Vietnam and 800,000 pairs were produced in Dominica, each accounting for 98.9% and 1.1% of the total.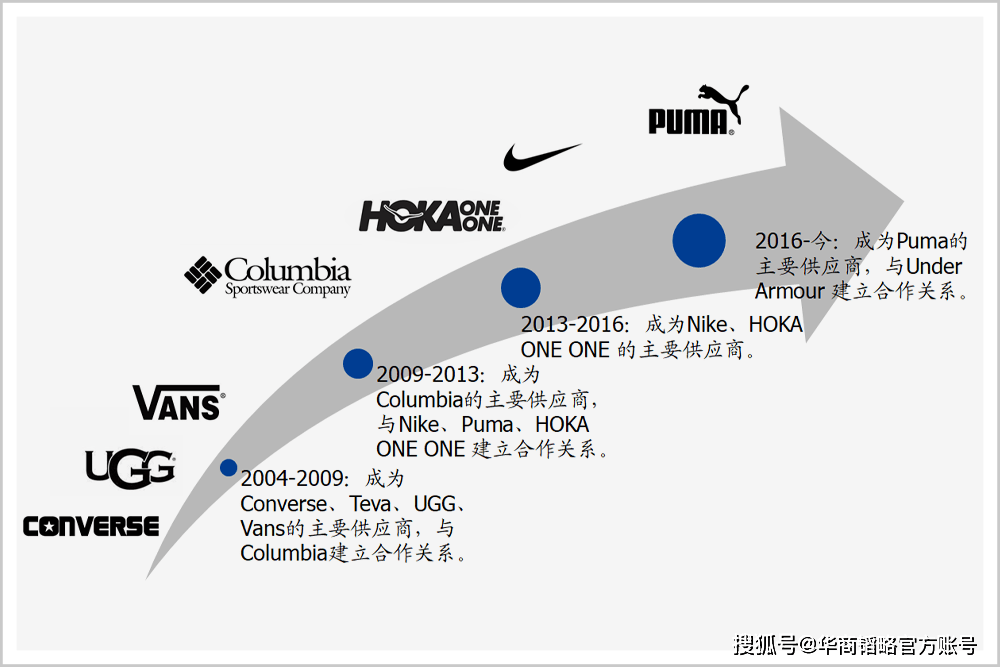 ▲Development history of Huali Group's main customers
Image source: Huali Group Prospectus
Zhang Congyuan's consistent strategy of "small profits but quick turnover" determines that the cheap labor force in Southeast Asia will be the key to Huali's profit.
In the first half of 2020, Huali's average sales unit price to Converse is 72.50 yuan/pair, and the average sales unit price to Nike is 80.20 yuan/pair. The other factory is mainly concentrated in Taiwan and the mainland shoe company Winterthur. The unit price to Nike is about 120 to 140 yuan, nearly twice that of Huali.
In terms of output, Huali is also far ahead among the shoe companies in Taiwan. In 2019, the per capita footwear output of Yuyuan, Yuqi, and Fengtai were 929 pairs/year, 927 pairs/year, and 792 pairs/year, respectively, while Huali reached 1,378 pairs/year.
In addition, compared with other Southeast Asian countries, Vietnam has the advantages of being close to China, which can effectively save transportation costs and have low import tariffs on European and American countries. This is why Huali chose to locate its factory here.
In 2018, the shoe manufacturing business revenue growth rates of several major shoe companies in Taiwan, Yuyuan, Yuqi, and Winterthur were -3.12%, -3.91%, and 9.41%, respectively, with an average growth rate of 0.79%. The closing achieved a high growth of 23.96%.
From the disclosure of Huali Group's prospectus, Huali Group has nearly 136,000 employees in 2020, more than 180 million pairs of shoes, operating income of more than 15 billion yuan, and net profit of 1.821 billion yuan.
Huali's considerable productivity and year-round steady growth in revenue have allowed people to see the amazing resilience of the traditional industry of shoemaking and begin to re-understand the business of "foundry".
However, everything has two sides, What people see is brilliance, but what they don't see is crisis.
Under the influence of the epidemic, European and American sports shoe brands have cut orders. The revenue of Huali's two major customers, Nike and VF, has dropped significantly. The Nike report showed that the net profit in the fourth quarter of 2019 was a direct loss of 5.634 billion yuan; VF revenue also plummeted, and the revenue in the first quarter of 2020 fell by as much as 47.51%.
Misfortune never comes singly, Vietnam, which has an advantage in labor, has also been exposed to a "labor shortage".
Vietnam Express (VnExpress) pointed out that in Ho Chi Minh City and Binh Duong Province, the monthly salary of textile and shoe factories, including social insurance and lunch, is between 5 million and 12 million VND, but they are affected by emerging industries such as the Internet. , Even if it pays 15 million (approximately RMB 4,200), it is still difficult to find workers.
At the same time, the emerging economy is surging, which has also accelerated the fleeing of some young people from traditional manufacturing. The prospectus of Huali Group's listing also shows that the company's turnover rates in the past three years have been 22.04%, 22.83%, and 27.31%. At least 20% of employees leave each year, and the turnover rate has increased.
Following in the footsteps of the footwear industry in Taiwan, Zhang Congyuan, who started from scratch, relied on the rapid pursuit of cheaper labor and now leads the way as a "dark horse". However, under the general trend of accelerated disappearance of labor cost advantages, the future challenges will only be More.
Traditional "foundry" is still profitable, but when "low-cost labor" no longer becomes the advantage of the shoe industry, can Taiwanese foundry companies represented by Huali continue their shoemaking kingdom? In other words, whether the dependence on labor can be reduced will largely determine the future of "foundry".
In fact, Huali is also making plans for its future, which is to upgrade from OEM production to design and OEM production, and gradually has a strong product development and design strength.
【Reference Materials】
[1]"Exclusive Interview: From Pioneer Entrepreneurship to New Richest Man" Business Weekly
[2]"Dismantling the "first share of sports shoe foundry" Huali shares: R&D investment is only 2%, binding to Nike and other big names, what is the competitive advantage" Vitality Capital
[3]"Taiwan's new richest man, making shoes and making billions of net worth | Juchao" Juchao Business Review
[4]"Taiwan's Export Industry-The Rise and Fall of the Footwear Industry" Journal of Hangzhou Normal University
[5]"Recent Situation of Taiwan's Footwear Industry" Western Leather
——END——
Welcome to pay attention to 【Chinese Business Strategies】, learn about the heroes, and read the legends of the strategies.
All rights reserved, unauthorized reprinting is prohibited!
Some pictures come from the Internet
If it involves infringement, please contact to delete