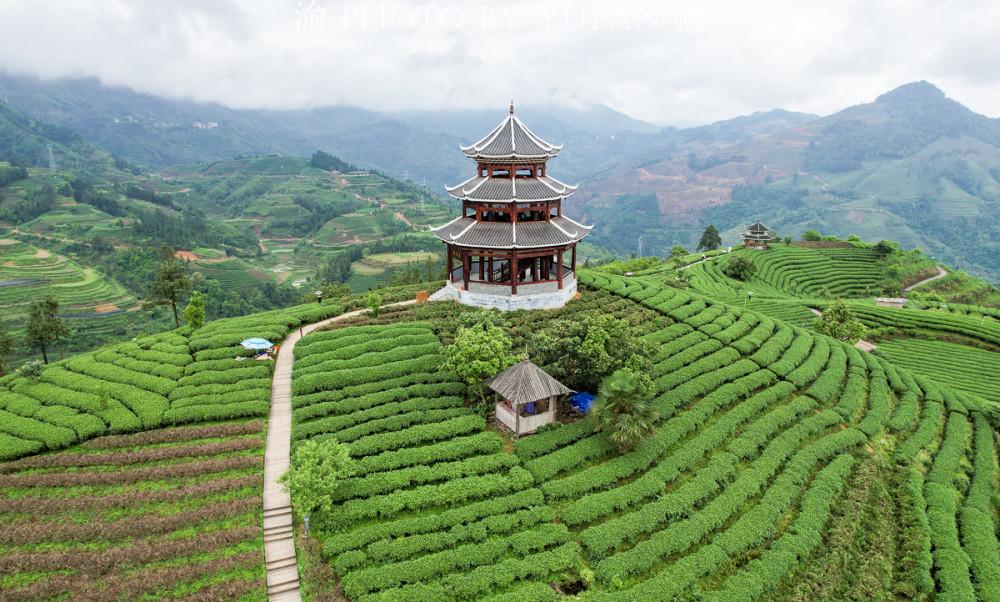 Sanjiang, a Dong Autonomous County under the jurisdiction of Liuzhou, Guangxi, is located at the junction of Guangxi, Guizhou, and Hunan. This is a beautiful land with many little-known beautiful scenery. The Xianren Mountain in Bajiang Town is one of them. For one, it is a land like a paradise with high mountains and dense forests and lush vegetation.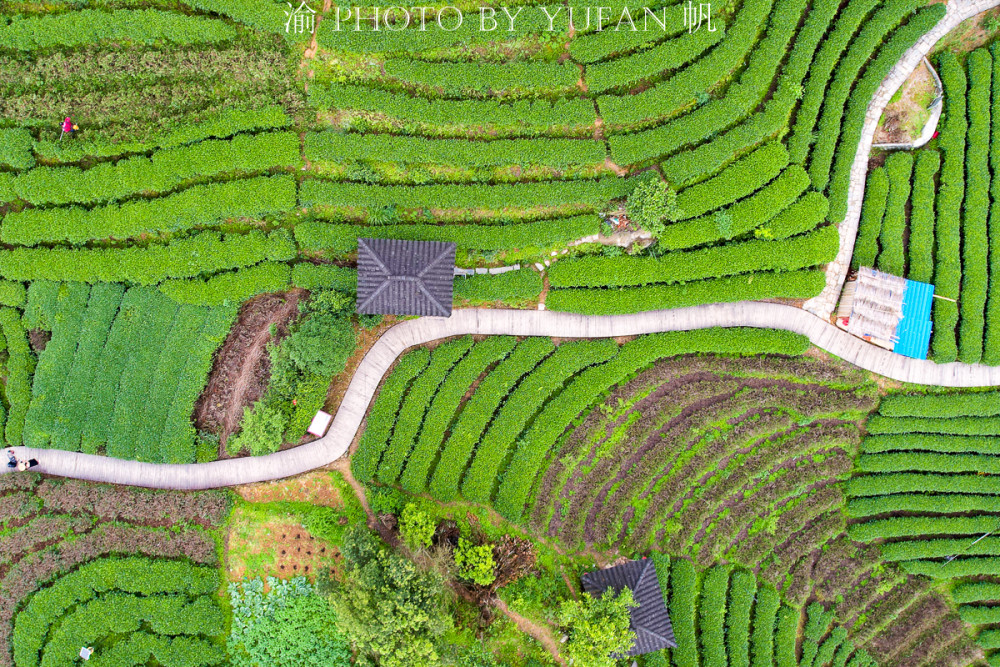 The full name of Xianren Mountain is Buyang Xianren Mountain, because there is a Dong Village called Buyang Dong Village at the bottom of the mountain, and the village where it is called Buyang Village. As for why this mountain is called Xianren Mountain, Yufan also asked local friends, but No one knows, just saying that people have always called it Xianren Mountain, so I can only understand it like this: This is a beautiful place like a fairy mirror, so it is called Xianren Mountain. What do you think?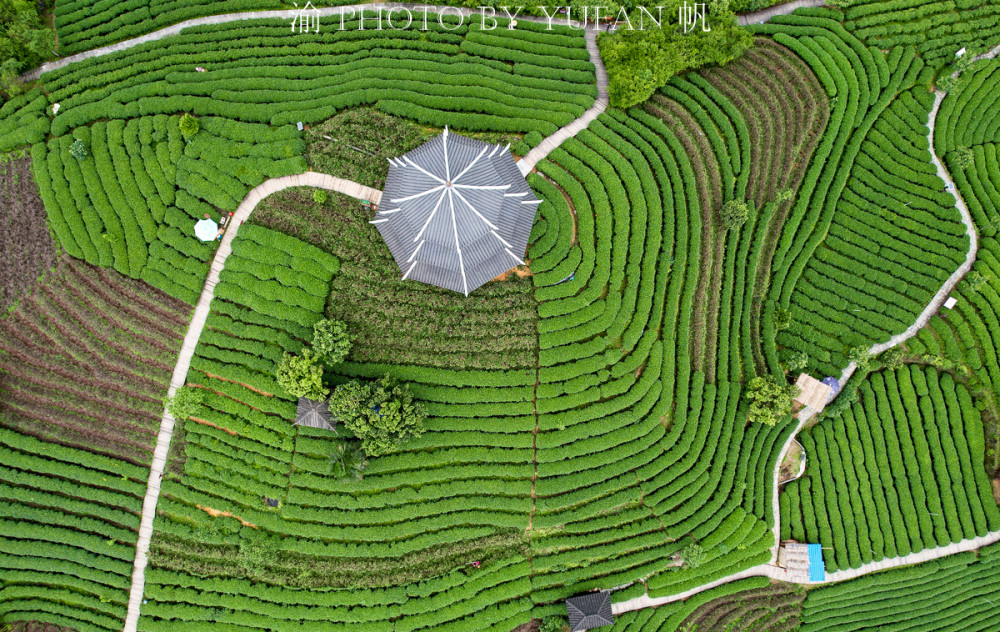 There are two good places to visit Xianren Mountain, one is the primitive Buyang Dong Village, and the other is the original high mountain tea garden on the top of the mountain. Because we have visited Chengyang Bazhai, Yueye Dong Village and Guan in Sanjiang successively. Dong Dong Village, Da Dong Village and other Dong villages, so when we arrived at Xianren Mountain, we came directly to the original Dong tea garden on the top of the mountain.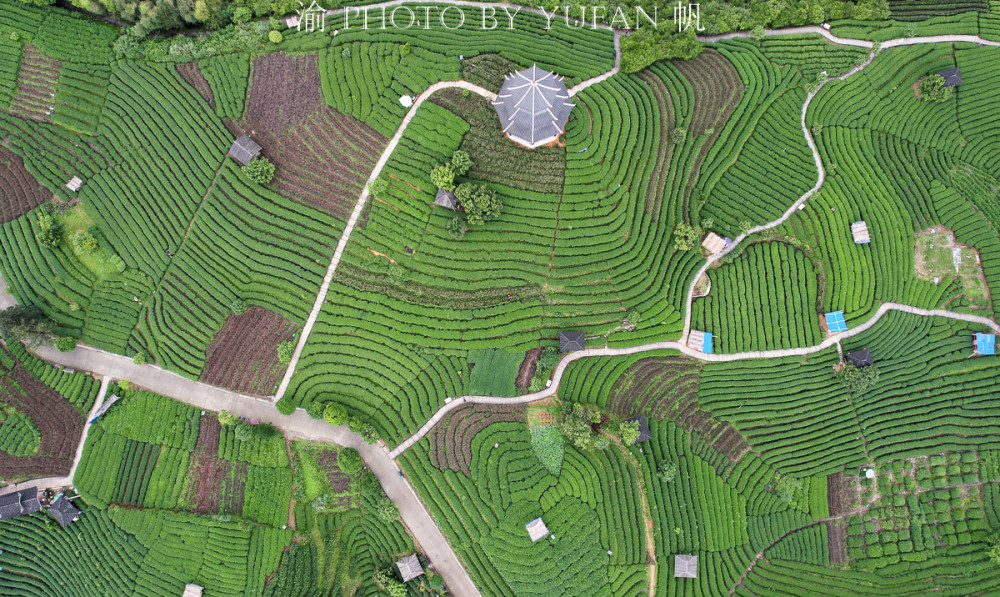 Xianrenshan Dong tea gardens are called 10,000-mu tea gardens by the locals (according to Yufan's understanding, there are actually only more than 3,600 acres). These tea gardens are distributed among high mountain terraces at an altitude of 600-1000 meters. They are often surrounded by clouds and mist, so they can be regarded as real mountains. Yunwu Tea Garden.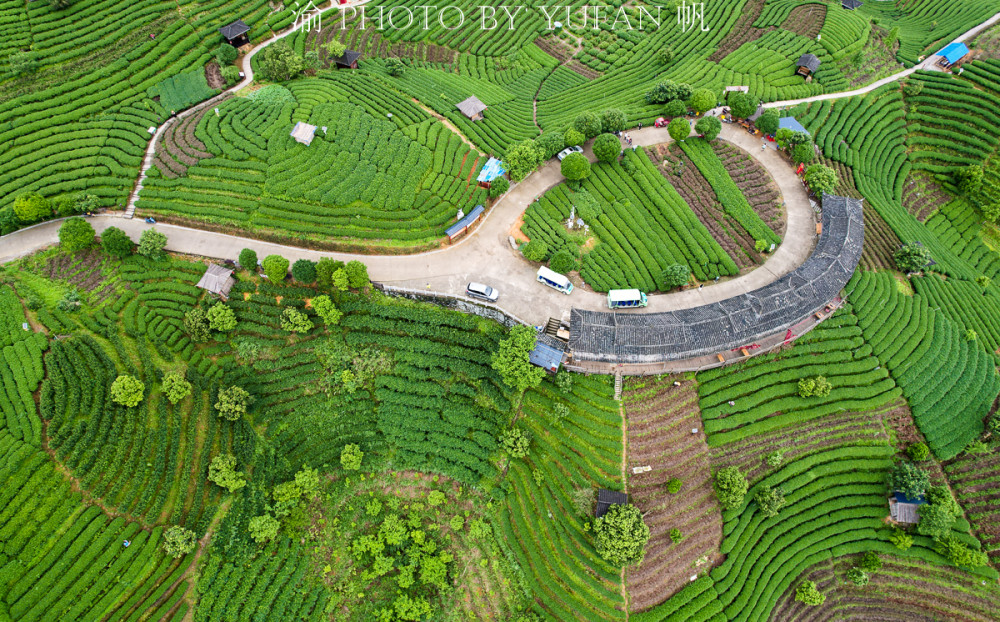 As Xianren Mountain is located in the mountains at the junction of the three provinces of Guangxi, Guizhou, and Hunan, there is no industrial pollution within a radius of one hundred miles. Therefore, the environment here is excellent, not only the air is fresh, but the content of negative oxygen ions is extremely high, which is 5 times that of the mountain. In addition, this environment is very suitable for the growth of tea, and the Dong tea produced is extremely nutritious. It can be described as a collection of the spirit of the world and the essence of the sun and the moon. It enjoys the reputation of "China's first tea in early spring".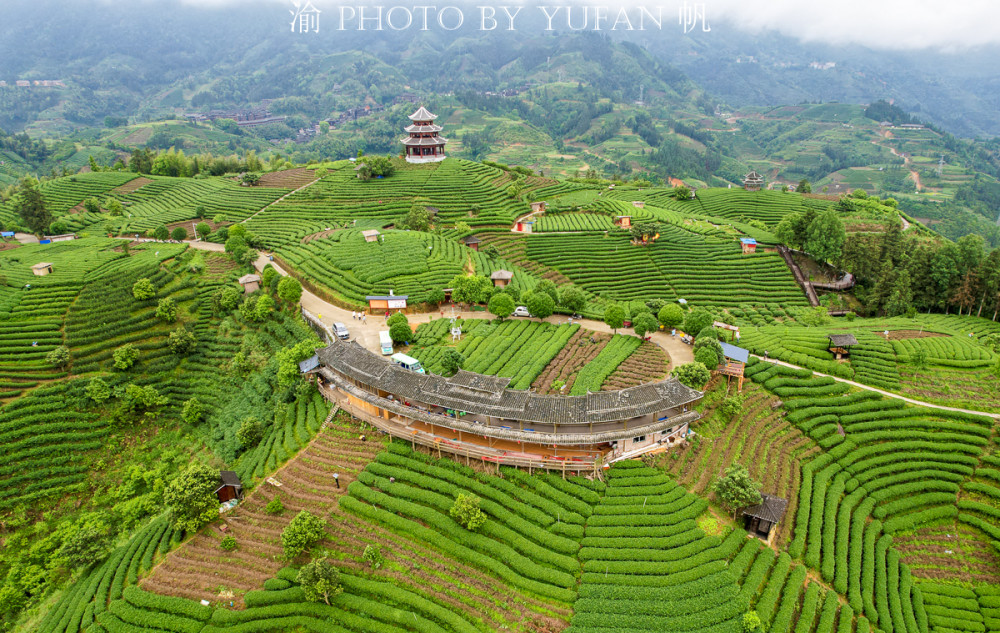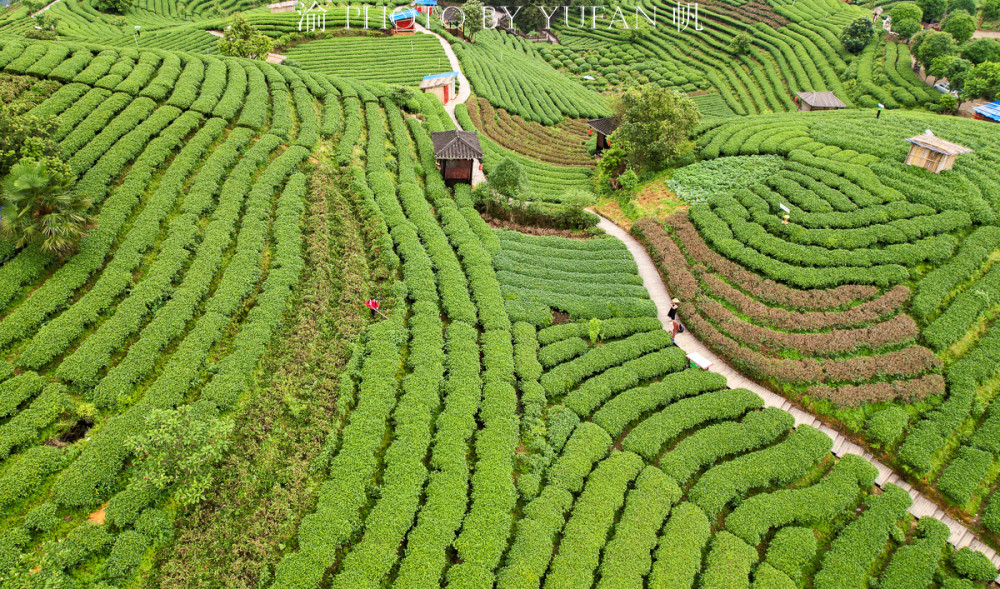 Looking down on this tea garden from the air, the tea fields one after another are like fingerprints of the earth. They look both regular and full of changes. They are very beautiful.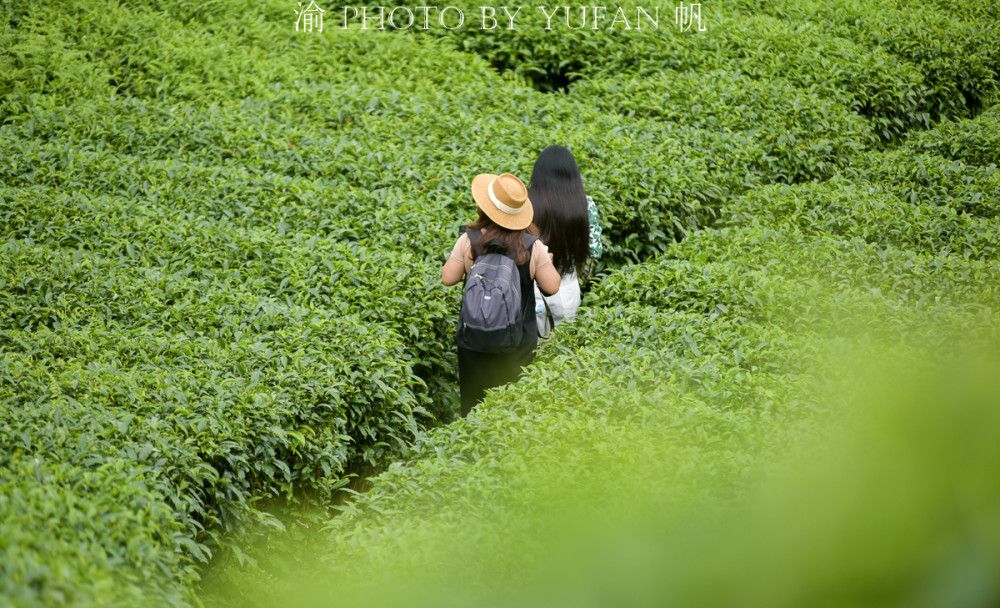 Because of its good ecology, good environment, and good scenery, it is a poetry and distant place that many urbanites yearn for, so it has now been developed into a tourist attraction. At the bottom of the mountain, there are sightseeing buses directly to the Buyang Dong Village and the tea garden on the top of the mountain. Going for a walk inside, I also feel refreshed and happy.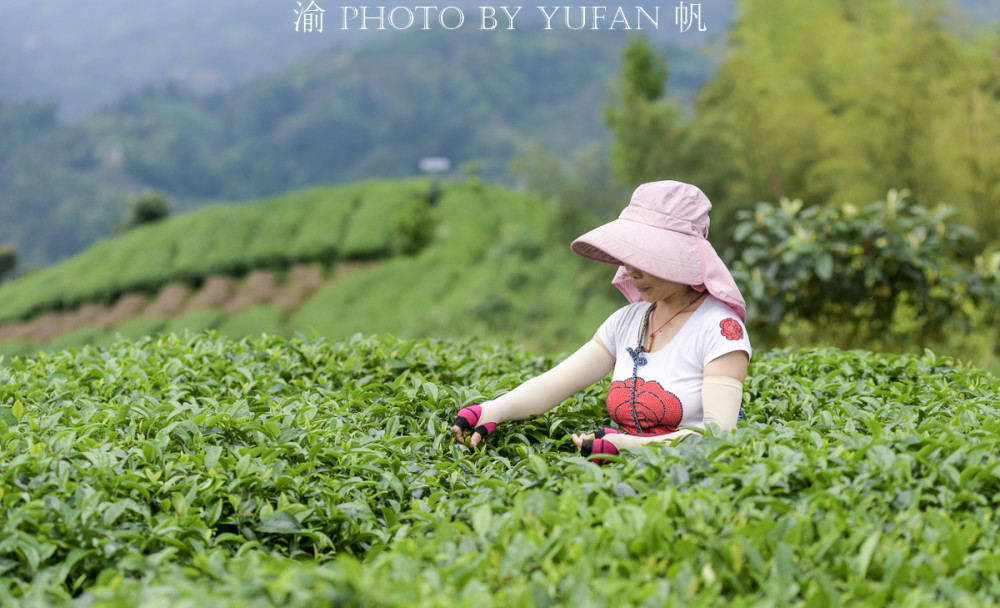 Good tea comes out of high mountains and clouds. The tea from Xianren Mountain is an important source of income for the Buyang Dong people. Early May is the season for tea picking. When we arrived, we saw many villagers picking tea, except for a small number of people who were frying it and drinking it at home. In addition, most of the others will be sold to tea merchants who come to buy.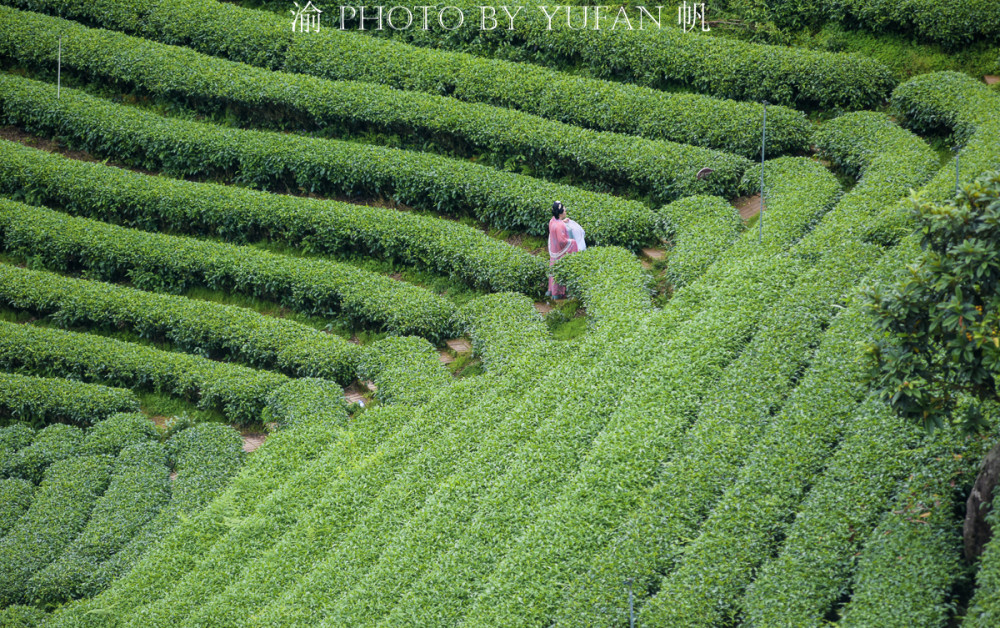 Yu Fan asked for a price. One catty of raw tea can sell for more than ten yuan, and it might be more than ten or twenty catties a day, and the income is about 200 yuan. For them, they can make a fortune without leaving the village. The good income can be regarded as a gift from Dashan.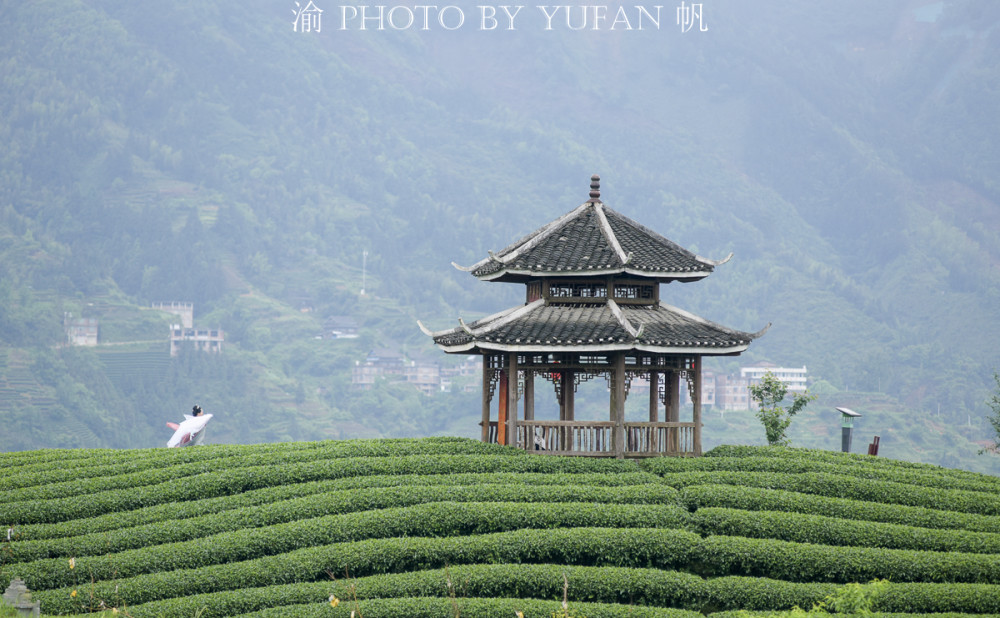 We have noticed that in order to welcome the arrival of tourists, Buyang Xianren Mountain has built a complete travel trail and a large number of pavilions for tourists to rest and view. It is really a good place with beautiful scenery and few people, not only the scenery Beautiful, and very suitable for shooting portraits, if you can change into a set of Hanfu with fluttering skirts, the photos will be more artistic.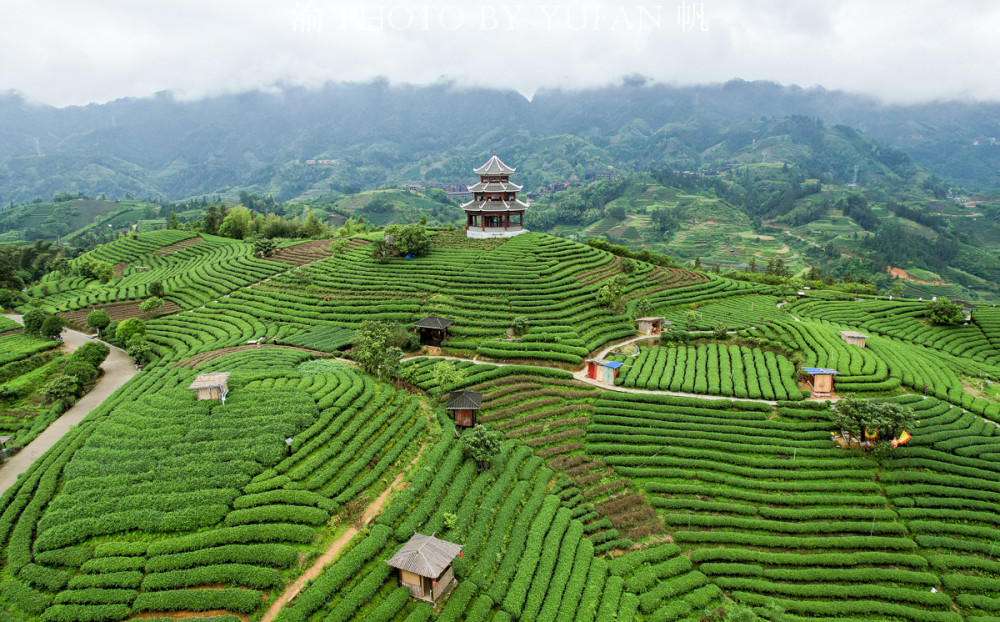 If you are tired from playing, you can also go to the Dong Village on the mountainside to rest and taste the original Dong Township cuisine. You can even choose a homestay with invincible scenery, live in the mountains and see the scenery. If the weather is good, pay back at night. You can see the sky full of stars, don't mention how beautiful the scenery is, what do you think?