This girl is a tornado in the fashion industry of the last century.
The fashion designer Antonio saw her astonished, and the writer Yishu wrote books for her. The famous Galeries Lafayette, Saint Laurent, and Issey Miyake fell in love with her and regarded her as a muse of inspiration.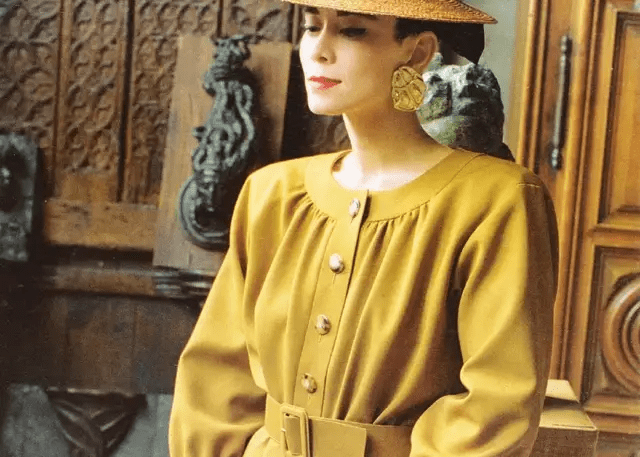 She is Zhou Tianna, who was called The Japanese version of Brigitte Lin, the American version of Hepburn.
At the age of 15, a super model debuted and became the spokesperson of Shiseido; at the age of 19, he became famous internationally and became a rising star in the fashion industry; at the age of 21, he married into a wealthy family and became the proprietress of the Zhous restaurant in New York.
However, after all, the tornado was short-lived, and then she experienced divorce, entrepreneurship, loss of love, the death of a friend, and the loss of family wealth…
In the late 1980s, at the most frustrated and peak moment, she announced to the society: I have AIDS.
There is no precedent in history, she became the first female star to disclose that she was suffering from AIDS.
01 Debut at 15, fame at the age of 19, well-known in the world fashion circle
When the Hong Kong writer Yi Shu met Zhou Tianna for the first time, Tian Na had a stunned glance in the lobby of the Peninsula, and Yi Shu sighed:
"I was so shocked that my chin was about to fall, and my soul finally returned."
The beauty of the ages is unparalleled, and the eye-catching is a beautiful woman.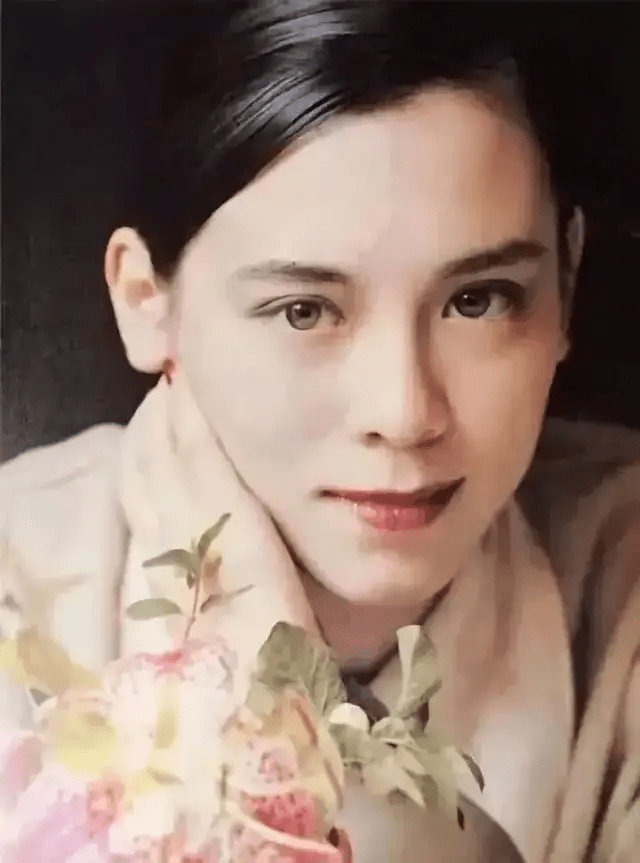 Zhou Tianna was born in Japan in 1951, of American and Japanese descent.
His mother is a Japanese film actor and his father is an American soldier. The two met in a Japanese cafe and gave birth to a daughter, named Bettina Louise Lutz (the original name of Zhou Tianna).
She is born with her beauty and is a gift from heaven. She is tall, with profound features, an oriental feminine charm, and a sexy European figure.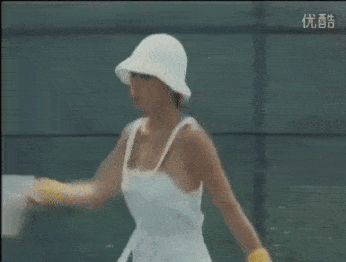 In 1966, Zhou Tianna was just 15 years old, and she was charming and charming. She was selected as a model and became Shiseido's ambassador.
In 1968, she became Japan's hottest actress and entered the fashion circle with her beauty.
At the age of 19, international fashion design expert Antonio Laubus met her in Japan and was shocked to take her to Paris, the fashion capital.
In just two years, her name became well-known in the fashion circle of the world and was a smash hit.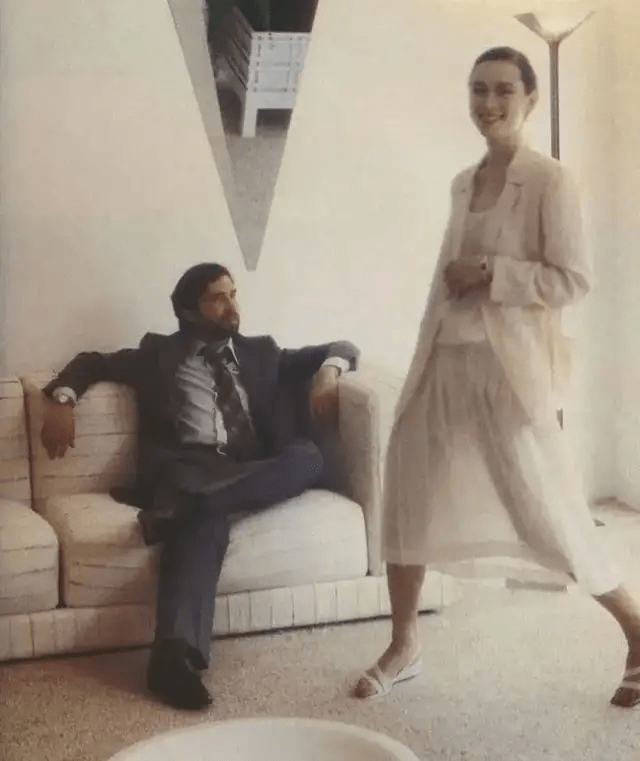 Her clothing was featured in a special article by the Times of London, and her name was listed in the "International Best Dressed Hall of Fame".
In the "Hall of Fame", Queen Elizabeth, Princess Diana, and Mrs. Simpson are also on the list.
She has repeatedly appeared on the covers of top magazines such as "Vogue", "Harper's Bazaar" and "Elle".
Pop art leader Andy Warhol painted her portrait and treasured it for a lifetime.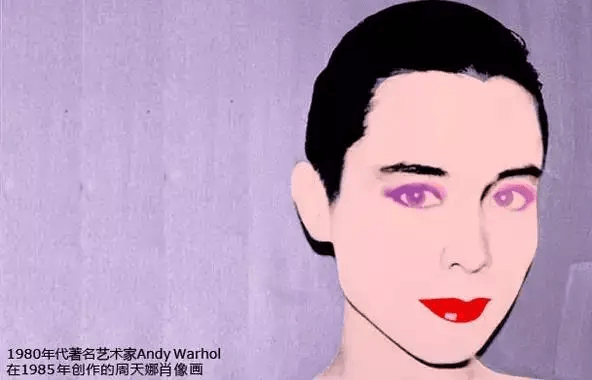 Saint Laurent, Issey Miyake, and Armani regarded her as the muse of inspiration. Galeries Lafayette Carl commented on her: "The clothes she wears, no one looks better than her!"
She wears gorgeous and exquisite antique robes, which are very elegant and luxurious of oriental women; she wears simple black and white suits, avant-garde and heroic, leading the trend.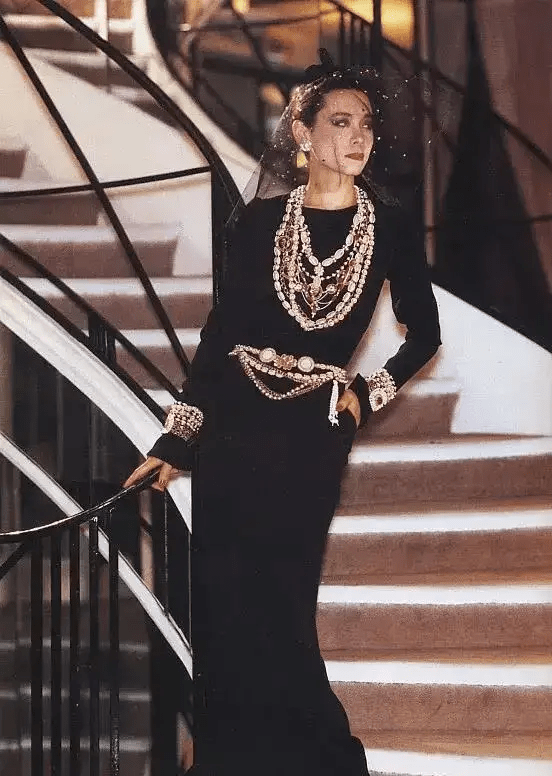 Later, Zhou Tianna made a big break in the celebrity circle with her minimalist style and became a popular fashion icon.
With red lips, she fascinates all beings; with short hair, she transcends gender aesthetics.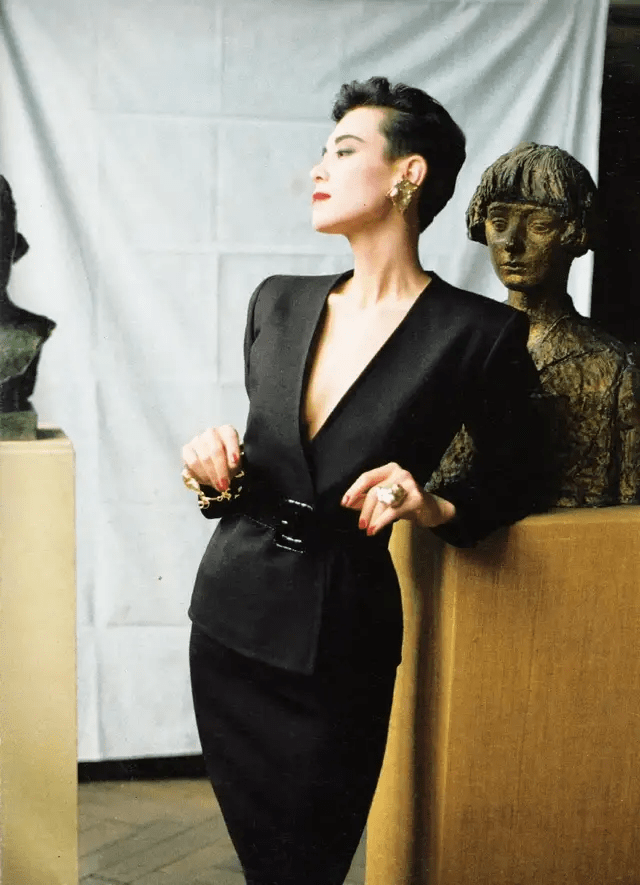 The beautiful woman is like this, and the celebrity men let her choose. She prefers to fall in love with the Chinese giant Zhou Yinghua who is 11 years older than him.
02 Married at the age of 21 and changed his surname Zhou to a wealthy
Zhou Tianna's "week" is derived from this wealthy son.
In 1971, 21-year-old Zhou Tianna met 33-year-old Zhou Yinghua and fell in love.
Zhou's family is distinguished and famous at home and abroad.
His father is Zhou Xinfang, a master of Peking Opera Lin School, and Mei Lanfang, who is as famous as Mei Lanfang, attended the founding ceremony in 1949 at the Tiananmen Gate.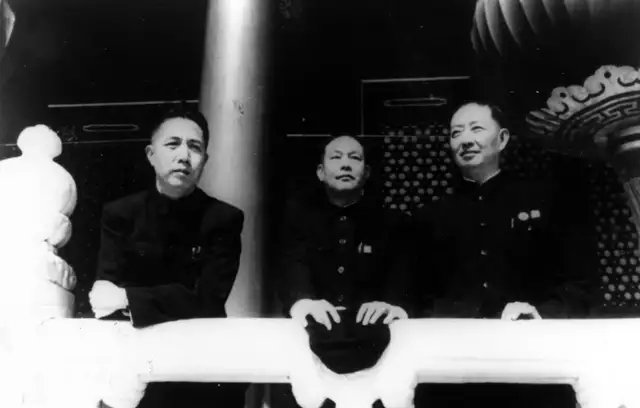 The mother is Shanghai's top socialite Qiu Lilin, and she is also the first person to elope with Miss Shanghai on the beach.
Sister Zhou Caiqin is the first Chinese "Bond girl", younger sister Zhou Caici is a well-known "Gu Ci" in Hong Kong circles. She made Leslie Cheung famous in one hand and discovered the singing god Jacky Cheung.
Zhou Yinghua himself is the founder of Mr. Chow, a high-end Chinese restaurant in London.
His ex-wife, also quite famous, was the British supermodel Grace, who later became the creative director of American Vogue. Grace has also praised Zhou Tianna's good taste, and the two have become close friends in the boudoir.
In 1972, Zhou Tianna and Zhou Yinghua fell in love for one year and quickly married.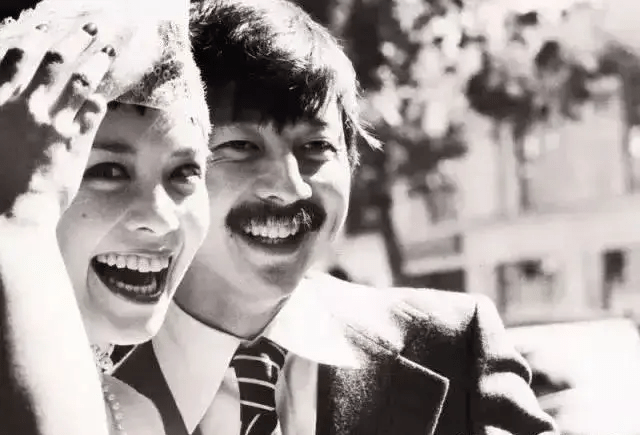 After marriage, he lived in a luxurious 19th-century mansion in London, with magnificent decorations and numerous antique paintings.
In the upper-class social circle, the Zhou family is recognized as a talented and talented woman, a couple of gods and goddesses. Zhou Tianna is good at fashion design, Zhou Yinghua has studied painting and architecture, and the two achieve soul interaction in art, and the marriage life is sweet and harmonious.
And Zhou Tianna, who is well-known internationally, gradually faded out of the modeling world after marriage, and became a hostess and operated a restaurant with her husband.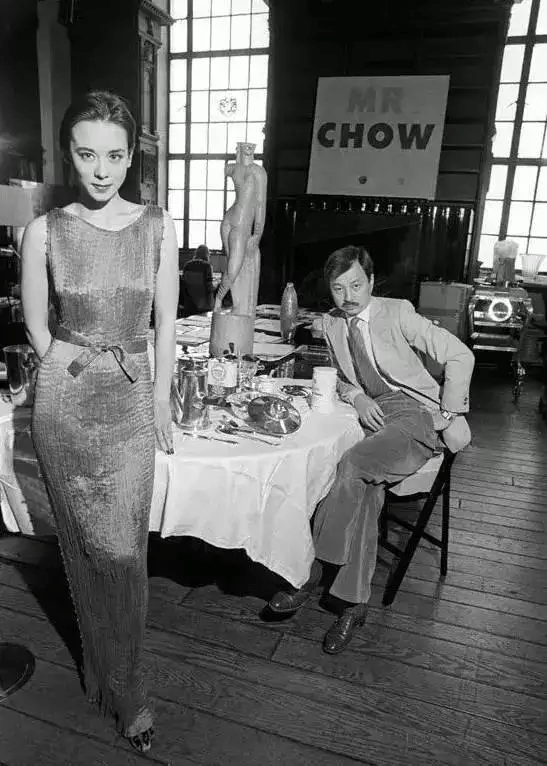 In 1973, the two opened Zhou's restaurant to the United States, with an annual turnover of up to 3 million US dollars. Since then, the Zhous have become very wealthy.
Zhou's restaurant opened three branches in a row, Zhou Yinghua is therefore known as the "Chinese God of Food".
Zhou Tianna has also become a living signature of the store, attracting the creation of countless famous photographers.
However, like sleepwalking in the sky, good times will not last long.
In the early 1980s, Zhou Yinghua learned that his parents had been persecuted during the Cultural Revolution and died one after another. He was devastated, and the important task of running the restaurant fell on Zhou Tianna alone.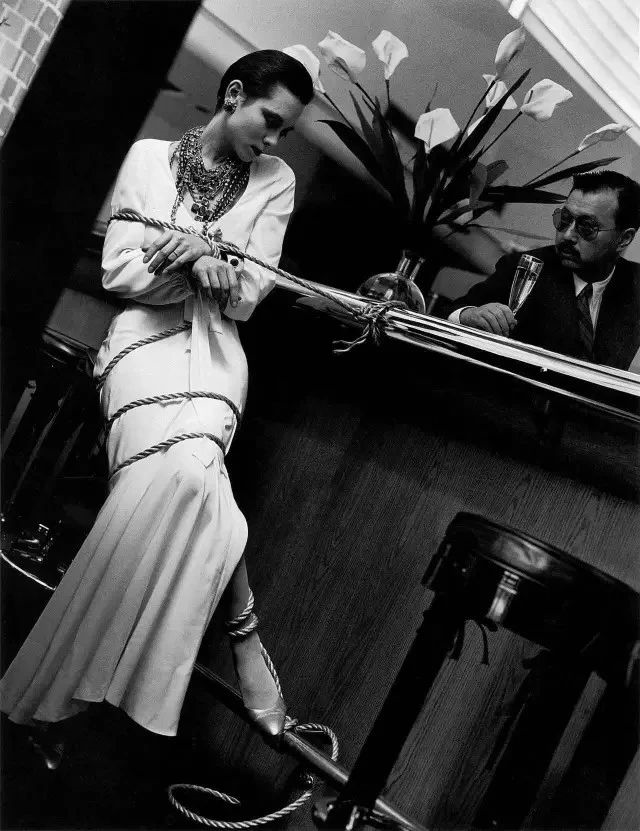 Within a few years, the two people gradually diverged in their feelings, and they looked close together. In 1987, the Zhou family began to separate, Zhou Tianna went to Paris to develop alone.
Unexpectedly, this trip to Paris, Actually ended the first half of Zhou Tianna's starry life ahead of schedule.
03 Divorced, Love, AIDS, and the first female star to be publicly ill
The past is gone, life is geometric.
Zhou Tianna, who returned to Paris, realized that she was drifting away from her husband and that it was impossible in this life. With an empty heart, she sings with her old friends all day long and sings and strays wildly.
At this time, she met the Hollywood star Richard Gere, the actor of "Hachiko", both of whom were vegetarians and quickly fell in love.
So in 1989, the Zhou family officially divorced, and the 17-year-old immortal couple finally parted ways.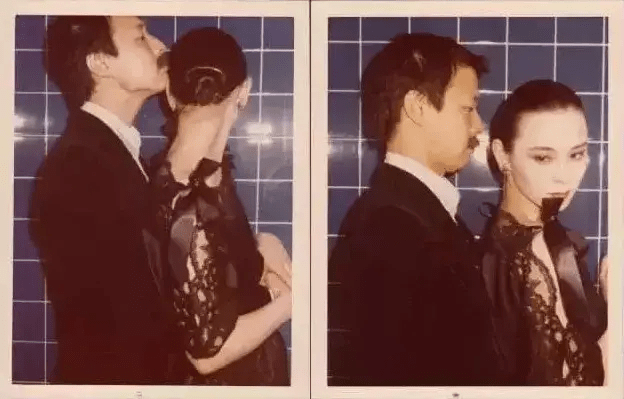 At that time, she had opened a jewelry store in Japan and was the chief jewelry designer. She founded her own jewelry brand, the most famous Kyoto Bracelet series.
Even design master Calvin Klein used her design in CK's autumn and winter series.
However, Zhou Tianna did not regain love after the divorce. The handsome boyfriend Richard quickly met Cindy Crawford, the American supermodel. Don't fall in love with empathy, abandon her.
It was also that year that Zhou Tianna was diagnosed with AIDS.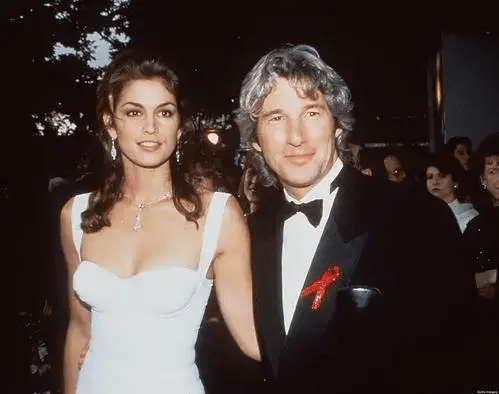 And her Bole and good friend Antonio Laubus, and confidant Andy Warhol have also passed away.
Alone, his life is not long, That was the darkest time in her life.
At this time, she made a jaw-dropping decision: Publicly declare that he is suffering from AIDS.
The news came out and immediately caused an uproar. Many celebrities kept her away, and her career also caused a lot of fluctuations.
But she only devotes herself to public welfare and runs for AIDS patients. She is alert to society that life is precious and she needs to cherish herself and others.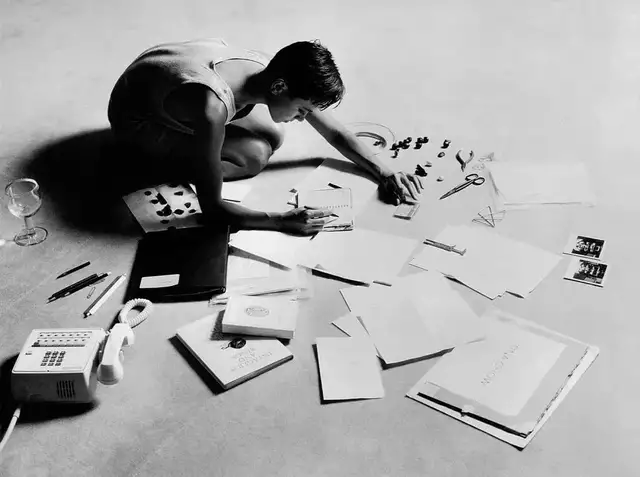 In 1991, Zhou Tianna moved back to California to recuperate. She knew that death was coming.
As a result, she began to sell or distribute her jewelry property to relatives and friends.
In the past ten years, all the precious fashions and artworks that she has collected meticulously have also been donated to the Fashion Institute of Design (FIT) in New York.
The property she donated almost includes the essence of 20th century fashion. This is also the last contribution she made to the fashion career that she loves all her life.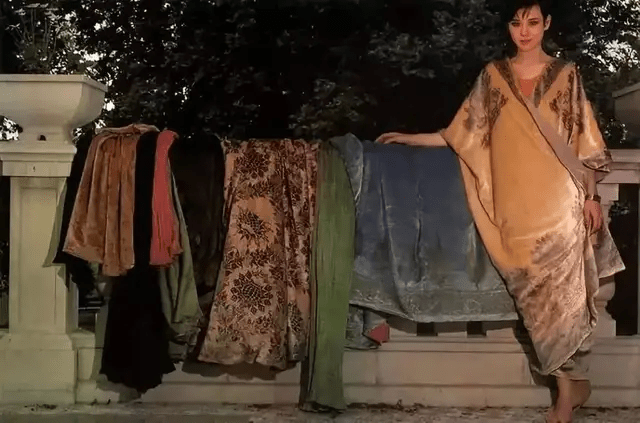 She made a wish: After I die, I hope to set up an AIDS sanatorium in Mexico in my name to repay the Mexican nurse who took care of me.
This nursing home was later renamed "Tina's House".
She once collected the love of the world, and returned all the gains of her life to the society, Come clean, and go unrestrained.
04 41-year-old Fragrant Xiaoyu was shocked by world celebrities
Fireworks are easy to be cold, with a flash in the pan, and wither when they are in full bloom.
In January 1992, Zhou Tianna wore her favorite Mariano Fortuny blue pleated skirt and left the world peacefully.
Before she died, she lay on the sickbed and said to herself in shock: I have never had promiscuity in my life, and I am serious about feelings, but this is the end.
That year, she was only 41 years old.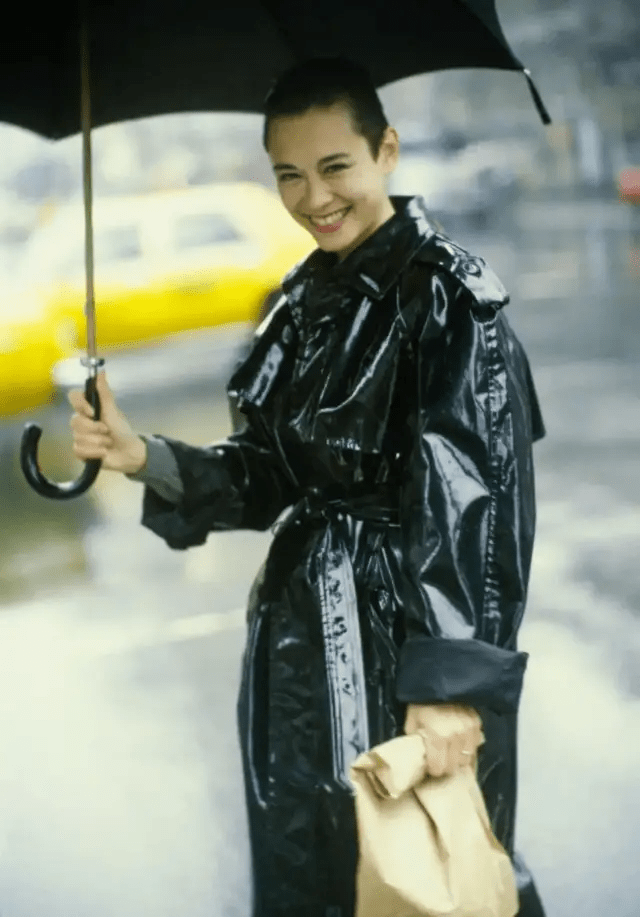 The beauty is so beautiful that everyone is jealous, and the love is vigorous. Bright like stars, calmly ending, short and legendary, leaving a permanent mark for the times.
The news of her death caused a sensation in the entire international fashion industry, and the entire literary and fashion circles mourned and wept for her.
"New York" takes "Lost Angel" as the theme, and misses this Fashion Icon, saying that her life and her departure are a chapter on the beautiful page.
In March of the same year, the New York School of Fashion Design exhibited an exhibition with Tianna as the theme to promote the legendary life of this international beauty.
Deng Xiaoyu, the founder of Hong Kong's veteran magazine "Outside", wrote: "It's hard for fellow travellers not to admire her and like her, but it's a pity that she left us too early."
So far, the design of GUCCI autumn and winter clothing is still inspired by Zhou Tianna, and people still call her the goddess of the fashion industry.
The beautiful woman has passed away. After many years, we read Yi Shu's novel "Walk Dance" based on Zhou Tianna. It seemed that the free and stubborn beauty appeared in my mind.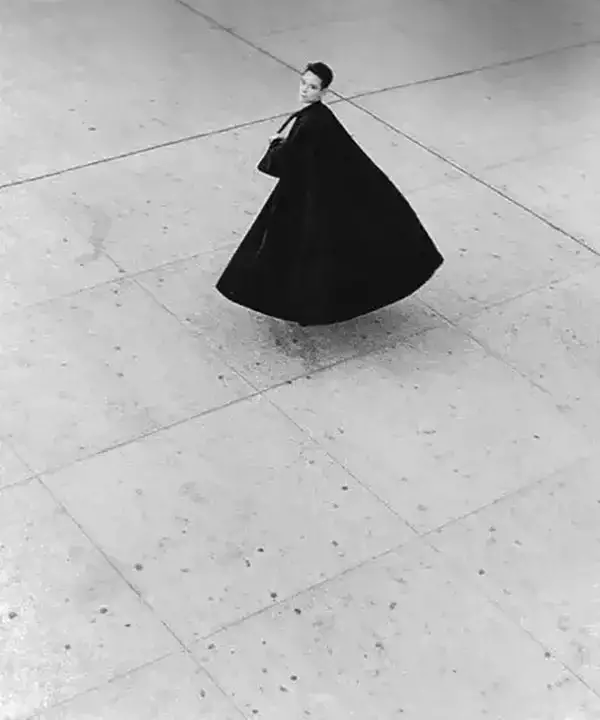 She has clean short hair and a clear and firm face. She walks forward alone, loving what she loves, following her dreams, never excuses, never regrets the way she came. She only needs to maintain the most beautiful moment.
The true beauty, as long as it has appeared, will never disappear.
Yi Shu wrote in "The Garden Dance": It is called Yuan Wu, no matter which side it turns to, as long as you jump down, you will meet me after all.