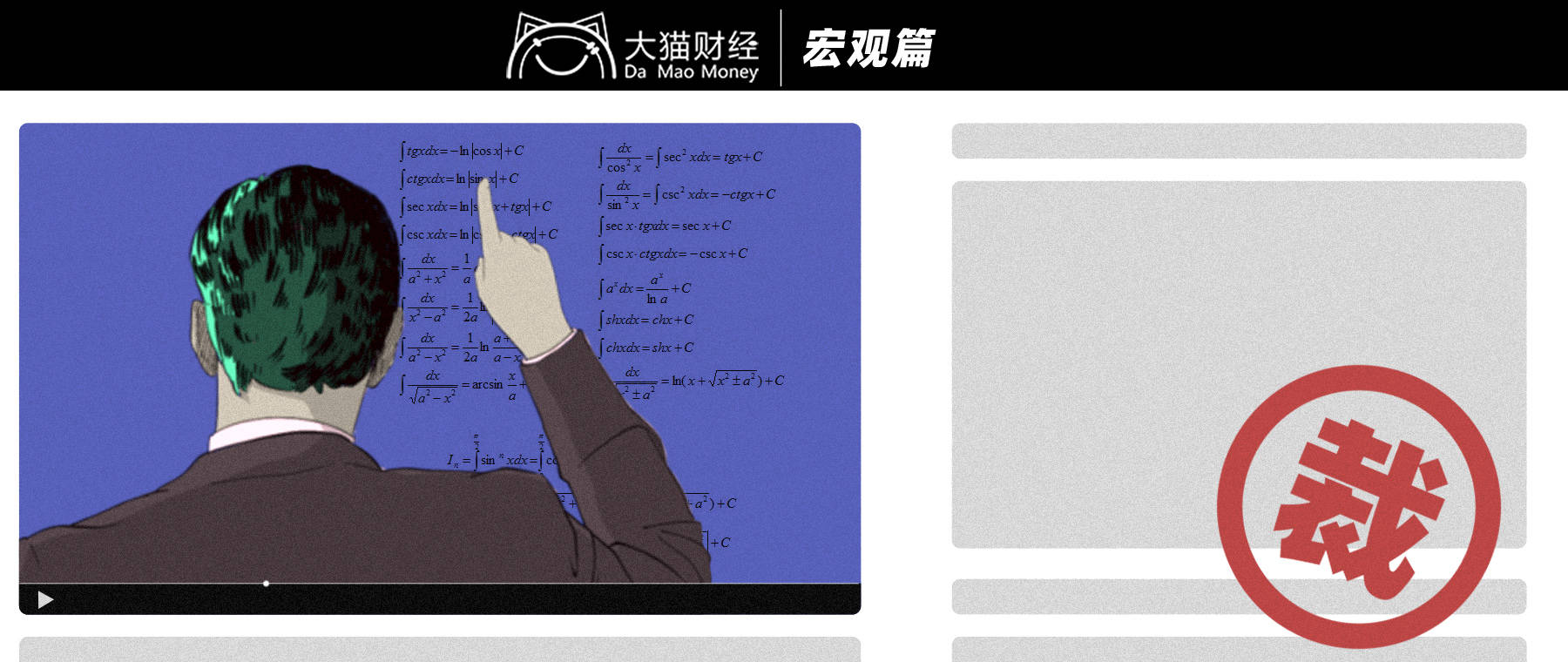 Author | Cat Brother
Source | Big Cat Finance

To say that the industries that have been uncomfortable lately are all kinds of education and training institutions.
Some time ago, a large number of online education institutions, including New Oriental and Good Future, were not spared, and their stock prices collapsed one after another, and the worst fell. GSX (Gaotu, GOTU.US), at its worst, it has fallen 90% from the high point at the beginning of the year.
why?
All kinds of rectification, the boundaries are becoming clearer and more restrictive, and many businesses are basically impossible to do. As a result, major companies have started to lay off employees.
Sporadic news of layoffs broke out before, and some people who got the offer were notified that they were "not hiring" before joining the job. Various channels of school recruitment and social recruitment were drawn down, and there was a lot of rumors.
By the end of May and the beginning of June, news related to layoffs has completely entered a period of concentrated outbreak:
● Gaotu Group was blasted to lay off 30% of its employees, the early enlightenment project was abandoned, and the information flow and live broadcast business were shut down;
● Yuanjiao started to lay off newly recruited teachers. In June, it laid off 40% of new teachers, and in July, it laid off 10% of teachers in class. Its chalk public examinations laid off more than 7,000 staff. Zebra AI classes cancelled offers or delayed entry;
● In the K12 school section, the "0-to-normal" team, operations and products where the scope of job cuts are concentrated, some departments have been "one pot end";
● ByteDance's education business structure adjustment;
● Xueersi suspended recruitment in some cities…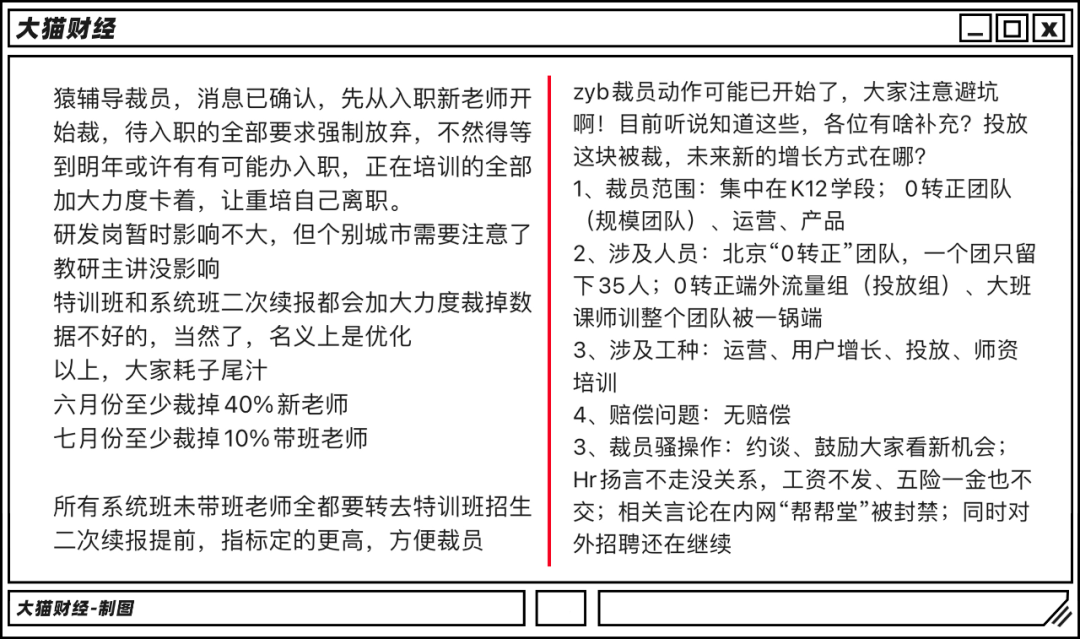 Some company executives are outspoken, "This year's summer job reduction in the entire industry may exceed 100,000."
Of course, the news of layoffs will naturally not be claimed by each company. The xx gang even came out to refute the rumors, and the rhetoric is still the same, "this is normal personnel optimization and flow", and the recruitment of key business talents is still continuing.
Ha ha.

Just forget about layoffs, but there are many ways to do it.
Some civilized companies will reveal some news in advance, and then hint that you can find new job opportunities, and then voluntarily leave; some companies directly offer "training exams" to "optimize."
Some in-service employees of the xx help broke the news that the company conducted a "rescue" training for old employees, first training and then taking exams, but the exams continued training. Very few can "recover", and those who fail to pass the exam voluntarily resign; "Recruits" require 200% of the performance to reach the standard, and will organize a written test, pass 80 points, and fail to leave.
Was laid off, but also questioned the ability , But the assessment content has a large area of ​​unregulated training content.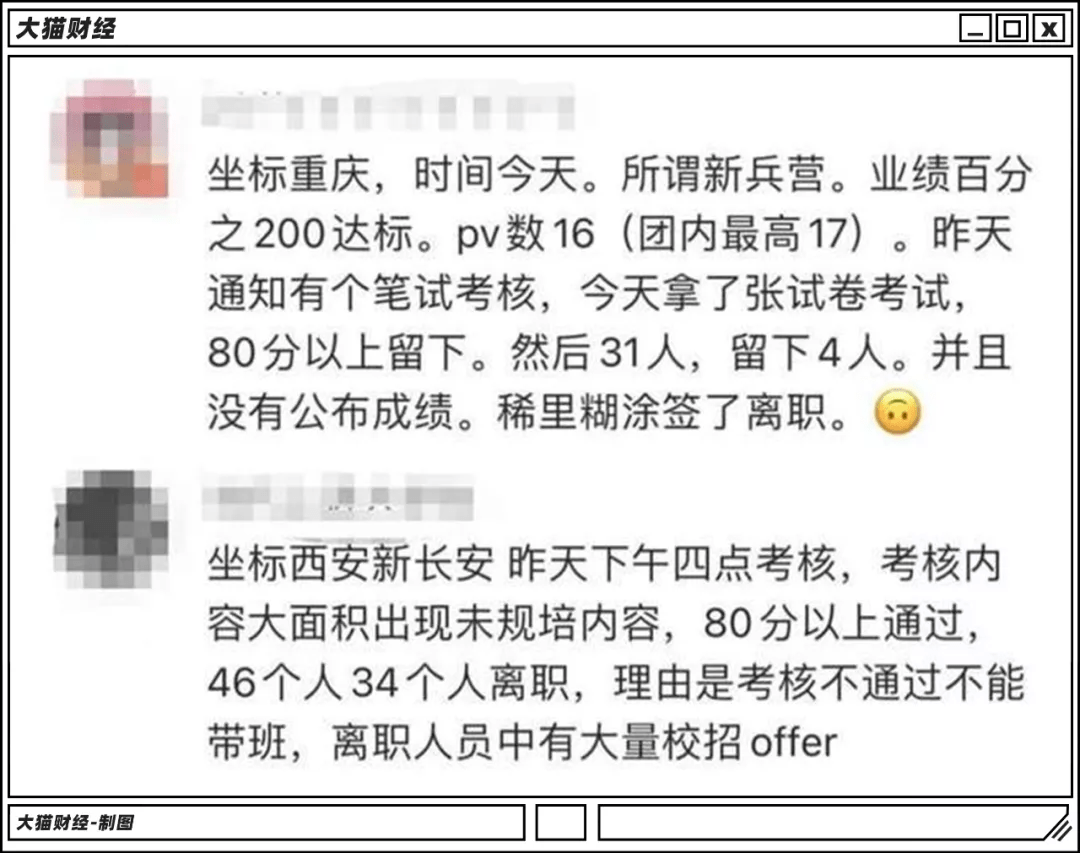 Anyway, in order to get you to leave, the company really used great power, In the final analysis, it is still a question of money.
Neither do they want to retain people nor lose money. When the "savvy" voluntarily resign, they can still have a "clean" back tone. For those "unsavvy", some Hr are not merciless, and there is no compensation for layoffs, even He threatened that "the wages will not be paid, and the five insurances and one housing fund will not be paid." If he has the ability, he will go to arbitration.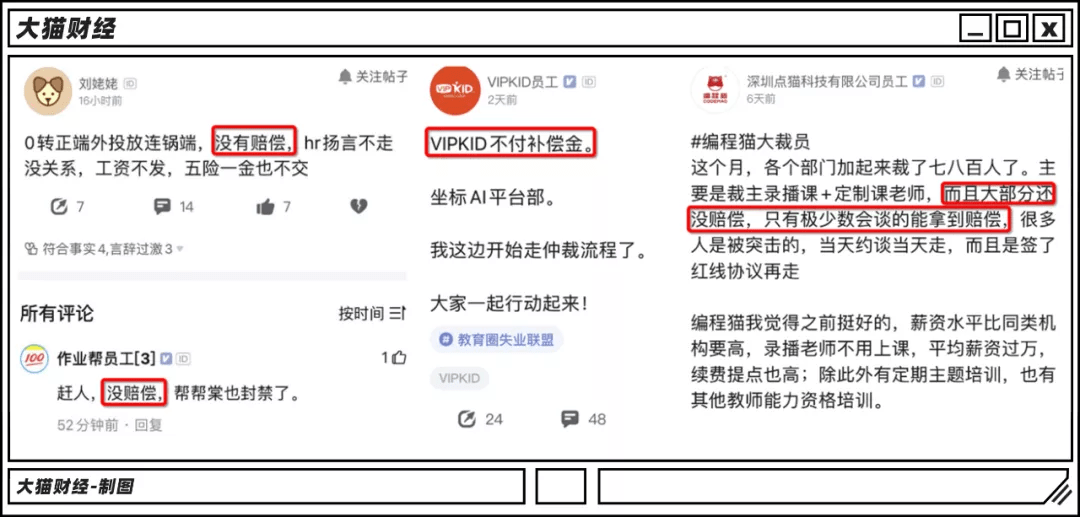 For these regular employees, they may be able to get money after all the hard work, but there are a few types of people who are the worst.
The first affected are those who have received an offer but have not yet joined the job , After all, the offer is not binding. As long as you haven't joined the job, you don't have to bear any responsibilities. Not only is the high salary that you promised is gone, but now the job is gone.
Unfortunately, there are fresh graduates Many people have received verbal offers or signed tripartite agreements. Under the temptation of "millions of annual salary", they have been waiting to reach the pinnacle of their lives. Now the company has broken the contract, and the spring and autumn recruits have been missed. It is even harder to find a job without breaking the contract. The tripartite agreement is also required by the school.
In the past two days, Gao Tu said that fresh student tutors who have signed a tripartite offer can enter the job as normal, but Gaotu's employees advise the younger students, if there is a pit, don't jump. "If you have a chance, don't come first, unless you think you can kill more than 50% of the people."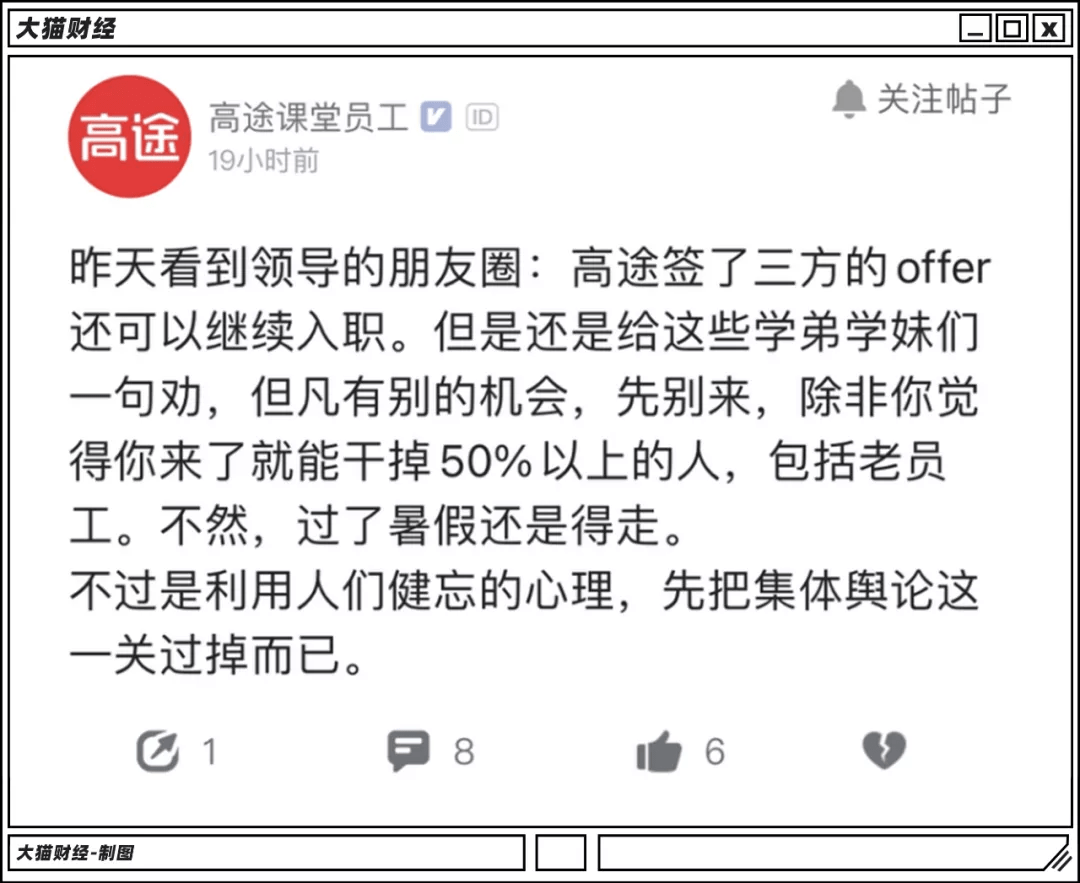 Don't look miserable now, Just half a year ago, online education was still a real "money and power stock."
In recent years, online education has really been a big trend. After all, the cost of students during the holidays has risen year after year. The summer vacation, which was previously unaffordable by 30,000, has risen to 80,000. When the epidemic begins in 2020, various out-of-home projects cannot be realized. Education has become the only choice for parents.
Education is becoming more and more involuntary, and parents are becoming more and more anxious, which gives online education a lot of room for development.
From Good Future to 51talk to GSX, they went overseas to ring the bell. At the beginning of 2021, they basically reached the high point of the year. The market value of Good Future and GSX both exceeded RMB 200 billion.
And the remaining unicorns are also desperately financing, and then also attacked the capital market, According to the data from Tianyan Check, the total financing amount of the four online education unicorns has exceeded 35.1 billion U.S. dollars, or about 224.3 billion yuan since its establishment.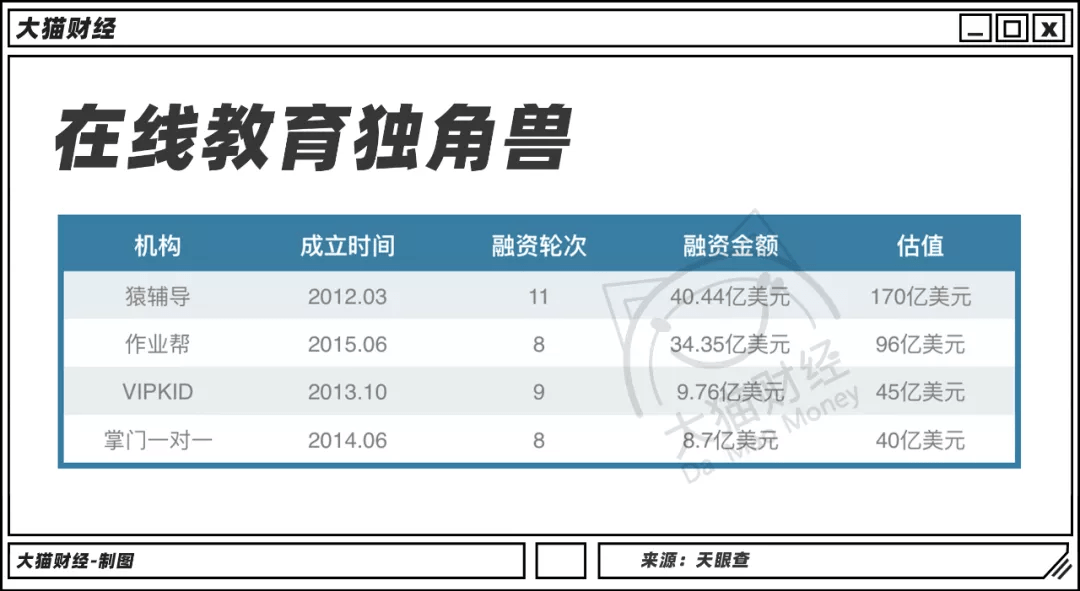 Strong financing skills, burning money even more.
Each institution focuses on the "famous teacher card", because having a "famous teacher" means a source of students , So every family is very cheap in robbing teachers for listing. It is very obvious at this time who has the rich and powerful.
At the beginning of this year, online education was still an industry with a large talent gap. Recruitment at that time was still described as a "recruitment war". The recruitment conditions were very good, with an annual salary of one million at every turn. The monthly salary of the socially recruited lecturers of some institutions can also be opened. To 50,000 to 80,000.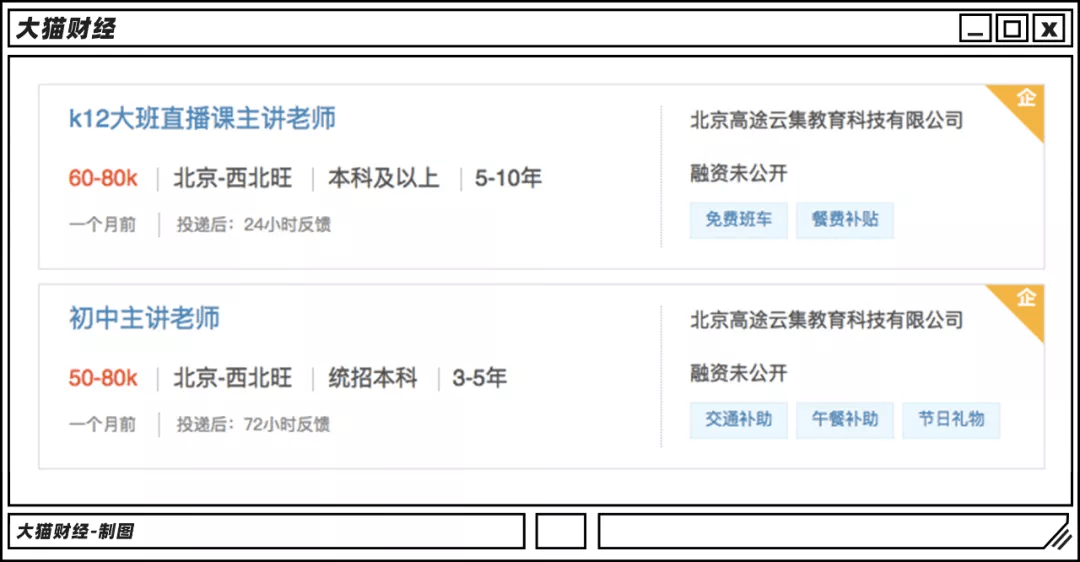 "Famous teachers" are hard to grab, so grab the fresh graduates and train them yourself. In order to grab the seedlings, the salary offered can be said to be amazing.
Gaotu Class has an A+ plan for 2019-2022 graduates. The lecturer has an annual salary of 600,000-1.2 million. Outstanding students can participate in holdings, and the salary is unlimited; Netease has a good autumn recruitment, high school large class lectures start at 500,000, K12 The minimum salary is between 400,000 and 1 million, and the outstanding ones will settle the Beijing hukou.
Even when high technology is craziest, I dare not give such a high salary.
Even for ordinary tutors, the monthly salary is more than ordinary, and some have received a high salary of 20,000 during the internship period. Online class teachers have become one of the most desirable professions for graduates of prestigious schools.
It's just a pity that the positions that were scrambled in the first half of the year have not yet entered the second half of the year and have become the main targets of layoffs.
Hedong and Hexi, it only took half a year.

A chicken feather, whose pot is it?
have to say, Part of this industry is disabled by themselves.
Because the bubble in this industry is still too big. As mentioned earlier, the financing amount of the four unicorns exceeds 200 billion, and the data of iResearch Consulting shows that The market size of the online education industry in 2020 is only 257.3 billion , And the list of online education can already be pulled out of the "top 100 list", so in order to grab the share, you can only burn money.
Anyway, investors pay the bill. As for whether the money is worthwhile, it has to be said otherwise.
There was a big joke a while ago. Four companies found a supplier when they were doing promotion, and the supplier was really not responsible. It didn't matter if the actor was the teacher, but only one actor was found to play the teacher of the four companies. , This money is too easy to make.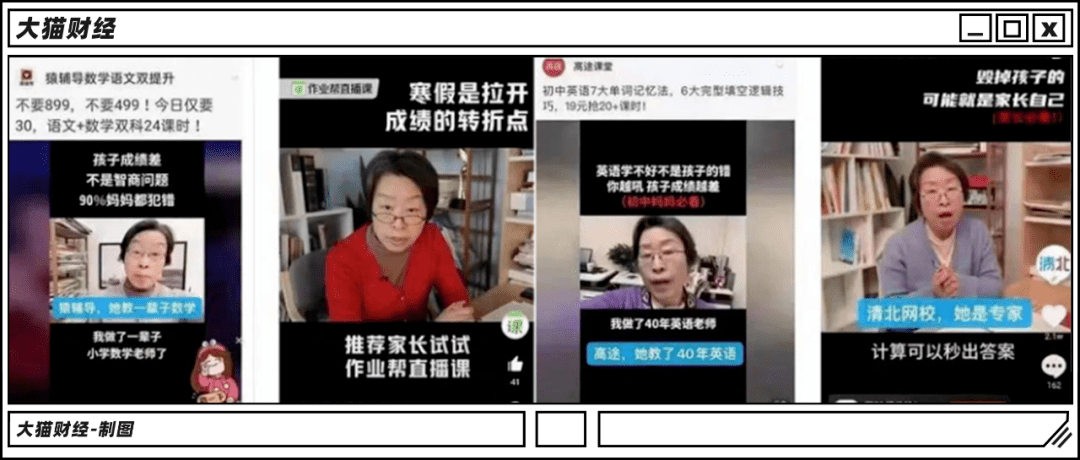 The advertisement rolls over, you can imagine how well the goodness of the famous teachers in reality is broken The State Administration of Market Supervision couldn't stand it anymore, and verified that they had "exaggerated marketing, false propaganda, and price fraud" and imposed top-level punishment.
Homework Gang and Yuanjiao's fictitious teacher teaching experience, 13 institutions including New Oriental, Xueersi, One-to-One, Wall Street English, etc. have all been blacklisted due to price fraud.
That's it, it's already a rule, because the unruly ones have already run off. From 2019 to 2020, a large number of "students" and "one-on-one" have fallen, pitting parents with a large amount of tuition.
I thought it was a shuffle at that time, but I didn't expect the big shuffle to really begin now, because the killer was coming.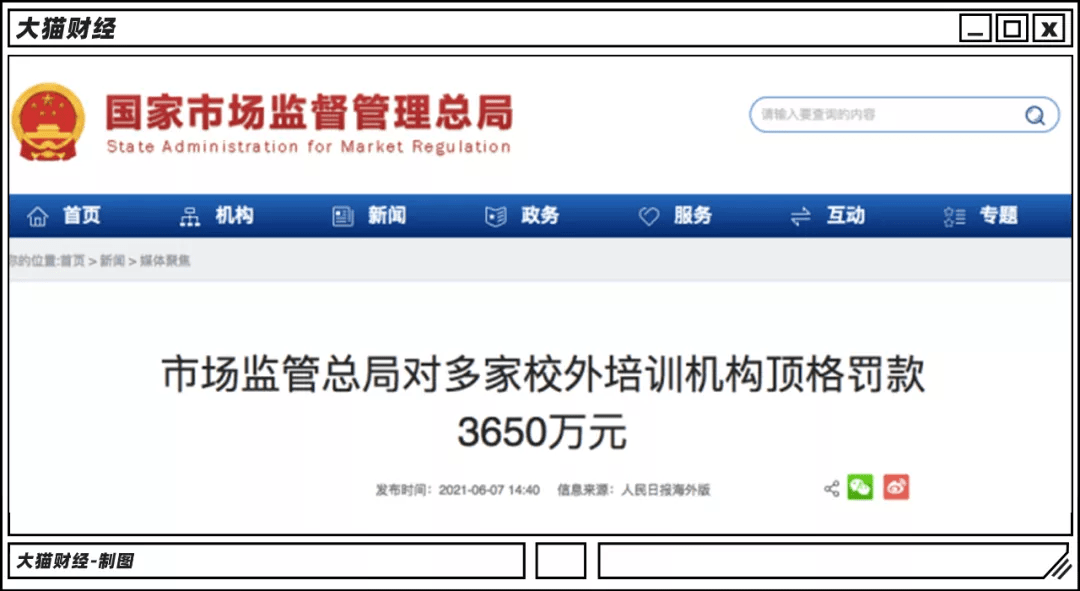 At the end of May, the "double minus" came In order to alleviate the burden of students' homework and off-campus training, we began to strictly regulate off-campus training institutions, and then there were rumors of the "three noes" that classes were not allowed on holidays, academic institutions were not allowed to go public, and education and training were not allowed to advertise. On the seven inches of the training institution.
While in The "Law on the Protection of Minors" that was implemented on Children's Day eliminated the big cake of preschool children they wanted to share.
The bane has long been buried, and a wave of layoffs is inevitable.
Now, whether it is online education or laid off employees, they have to make a living separately.