Talking about domestic Seaside resort , Sanya always steals most of the limelight.
But in fact, there are many hidden in our country's long coastline. A small seaside city , Amazing but always low-key—— Zhuhai Is one of them!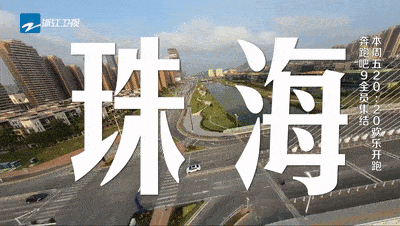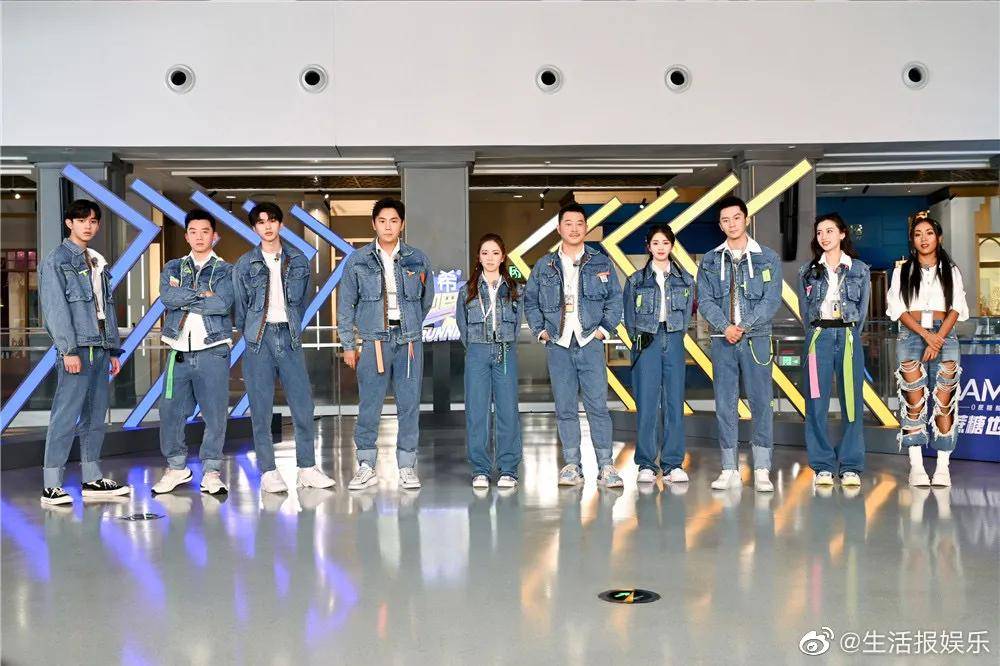 Not long ago, the ninth season of "Running Brothers" was launched. A group of stars such as baby, Li Chen, Zheng Kai, and Cai Xukun gathered in Zhuhai. Hengqin·Macao Youth Entrepreneurship Valley, Zhuhai International Convention and Exhibition Center and many other city landmarks.
Many people sighed while studying variety shows: It turns out that Mimi has hidden so many fun places in Zhuhai? ? It has completely overturned the impression of "tourism desert" in the minds of many people.
Don't say, if you want to come in summer, find a place in the country to have both City & Island Holiday Double happiness, Zhuhai is definitely the best choice.
Obviously it is a city full of technological sense, but it has hundreds of islands. It is not as romantic as Sanya, but there are far fewer people. It is very suitable for avoiding crowds.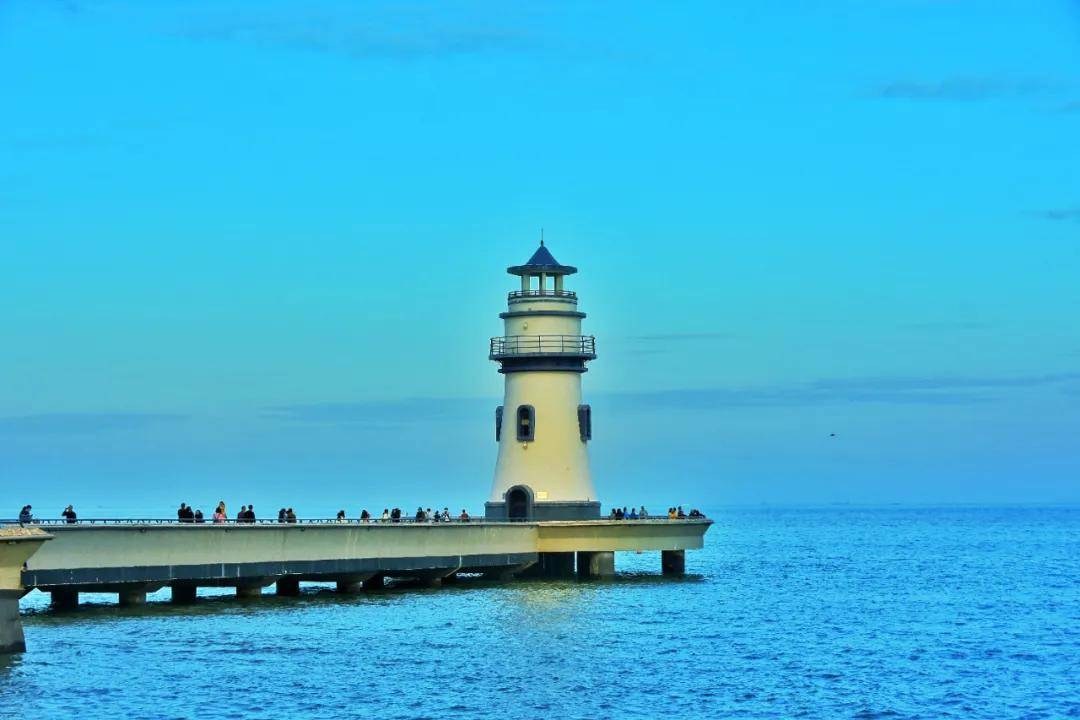 The coastline is more than 600 kilometers long, and the vast sea area is dotted with large and small islands. Whether you like niche arts or primitive fishing villages, you can find a suitable resort here.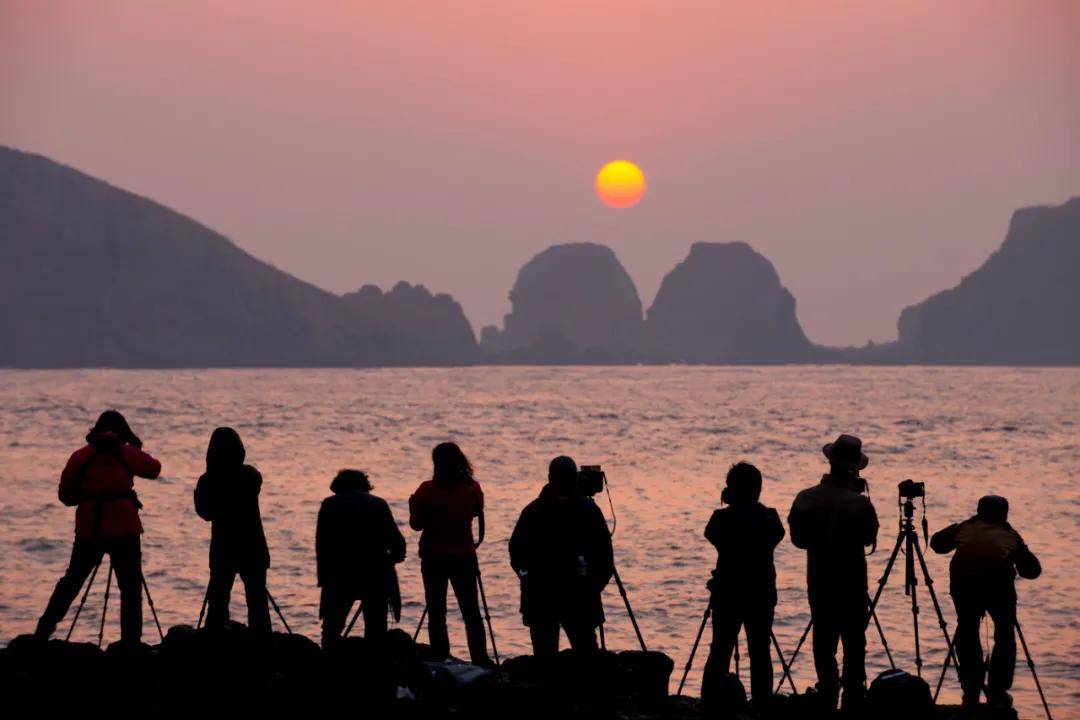 Old net red Wailingding Island Full of romance, fine sand on the beach, azure blue sea bottom, and complete commercial facilities. If you feel that other places are too crowded, you will not be disappointed here;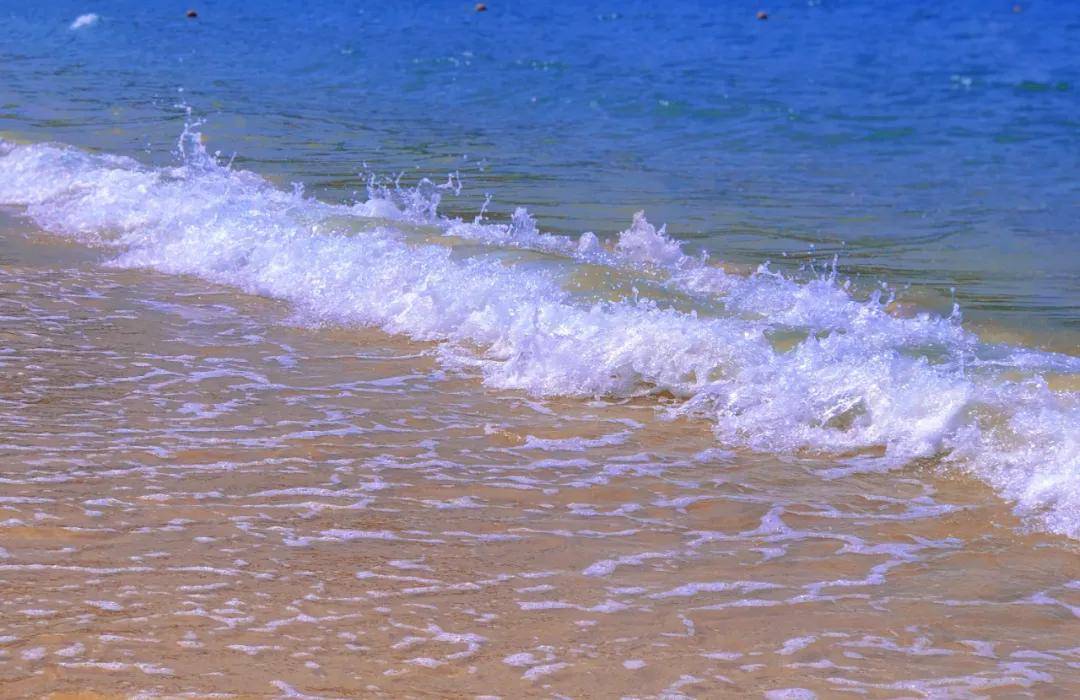 And the filming location of the final field of "Extreme Challenge 4" Dongao Island , There is the Nansha Bay beach known as "Diamond Beach", and walking along the beach is very good;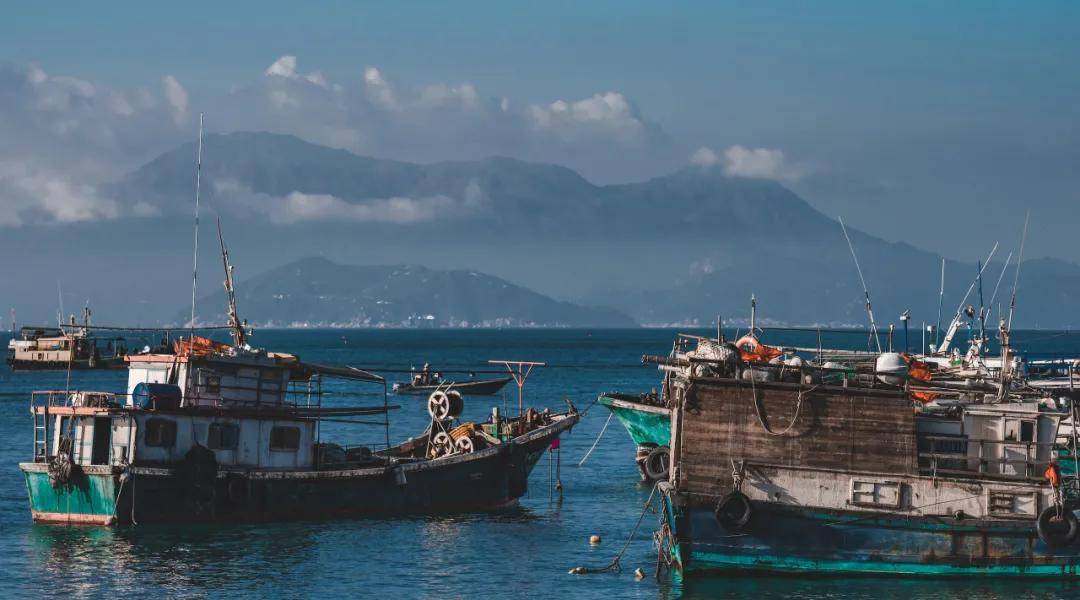 Fishing boats and piers can be seen everywhere, The perfect blend of island style and strong traditional Lingnan culture , Created the unique urban temperament of Zhuhai.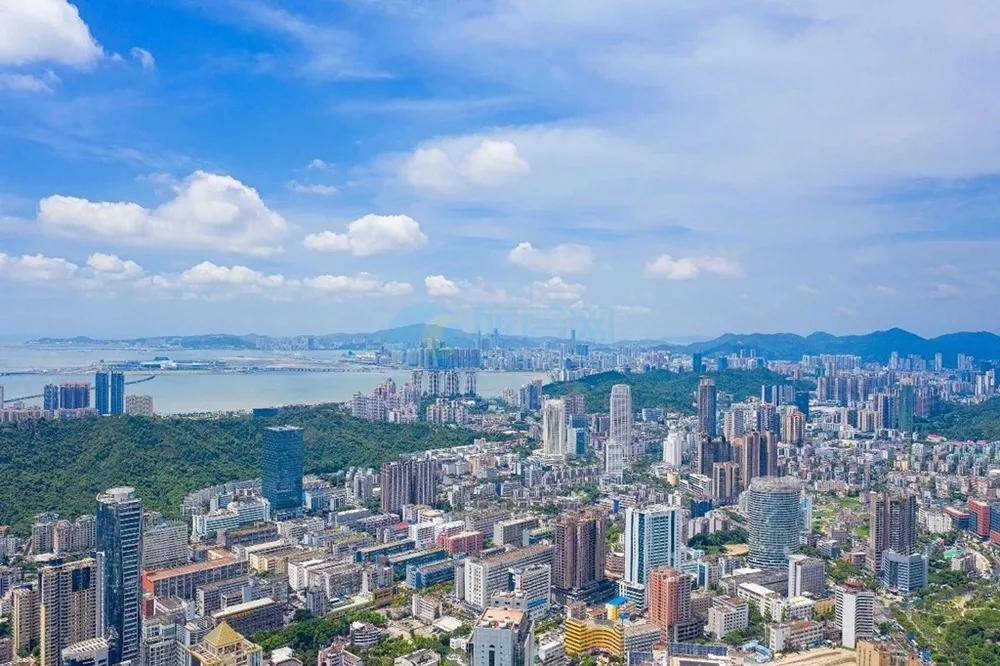 Since ancient times, Zhuhai has been regarded as a transit point for air tickets to Macau.
Nowadays, Xiao Feijun must rectify its name.
Not long ago, it was selected as one of the top ten "favorite cities" in China in 2021;
In recent years, it has been shortlisted for "China's Top Ten Livable Cities" many times;
It even won the "Happiest City" four times;
…
Zhuhai is far more colorful than people think. Not only does the island get full marks, but there are not too many check-in points for filming!
Xiao Feijun chose the last few days and set off from Hangzhou. There are almost no round-trip air tickets, with a minimum of only 600+. This price/performance ratio is too high.

If you want to unlock a new city this summer, Zhuhai is definitely a good option. Everyone can rush for a wave.
In the "City of Hundred Islands"
A romantic island that must not be missed
/Outer Lingding Island/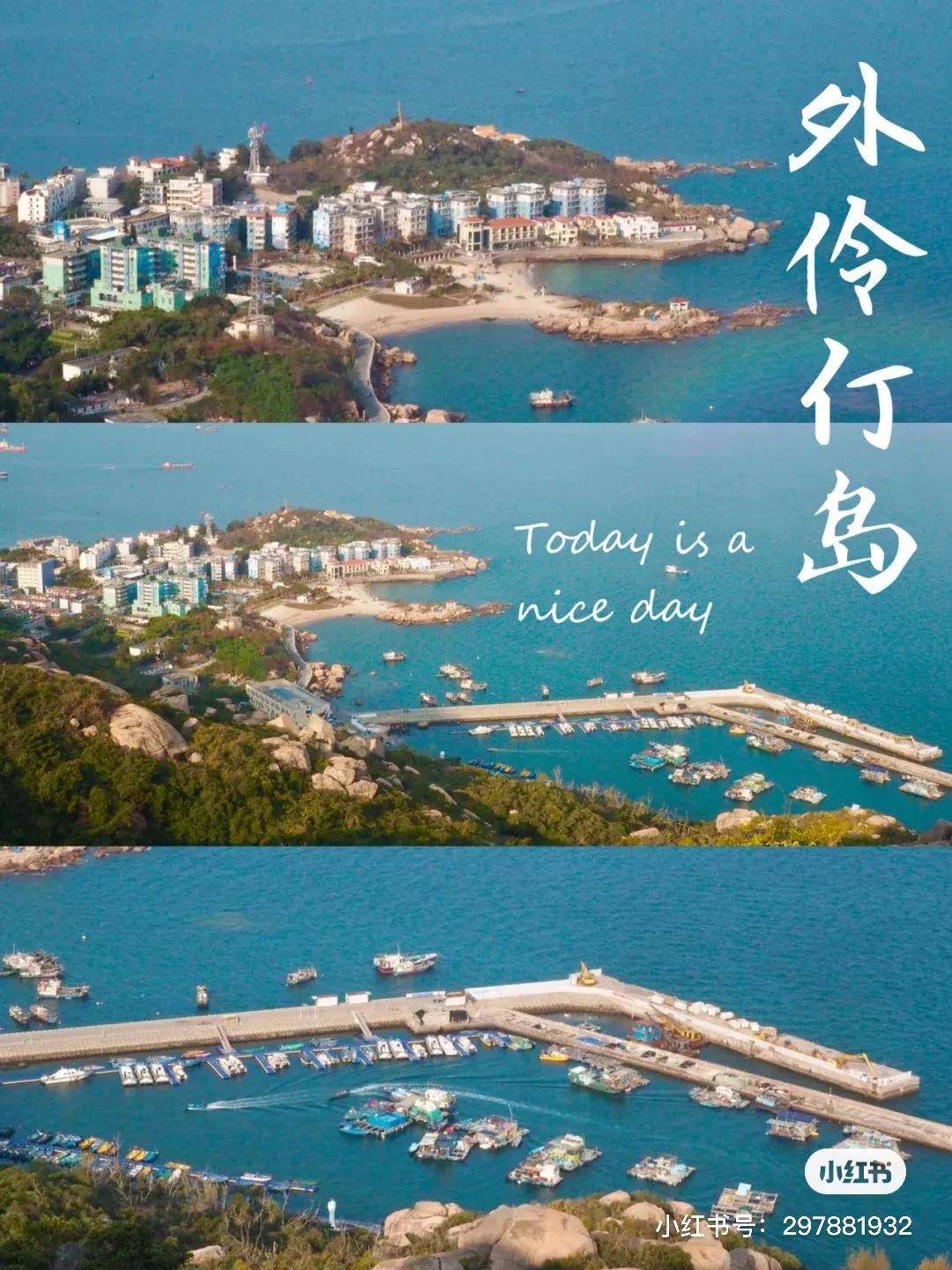 Little Red Book@智慧绝顶的
When it comes to Wailingding Island, many people will think of the famous national hero Wen Tianxiang's poem at first reaction. "Passing Ling Ding Yang" . "Who has never died in life since ancient times, keeps the loyalty according to the history" was born here.
As an old Internet celebrity among the many islands in Zhuhai, Wailingding Island is the first choice of many people. Due to the early development, The supporting facilities on the island are relatively complete, which is very suitable for people who have higher requirements for the quality of board and lodging.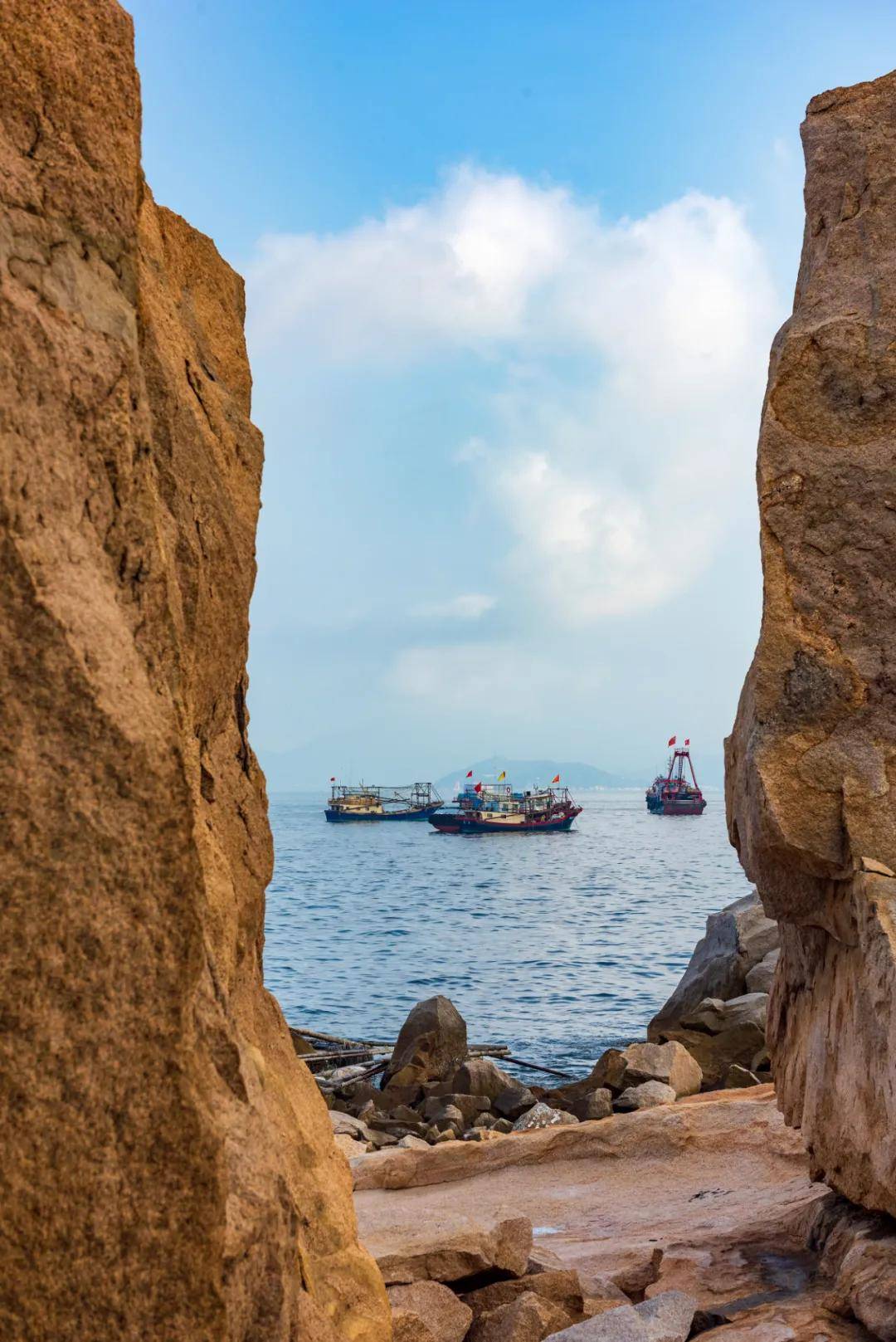 Here you can board Shijingshan Park , Overlooking the urban area of ​​Hong Kong, you can also wait for a super-romantic sunrise on the sea here, and you can also choose to go fishing, diving, barbecue, and camping with friends.
Order a cup of coffee in the afternoon, and the sea breeze is blowing in the reading bookstore. It is also a good choice to flip through the book. In the evening, you can stroll to the pier to watch the sunset. In short, this is an island that will never go wrong.
/Dongao Island/
The forest coverage rate reaches 80%, Dongao Island can be said to be a natural oxygen bar, known as "Zhuhai Little Saipan".
Someone once described it like this: Choosing one island for the rest of life is not in East Australia. It can be said to be quite livable.
The Nansha Bay beach here has the reputation of "Diamond Beach". The sand is white and delicate, and it is very comfortable after stepping on it with bare feet. It is very suitable for relaxing walks.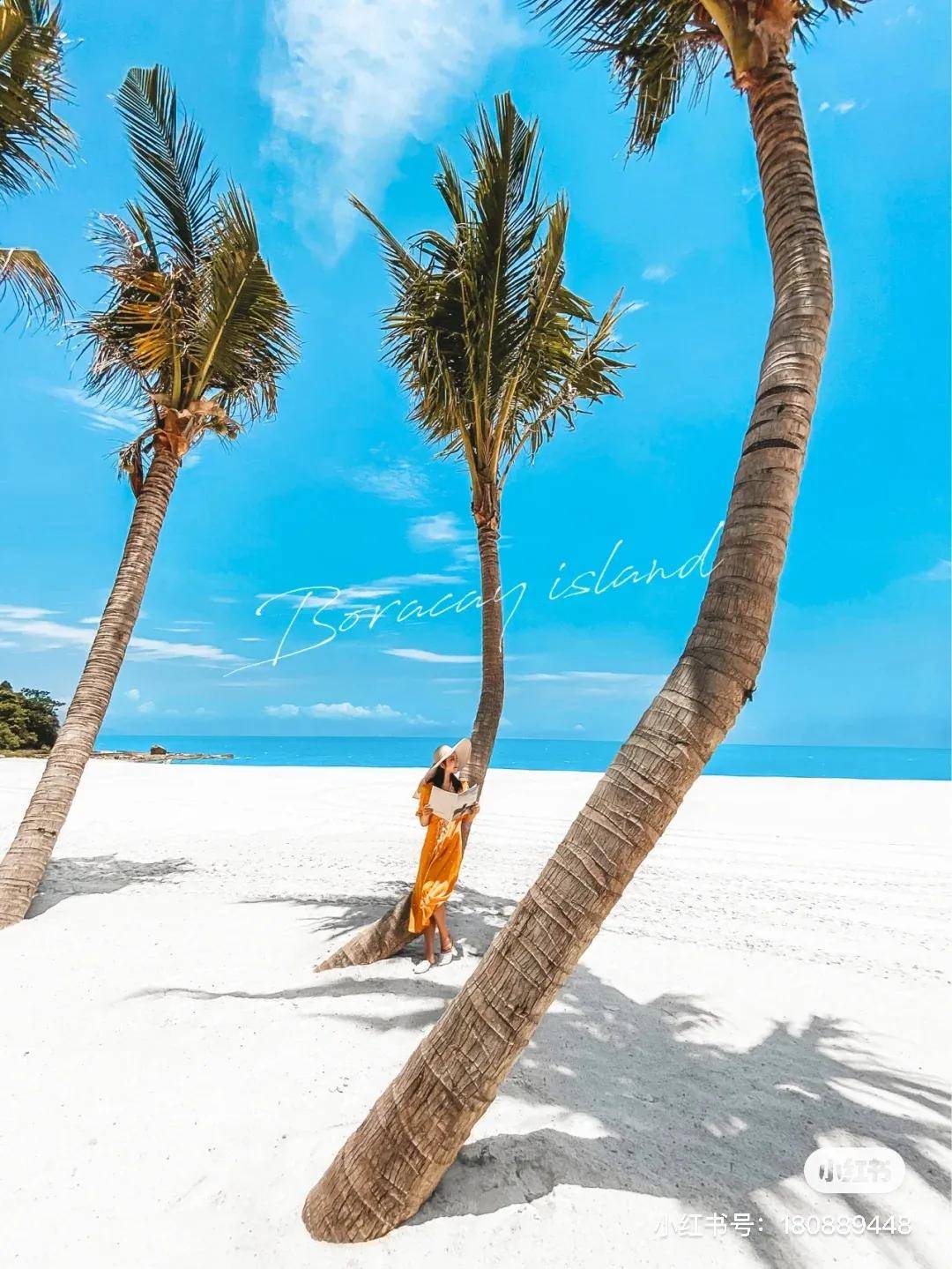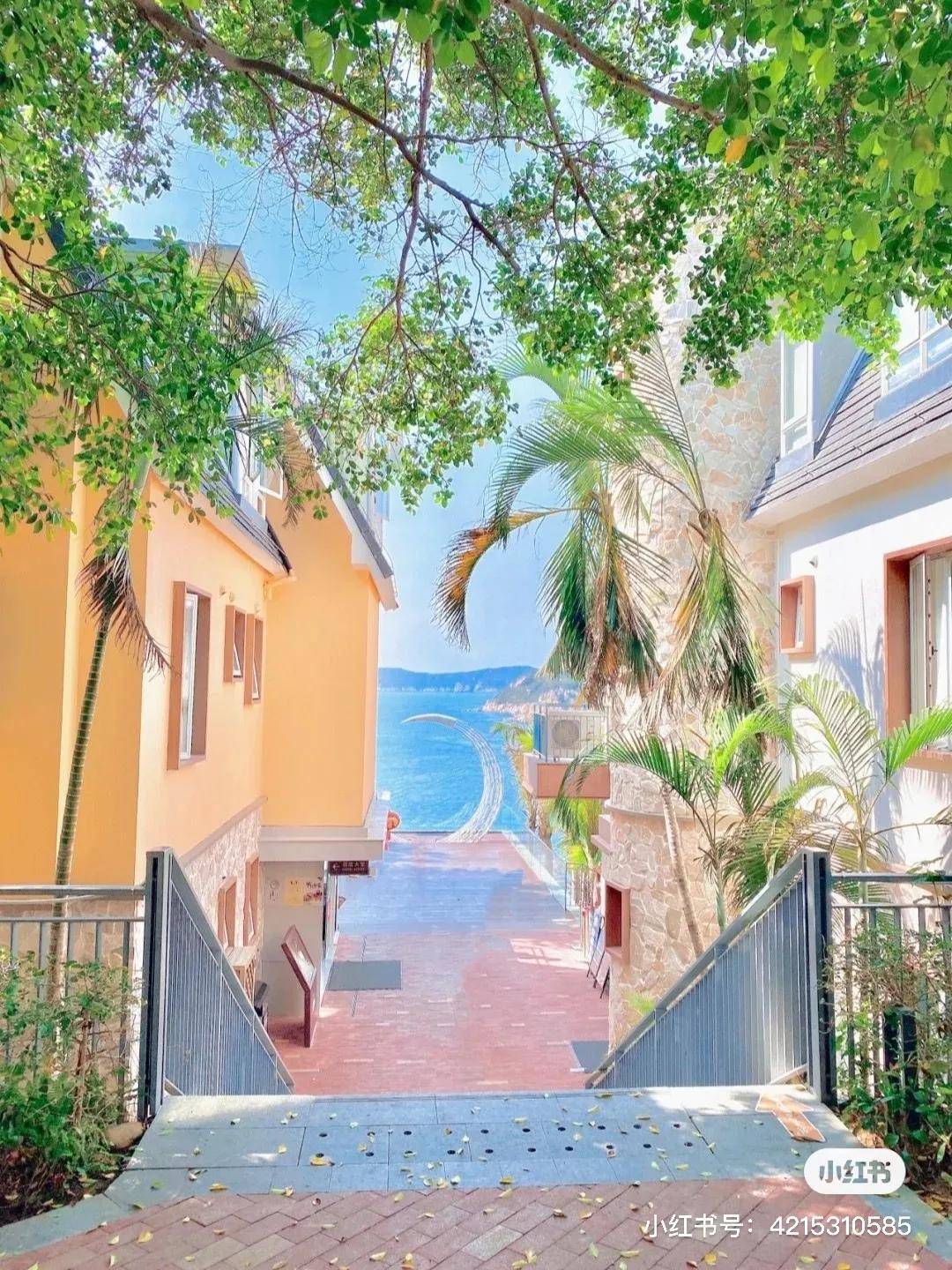 Left: Xiaohongshu@Roseesee
Right: Xiaohongshu@糖街旅行
There are many check-in and photo spots on the island, such as Crescent Ring, Wanmi Bookstore, Shanhaiyundao, Feilaishi, etc., you can come to a group of blockbusters.
If you like adventure, don't miss out on the island's motorboats, diving, sailing and other marine sports. The thrill of adrenal hormone soaring, you deserve it!
Dongao Island is not too big, but the scenic spots are scattered. There are many battery cars on the island. It is recommended to cycle around the island. It feels like a Taiwanese idol drama~
/Kyushu Island/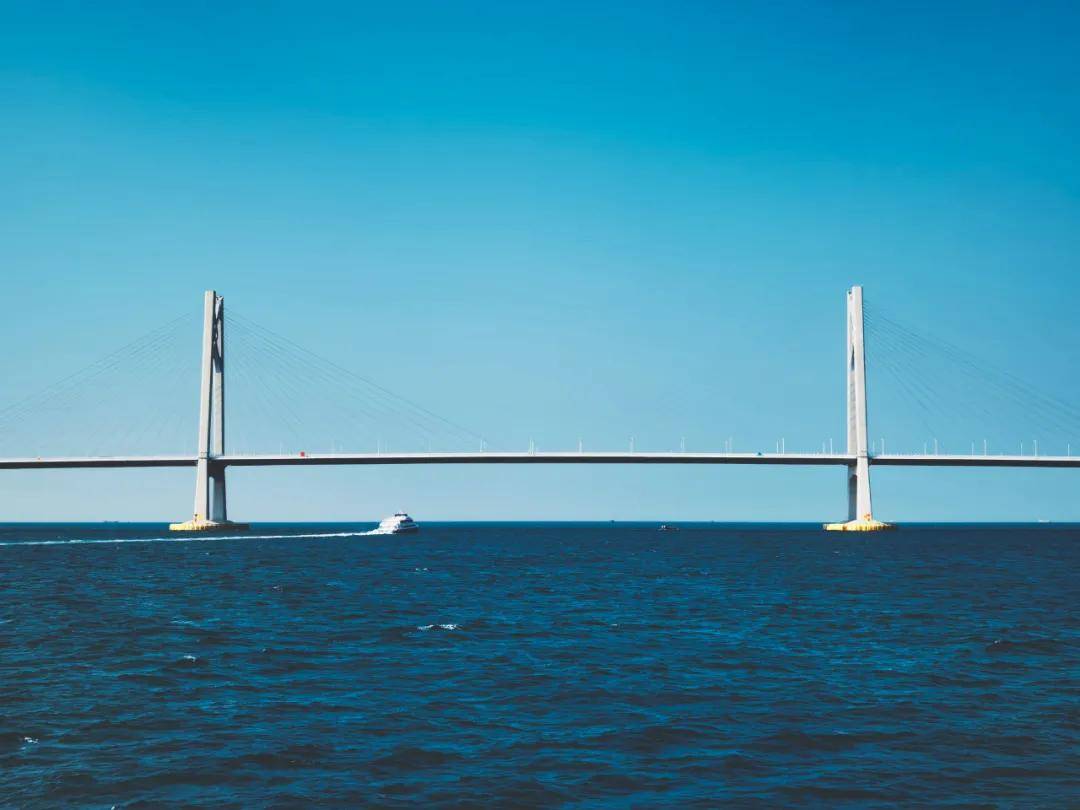 If there is not enough time or seasickness, Xiaofeijun strongly Amway you go Kyushu Island . It only takes 20 minutes to get to the island by boat from the pier, so you can go back and forth on the same day.is called "Zhuhai Little Bali" , This is the sacred place for wedding photo shooting in Zhuhai. When the weather is good, you can see the newcomers taking wedding photos almost every day.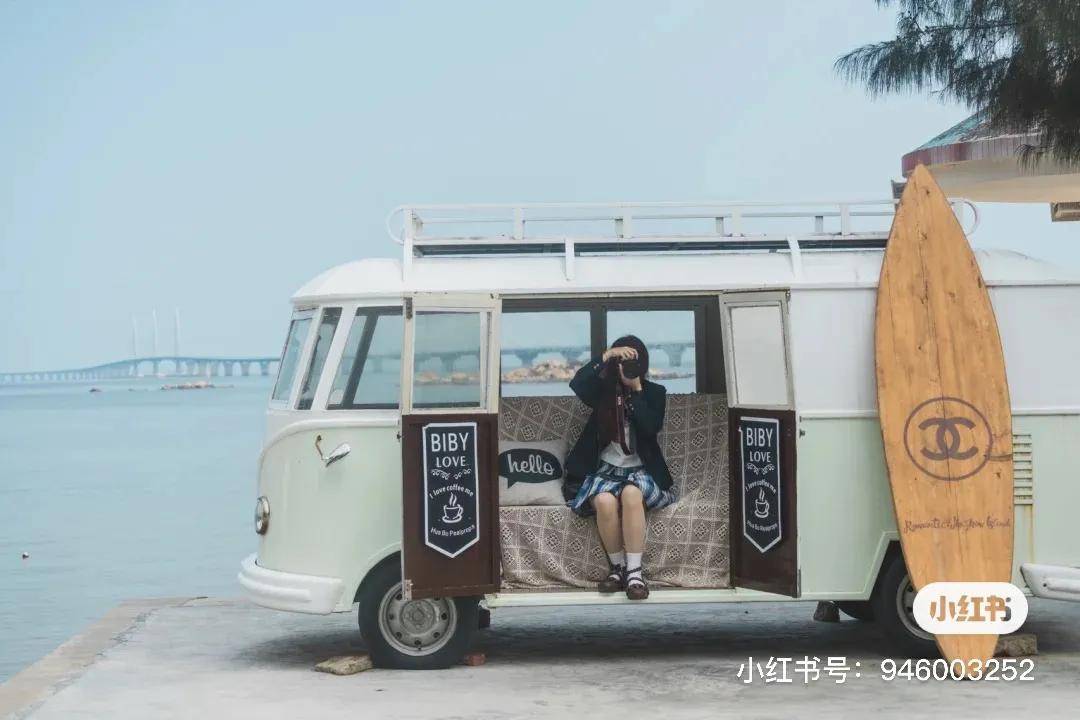 Little Red Book @啾-Fiona
Sky ladder, transparent swing, triangular chapel, infinity pool, Bali bird cage, snow-capped rocks… If you don't have a partner, you can also come to a group of single beach photos, absolutely beautiful circle of friends. Here is also the best viewing angle for viewing the Hong Kong-Zhuhai-Macao Bridge. You can view the bridge at 180°, so take a look. /Guishan Island/
Left: Xiaohongshu@语航员 Right: Xiaohongshu@七柒娱拾久
Since most of the homestays on the island are dreamy and refreshing blue and white, Guishan Island is also known as "Little Santorini". Life on the island is very slow, listening to the wind and watching the tide, playing in the waves or going fishing, time is wasted here.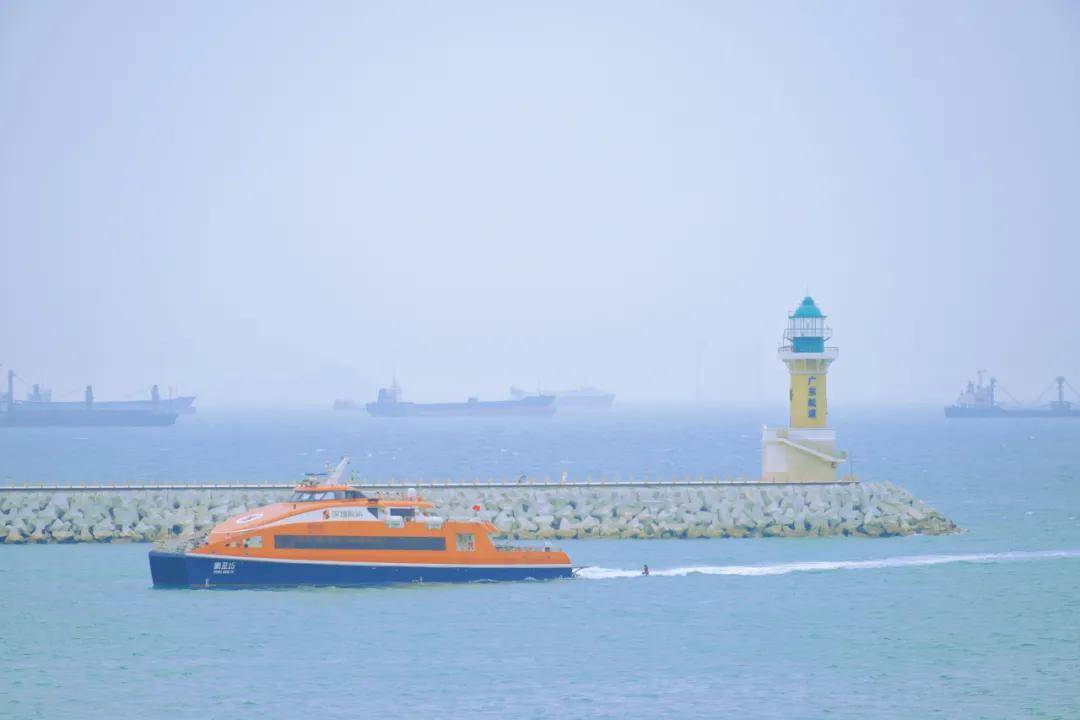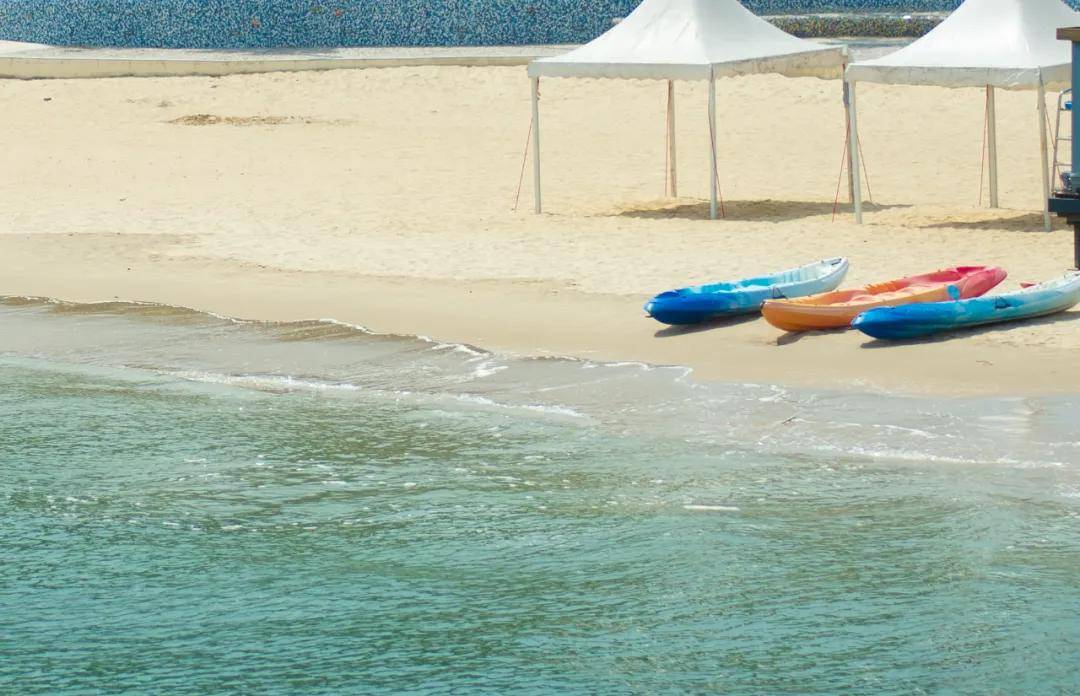 Guishan Island is relatively small, so you can walk or cycle around the island.
The photos taken will have a refreshing feeling of Japanese, and the Guishan Ship Memorial Park can also overlook the entire Guishan Island.
If you are traveling to the island, the scenery of the above islands is quite good. You can have a romantic island vacation according to your needs.
The refreshing and full-fledged check-in points are more ancient than Xiamen
Close to Macau, Zhuhai also has another side of its own unique style. You can find a more rustic and early taste here than Xiamen, and even a European feel. /Leading Pondoo Square/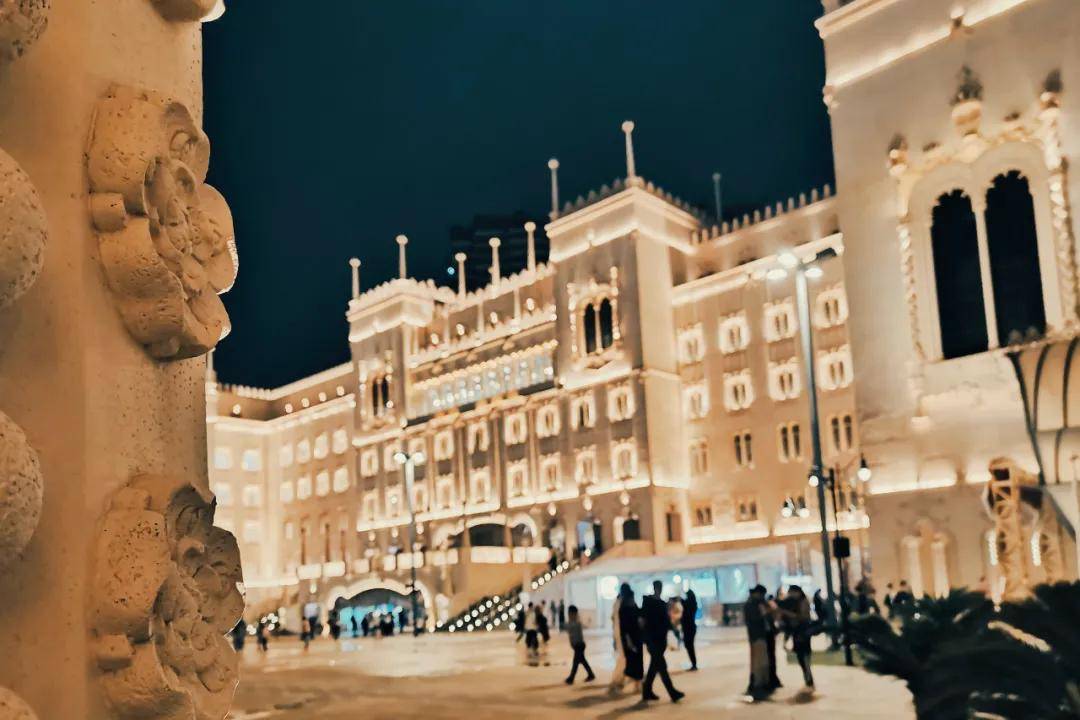 Figure bug creativity
Just completed last year Lijun Pondoo Square, with a retro architecture that resembles Europe , It quickly became a check-in point for net red.
Coming here, the picture seems to switch to a classic movie in a second "Roman Holiday" , Audrey Hepburn is walking towards you in a little black dress.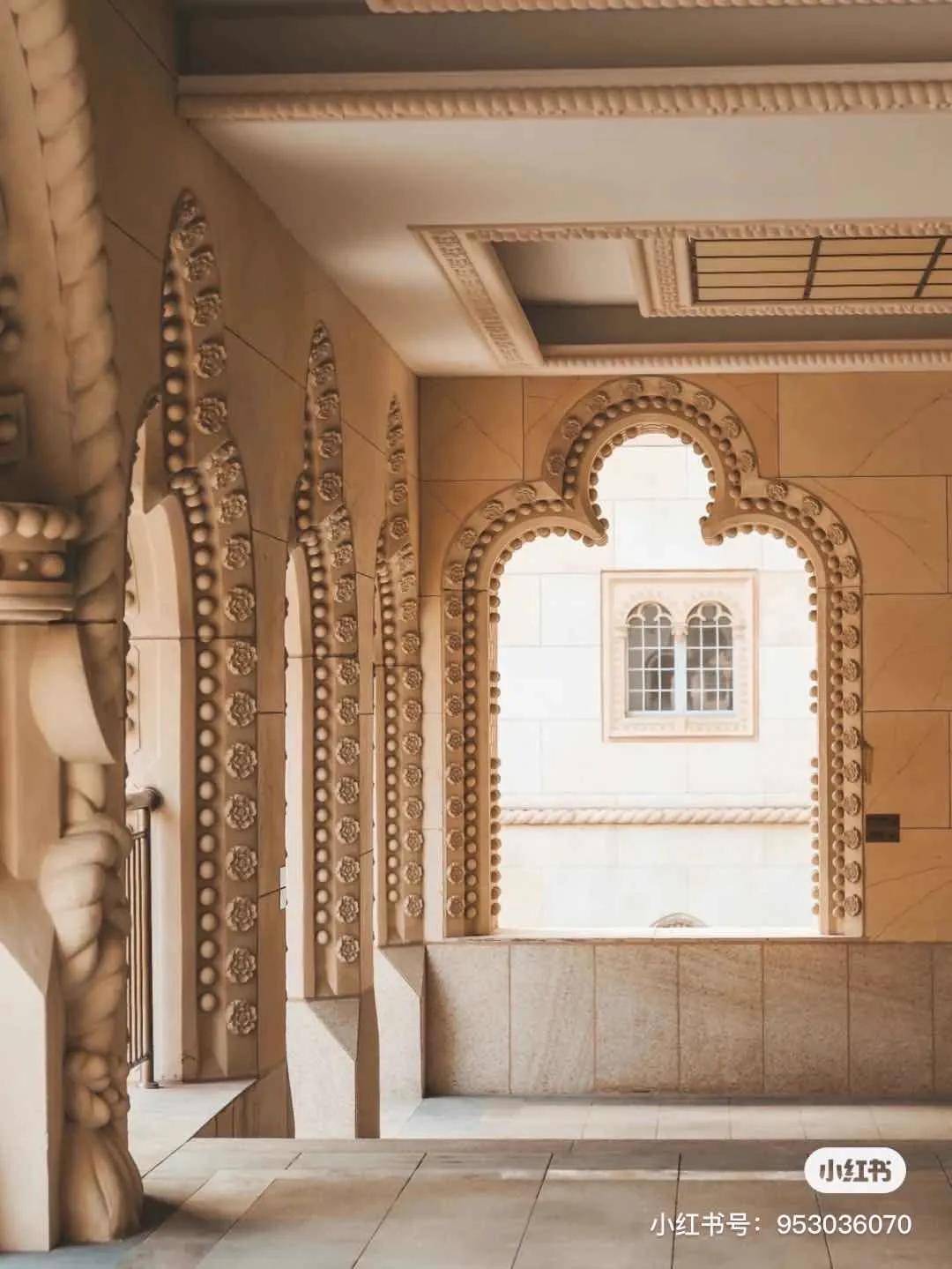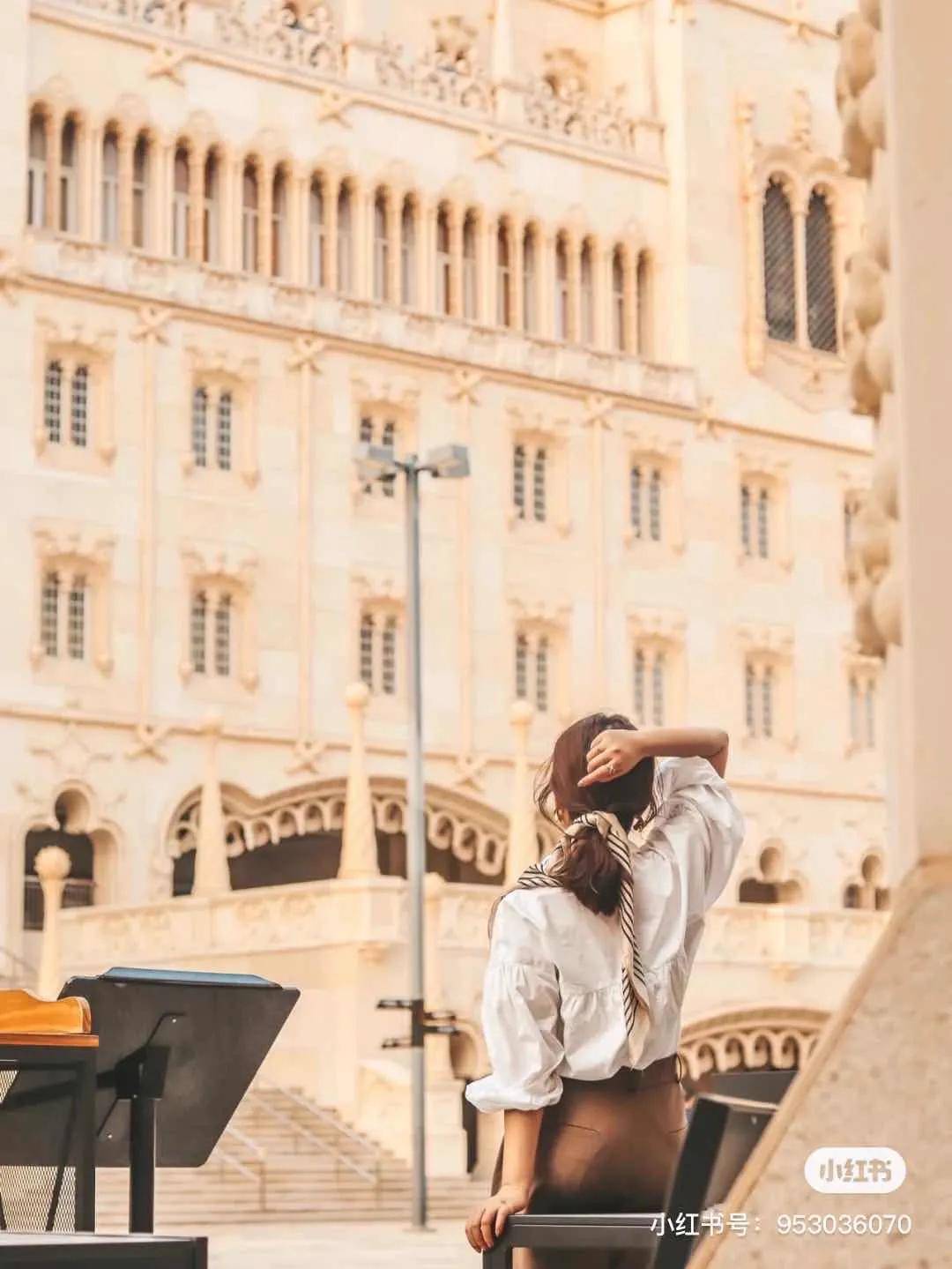 Little Red Book: Wang Lizhi
In the past two years when I was unable to leave the country, I was able to come up with a group of European-style blockbusters, which can be regarded as satisfying my small wish.
It is recommended that you can wear a French-style skirt to take pictures more exotic.
/Charm Mural Village/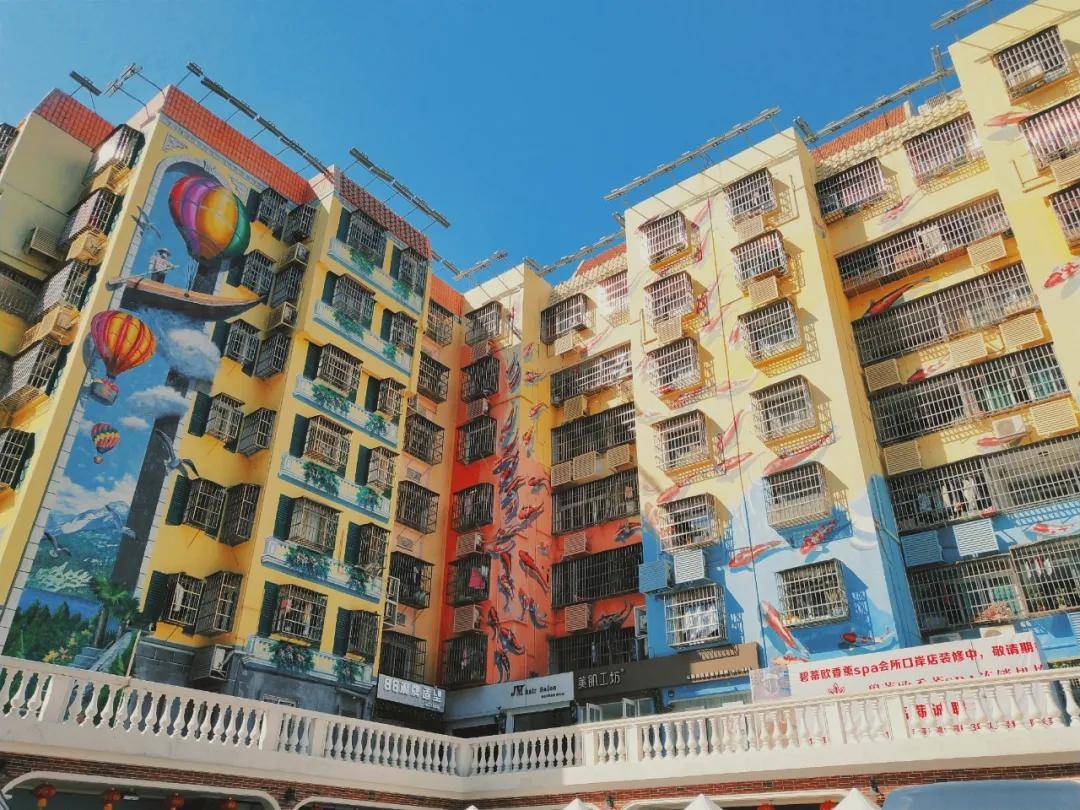 Colorful Charm Mural Village , Like a colorful fairy tale, evoke your innocence and original heart every minute. It turned out that this is just an ordinary residential building. A bunch of artists have come to make a magical transformation, and the ordinary building instantly becomes a fairy tale kingdom.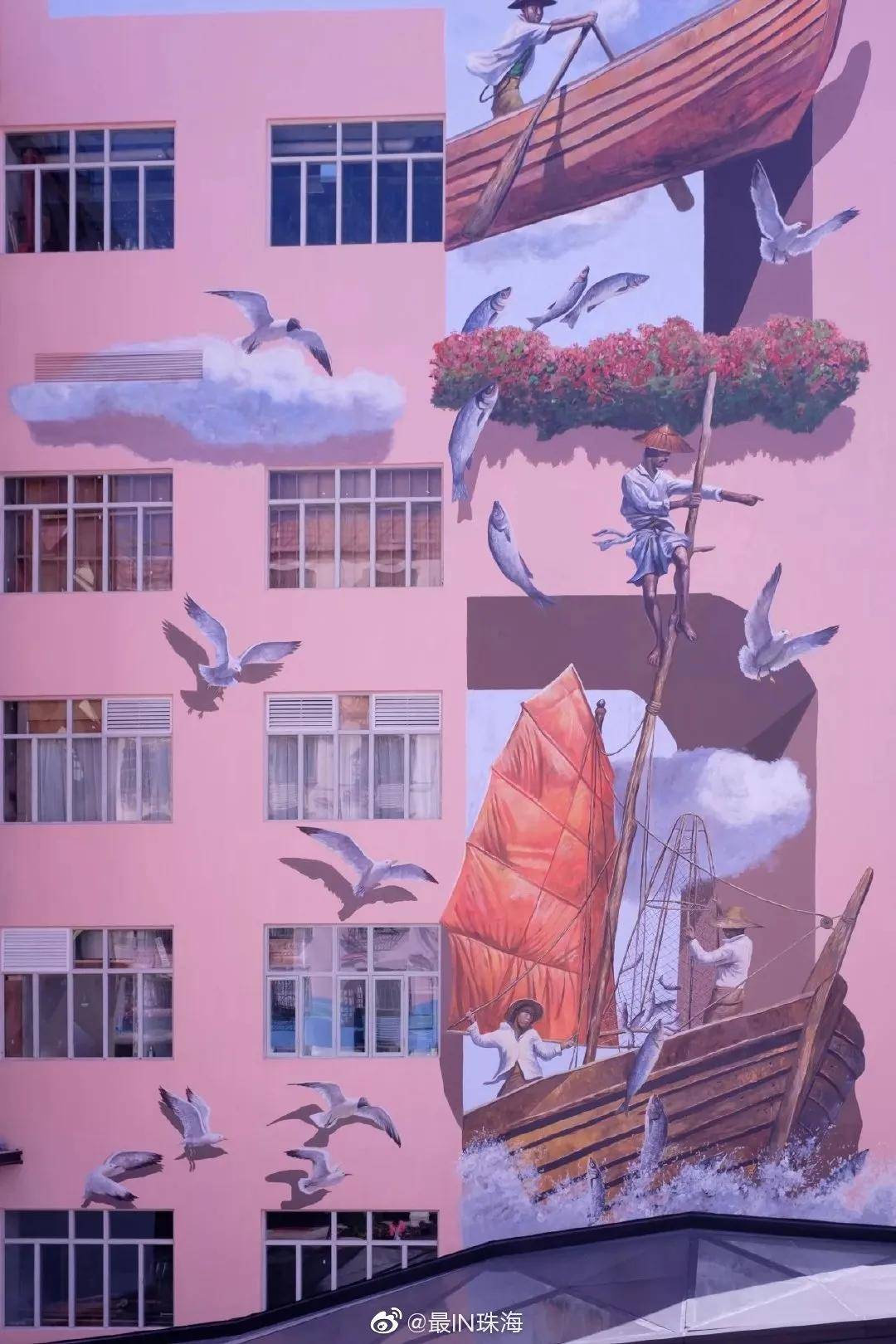 Weibo @最IN珠海
The mural village is not big, so you can finish shopping in a short time.
Opposite is Gongbei Port. If you go to Hong Kong or Macau from Gongbei, you can stop by here for a stroll.
/Beishan Village/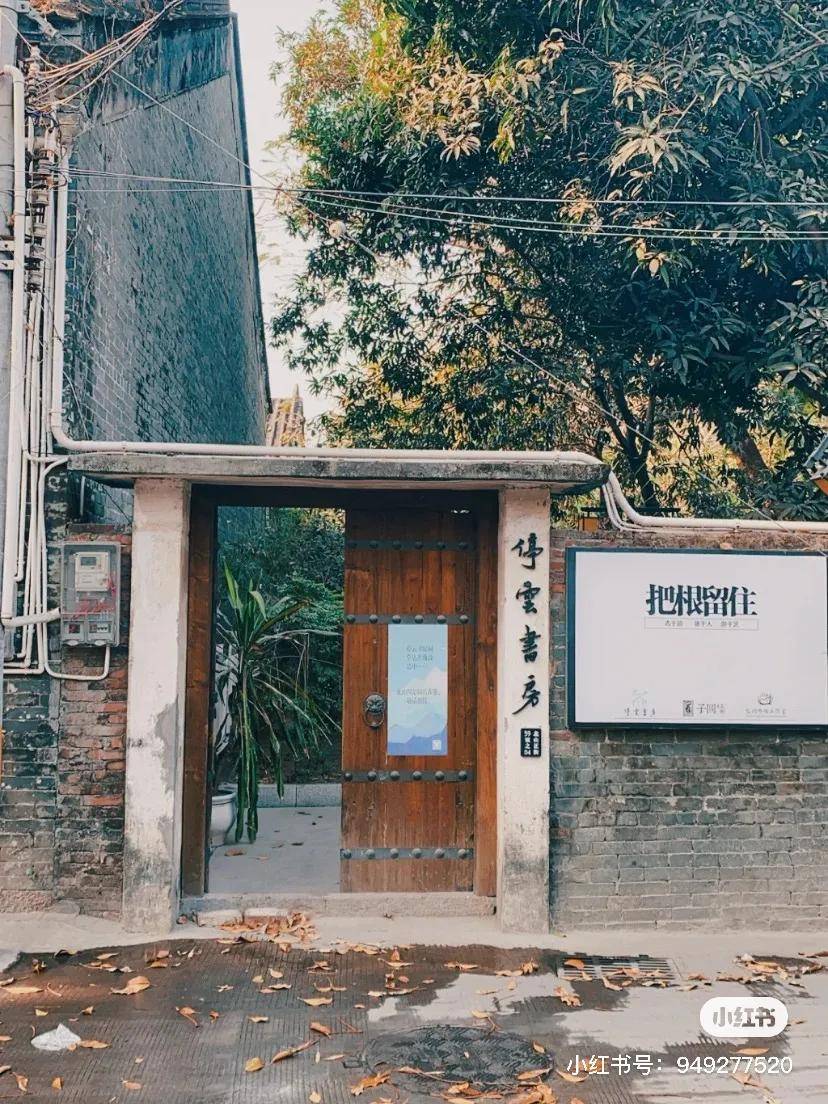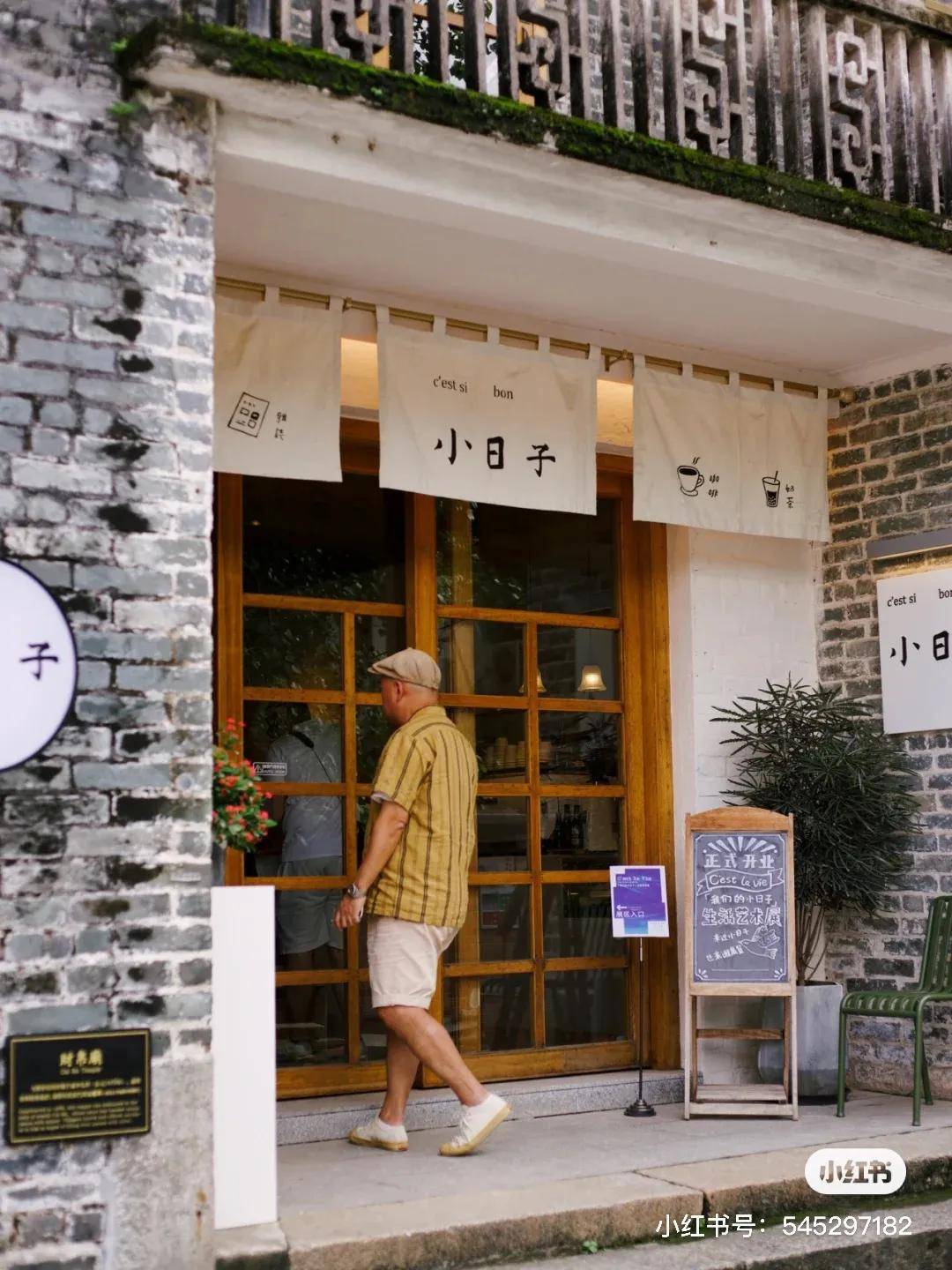 Left Xiaohongshu@littlejaner Right: Xiaohongshu@锕苏
Beishan Village There are various Cultural and creative shop , And the famous Yang's Ancestral Hall. Rumor has it that this Lingnan-style ancestral hall was built by the Yang family as a refuge for future generations. The entire architectural style is simple and elegant, with a grand scale.
The famous Tingyun study room is on the side of the ancestral hall, and the blue bricks, colorful windows, attic and every tiny decoration of the bookstore reveal the art and ingenuity of the owner.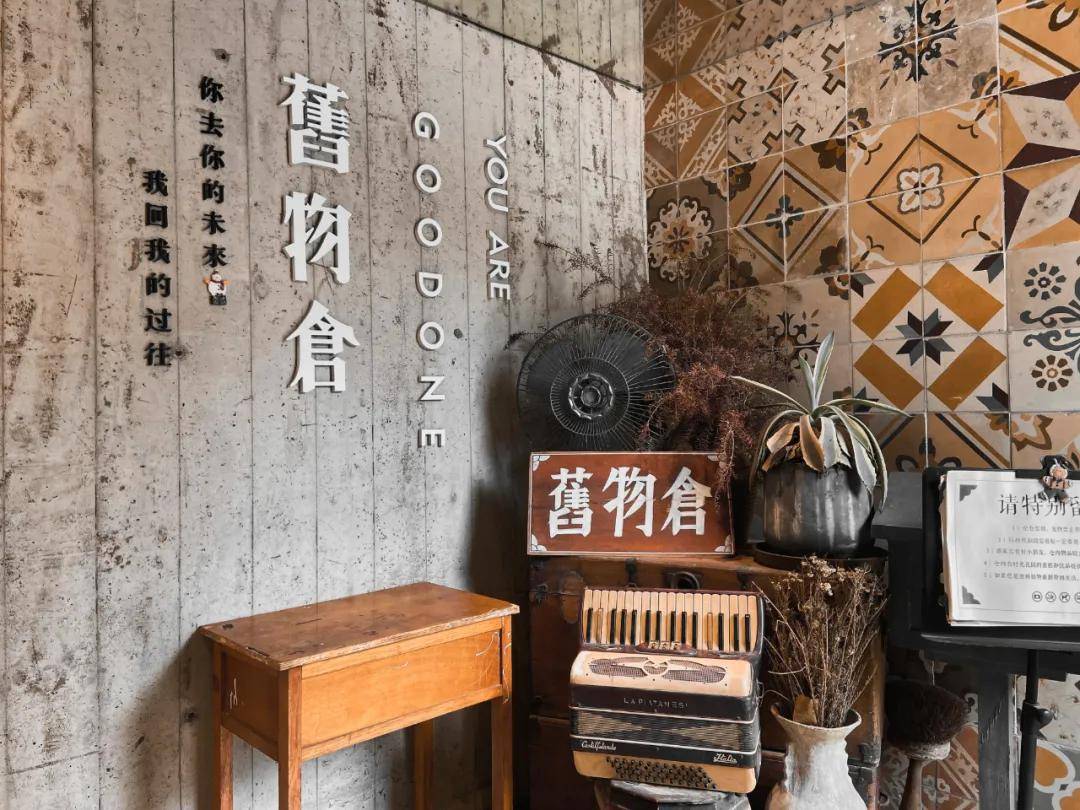 Figure bug creativity
In the afternoon, come here to order a cup of coffee or scented tea, read a book, tease the cat, and steal your life for half a day.
There are also many interesting shops here, such as the goodone old warehouse remodeled from Beishan Theater. It is a retro style in the 70s and 80s, and you can find a lot of interesting old things.
Time in the old town full of fireworks slows down here /Tangjiawan Ancient Town/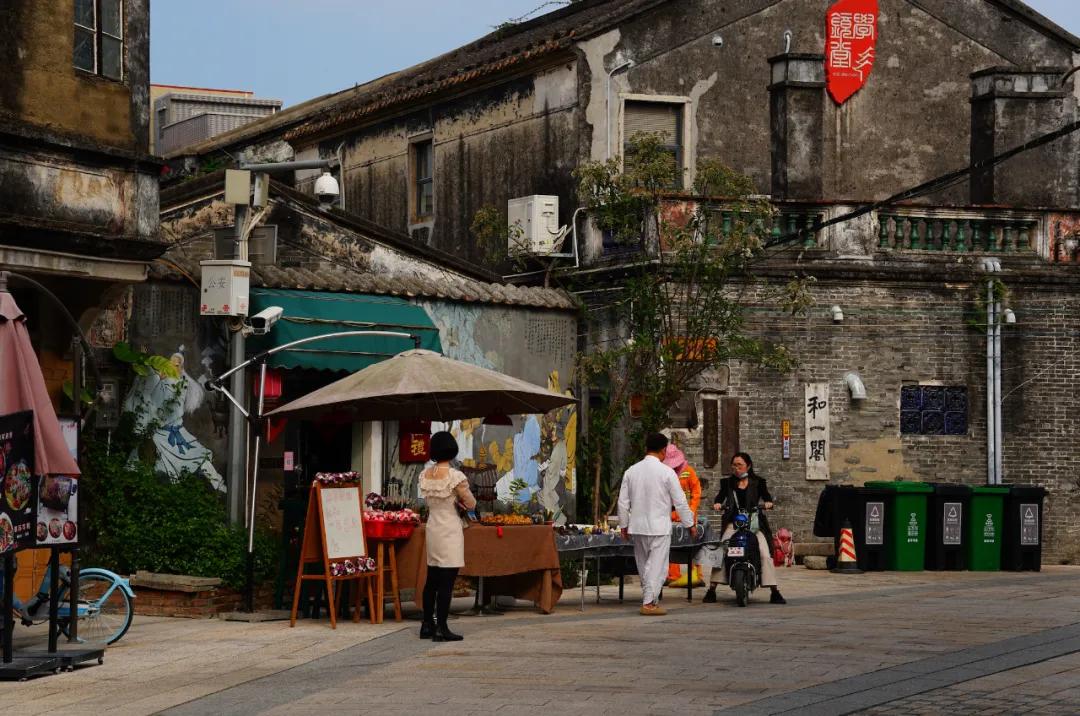 Figure bug creativity
To say that this is an ancient town, it is better to say that it is a few immersed in the years of Fanghua Old alley . With a history of more than 700 years and the restored buildings and old streets from the late Qing Dynasty to the early Republic of China, this place is known as the most beautiful old street in Zhuhai.
Time has forgotten the passage of time here. Going into the alley, you can always see the old barbershops in the 70s and 80s, the sewing shops, and the aunts and grandpas on the street rubbing mahjong. I feel as if I have come to a literary movie.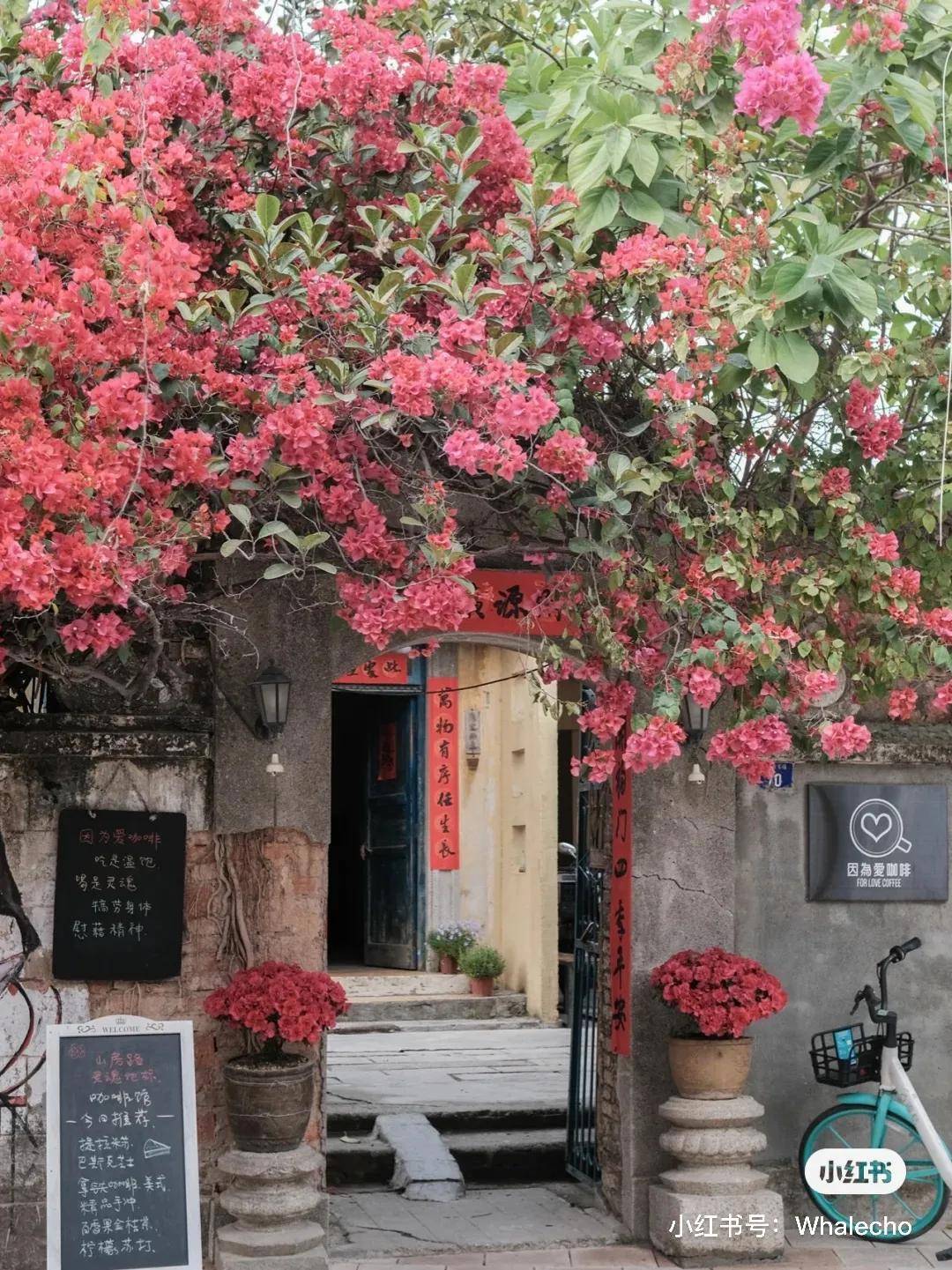 Little Red Book @Whalecho
For locals, when the bougainvillea is in full bloom, coming to Shanfang Road to record the splendor is one of the romantic rituals.
Come here, by the way, you can also taste the time-honored brands "Hutchison", "White Horse Grilled Fish", "Tangjiasong", "Fishing Notes" Wait for the restaurant and feel the fireworks of the old alley. /Doumen Ancient Street/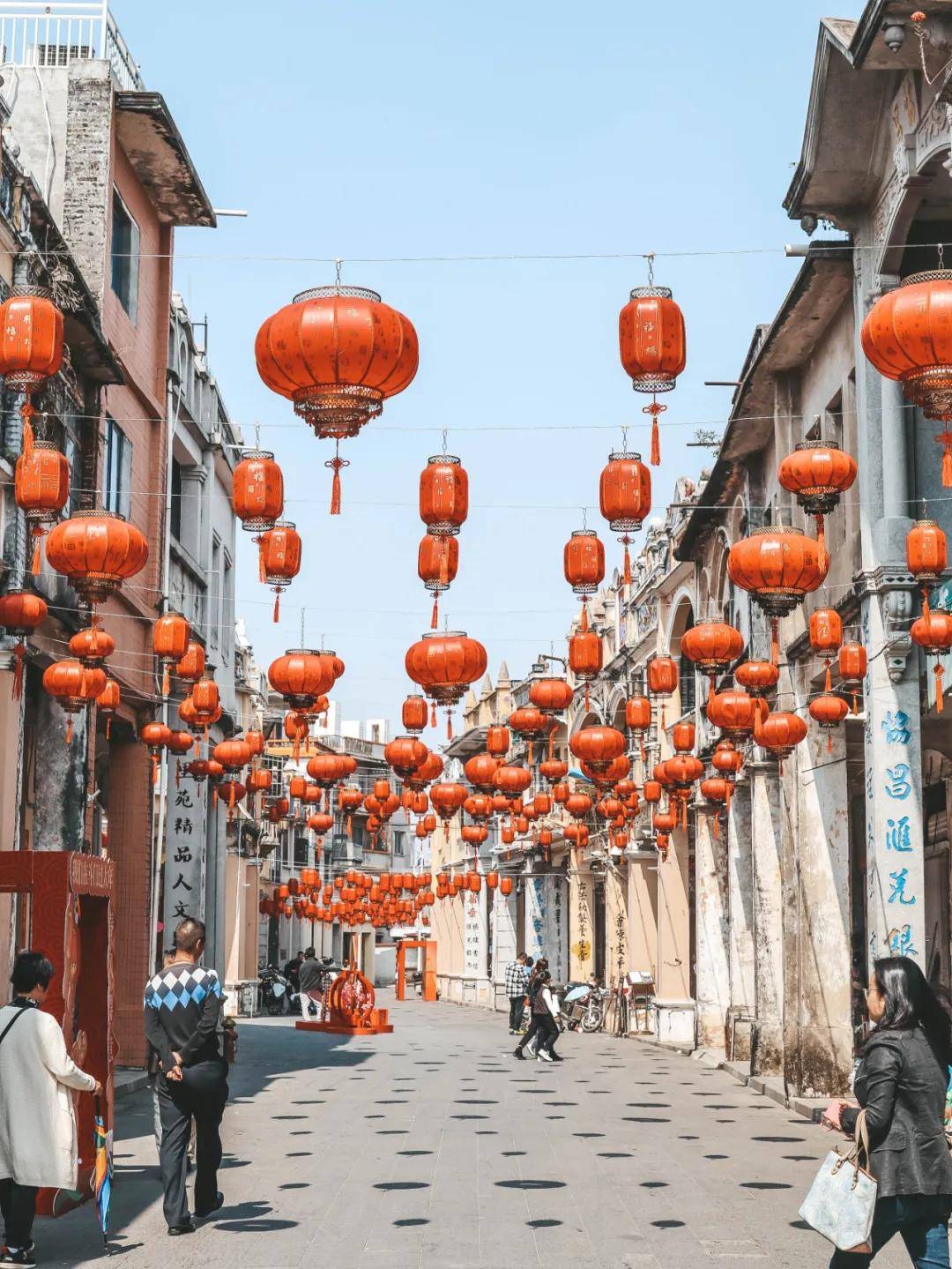 Figure bug creativity
Doumen Ancient Street is not a big place, but has a history of more than 1,000 years This is the local administrative center of Doumen Market in the past. Many Australian and Canadian businessmen came here to do business, and now they can still see the prosperity of the past. The arcade, which combines Chinese and Western architectural characteristics, various traditional handicrafts and gourmet snacks, if you want to experience Zhuhai in the Qing Dynasty, you can get a glimpse of three points when you come here.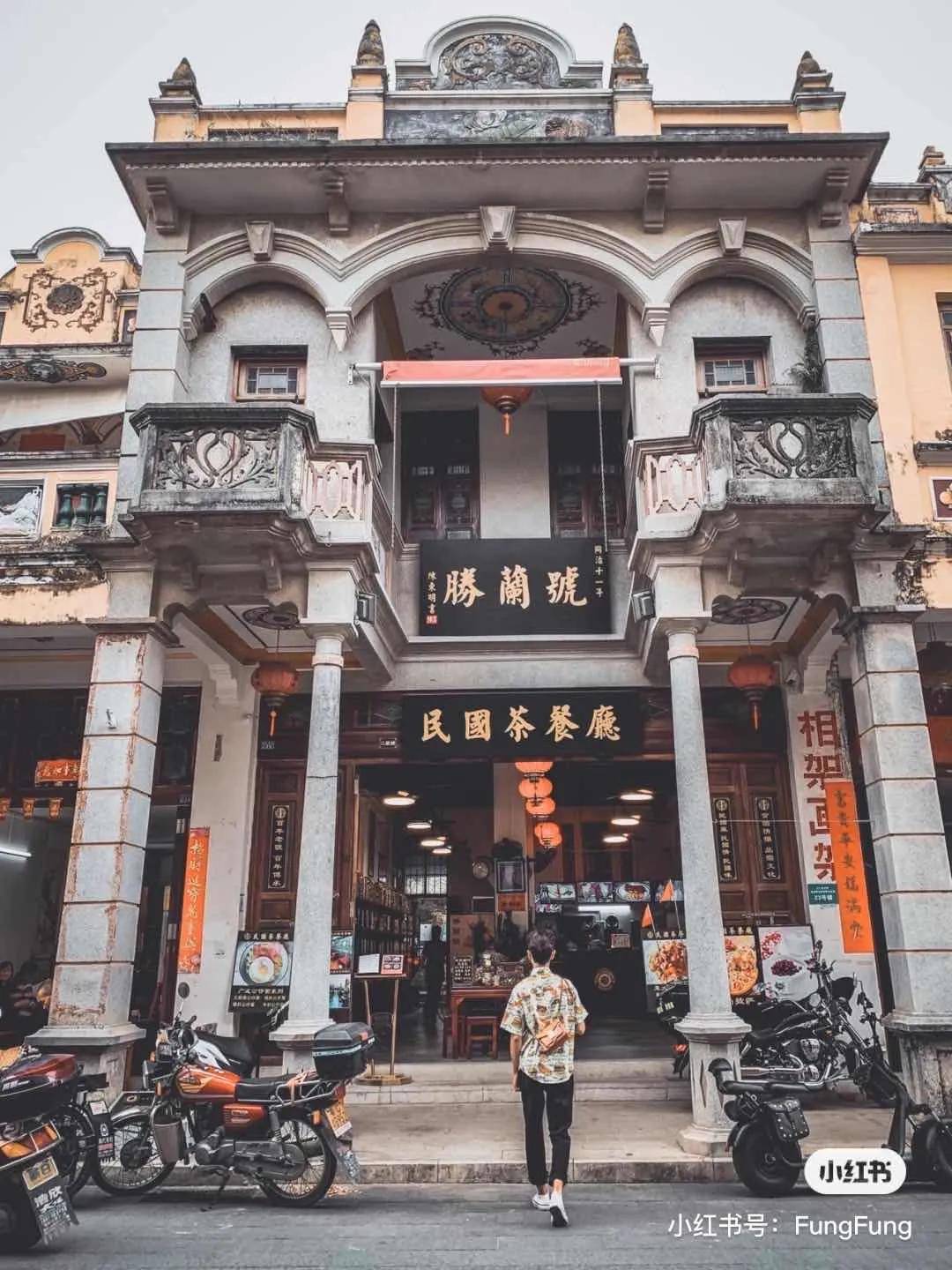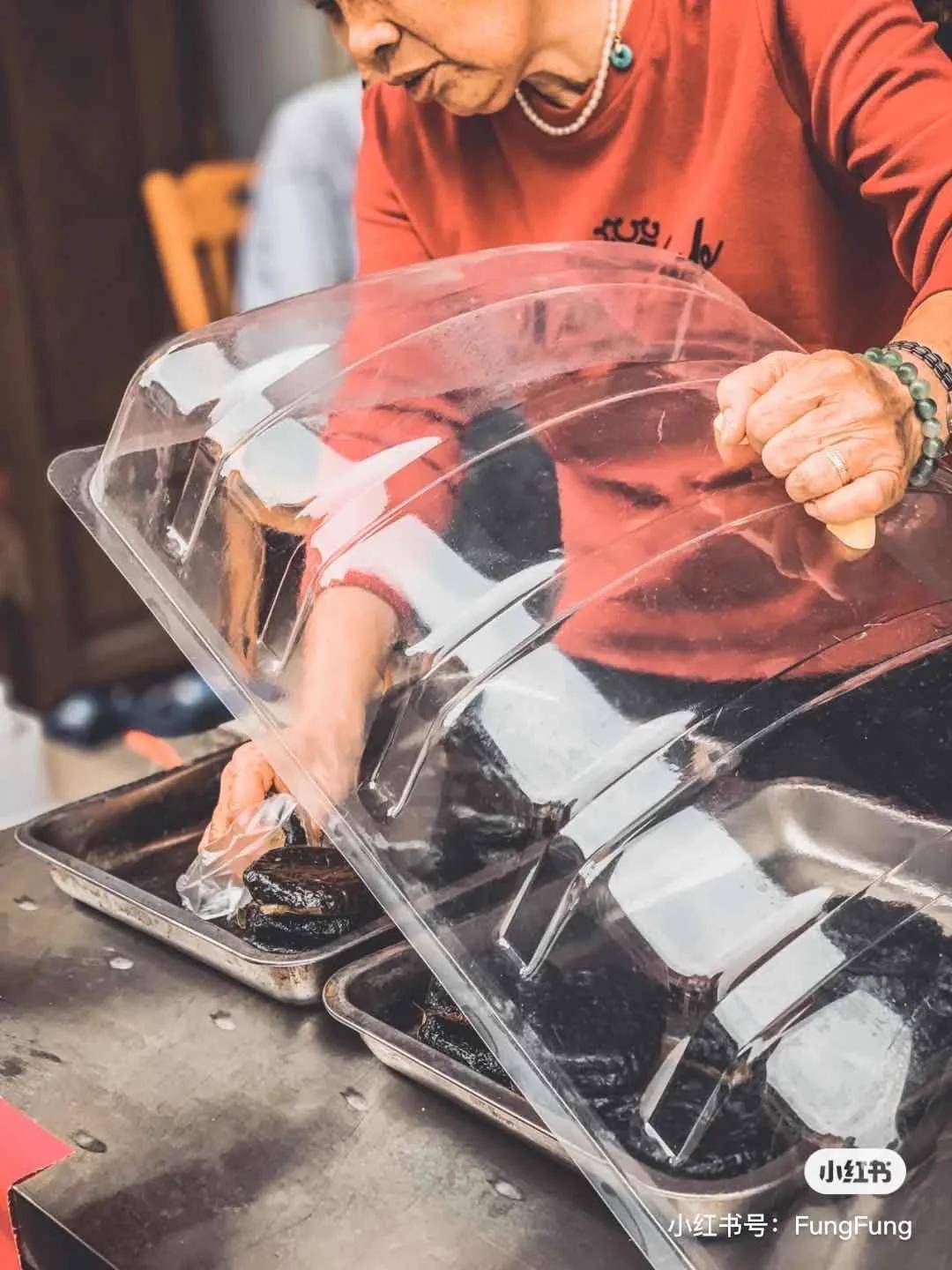 Little Red Book @keki
The ancient street is not long. You must eat Aiqi, a specialty of Doumen, and you can also try it at the Duck Zhabao, Shenglanhao Minguo tea restaurant.
/Huitong village/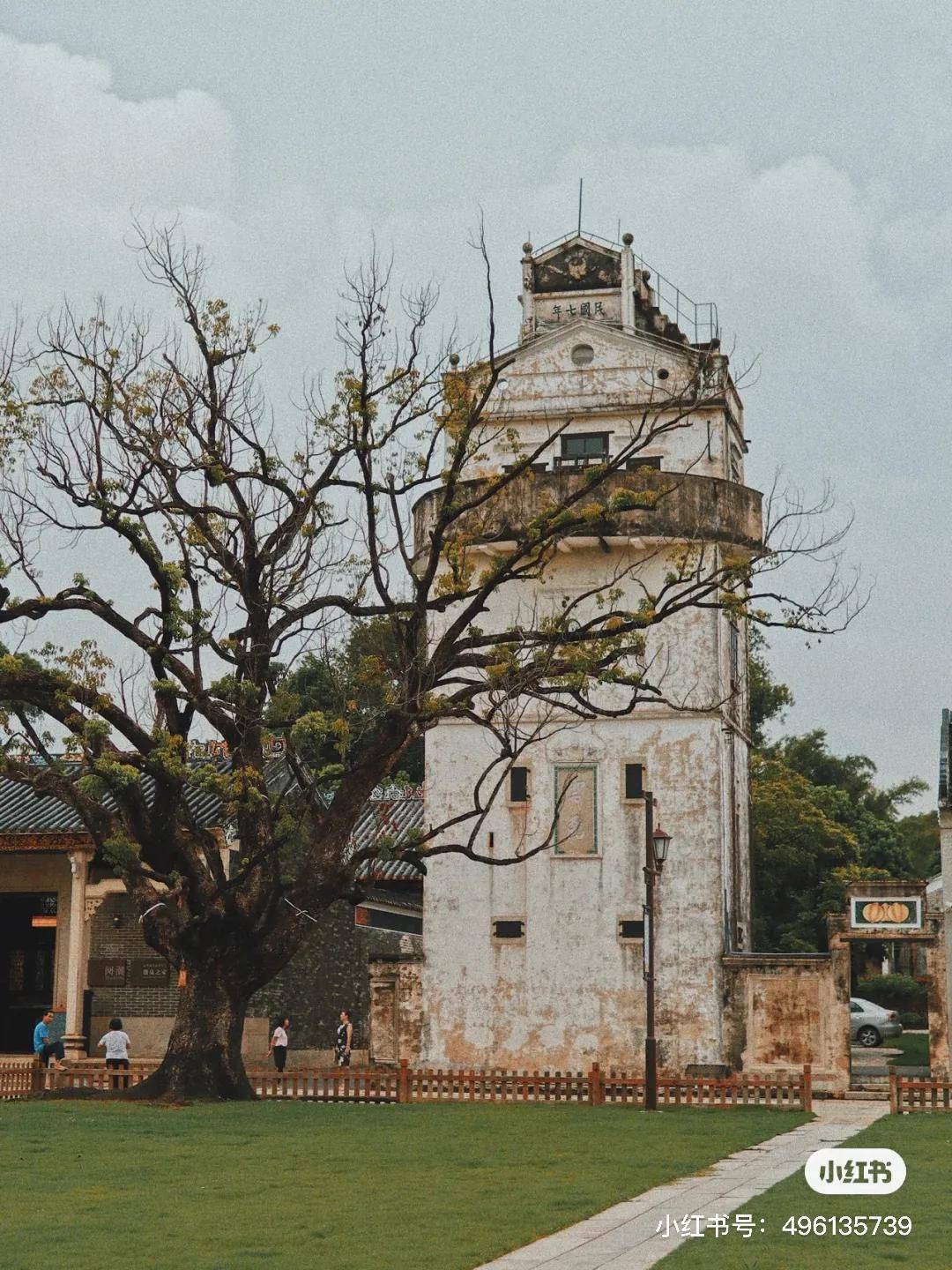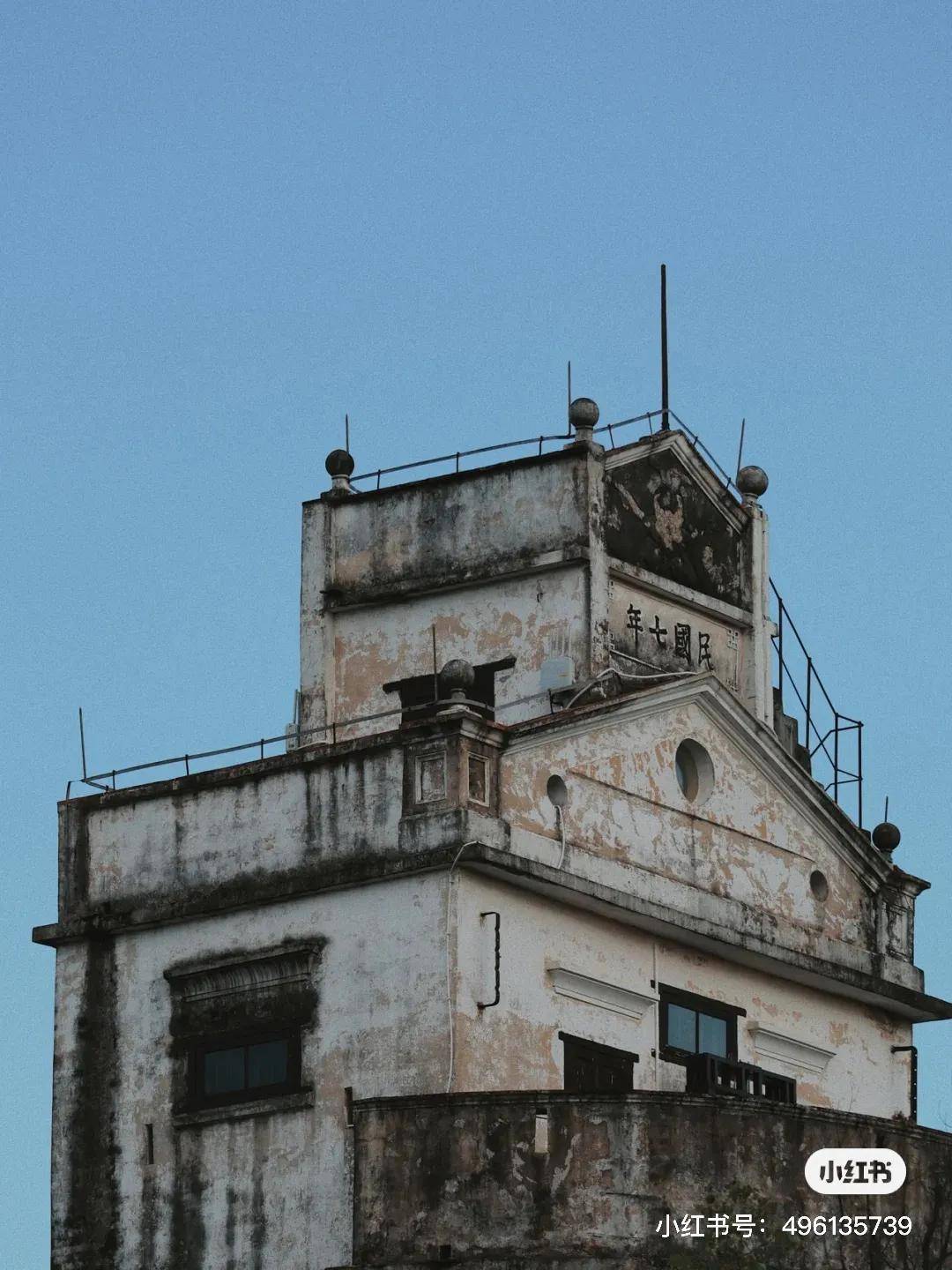 Little Red Book @小燊
If you think the previous ancient towns are not small enough, If you want to avoid the crowds, meeting the village is a good choice.
There are guild halls, towers, and ancestral halls gathered here, and all the houses with gray tiles, blue bricks, and cornices are full of ancient charm. There are still many aborigines, and the fireworks are still full. The well-known check-in spots are the Qixia Xianguan, which combines Chinese and Western styles, the two towers of "Yunfei" and "Fengqi", and the Memory Reading Bookstore. It is very good to go for a walk on weekends.
Unmissable delicacies come to Zhuhai and will never treat your stomach badly Coming to the beach, the main dish is of course all kinds of seafood, early In 2014, "China on the Bite of the Tongue" came to Zhuhai's Wanshan Island to check in.
Zhuhai's seafood may not be as famous as other coastal cities, but the food is fresh.
Xiao Feijun has specially selected reliable market + word-of-mouth restaurants for you. The locals Amway, rest assured and delicious. /Baitengtou Market/
Little Red Book@言情
What Xiao Fei Jun wants to recommend here is Baitengtou There are all kinds of fish, shrimps and crabs in the farm. The fresh seafood is tender and full, and everything is delicious when cooked and fried.
Here you can choose good seafood to find nearby restaurants for processing, the price is fair, and you can also bargain. There are many people who drive here to buy seafood. The market has its own official account, which will teach you how to pick seafood, and there will be market guidance prices.
Never worry about being scammed by eating seafood outside~~
/Hutchison Restaurant/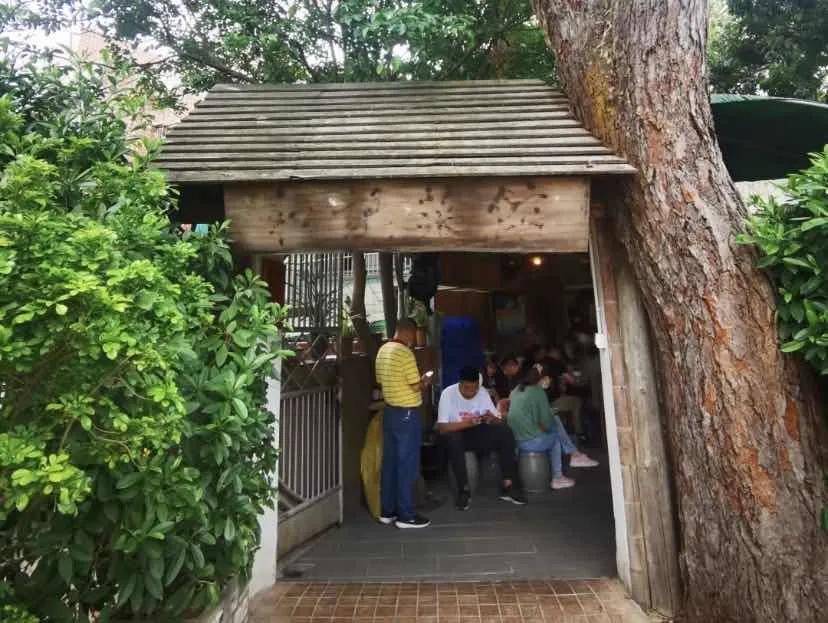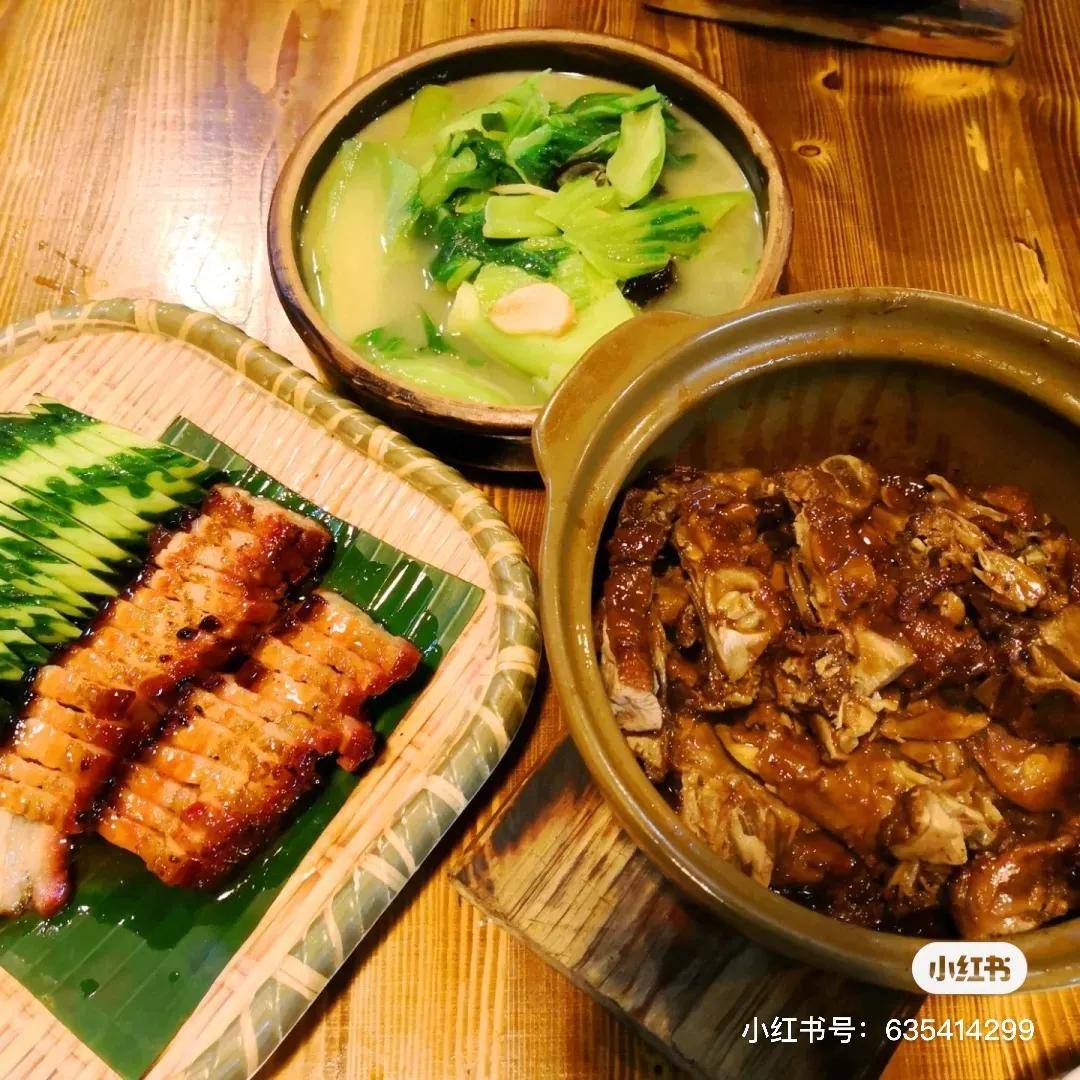 Little Red Book @hahabiubiu
Hutchison Restaurant, known as the "hidden farmer's cuisine", can be regarded as a time-honored brand recommended by local people in Zhuhai.
A big tree and a hall built with a canopy, the environment is not good, but it happens to be such a restaurant, there must be a line at the end of the meal, and there is no way to eat it late.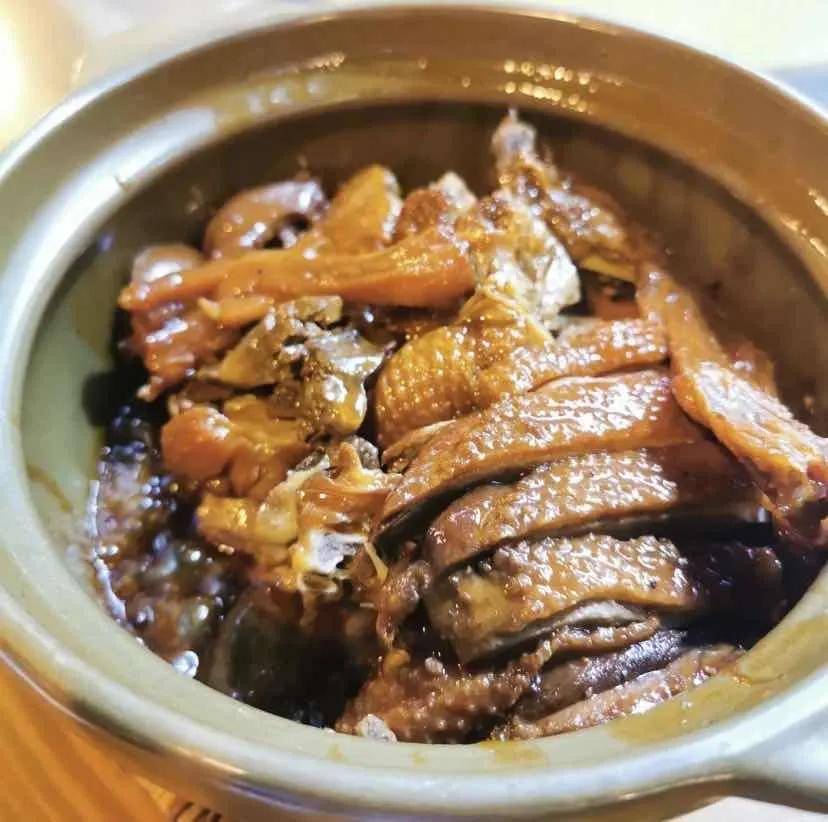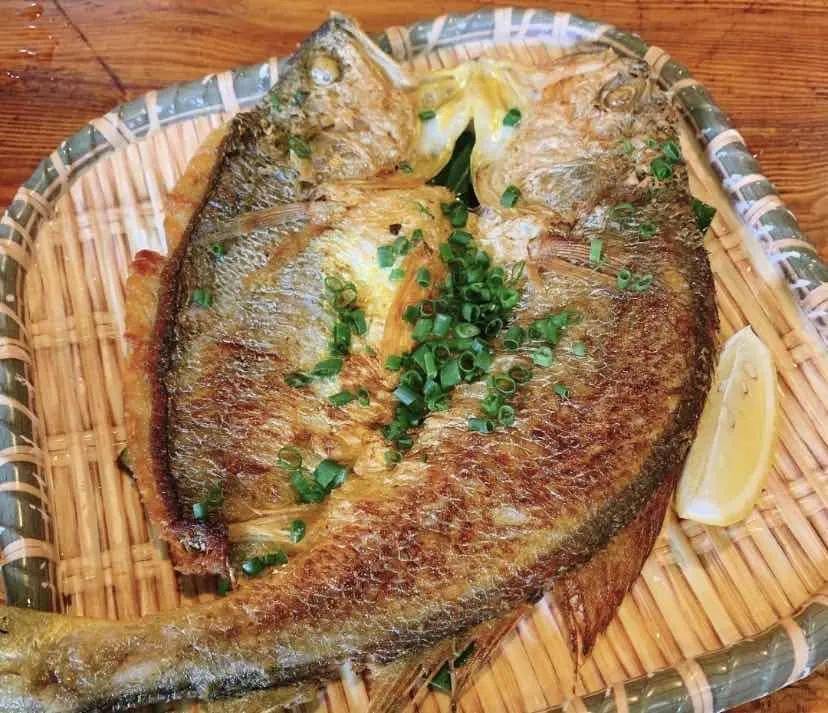 Picture: Dianping
In Zhuhai, their Braised Duck No one would dare to be number one if he was called second. The duck meat is tender and soft, and the sauce is slightly sweet, almost empty when served.
Pan fried yellow croaker It's not bad, the outside is burnt and the inside is tender, not fishy at all, you can also taste the hanging roast chicken.
/Shen Kee Food Shop/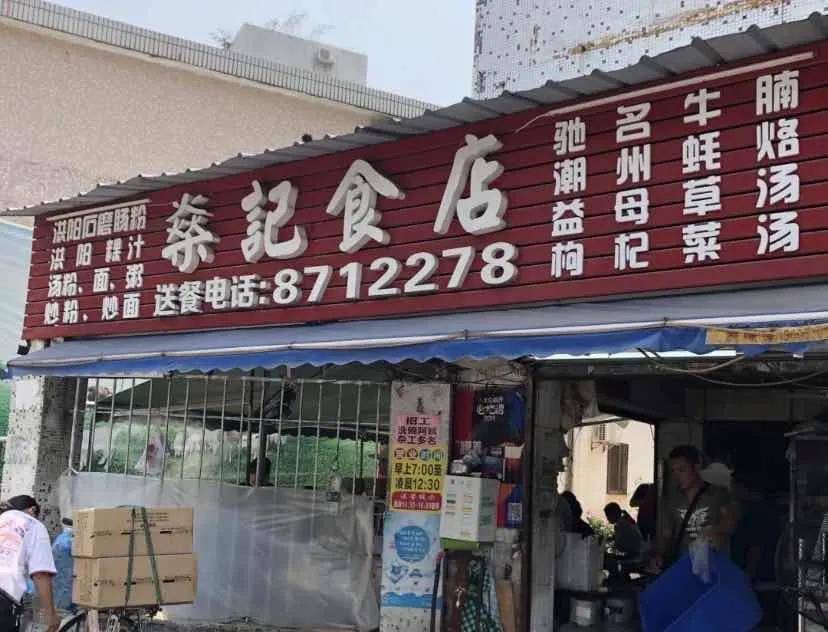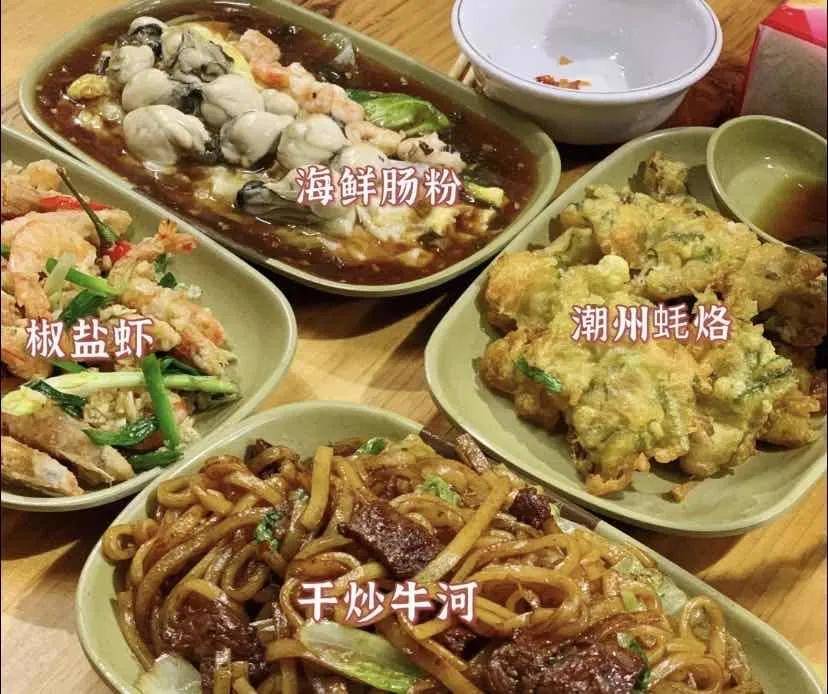 Summer Bay Sheen Kee Food Shop , Is a very popular fly snack bar.
Mainly Seafood rice roll The shrimp meat is firm, the razor clams are fresh, and there are large pieces of minced meat inside. You can feel the conscience of the store just by looking at the picture. 20 yuan is really worth it.
The whole bowl of pig miscellaneous motherwort soup, pig heart, pig lung, pork balls, pork slices, etc. are full of ingredients. Just smelling the smell makes people salivate. Chaozhou fried oysters and salt and pepper shrimp are also worth trying. /Decadent Restaurant/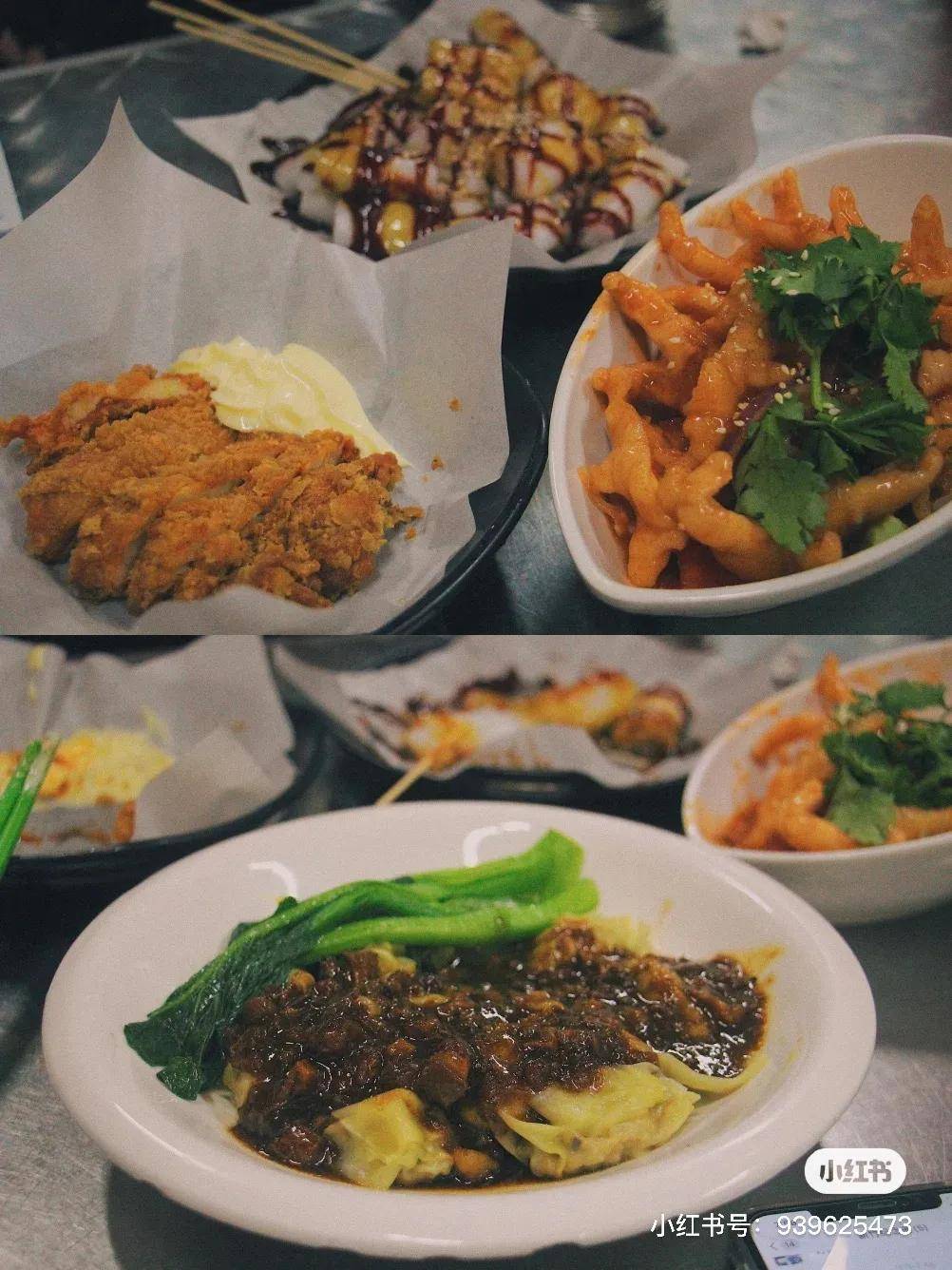 Little Red Book @秋刀鱼子_
It is no exaggeration to say that this is Zhuhai people from snacks to large tea restaurants.
Many people from Hong Kong and Macao will make a special trip to fight the teeth. In their homes, in addition to the classic tea meal mixed with chee cheong fun, curry balls, and creamy toast, all kinds of dish head rice are like the signature braised pork rice, sadly ecstatic rice. , Pork Chop Rice with Pork Sauce will not step on the thunder if you order it.
In a blink of an eye, I want to go to the island and the city again. Zhuhai is really a good choice. Take advantage of the weather is not so hot, so hurry up!
-The End-