READING
"Mao Zedong and Zhou Enlai"
What kind of relationship is there between Mao Zedong and Zhou Enlai, their revolutionary partners for decades?
Professor Nie Yueyan, the author of "Mao Zedong and Zhou Enlai", used the relationship between "Marx and Engels" as a metaphor for the revolutionary friendship between Mao Zedong and Zhou Enlai.Although most people know the heroic qualities and the firm conviction of the Mao Tue people in the cross-sea, Professor Nie Yueyan pays more attention to the details of Mao Tue people's revolutionary work and life, making decisions at major historical nodes, and the revolutionary friendship between them. Make a very visual evaluation and analysis.
There are countless details of Mao's ten-year collaboration on Tuesday. The author's approach to this book is to focus on the big picture, choosing important historical nodes and major historical events, which are more impressive places; proceed in detail and observe carefully. Analyze the division of labor and cooperation between the two of them and their temperament and wisdom.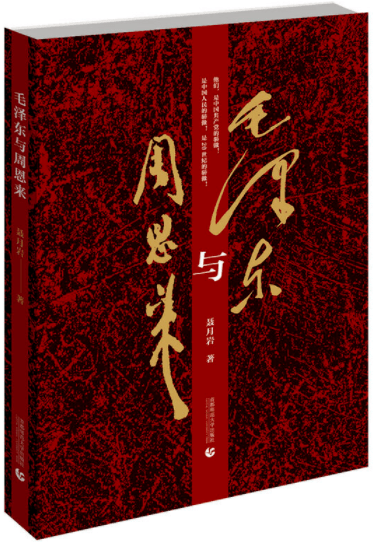 Reading every day
Beijing Reading Open Class
【theme】
Listen to the story of "Mao Zedong and Zhou Enlai" together
【Speaker】
Nie Yueyan, author of the book, member of the Communist Party of China, professor of Capital Normal University
【time】
14:00-15:30, June 18, 2021
【location】
The second floor of Beijing Book Building
[Guest Profile]
Nie Yueyan, female, born in 1954. Member of the Communist Party of China, doctor of law, professor, doctoral supervisor. He is currently the director of the Institute of Political Development with Chinese Characteristics, Capital Normal University, the head of the Political Department of the School of Political Science and Law, the head of the major of political science and administration, and the leader of the "Sinicization of Marxism", a key construction discipline in Beijing. The current executive director of the Beijing Institute of Political Science and Administration; the executive director of the Higher Education Professional Committee of the Chinese History Society of the People's Republic of China. The main research direction is the Sinicization of Marxism and contemporary Chinese politics. So far, he has published 7 monographs including "Deng Xiaoping and the Construction of Democratic Politics in Contemporary China", "Deng Xiaoping in Life", and "Research on the Development Process and Basic Experience of Democratic Politics with Chinese Characteristics". He has published more than 100 academic papers in various newspapers, including Political Science Research, Marxist Research, and People's Daily.
Readers who cannot come to the site, scan the QR code below,
You can enter the live classroom of "Reading Everyday"
Article Source: Reading Everyday
Review:red
edit:Pan Xiaoxiao
●"Taste the Dragon Boat Festival and patriotism" Tongzhou District Culture and Tourism Bureau held the Dragon Boat Festival reading
●College Student Reading Festival | "Follow the Warriors-Science and Technology Prosperity" Chinese Classic Recitation
●The national flag escort brought a successful conclusion to the Dongcheng District "Singing on the Axis-Singing a Folk Song for the Party" activity
●You don't know the "Dragon Boat Festival Customs"
Submission and cooperation: [email protected]
quick worker
WeChat public account
Sina Weibo