On June 15th, a media salon with the theme of "Decoding JD 618: JD Cloud Releases Top Ten Technology Application Trends" was held in JD. This is also the first time that JD Group has integrated cloud, retail, and logistics multi-party 618 technical teams to jointly decode JD 618. Technical connotation. At the event site, JD Retail unveiled the 31.2 days inventory turnover, the mystery behind this world-class figure, and JD Logistics "relay" shared how to achieve minute-level delivery to more than 200 cities across the country through an integrated supply chain. The process shows the whole chain process of goods from retail to logistics, and finally to consumers. At the same time, as the technical cornerstone of JD 618, JD Cloud has fully demonstrated the rock-solid technical support for JD 618 in the face of traffic peaks and through "training as a battle, fighting for training". It is worth mentioning that after years of experience in the most complex e-commerce scenarios, JD Cloud released the top ten technology application trends to the industry for the first time, showing JD's four dimensions of people, goods, markets, and digital infrastructure. Latest exploration.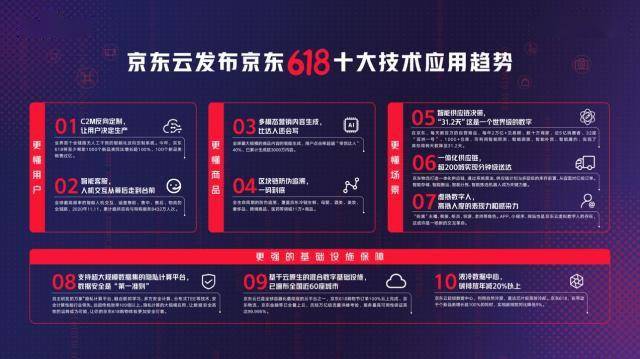 JD Cloud released the top ten technology application trends of JD 618
JD Cloud first Release Jingdong 618 Top Ten Technology Application Trends
JD has been exploring cutting-edge technologies, especially the exploration of the combination of future technologies and scenarios, and the exploration of technology applications. Dr. Mei Tao, Vice President of JD Group and IEEE &; IAPR Fellow, released the top ten technology application trends of JD Cloud 618 on the spot, covering C2M reverse customization and intelligent customer service that understands users better; understands multi-modal content generation and blocks of products Chain anti-counterfeiting traceability; smart supply chain decision-making, integrated supply chain and virtual digital people that understand more scenarios; and stronger infrastructure guarantees, namely, a privacy computing platform that supports ultra-large-scale data fusion, a cloud-native hybrid digital infrastructure, and Liquid-cooled data center. As a technology and service company based on a digital intelligence supply chain, JD.com has continuously deepened its efforts to integrate technology and practical application scenarios into practice, and apply them on a large scale to help partners reduce costs and increase efficiency, improve experience, and create "the most technological "JD 618."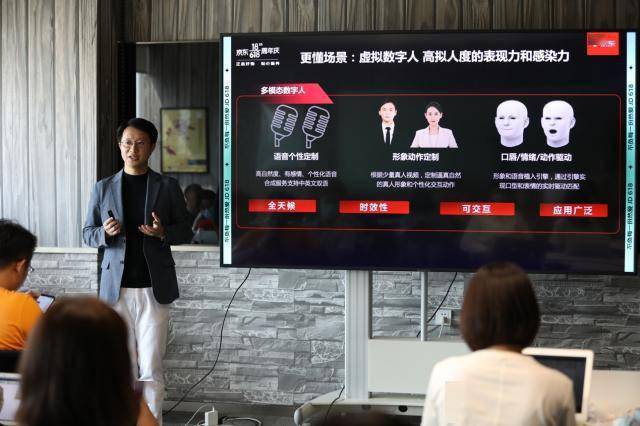 Vice President of Jingdong Group, IEEE &; IAPR Fellow?Dr. Tao Mei
Intelligent supply chain decision-making, 31.2 days is a world-class number
Among the ten major technology application trends, JD.com's intelligent supply chain decision-making has created a world-class record for JD.com's "inventory turnover days reduced to 31.2 days" through intelligent operation, warehouse network optimization, omni-channel contract performance, and C2M reverse customization. According to Liu Xiaoen, vice president of JD.com and head of JD's retail smart supply chain Y business department, behind JD's 31.2-day turnaround is faced with great challenges, which are mainly derived from four aspects: massive amounts of goods, complex warehousing and distribution. Online, online and offline multi-scenario retail model, and matching with the supply and demand of a large number of upstream suppliers. Costco, a global retail giant known for its operational efficiency, has its latest inventory turnover days of 30.9 days, but it manages only a few thousand SKUs, while JD.com has millions of SKUs and more than 1000 warehouses, with a turnover of 31.2 days in all categories. Under the self-operated mode, it is already at the world's leading level.
Looking to the future, the goal is to be technology-based, to achieve continuous optimization of supply chain efficiency and experience, and to create a more accurate, faster and better intelligent supply chain. At present, JD.com has achieved a world-class turnover of 31.2 days. It is changing from a global leader to the leader of "no man's land". In the future, it will become an explorer of technological boundaries. Through continuous technological breakthroughs, JD.com will drive the intelligentization of JD.com. The technological change of the social supply chain supports the implementation of the national "new infrastructure" strategy.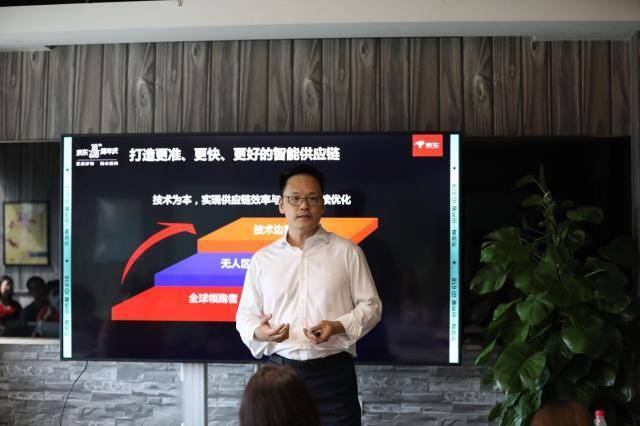 Vice President of Jingdong Group and Head of Y Business Department of Jingdong Retail Intelligent Supply Chain?Liu Xiaoen
Integrated supply chain, super 200 City delivery in minutes
The integrated supply chain also played a strong role in this JD 618, helping over 200 cities across the country to achieve "minute-level distribution". Wei Haixing, a senior expert in the JD Logistics Strategy and Innovation Business Department, said, "JD Logistics has built an integrated supply chain through automation, digital, and intelligent means to become the "stabilizer" for the efficient and stable operation of JD 618 this year. On the one hand, it is fully committed to ensuring the entire Home delivery, over 200 cities within minutes, on the other hand, customer demand-oriented, give full play to the potential of technology-driven integrated supply chain, and provide strong support for the majority of merchants to fully respond to JD 618. We follow demand scenarios and product characteristics The supply chain is subdivided in dimensions such as, expected value, etc., to optimize the balance between warehouses, reduce secondary and tertiary allocations, and make circulation more direct and efficient. "At the same time, as the largest intelligent warehouse group in the Asian e-commerce logistics field, there are 32 Asian warehouses. The new generation of smart express vehicles has achieved large-scale operations in multiple cities, and has become a strong guarantee for consumers to enjoy "minute-level delivery".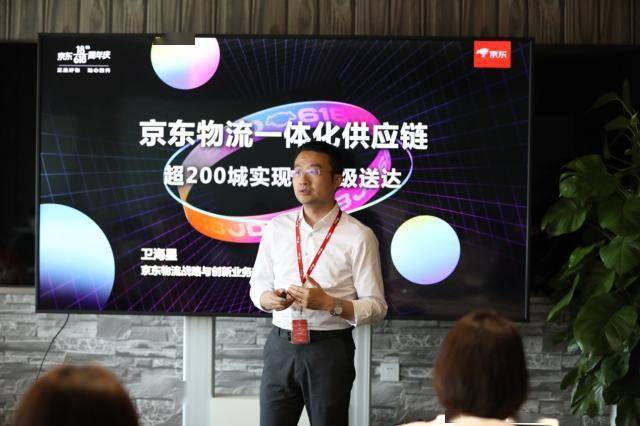 Senior expert of JD Logistics Strategy and Innovation Business Department?Wei Haixing
JD Cloud: JD 618 Technology cornerstone
In fact, the large-scale implementation of the ten major technology application trends in JD 618 is inseparable from the strong guarantee and escort of JD Cloud. As the technical cornerstone behind JD 618, 100% of JD 618 shopping festival orders are completed on the cloud, JD Logistics, JD Finance, etc. have all been put on the cloud, JD Cloud steadily supports the 618 traffic peak with ultra-high flexibility. Data shows that JD 618 has a good start. In the early morning of the same day, the peak QPS of JD Cloud's visits increased by 223% compared with the same period last year, the bandwidth of visits increased by 140%, and the real-time data analysis reached 3 trillion. Cao Peng, Vice President of JD Group and Head of JD Cloud Product R&D of JD.com, mentioned that in 618, in 2021, the hybrid cloud operating system JDOS (JDOS) unified computing resource base will achieve 10 million nuclear calculations. The flexible scheduling and management of resources allows limited computing resources to be seamlessly switched between different tasks, and is used to the extreme. With the stable support of cloud-native technology, the platform realizes rapid, flexible and smooth expansion of resources. Based on rich resources such as high-performance SDN control, TB-level dedicated line access, intelligent traffic scheduling, and high-concurrency database access, JD Cloud can more calmly deal with 618 high-concurrency and high-traffic scenarios, and through a three-dimensional unified security operation center and integration The DDoS protection system fully escorts 618 security. In addition, JD Cloud also actively implements the dual-carbon goal. While driving the growth of thousands of new products by more than 100%, it has achieved a 30% reduction in unit order resource costs and a 5% reduction in carbon emissions year-on-year.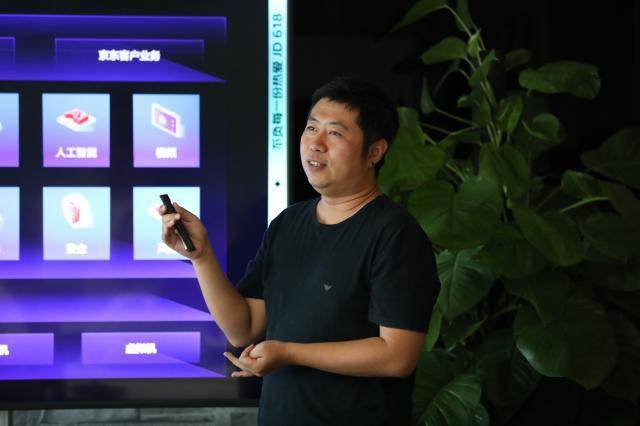 Cao Peng, Vice President of JD Group and Head of JD Cloud Product Development of JD Technology
JD 618, under the ten major technology application trends, has formed the same frequency resonance on the consumer side and the industry side. The physical industry and the digital-intelligence society supply chain are integrated and developed, and the consumption and environment are harmonious and friendly, which not only brings consumers The best shopping experience also brings the most efficient growth and creates more social value to partners such as brand merchants.
Source: Financial World Network