The light cooking rice brand "Fanhu" is pioneering a new track between self-heating rice and takeaway. On June 15, the light cooking rice brand "Fanhu" announced that it has completed two consecutive rounds of financing in the near future. "Fanhu's direct competitor is still instant products." He Hua, the founder of Fanhu, told Beijing Business Daily that take-out may have some problems with ingredients and condiments. In addition, even self-heating and ready-to-eat products Fast food is also difficult to restore the taste of cooking, consumers are often entangled in what to choose, which provides new opportunities for rice-like light-cooked rice brands.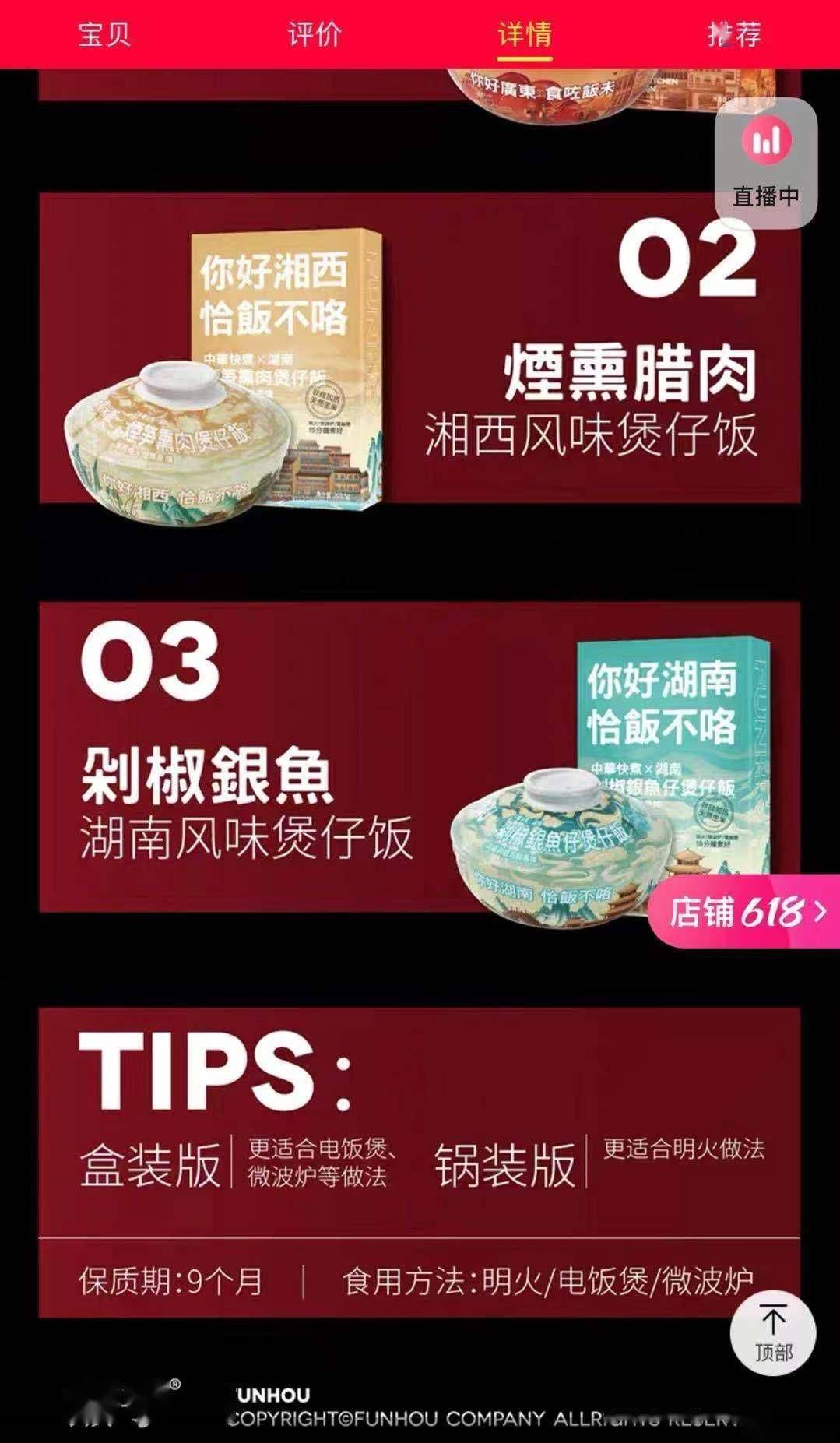 In the eyes of the industry, although rice has opened up a new scene of eating and catering for one person, convenience and speed are more important for young people today. This kind of light cooking rice is between self-cooking, takeaway and self-heating rice. From the perspective of the essence of the product, there is not much innovation. How to make consumers pay for repeated consumption after a few adventures has become a problem that fans need to face.
Expected revenue to exceed 60 million yuan
The light cooking rice brand Fanhu announced that it has completed two rounds of financing in the first half of this year, the angel round and the A round of tens of millions of yuan, of which the angel round financing was completed in February 2021, and it was exclusively invested by Qiaqia Food Family Fund Xinxian Capital. Ten thousand yuan RMB, A round of tens of millions of yuan in financing was completed in May 2021, led by Lenovo Star, followed by Zhuopu Investment. Both rounds of financing were funded by FoodPlus Capital, a boutique investment bank focused on the food and beverage industry, as the financial advisor. .
According to He Hua, the A round of financing will be used for brand marketing and supply chain optimization, in order to further consolidate Fanhu's advantages in the field of light cooking rice and lay a solid foundation for Fanhu's future growth.
It is understood that Fanhu is an emerging brand established in the second half of 2020. In January 2021, its products will be officially launched on the Tmall flagship store. By June 2021, the revenue will reach more than 5 million yuan, and the January revenue when the Fanhu product is officially launched is less than 100,000 yuan.
The product that Fanhu has already launched is the quick-cooking claypot rice, which can cook a pot of claypot rice with crispy rice in 15 minutes, and has achieved standardized cooking in different ways such as open flames, microwave ovens, rice cookers, and induction cookers. Currently, Fanhu's products include Lamei Sambo Claypot Rice, Smoked Bacon Claypot Rice, and Chopped Pepper and Little Silver Fish Claypot Rice. Flavors under development include Xuanwei Ham Claypot Rice, Yunnan Style and Sichuan Style. The highest sales volume on Taobao is the Cantonese-style wax-flavored casserole claypot rice, with a monthly sales volume of more than 8,000 copies. The price with a casserole is about 28 yuan/box, and the price without a casserole is about 23 yuan/box.
Xinxian Capital Investment Director Liu Yuan believes that claypot rice originated in Guangdong and Guangxi but spreads all over the country. There is no obvious geographical restriction, the production process is complicated, and the requirements for raw materials, heat, and sense of operation are high. It is popular with consumers but difficult to achieve. Home-made products. Fanhu provides consumers with a complete set of product solutions, and provides consumers with raw materials and cooking tools casserole. This is precisely the biggest advantage compared to the existing self-heating claypot rice products. Fanhu cuts into the rice category through claypot rice, and expands to other categories related to rice and rice in the future, which has the potential to create a matrix of multiple explosive products.
Shen Meng, director of Chanson Capital, believes that Fanhu is in line with social consumption preferences, and the demand for products and services such as Fanhu has increased significantly in the habits of young people.
Regarding the planning of the future product line, Fanhu said that on the one hand, it will continue to cultivate claypot rice, and on the other hand, it will dig out special rice delicacies from various places. Fanhu has a certain degree of confidence in the light cooking rice market, and Fanhu has an expected revenue of 60-80 million yuan in 2021. In terms of market competition, Fanhu said that it will build core competition barriers from the aspects of market size, product mix and product strength, consumer perception, supply chain foundation, brand marketing and market launch.
Fanhu VS Instant Products, Takeaway
Fanhu regards ready-to-eat products as its main competitive category, which means that Zihai Pot, Kaixiaozao, Mo Xiaoxian and traditional instant noodles are all competitors.
According to Nielsen data, in the first half of 2019, China's instant noodle market sales increased by 7.5% year-on-year, and overall sales increased by 1.4% year-on-year. Last year, the sales volume of instant noodles reached 40 billion packs. As an instant noodle "giant" company, Master Kong and Uni-President's revenue and net profit have both achieved significant increases in 2020. Last year's "Double 11", since the hot pot sold 100 million in 21 minutes, becoming the first merchant to break 100 million in the convenience and fast food category on the day of the shopping festival. After experiencing the downturn in 2013, the instant noodle market in my country began to turn around in 2018 and 2019.
The food delivery industry also competes with Fanhu on the same stage. Our foreign sales market is in a stage of rapid development and has not yet reached saturation. Data shows that as of March 2020, the number of online food delivery users in China reached 397.8 million, and the utilization rate of food delivery users reached 44%; among them, the number of online food delivery users on mobile phones reached 39653 million, and the utilization rate reached 44.2%.
He Hua believes that the concept of quick-cooking rice is different from self-heating rice and frozen vegetables. Both self-heating rice and frozen vegetables are instant products, while the fast-cooking rice provides users with cooking solutions. The shelf life of Fanhu's products is only 6-9 months. The ingredients are raw and do not contain any additives. "Different from the lazy house fast food on the market for the Z generation, Fanhu's target users are positioned at the refined white-collar workers and senior middle class who are over 26 years old, have financial foundations and have requirements for dining quality, aiming at the homeowner table scene. Hua said.
However, economist Song Qinghui believes that rice is almost half-finished to provide pre-made meals, so it needs to be cooked with the help of open flames, microwave ovens, etc. This kind of one-person meal only solves the problem of raw materials, but does not solve the problem of cooking methods, especially For many office workers, the light cooking of rice seems to be just "changing the soup without changing the medicine."
Some consumers said: "Claypot rice with casserole is actually very'chicken ribs'. Since it is already a fast-food meal, it is more simple and convenient. If you really want to cook by yourself, it will be more ritual. "Some netizens even said on Fanhu's flagship store on Tmall: "Isn't Meituan takeaway fragrant? You have to cook it yourself if it is expensive."
There are also some consumers who bought the casserole because they bought rice and gave it to the casserole. However, in the evaluation of the Fanhu Tmall flagship store, there are not a few complaints about the quality of the casserole: "The casserole will crack after only one use." "Don't expect peace. The same casserole I bought."
"Although Fanhu's product positioning is healthier and better than instant products and convenience foods, and the segmentation level is higher, the price is also higher, and the targeted user groups may not be as big as lower-end products." Shen Meng said that Fanhu has a certain market demand basis. If new products can be launched continuously, rapid growth may occur, but it also requires continuous investment of resources. Beijing Commercial Daily reporter Qian Yu Baiyang intern reporter Yan Hui (photo source: Fanhu Tmall flagship store)