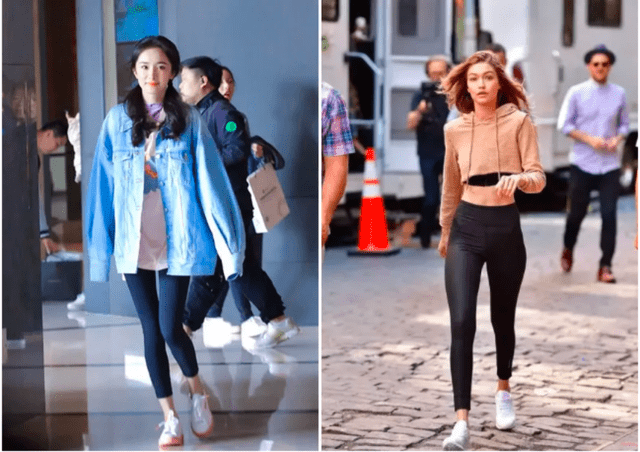 Text / Golden Wrong Knife Channel Yuanyuan

How high can a pair of pants be?
You would never think of someone using a Hermès bag specifically for it.
From the appearance alone, this is a pair of black long trousers that does not exceed 30 yuan.
In fact, it sells for 850/piece, which is twice as expensive as Adinike and ten times as expensive as Decathlon.
The exaggeration is that this is still its basic model, and some pants can sell for thousands.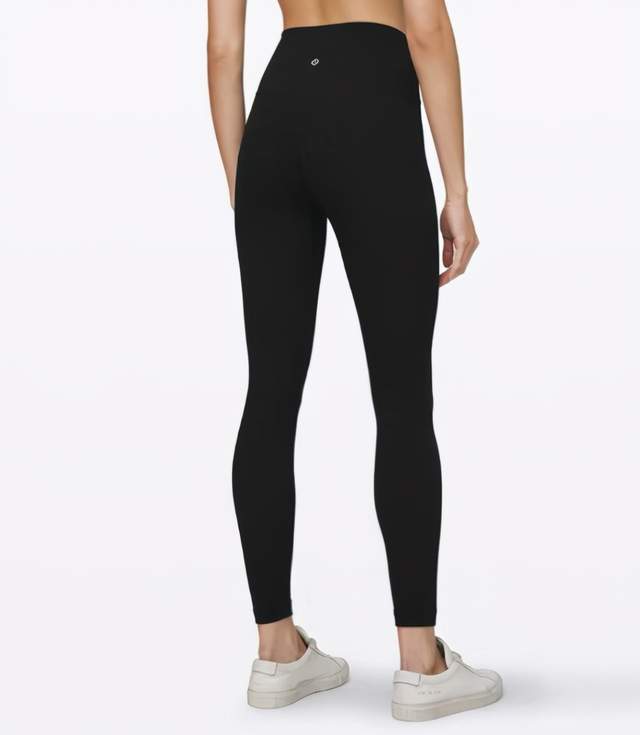 If pants also have a chain of contempt, then it must be the one standing at the top of the pyramid. After all, this pair of pants is also a symbol of middle-class status.
And behind it is a Canadian clothing brand called Lululemon (hereinafter referred to as "lulu").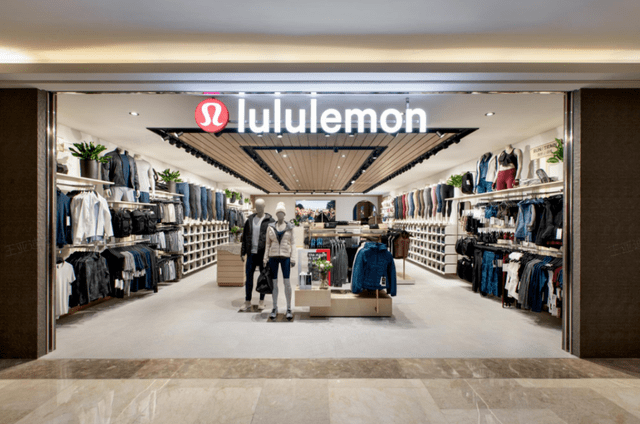 Lulu is absolutely amazing in the industry.
With a pair of trousers sweeping the circle of rich women, it has become a fashion highland for the masters.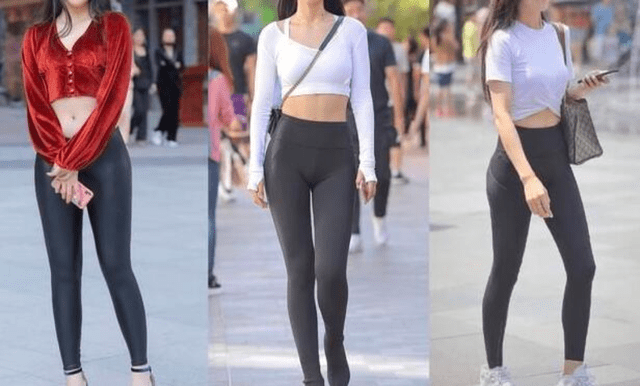 There are even people who spontaneously set up fan groups, and they have a kind of faith and worship for Lulu like believers.
In addition to the incomprehensible enthusiasm, lulu's strength is also reflected in its performance. During the epidemic, its market value surpassed Adi, second only to Nike, and became the world's second largest sports brand.
In the latest financial report, revenue in the first quarter of 2021 increased by 88%, which is impressive.
1
Defeating Adidas and making Nike afraid, why is it?
It is said that the birth of a Niucha brand is bound to be accompanied by a maverick founder.
The same is true for Lululemon. Although it specifically designs clothes for women, the person who proposed this idea is a bad old man.
The founder Chip Wilson was a real internet celebrity at the time. He liked all kinds of sports, from skiing to swimming, and even triathlon.
So much so that the physical pain caused by high-intensity exercise all the year round made him think of trying yoga.
At the age of 42, he joined a yoga class and after practicing for a while he discovered a problem.
There is no yoga pants suitable for women on the market.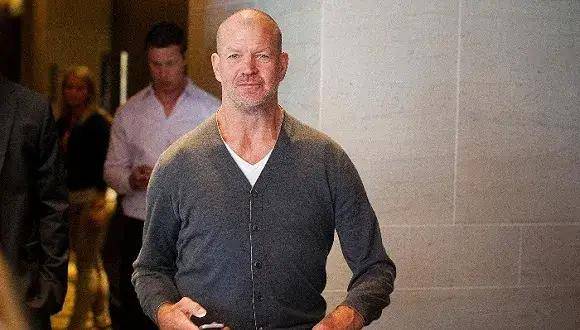 At that time, most people came wearing cotton clothes or dance clothes, but clothes of this kind were not suitable for hot and sweaty sports scenes.
As a former sportsman, Chip Wilson has a lot of research on sportswear.
If you want to design a fabric suitable for women, you must approach the user.
So he did a lot of offline surveys and listened to various students complaining about the various yoga clothes, what is not sweat-absorbent, and the quick-drying is poor, he wrote down in a small book, returned home and summarized the knowledge points, and tried to use yoga. This niche market serves as an entry point.
Chip Wilson developed Lululemon's first yoga pants after several fabric improvements.

Once launched, Amway used it for colleagues and friends around, and the result was rave reviews.
The first is the use of materials.
Friends who often go to gyms and other places must understand that wearing tight sports pants does not dare to stretch greatly, because the fabric is too thin and the range is slightly larger, and certain body parts will appear very embarrassing.
The thickness of the material used by lulu is very elastic and completely avoids this shortcoming.
The second is tailoring.
Yoga pants or pants worn by many women always have camel toe problems due to tight crotch. Lulu specifically increases the thickness and uses diamond-shaped lining to solve this problem.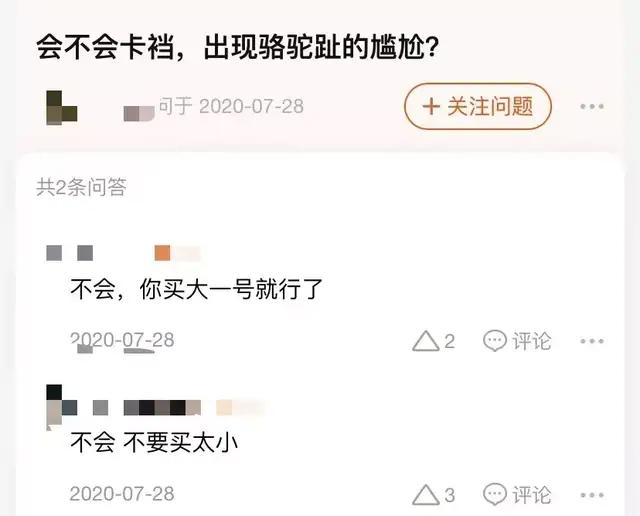 The last is the most successful point, and that is the beauty of beauty.
lulu uses a Japanese flat-lock sewing machine to pull the stitches to the outside, which can also highlight the curves of women's hips and legs.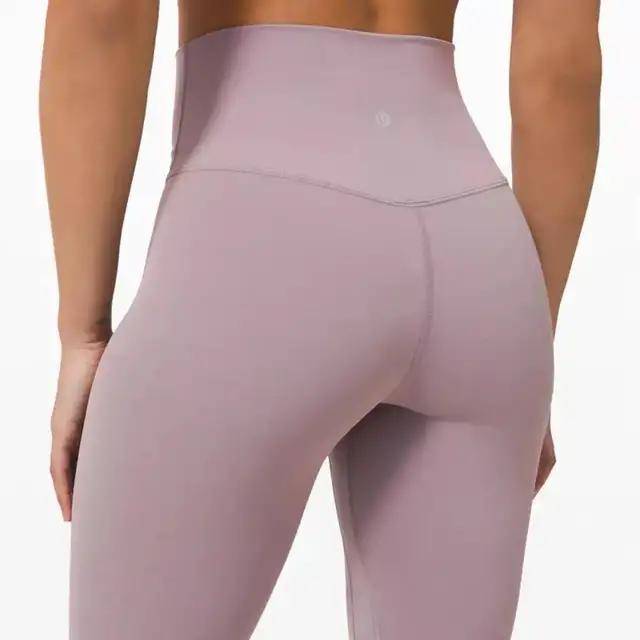 Just imagine, who wouldn't want to wear such yoga pants outside?
After all, in the sports market, there is no sports pants type specifically for women. All her trouser legs are so big that she looks like a boy at first glance.
But the emergence of Lulu makes female training equipment comfortable and beautiful.
I didn't expect that a pair of professional yoga pants could be regarded as the darling of fashion street photography.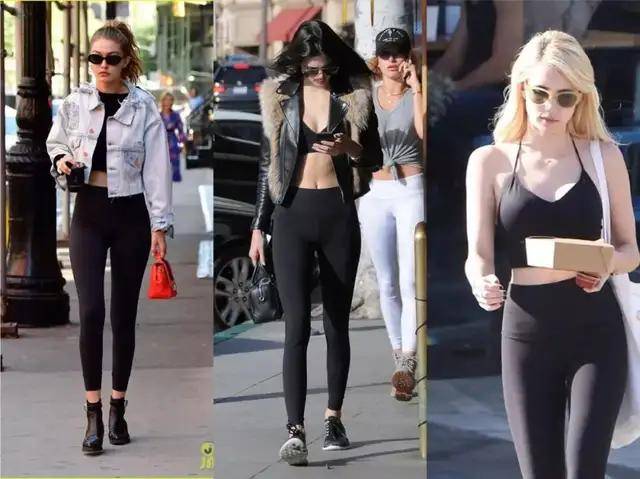 After all, yoga pants with good looks are too scarce, and lulu is very smart to fill this gap, and subsequently open the market step by step in North America and Canada.
As of the end of 2020, they have 521 stores around the world. The latest financial report shows that in the three months ending May 2nd, revenue increased by 88% to 1.2 billion US dollars, exceeding the market consensus of 1.13 billion US dollars.
The outside world is puzzled how a niche brand can compete with Nike Adi. Brother Dao will give everyone an analysis.
2
A pair of yoga pants sells for 900 yuan, how can they be snatched?
At the beginning, Lulu is strange, not that Brother Dao came from nowhere. First, let's analyze the strangeness one by one.
1. Do not invite celebrities to endorse
When other sports brands, Adidas Nike Li Ning An Dema spokesperson, changed wave after wave, and constantly signed new traffic stars, let's take a look at what Lulu has done.
It hardly invites celebrities, does not advertise, and does not have a grand official announcement spokesperson ceremony.
Instead, the focus is all on selecting the right KOL internet celebrities and yoga instructors.
For example, every time Lulu enters a city, it will find about 20 local yoga teachers to cooperate in the form of clothing sponsorship.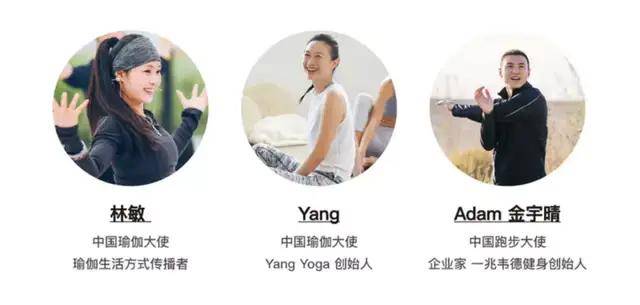 It will also provide additional professional photography, as well as new product try-on + gift. These signs or videos will be used as promotional materials for store windows, as well as social platforms such as ins, WeChat and Weibo, allowing KOLs to spontaneously spread it to fans. In the first mixed face familiar.
Don't underestimate the power of internet celebrities. Their fans are very sticky. For yoga novices and sports beginners, they are vertical KOLs, and they are more professional and have the right to speak than a celebrity endorsement.
It is equivalent to the effect of Wei Ya and Li Jiaqi's carrying goods, and consumers just trust them.
2. Hold a big yoga party
In order to bring consumers closer, lululemon will hold many large-scale events.
For example, Lululemon used to sponsor two yoga classes every week in Bryant Park in Manhattan, almost every time hundreds of women participated, and the scene was very popular.
In June 2017, more than 5,000 yoga enthusiasts gathered in Beijing Olympic Forest Park, under the leadership of yoga instructors, held a huge yoga party.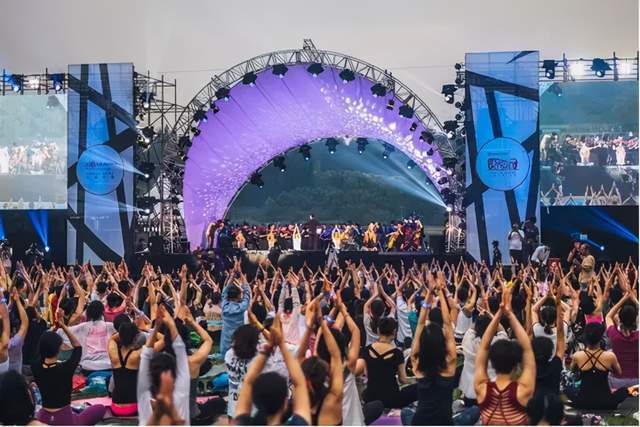 Such large-scale group activities give lulu its own community culture.
The Canadian media used the term "cult-like" to describe this phenomenon.
Although the wording is extreme, it fully shows that the cognition of "yoga=lululemon" is being implanted in the minds of consumers.
3. Earn money for middle-class women
Lulu's positioning has not changed, that is, young and wealthy women aged 25-35, the early founders called them "super girls".
Brother Dao is simply and rudely understood as: women with outstanding abilities in all aspects.
Once "Character" wrote an article called "Lululemon Sweatpants Addicts", one of the details is very interesting.
"When someone enters a high-end yoga training venue wearing a set of 200 yuan worth of other brand equipment, and looking at the Lulu logo on the hands of people around, there is a feeling of "offending the dignity of others."
It can be seen that lululemon is not only a commodity, but a kind of life philosophy with a sense of quality.
Just like a platinum bag, it is a knock-on bag to enter the upper class, and now, a pair of yoga pants worth 900 yuan has been given the same value.
Wearing it tells everyone: I not only have money, but I also have time to manage my figure.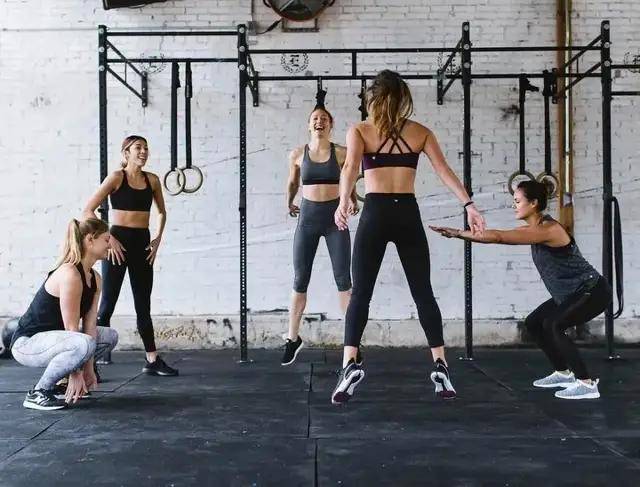 For the middle class, what is needed is this low-key with deep fame and merit.
It's nothing more than these three wonderful marketing points, which accurately hit every audience, and also allows lulu to be on its own track.
When talking about lulu's success today, I don't want to copy another one, but to learn from it.
3
Lululemon's success is difficult to replicate
Lulu's development over the years is inseparable from the dividend period of the Internet.
From 2010 to 2016, there has been a large wave of KOLs in different fields, such as gourmet beauty and sports talents. Many excellent content authors have appeared on platforms such as station B and Weibo.
Brother Dao remembers seeing Lululemon as early as 2018.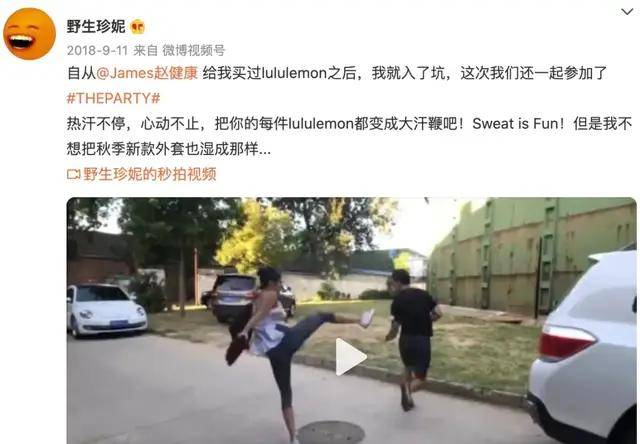 Later, on the Xiaohongshu and Douyin platforms, I saw many bloggers recommending.
At the same time, there was no mass marketing of women's sports apparel at that time. As one of the few, lulu has tasted the sweetness brought by KOL earlier.
The so-called rushing early is not as good as rushing by coincidence.
Secondly, Brother Dao discovered an important factor that lulu cannot be copied, and that is: slow growth.
This slowness means that when entering the international market, it will not rush to expand, focusing on the crazy expansion of stores to occupy the center of the business district.
This phenomenon is very interesting. According to Dao Ge's observation, the brands that have been forced to die in the past few years have survived well in the early stage, but because of expansion, they blocked the road and went bankrupt step by step.
Take the national brand Metersbonwe as an example. The early stage went smoothly, but in the later stage, it bought land and opened stores. At its peak, there were more than 5,000 stores across the country, all of which were large stores of thousands of square meters.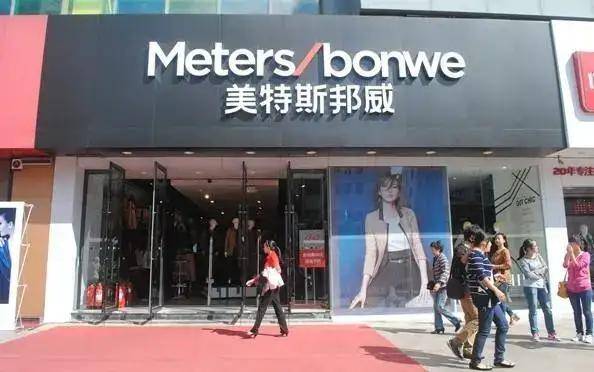 La Chapelle and some Jinjiang brands also collapsed due to expansion.
It's completely lost his wife and broke down, and she has put herself to death.
And Lululemon is too smart, how does it do it?
When it wanted to enter the Chinese market, it did not expand for expansion, but did enough market research.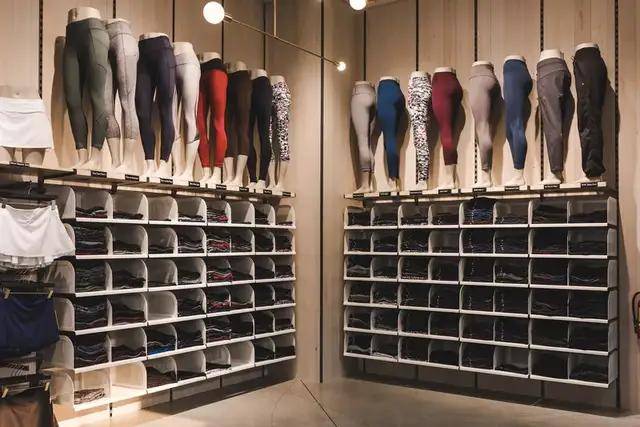 According to unofficial estimates from the global research firm Matthew Crabbe of Mintel Group Ltd., there were about 10 million people practicing yoga in China in 2018. Some people predict that China's yoga industry will develop three times faster than the United States.
Coupled with the emerging Chinese middle class in recent years, they pay more attention to a healthy lifestyle.
Lulu saw this piece of cake, but he didn't immediately spend money to open a shop.
Instead, he took small steps very cautiously and started recruiting his own team in China in 2014, maintaining cooperative relationships with local yoga studios and gyms, and infiltrating the local area.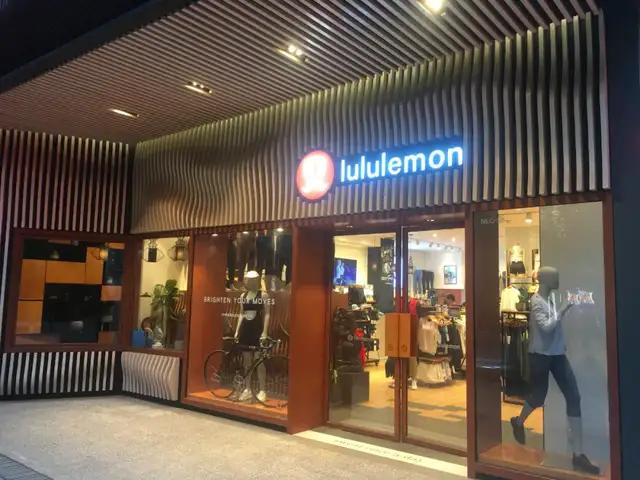 It has only been 6 years since I entered China. As of 2020, only 55 stores have been opened. Compared with the speed of opening stores of some domestic brands, it is really weak.
But let's take a look at its growth rate. In the third quarter 2020 financial report, it was mentioned that international revenue increased by 45%. Among them, total sales in China increased by more than 100%, and Chinese stores are expected to be second only to Canada in 2021. The second largest country.
We often say that haste is not enough, lululemon has learned the essence.
Conclusion:
In the end, Brother Dao wanted to mention a little detail of lululemon.
That is, there are very few discounts and very few promotions.
So that some people say that expensive is my problem, not to blame lululemon.
But Brother Dao is worried, when Lululemon, who started his business with Internet celebrities, will go to after tearing off this label? The middle class will buy it, but it doesn't mean it will continue to buy it.
By then, will Lululemon still be able to laugh?