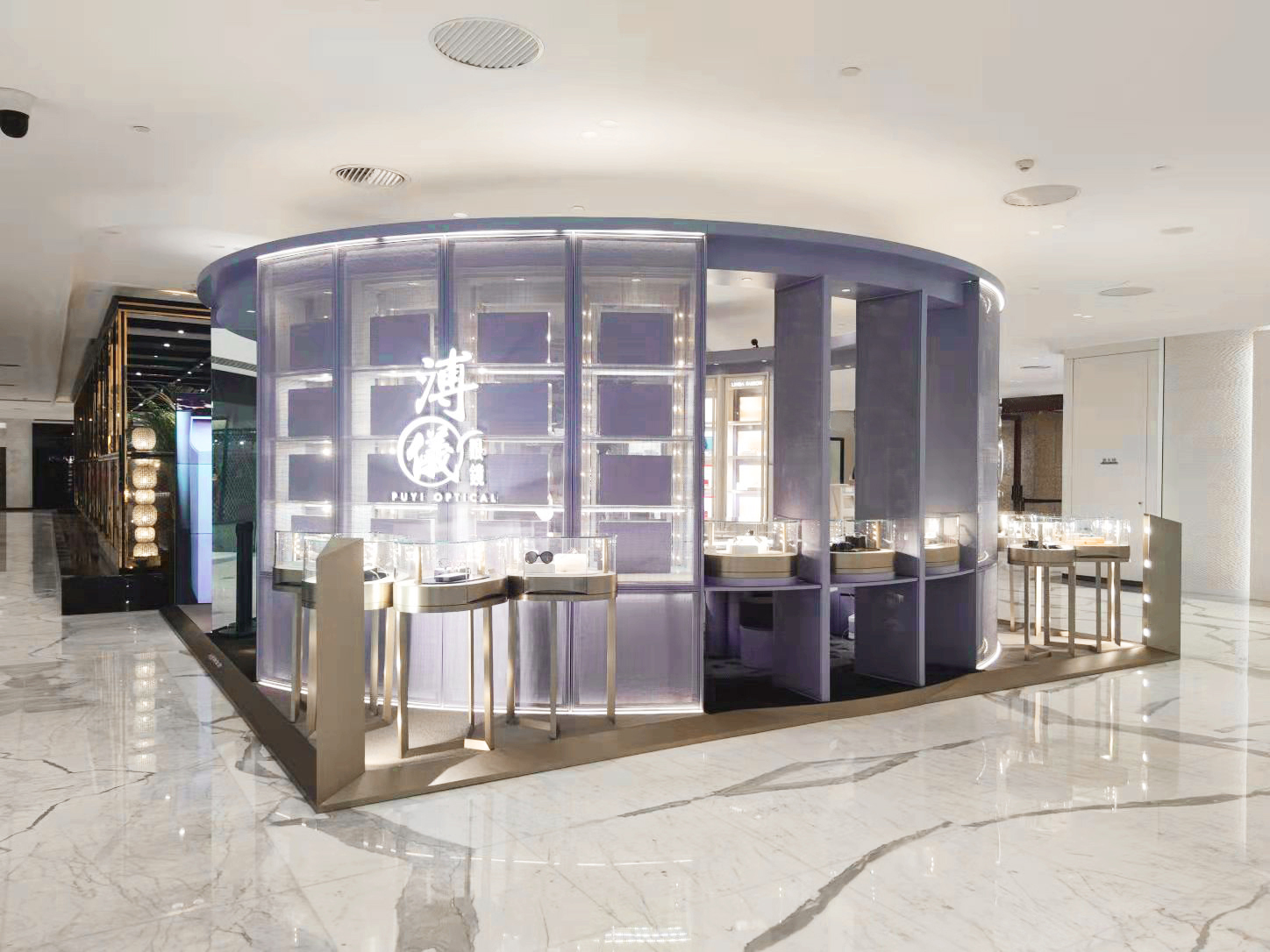 Address: D1122, SKP Atrium, Beijing
Phone: (86 10) 6500 8325
Business hours: 10:00-22:00
In June 2021, the 20th anniversary limited-time shop of Puyi glasses opened in Beijing SKP Atrium to commemorate the 20th anniversary of the founding of Puyi glasses. Following the ingenuity and classic style of Puyi Glasses since 2001, the 20th Anniversary Shop of Puyi Glasses writes a new chapter with a unique and elegant style. It symbolizes the round shape of Puyi Glasses and presents an exclusive space belonging to the 20th anniversary of Puyi Glasses. Lai narrates the brand story of Puyi Glasses in the past 20 years.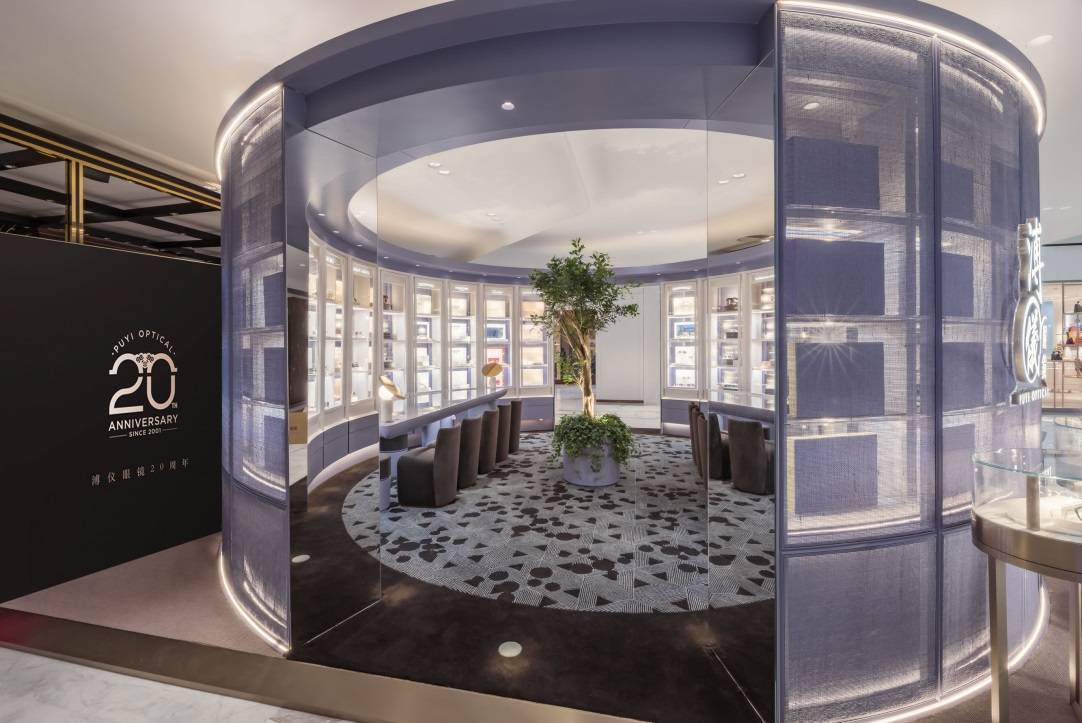 Since its inception, "round shape" has been the brand symbol of Puyi glasses and an indispensable element. Puyi glasses uses the design concept of "a place with a round sky" to create a masterpiece of classical and modern coexistence and a perfect blend of eastern and western styles; using yellow and purple that represent nobility and elegance as brush strokes, it interprets the luxurious aesthetics from 2001, perfect Presents the 20th anniversary limited-time shop of Puyi Glasses.
At the same time, Puyi Optical Shop, which is also located on the first floor of Beijing SKP, is on a journey of renewal. It will reopen on July 1, so stay tuned.
Extraordinary achievement
The 20th anniversary symbolizes the birth of a legendary dreamer. Using glasses as a pen, outlines the growth trajectory of Puyi glasses. The 20-year history picture scroll is slowly presented here. Puyi glasses have become synonymous with high-end glasses. With its unique perspective on the high-end glasses market, it has redefined the value of glasses and sublimated them into luxury fashion accessories that symbolize taste and attitude.
In the 20 years of development of Puyi Glasses, it has been accompanied by unremitting support from eyewear brands and partners from all over the world. Puyi glasses in the limited time store ingeniously presented congratulations from representatives of different brands, including Mr. Roberto Vedovotto, President and CEO of KERING EYEWEAR, the current president of LOTOS and the fifth-generation helm Mr. Stephan Schmidt, Mr. Henrik Lindberg, CEO and Chief Designer of LINDBERG, Mr. Simon Jablon, Founder and Creative Director of LINDA FARROW, and Founder of MYKITA Moritz Krueger and David Beckham, creative director and Ms. Victoria Beckham, creative director of VICTORIA BECKHAM, etc. They personally shot the congratulatory video for Puyi glasses presents sincere wishes and presented it for the first time in the 20th anniversary limited-time store of Puyi glasses.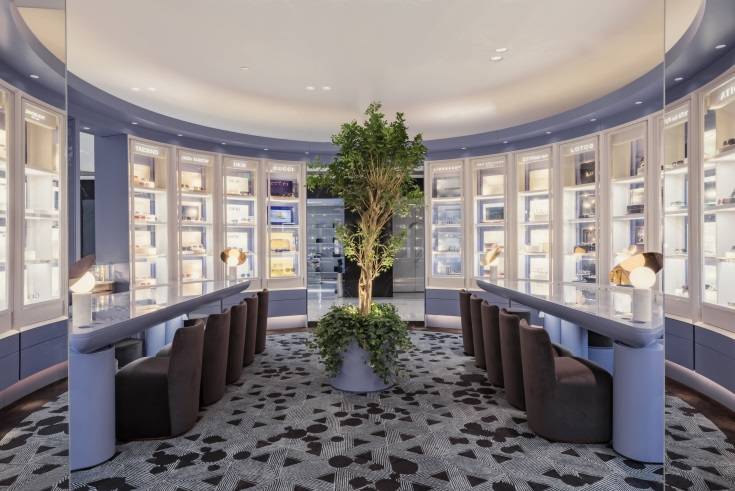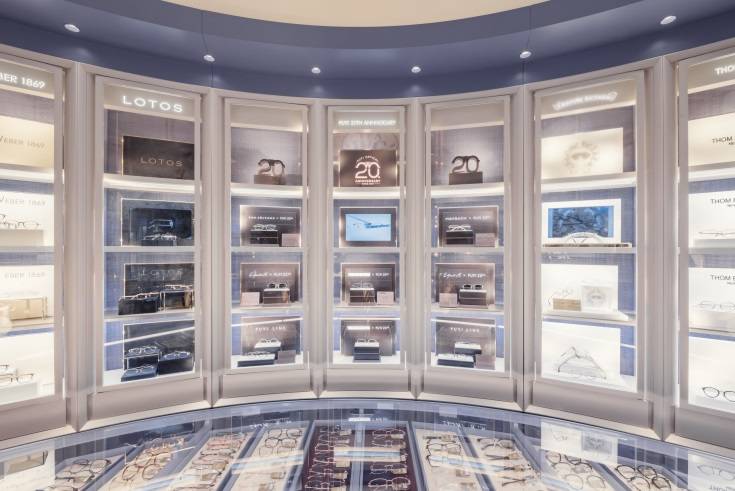 Puyi Optical 20th Anniversary Limited-Time Shop carefully presents the 20th anniversary limited editions created by different international brands for Puyi Optical: American luxury brand CHROME HEARTS and Italian top fashion brand GUCCI EYEWEAR, Japanese eyewear designer brand EQUE.M, KEN OKUYAMA, Danish eyewear design Designer brand LINDBERG, German luxury glasses brand MAYBACH and Puyi glasses own glasses brand PUYI PROJECT.
A series of limited editions for the 20th anniversary cooperating with major international brands have written a footnote to the remarkable achievements of Puyi glasses in the past 20 years, and the 20th anniversary limited-time store of Puyi glasses is a testimony of these 20 years of brilliant achievements.
Puyi glasses 20th anniversary blockbuster multiplication
EQUE.M x PUYI 20TH limited edition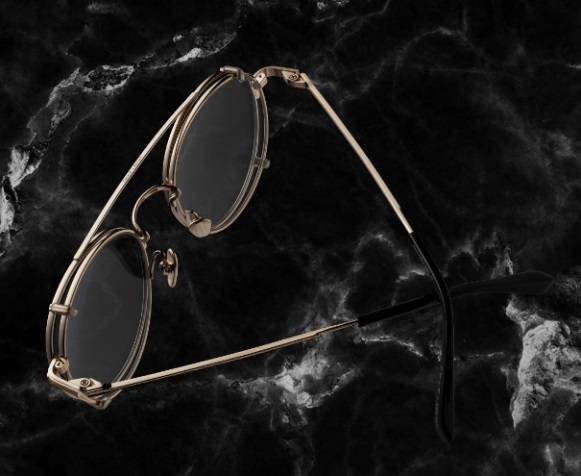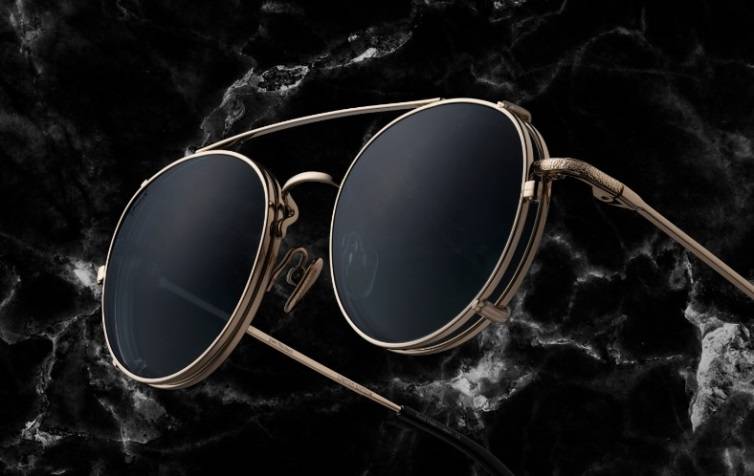 With the brand concept of "blooming your most elegant essence", the glasses of Japanese eyewear designer brand EQUE.M not only focus on design, function and quality, but also a way to express your true self. All EQUE.M glasses are produced in Sabae City, Fukui Prefecture, Japan. They are all handmade, combining the designer's imagination, innovative spirit and the beauty of traditional Japanese hand-made glasses.
EQUE.M has cooperated with Puyi glasses for many years. In addition to being the exclusive retailer of EQUE.M in Greater China, Puyi glasses also launches different styles with the brand every year. In 2020, Puyi glasses and EQUE.M will join hands to create its first own brand TRESBIND, which will further consolidate the cooperation between the two parties, have a deeper exchange in design, and jointly display creative and quality eyewear products.
To celebrate the 20th anniversary of Puyi Glasses, Japanese eyewear designer brand EQUE.M reinterpreted the classic style MERRY PEANUTS and sincerely turned it into MERRY PEANUTS VII clip-on sunglasses.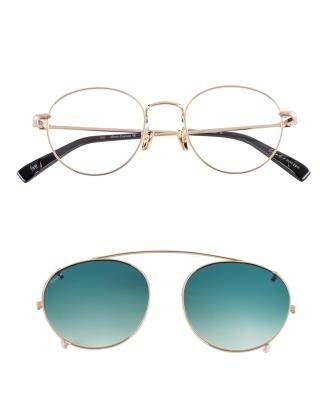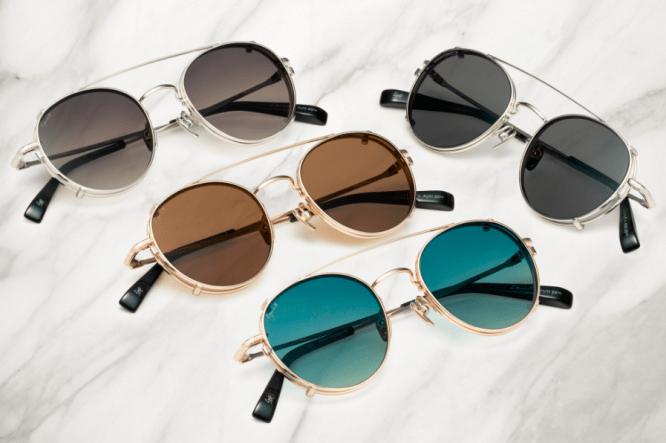 The lightweight titanium pear-shaped frame is equipped with clip-on sunglasses. There are 4 colors to choose from, and there are two presentation methods: optical glasses and sunglasses. The clip-on sunglasses and the end of the temples are engraved with the EQUE.M x PUYI 20TH logo, and the hinge is decorated with the brand's iconic water drop pattern. The design is exquisite and exquisite, which perfectly presents the craftsmanship of Japanese handmade glasses.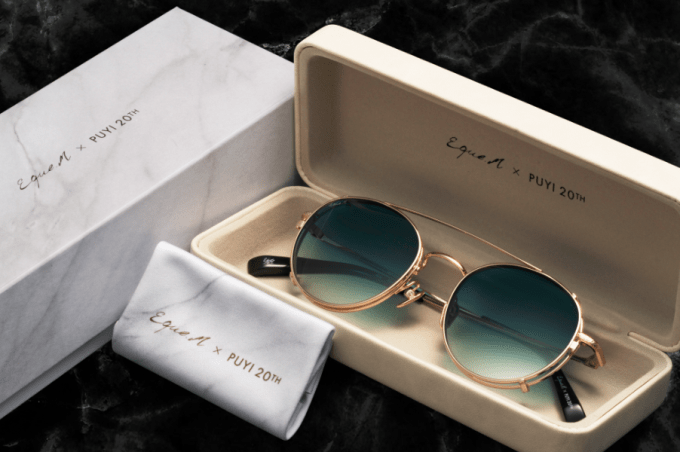 The EQUE.M x PUYI 20TH logo is specially printed on the packaging box and glasses cloth, which is more collectible.
KEN OKUYAMA x PUYI 20TH Limited Edition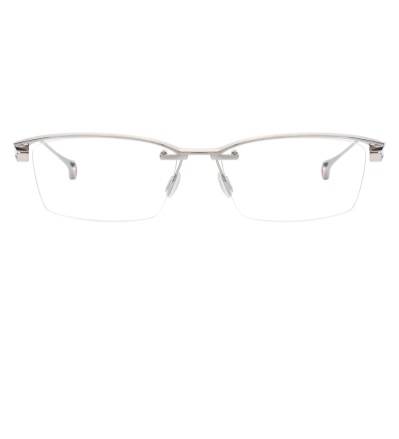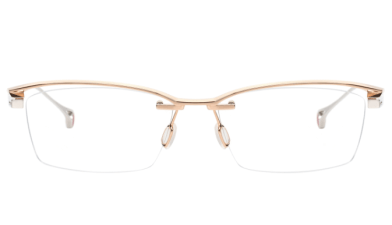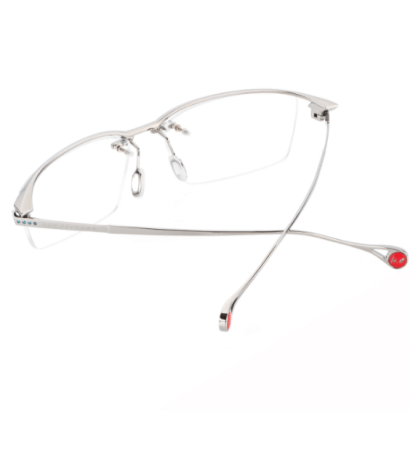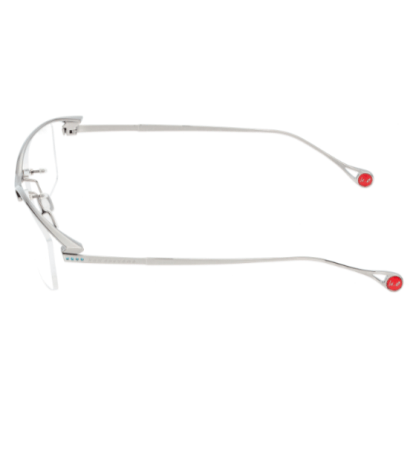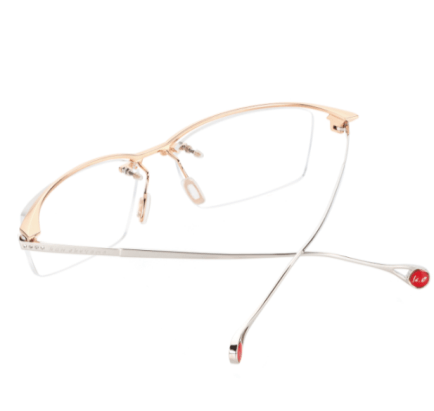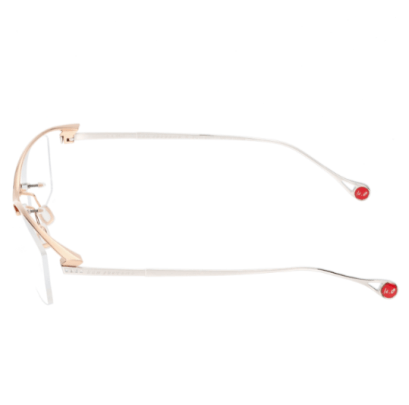 Japanese eyewear designer brand KEN OKUYAMA glasses are like a noble sports car. Every line is full of fine aesthetics, and every detail reveals an intimate ergonomic concept. The lightness and comfort are vividly interpreted. You can drive fashion, simplicity and classic style. KEN OKUYAMA and Puyi Glasses have been working closely together. In 2015, Puyi Glasses held the "KEN OKUYAMA Sunglasses Collection Launch Event", which brought the world's first appearance of the KEN OKUYAMA sunglasses series, including the brand's special custom styles for Puyi Glasses. Integrating the streamlined concept of a sports car with the design of sunglasses, it demonstrates the innovative spirit of Puyi glasses and KEN OKUYAMA and their unremitting pursuit of exquisite details.
KEN OKUYAMA sincerely created a limited edition-KO-110D for the 20th anniversary of Puyi glasses. The extra-large optical frame adopts a simple and neat frameless design, and is equipped with avant-garde three-dimensional lens angles and top beams. The special gold and silver two-tone design creates a striking urban style.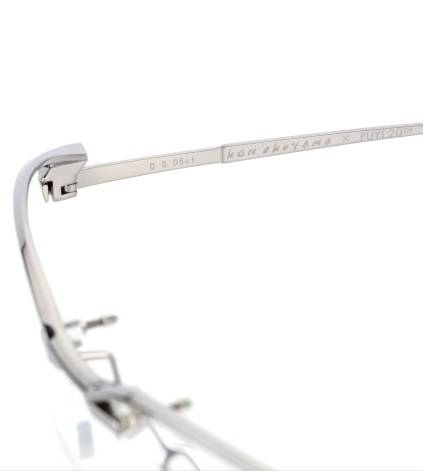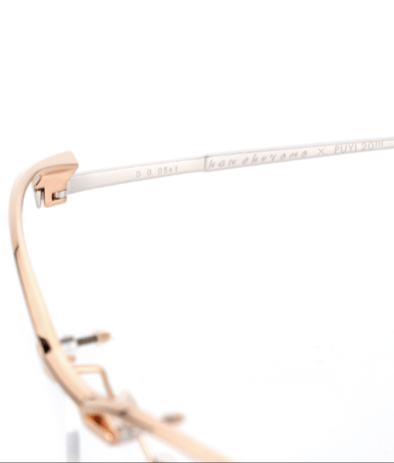 The new gun-colored temples embellished with rare blue diamonds outline the streamlined appearance of a sports car and have a unique collection value.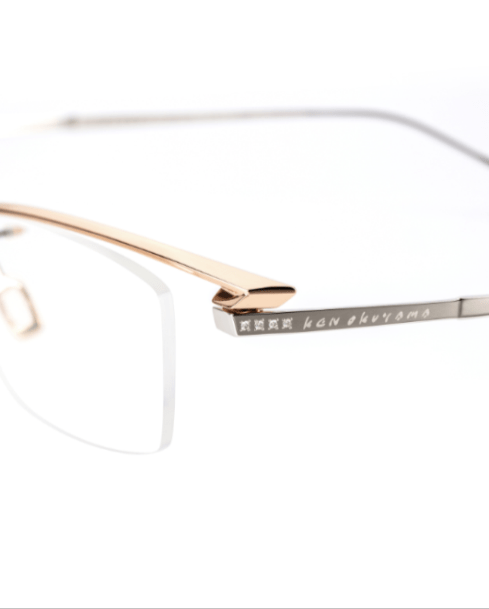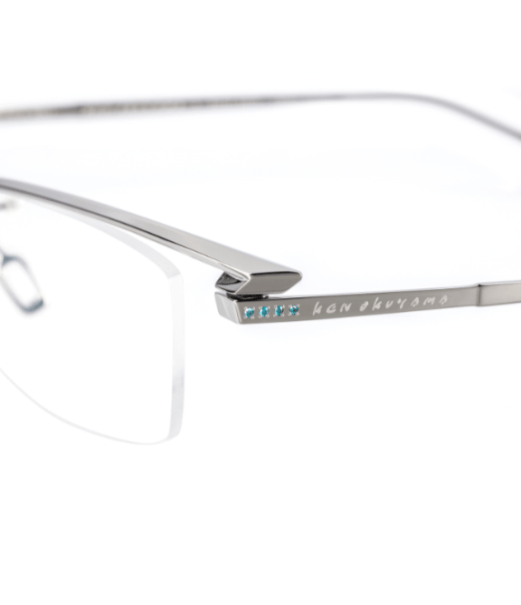 The end of the temples is decorated with the brand's iconic enamel, presenting the concept of ergonomics, making the front and rear weight distribution of the frame more balanced, giving lightness and texture.
LINDBERG x PUYI 20TH limited edition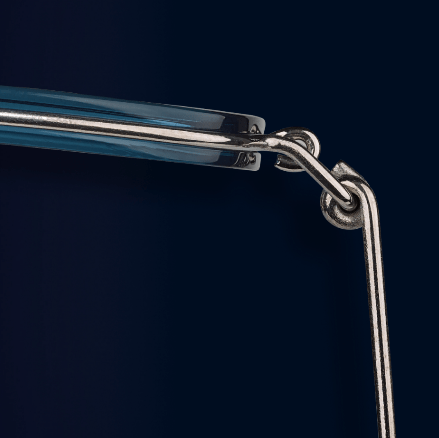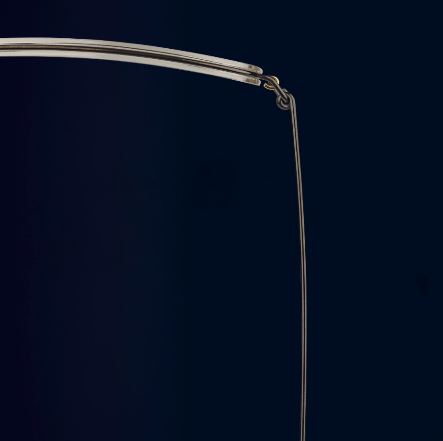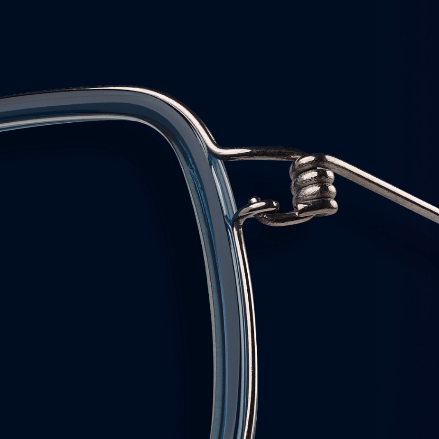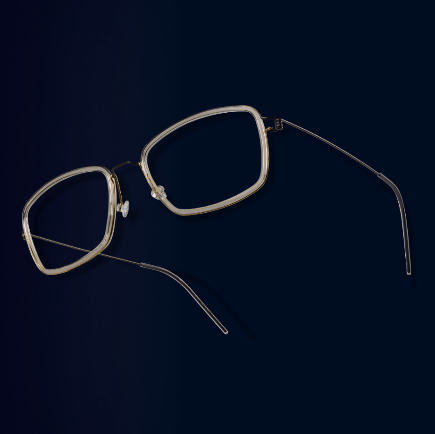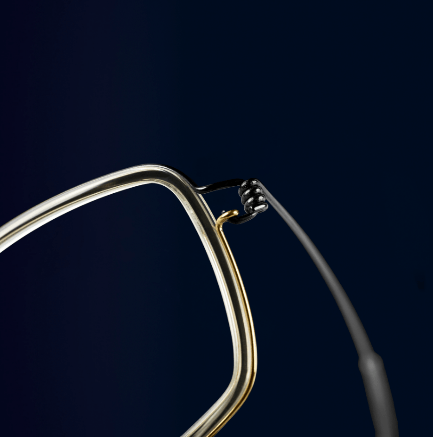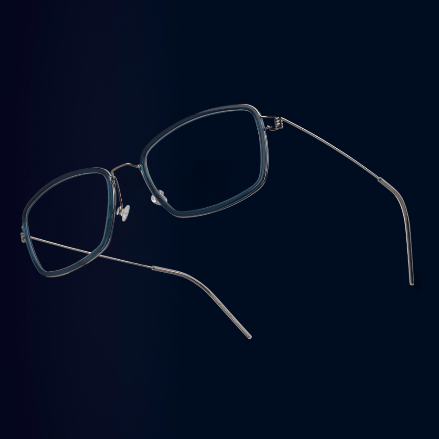 The Danish eyewear designer brand LINDBERG specially created the LINDBERG x PUYI 20TH limited edition optical glasses style 171015 for the 20th anniversary of Puyi glasses. LINDBERG has worked closely with Puyi Glasses for many years. The 20th Anniversary Style 171015 is the 10th joint model launched by LINDBERG and Puyi Glasses. LINDBERG also regularly organizes new product exhibitions at Puyi Optical, allowing customers to see and experience professional customized services. Mr. Henrik Lindberg, the CEO and chief designer of LINDBERG, even made a special trip to Hong Kong to visit Puyi Optical to exchange experience with a group of valued customers. LINDBERG will continue to cooperate with Puyi Glasses to bring more ultra-light and comfortable glasses to customers.
This 20th anniversary style 171025 belongs to the AIR TITANIUM RIM series. The brand-new titanium rectangular frame is specially designed for Asian faces. The acetate material of the inner frame helps stabilize the whole and effectively improves the comfort of wearing.
LINDBERG's signature hinge is lightweight, flexible and low-key with delicate details. There are two color options. The transparent color highlights the simple and fashionable style.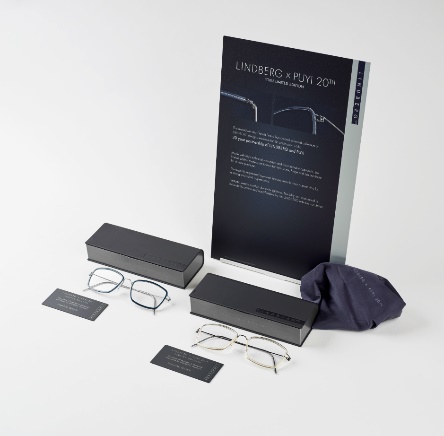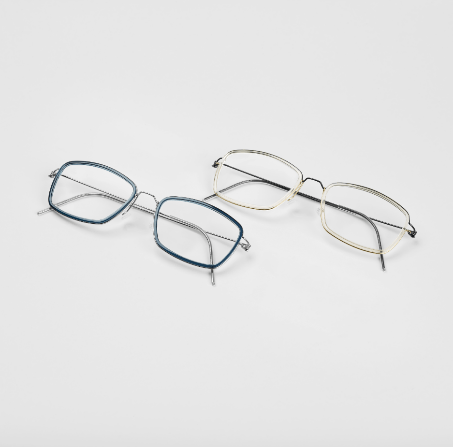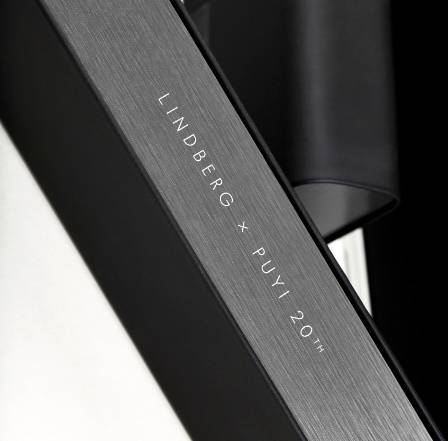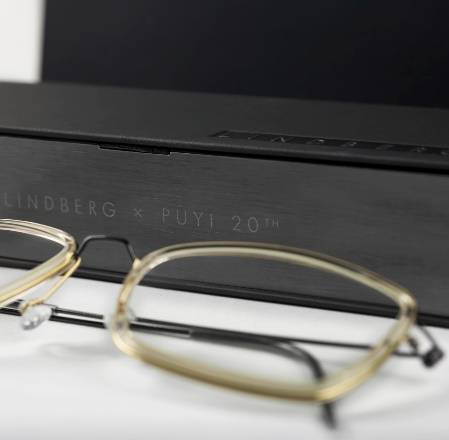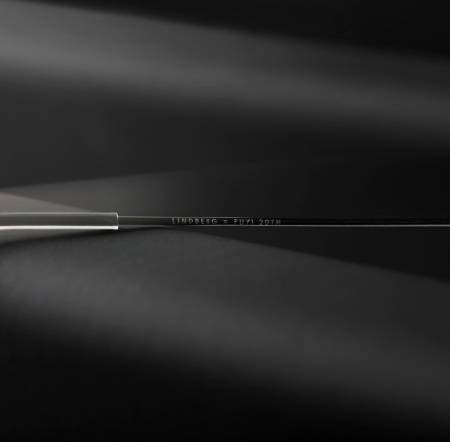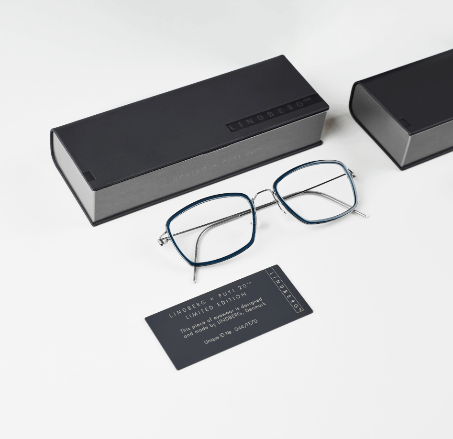 The LINDBERG x PUYI 20TH logo is specially printed on the inner side of the temples, the packaging box and the glasses cloth, which has a unique collection value.
MAYBACH EYEWEAR x PUYI 20TH Limited Edition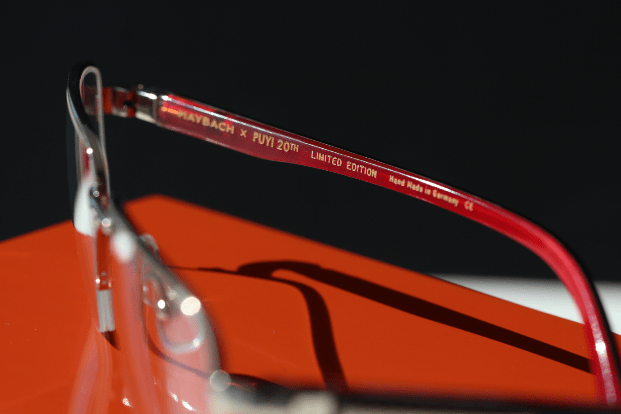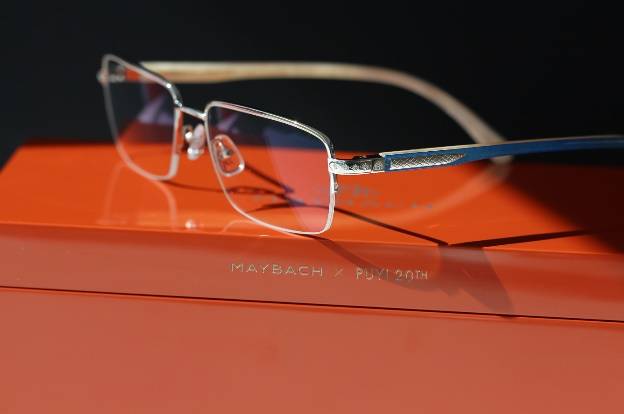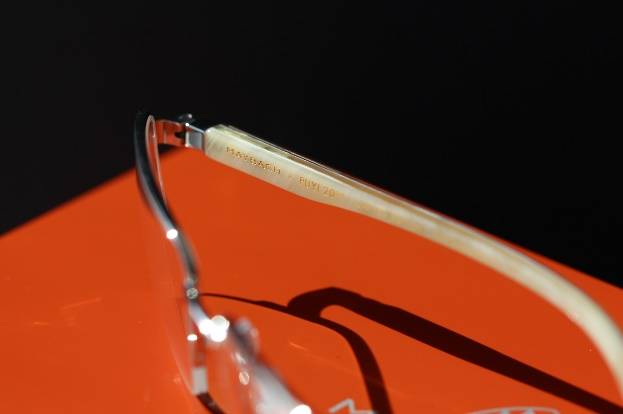 As an ultra-luxury car brand, when MAYBACH entered the eyewear market, it not only incorporated its own logo into the eyewear design, but actually inherited the brand's meticulous and diligent design, material, and craftsmanship when making cars. With a rigorous attitude, MAYBACH can be said to have opened up a new realm in the eyewear market. —Puyi glasses, which has been working closely with MAYBACH, is committed to providing a unique choice for those who pursue fashion and luxury quality.
To celebrate the 20th anniversary of Puyi glasses, MAYBACH specially created a limited edition-THE EXCELLENCE I for Puyi glasses, to continue the luxury aesthetics together. The semi-rectangular gold-plated titanium metal frame, coupled with the all-natural hand-made horn temples with special color matching for Puyi glasses, fully demonstrates the brand's exquisite handwork and rare selection of materials.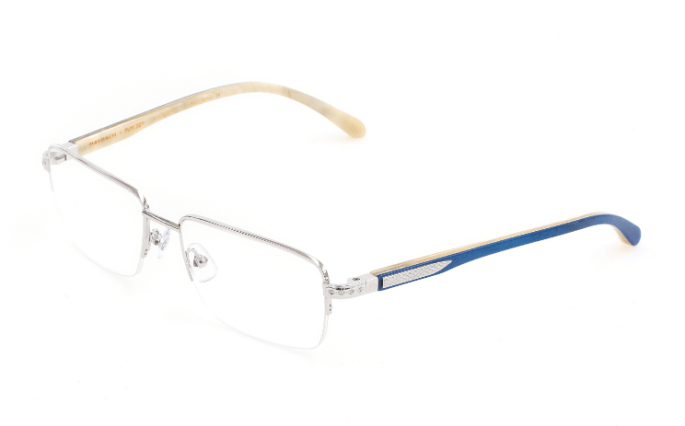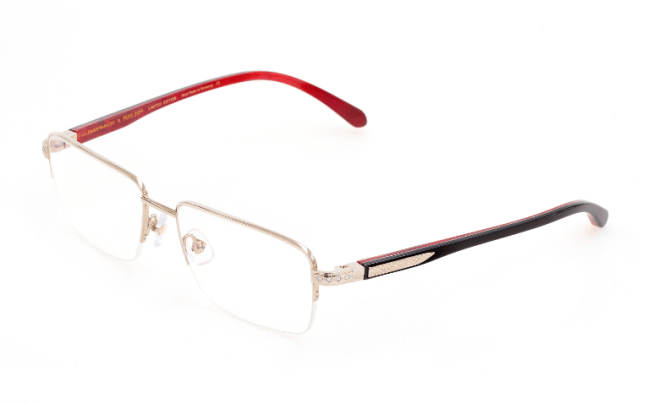 Embellished with 8 diamonds totaling 0.12 carats, decorated with legendary brand logos and fine diamond patterns, showing new works of art-like glasses, adhering to the legend of brand luxury.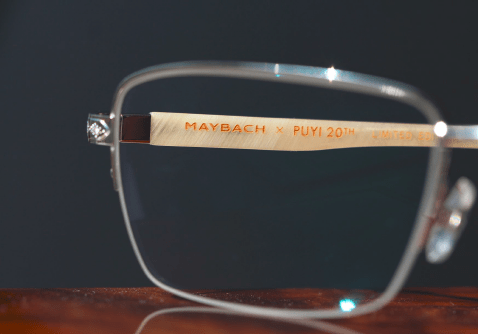 "MAYBACH x PUYI 20TH" is engraved on the inside of the temples, creating an extraordinary symbol of success and achievement, leading the luxury eyewear market together.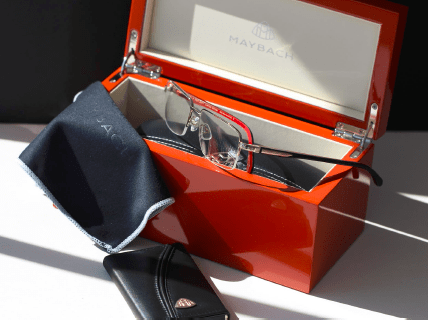 Attached with a collection of orange wooden box, and printed "MAYBACH x PUYI 20TH"; with the MAYBACH card holder made of the first layer of cowhide, fully demonstrate the rare style of the limited edition set.
PUYI PROJECT x PUYI 20TH Limited Edition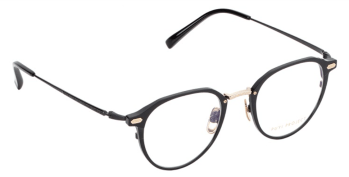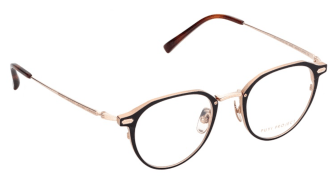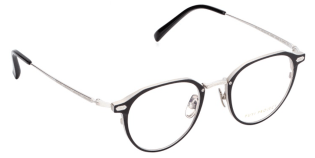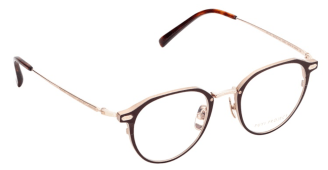 Puyi glasses' own brand PUYI PROJECT, to commemorate the 20th anniversary of Puyi glasses, sincerely launched a limited commemorative model PP110. Based on the classic PUYI PROJECT Series 100, Japanese optical craftsmen have created a new bright pear-shaped frame with 4 colors. The most eye-catching 21K gold-plated model also uses a newly designed tortoiseshell foot cover, which echoes the color of the round antique glasses logo of Puyi glasses, deducing extraordinary craftsmanship and unique aesthetics.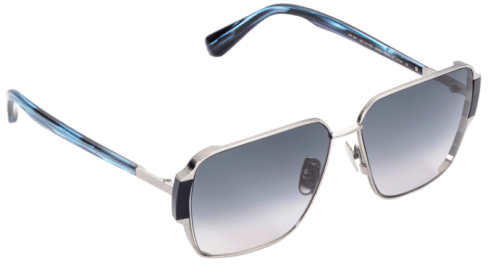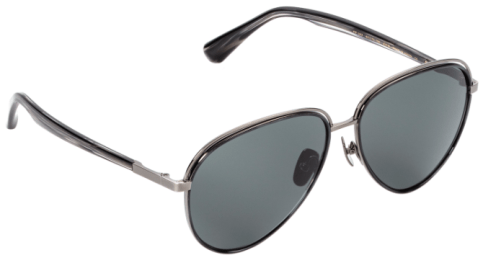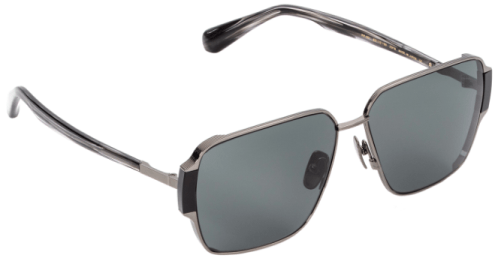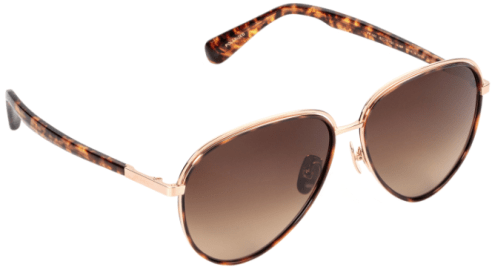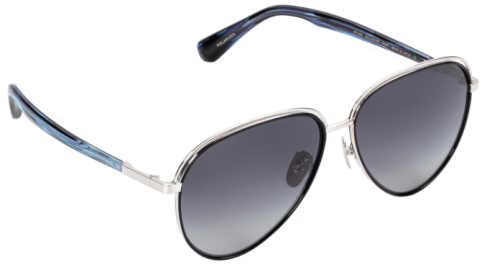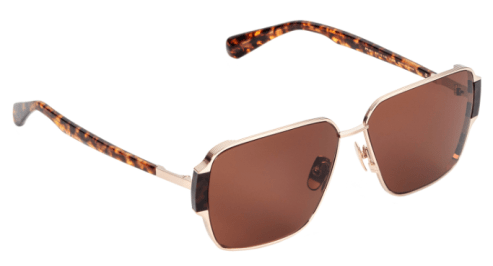 To celebrate the 20th anniversary of the founding of the group, the brand launched the limited commemorative styles PP501 and PP502 of sunglasses for the first time. Japanese eyewear craftsmen make two pilot frames with high-quality titanium. The PP501 front frame and PP502 frame inner ring are decorated with Havana acetate, which exudes a strong retro color. The temples are equipped with specially made foot covers of the same material to create a layered effect and add dazzling surprises to the style.
#PUYI STORY
The 20th Anniversary of Puyi Glasses Bright Chapter
In 2001, Puyi glasses began with enthusiasm and desire; in 2021, it marked the 20th anniversary of Puyi glasses.
#PUYISTORY, a 20-year memorable story. Puyi glasses is full of enthusiasm and joy, always resolutely innovate and strive for excellence, and is committed to providing professional, personalized and unique glasses shopping experience, adhering to the spirit of excellent quality, craftsmanship and extreme professionalism, and continuing to write the future .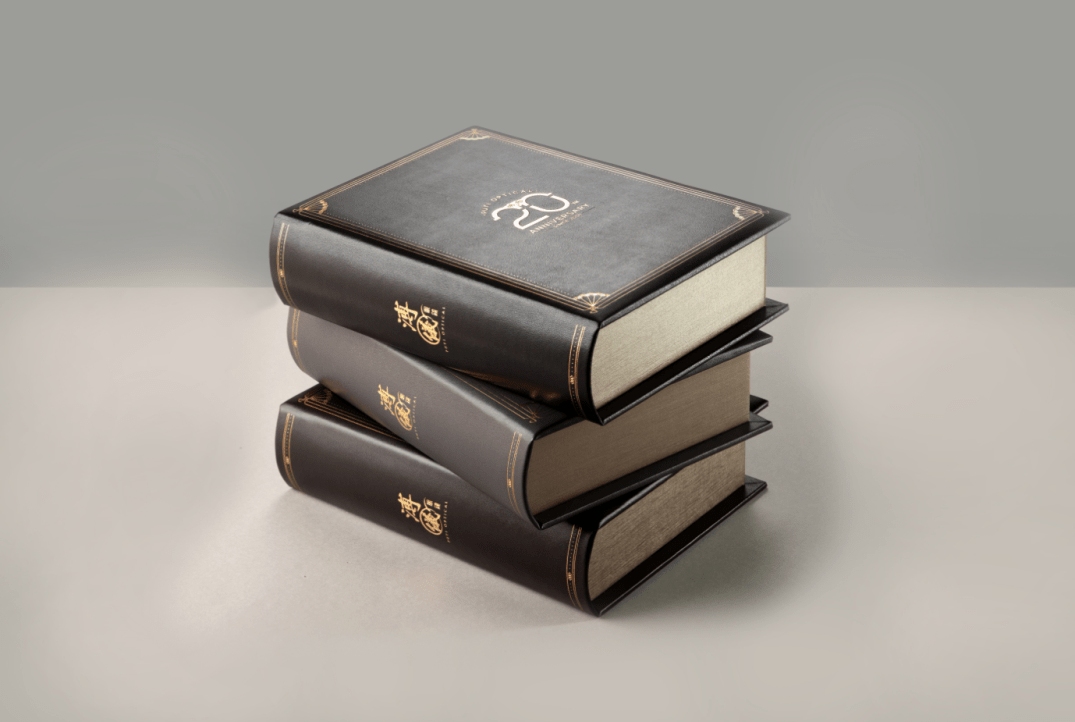 To commemorate the bright moment of the 20th anniversary, Puyi Optical Craftsman presented a special leather eyewear collection box, and created a visual short film, opening a new chapter of luxury and opening the extraordinary journey of Puyi Eyewear for 20 years.