China News Agency, Moscow, June 15 (Reporter Wang Xiujun) Russian Presidential Assistant Ushakov told the media in Moscow on the 15th that no breakthrough is expected in the Geneva meeting between the Russian and US presidents. After the meeting, the two sides will hold separate press conferences.
Ushakov said that the meeting will begin at 14:00 on the 16th, Moscow time. It doesn't make sense to say how long the meeting will last. Everything depends on the progress of the discussion and the state of the two presidents.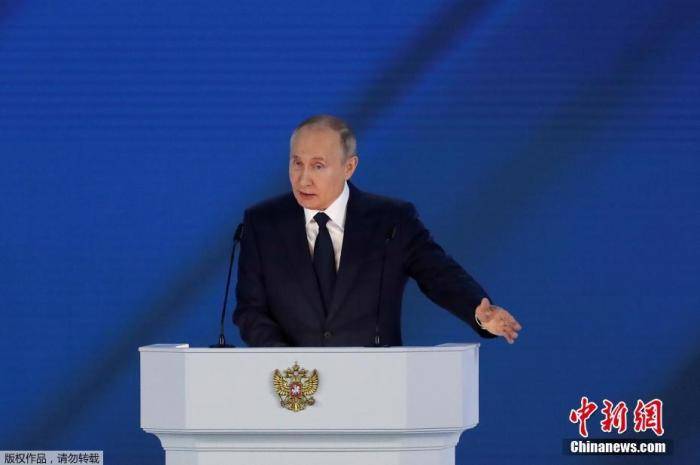 Data map: Russian President Putin.
Ushakov said that this is the first meeting in the "most difficult" situation of bilateral relations, and he is not convinced that certain agreements will be reached at the meeting. But both sides understand that it's time to start cleaning up this "mess". He emphasized that any agreement reached between the two countries is compromised.
Ushakov revealed that the meeting will consist of one small-scale meeting and two large-scale talks. During the small-scale talks, Russian Foreign Minister Lavrov and U.S. Secretary of State Brinken will accompany the two presidents to attend the meeting. The two presidents do not have a one-on-one meeting plan, but this may change during the summit.
Ushakov said that after the meeting, the two sides will hold their own press conferences, which is what makes this meeting different from other events. Prior to this, the United States supported the holding of a joint press conference more actively than the Russian side, but later reached a consensus, and the two sides communicated with the media after the meeting.
Ushakov said that the two sides will discuss almost all topics of concern, including strategic stability, combating the new crown epidemic, combating cybercrime, and regional issues such as Syria, Libya, Afghanistan, and Ukraine. He emphasized that strategic stability is one of the key issues at the meeting. In recent years, this field has accumulated many serious problems caused by unilateral actions of the United States. In addition, the meeting also plans to discuss the prospects of trade and investment cooperation between the two countries.
Russia-US relations have continued to be tense in recent years. In March of this year, Russian President Putin proposed an online open dialogue with US President Biden. After that, Biden expressed his belief that he would have a talk with Putin "at a certain moment." On April 13, when Biden was on the phone with Putin, he proposed to hold a summit with Putin in a third country to discuss bilateral relations. On May 25, the Russian President's website announced that Putin will meet with Biden in Geneva, Switzerland on June 16. (Finish)