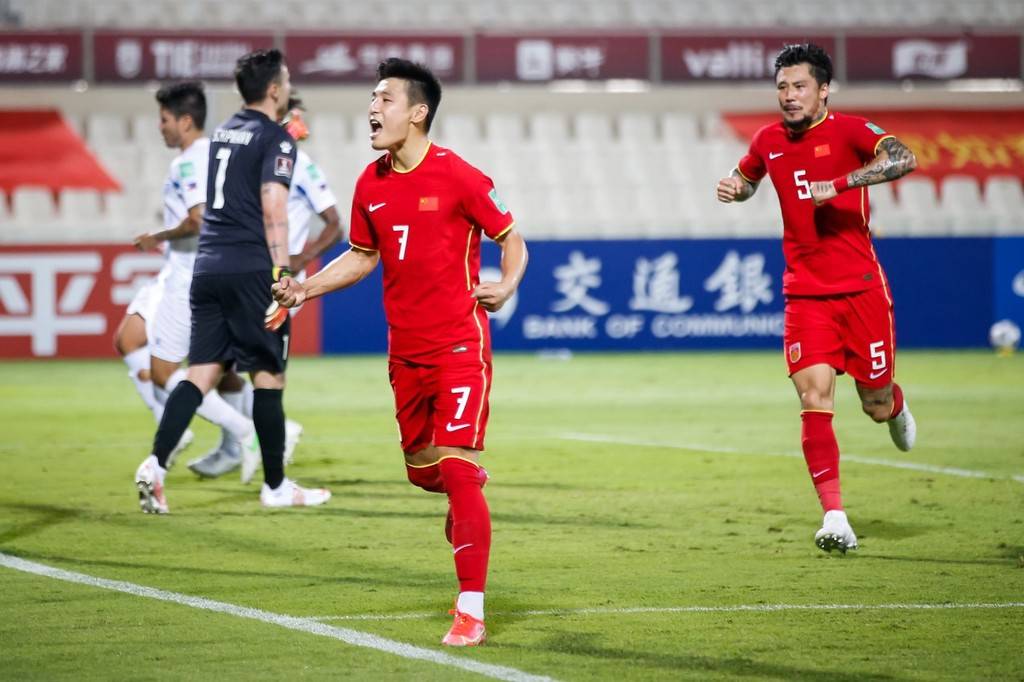 At two o'clock in the morning Beijing time on the 16th, the Chinese team will usher in the Syrian team, the last opponent of the World Preliminary Group Stage at the Sharjah Stadium in the UAE. The Syrian team has already qualified ahead of schedule, and the Chinese team will also be locked in the group as long as they get one more point. Qualifying places. However, the Chinese team has unified their minds and will not adopt conservative tactics in the last game. They will definitely go all out to win the opponent.
Due to the large-scale rotation of the national football team against the Maldives, it is not difficult to guess the starting lineup of the national football team in this game against the Syrian team. Yan Junling and Wu Lei are definitely the main players in the iron fight and will not be rotated. On the defensive line, Wang Shenchao, Jiang Guangtai and Zhang Linpeng, who were rotated in the last rotation, will start the field. At the right back position, due to tomorrow's serious injury, Tang Miao will start the field and Ji Xiang will be the alternate.
If there are no accidents in the midfield, Wu Xi and Zhang Xizhe will continue to start, assisted by Wu Xinghan and Jin Jingdao. However, in the game against the Philippines, such a midfielder did not achieve the expected results. In the second half, Li Tie also decisively adjusted the lineup before winning the opponent. In this game against Syria, Li Tie is likely to continue to use the 433 formation to attack opponents. In this case, midfielder Wu Xi will partner with Jin Jingdao as a double defensive midfielder. Wu Xi is responsible for control and Jin Jingdao is responsible for sweeping and intercepting. Zhang Xizhe advanced to the front midfielder and was responsible for organizing the offense.
If you change to 433, then Wu Xinghan and Wu Lei will continue to serve on the left and right wing sides and serve as wingers. Exxon was alone in the middle, serving as a center. For Wu Lei's performance as a winger, the head coach seems very satisfied. In the match against the Maldives, he still insisted on arranging Wu Lei's starting field and playing the right winger in the whole team rotation. It seems that he also intends to find another feeling for playing Syria. Wu Lei really lived up to expectations, only playing 45 minutes to complete a goal and an assist. (Sohu Sports Pei Li)
Predicted starting: 433
Goalkeeper: Yan Junling
Defensive line: Wang Shenchao, Zhang Linpeng, Jiang Guangtai, Tang Miao
Midfielder: Jin Jingdao, Wu Xi, Zhang Xizhe
Strikes: Wu Xinghan, Exon, Wu Lei