Facebook, an Internet giant that plays a pivotal role in the development of the VR industry, its every move is likely to represent the next stage of the VR/AR industry's direction, and its technology, marketing and marketing strategies in this field, It has almost become a textbook existence.
A few days ago, foreign media interviewed Facebook founder Zuckerberg and Reality Labs head Andrew Bosworth on Instagram Live. The content is straight to Facebook's core topics on the next step of the VR ecosystem, AR operating system, AR glasses terminal, and brain-computer interface. The entire conversation lasted about an hour and a half.
Zuckerberg: VR terminal prices are still not close enough to the people
Will increase efforts to promote popularization
Quest2 sold for US$199, coupled with a relatively complete VR content ecology, which directly led to the outbreak of the second spring of the VR industry. But for Zuckerberg, this is far from enough.
Since the announcement of the acquisition of the Oculus team in 2014, Facebook has never stopped betting on the VR industry. Zuckerberg has publicly stated more than once that he is confident in the future development of AR and VR equipment.
Zuckerberg believes that the immersive industry will be divided along the route of wired and wireless, and that wireless devices may win a larger consumer market share. More and more brands have successively launched VR all-in-one devices to break free from the limitations of connection lines. In the future, the standard for high-quality VR and AR products will be based on wireless.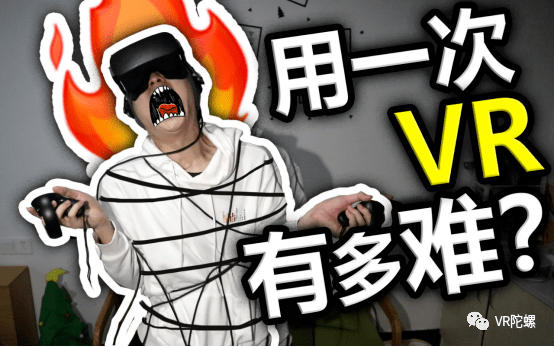 Source: [email protected]默者VR
Zuckerberg also mentioned another important reason for the popularization of VR and AR technology-price. The immaturity of technology and the cost of R&D investment have made VR and AR equipment currently unable to be perfect in terms of price and configuration. The price must be as affordable as possible for more people, and it is possible to realize the vision of a next-generation computing platform.
Facebook stated that its plan in this regard will be similar to the practice of game makers, pre-subsidy and subsequent subsidies through the sale of applications and other services. In the next ten years, prices will determine the popularity of these technologies.
In terms of VR ecological construction, Facebook has recently set its sights on a large number of virtual reality studios, including the acquisition of "Beat Saber" developer Beat Games, "Asgard's Wrath" developer Sanzaru, and Roblox-like game creation platform Crayta.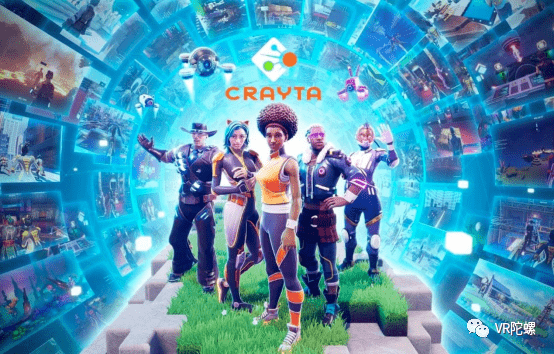 Image source: Crayta
VR is actually a "curve to save the country" strategy
The research and development of AR glasses and operating system are adv
Zuckerberg once said that VR will be an important part of how AR is built. It seems that Facebook's current actions are all paving the way for its AR products.
When talking about the research and development of AR glasses, Zuckerberg once said that it will launch Facebook's first AR glasses this year, but it is not technically complete. "If you are building an AR glasses that look like ordinary glasses, you need to perform very strict optimization of the system to complete all the calculations expected by modern computers based on this, but because AR glasses are devices on the human face, heat dissipation And power will be a very big challenge."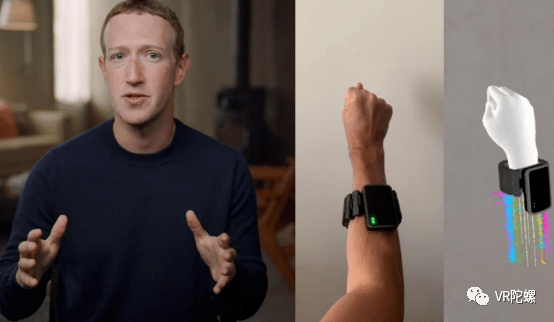 Source: tech.sina
Zuckerberg said: "For the layout of the AR industry, Facebook can be said to be a pioneer in the field. In 2018, we launched the Portal platform and injected it with interesting and practical AR filter functions a year later."
Bosworth added that during the epidemic, Zuckerberg invested a lot of energy in promoting the development of Portal, making it a "lifeline" for Facebook employees to work from home. Portal is a smart display used for video call services launched by Facebook in previous years, similar to Amazon Echo show and Google Home Hub. Although the sales of Portal devices were once underwhelmed by the Facebook privacy leak, the sales of the new Portal exceeded expectations during the Christmas period last year.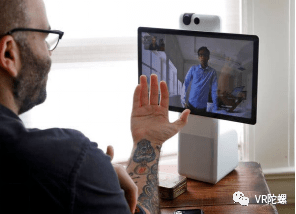 Image source: NYTimes
This sales performance may be related to the state of the epidemic that is likely to continue for a long time in the future and a series of improvements made by Facebook on the product, so it also arouses more curiosity about the subsequent development of this product. .
In this regard, Zuckerberg believes that under the influence of the epidemic, people's social methods have also changed, and the use of video calls to socialize has become a more likely thing. Since the launch of the Portal device, Facebook has been continuously improving the AR function to add fun and sociality to the device. Even if the video is two-dimensional, it is still impossible to achieve the effect of "face-to-face" communication, but for most people, video technology is currently the most "sense of existence" tool, and people can establish a connection with each other when using video calls. Real-time contact.
On the one hand, it is to create a brand new remote call mode through Portal. At the same time, Zuckerberg also said that they regard the Portal device as an extended product of Facebook's virtual laboratory, and this is related to Facebook's layout in AR and VR.
"Of course this has to do with the bigger picture of AR and VR that we are doing. Many people think that AR and VR are these technologies, but in fact they are tools and platforms that convey a sense of existence."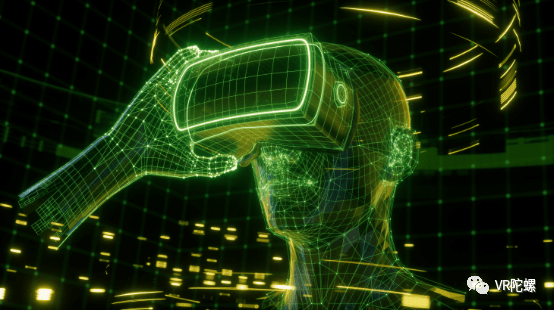 Source: techcrunch
Although the specific news of Facebook's AR glasses has not been revealed, according to foreign media reports recently, Facebook intends to launch the first smart watch next summer, which will be the key input device for its AR glasses. Not only is it preparing for AR glasses on the hardware, Facebook is also developing a virtual reality system independently.
"We are building a real operating system, which will be a new platform that is different from all other platforms. This is a very big challenge, but our team has gone a long way in this regard. We are building a new platform based on micro The kernel's operating system."
Neural interface will be the universal input method for AR and VR in the future
The brain-computer interface is a very sci-fi concept, and it is now in a very early stage. Before Musk established Neuralink to focus on brain-computer interface technology, Facebook acquired the neural interface service provider CTRL-Labs and announced its entry into the neural interface field. Unlike Neuralink's invasive device that needs to be implanted in the brain, Facebook's is a non-invasive watch-type device.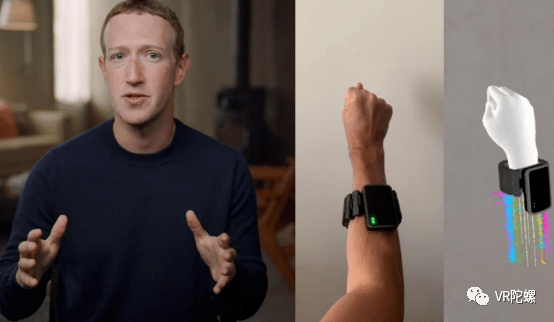 Source: venturebeat
In the field of neural interfaces, people have always been worried about personal privacy-related issues, and Zuckerberg believes that the public has some misunderstandings about neural interfaces. The neural interface system is not a "mind-reading technique", but gives a person an ability to make Their brains send signals about this work to other body parts. As early as when he acquired CTRL-Labs, Zuckerberg stated that he hoped to use neural interface technology to create a better way of socializing, and only relying on ideas to achieve functions such as typing and adding filters to photos.
Zuckerberg is confident about the future prospects of neural interfaces, "In some respects, the breakthrough in all of this will be neural interfaces." However, it is clear that the field of neural interface is not mature enough in all aspects. The person in charge of the neural interface project also said: "We think this may take ten years. This is a long-term research project." Zuckerberg revealed in the conversation that the time limit for some "cool" things that Facebook is about to launch is calculated in units of 5 or 10 years.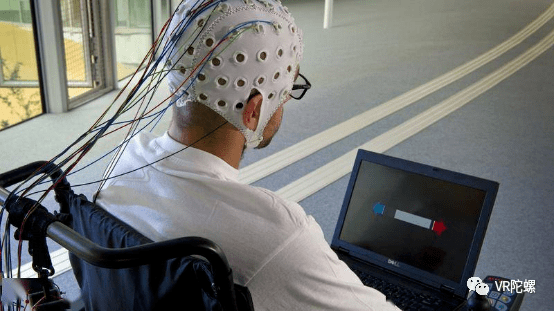 Source: sohu
And he believes that "when designing a new platform, the most important thing is the "input" method. How to control the platform is the most decisive factor. If the interactive activities around AR and VR do not require any physical controllers or the like , That must be a brand new revolution."
Judging from Zuckerberg's description, the input methods of VR and AR in the future are likely to be realized by neural interface devices. On this basis, Facebook will create a futuristic social platform.