In mid-March 2021, I participated in a Sichuan-Tibet line photography group. I set off from Chengdu to Nyingchi to shoot peach blossoms. It took 15 days and cost 16,800. The content of this article is the fifth day.
Due to the impact of the epidemic, people were depressed at home for a whole year. This year's tourism broke out, and Linzhi was the first to "blow out".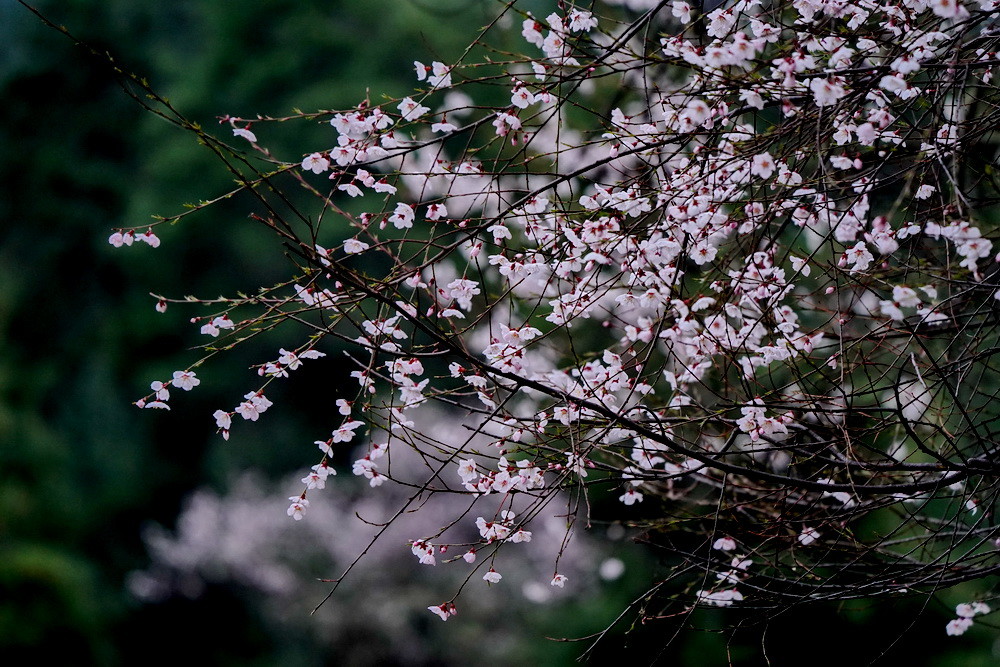 In fact, March is not the best season to enter Tibet, but the end of March is the season of peach blossoms in Nyingchi. Millions of wild peach blossoms are full of mountains and plains, as well as villages and river beaches. Some people say that peach blossoms are everywhere. Why do you have to go to Linzhi to see peach blossoms?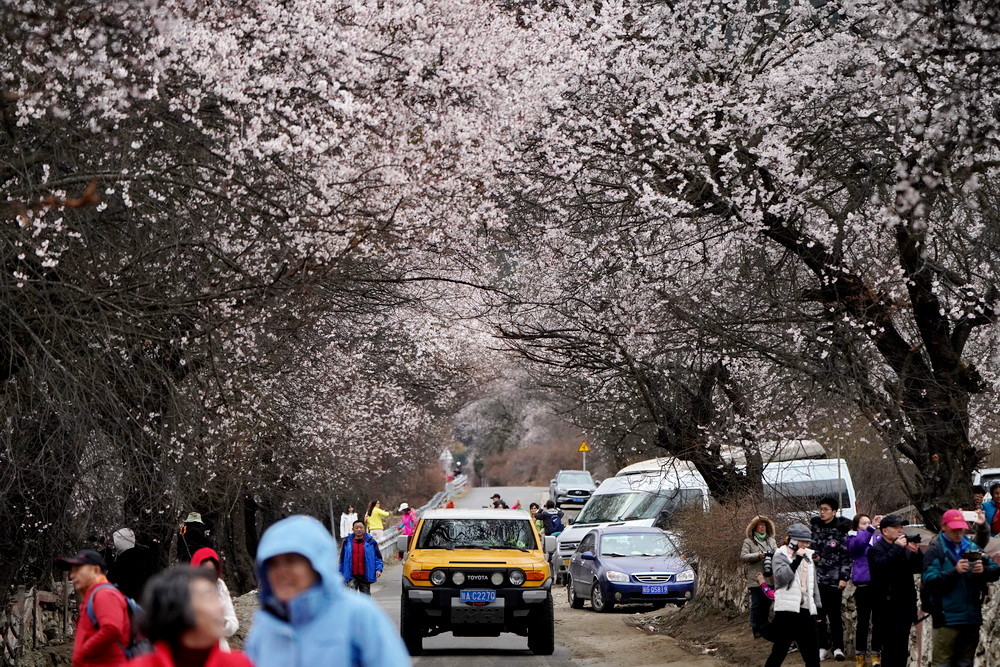 Although there are peach blossoms, can there be so many plants that can bloom freely? In addition, there are blue sky and white clouds, snow-capped mountains and valleys, and Nanga Bawa, one of the most beautiful snow-capped mountains in the world? In addition to the special scenery, there are also the publicity and hype in the past few years. Photography has brought the essence and myth of Linzhi's peach blossoms and attracted more photographers to shoot. Who doesn't want to be able to shoot "blockbuster" and shock themselves even more What about others?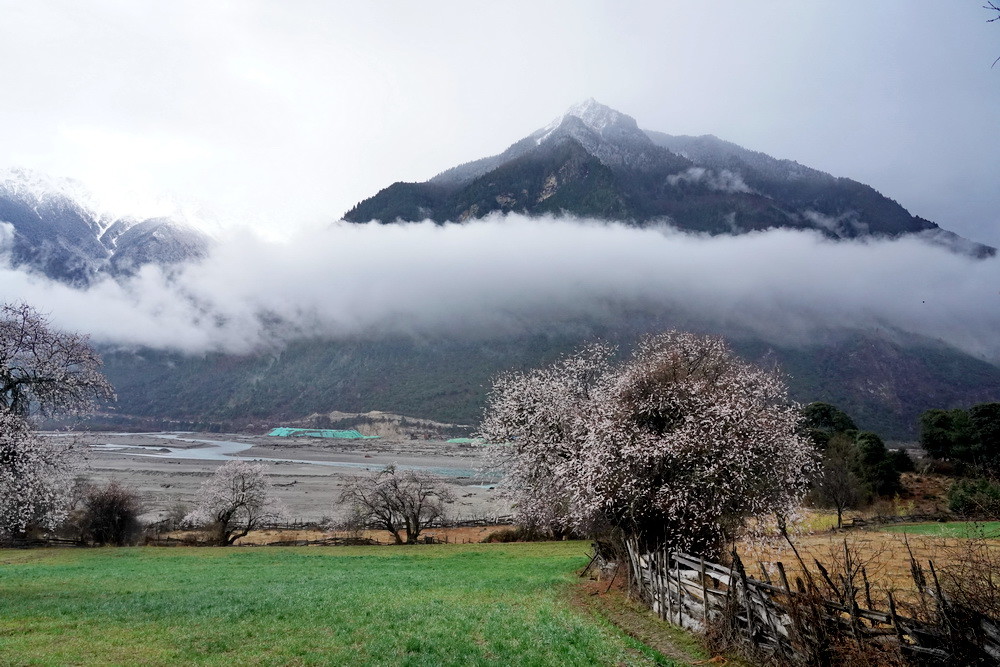 Nowadays, Chinese photography has become a kind of mass entertainment, and who has a camera does not want to use photos to prove their status and goodness? Isn't Lin Zhi the best choice for a shooting spot that many people admire but is not familiar with?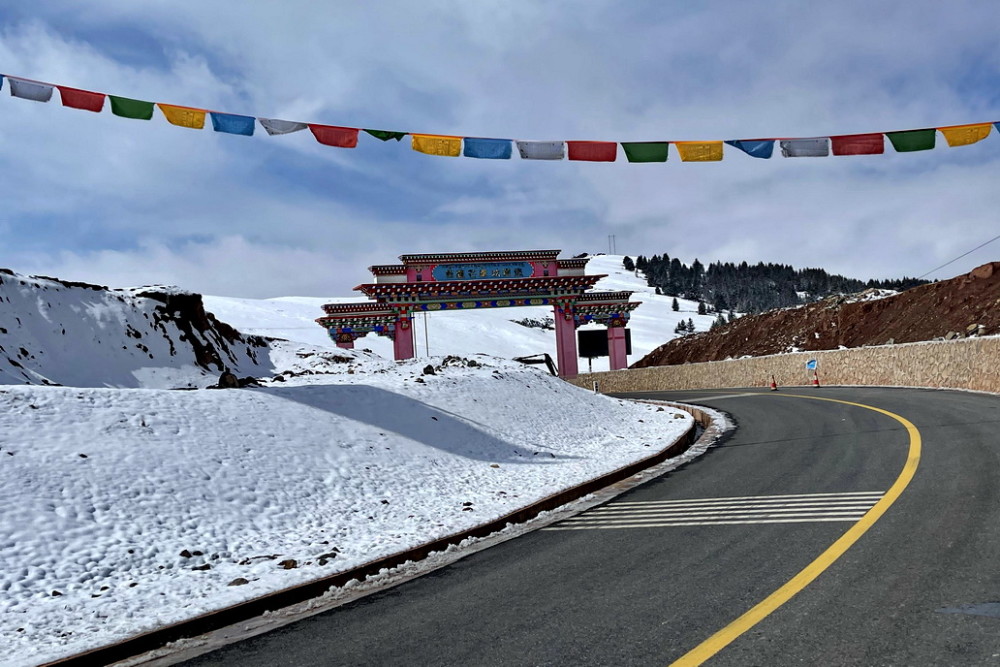 Besides, there are still a large number of self-media people who have arrived, or are still on the road, contributing to the situation…
When you enter Tibet, the first thing you see is the opening of wild peach trees. There are many such wild peach trees on Line 318, but they are not scaled up, and they are already in full bloom at low altitudes.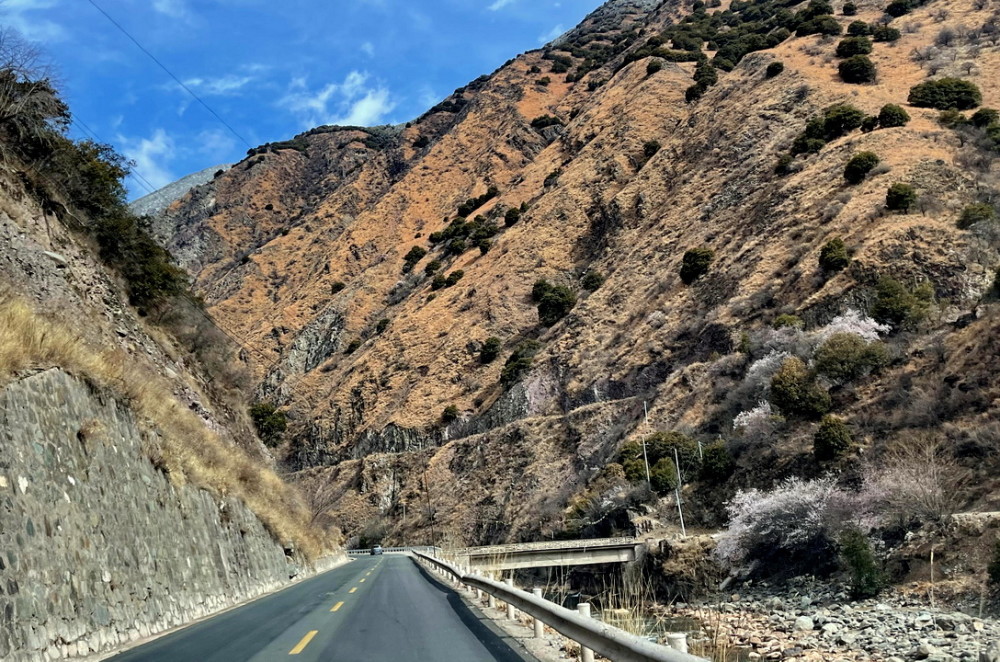 And when you get to the high place, Dongda Mountain is covered with snow. It turned out that it snowed just yesterday. The scenery is really beautiful.
1. It's a bit early to enter Tibet in March, and a large number of cyclists have not set off yet It was the second day after I took the 318 line. I crossed the Jinsha River and entered Tibet in the morning. This is also the third time I entered Tibet on the 318 line.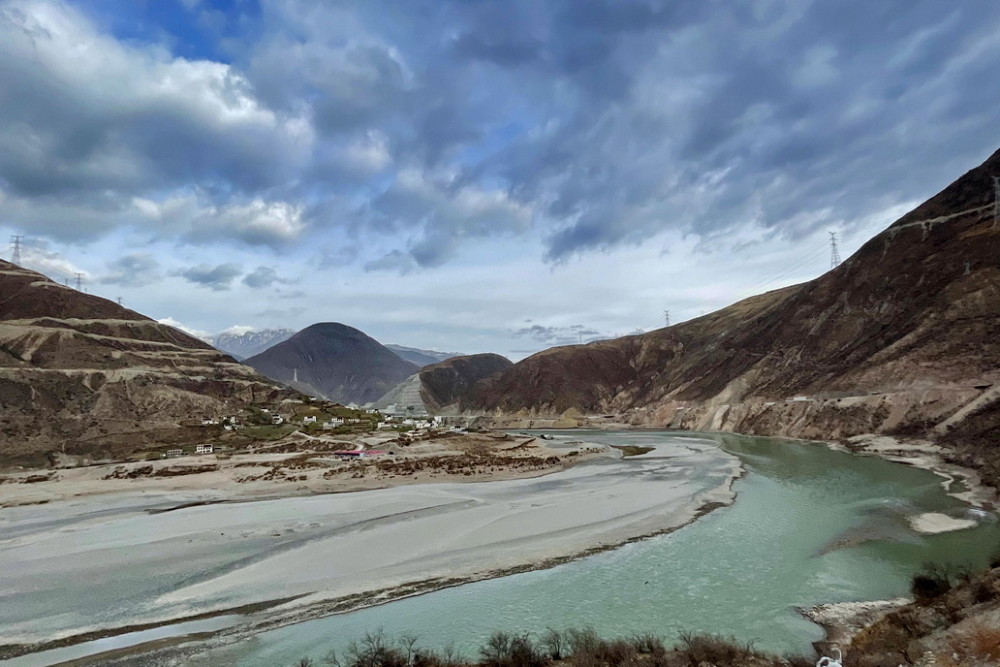 I saw two travellers riding motorcycles while resting in Lawu Mountain. It takes courage to ride this season. The weather is too cold. Once it encounters rain and snow, it will be too cold!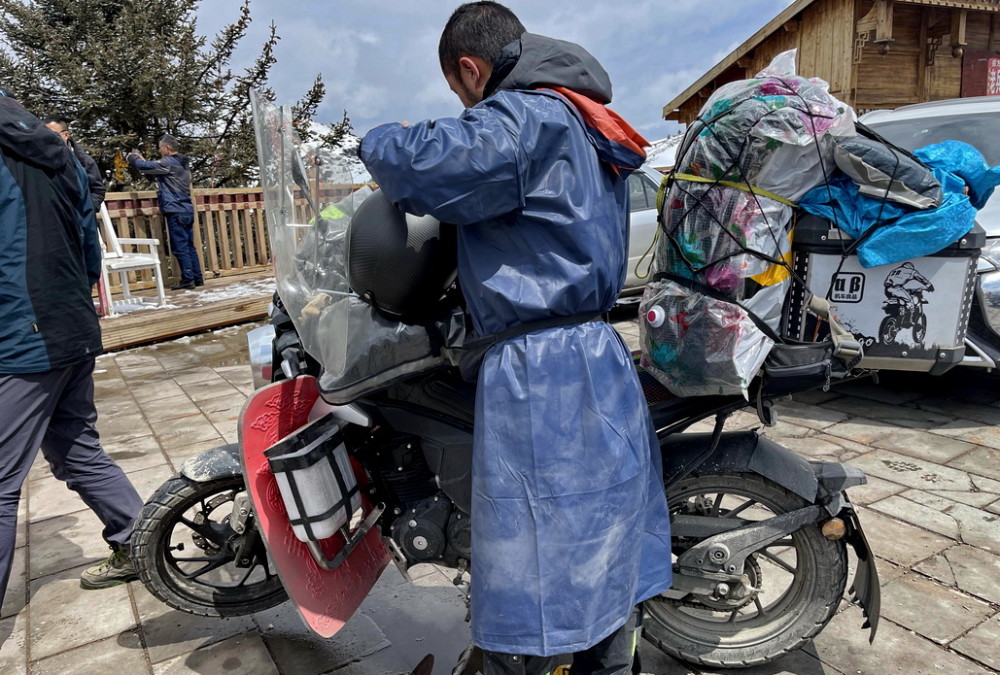 I saw him wearing a raincoat outside, making a cup of hot coffee during a break, and then hurried on the road again…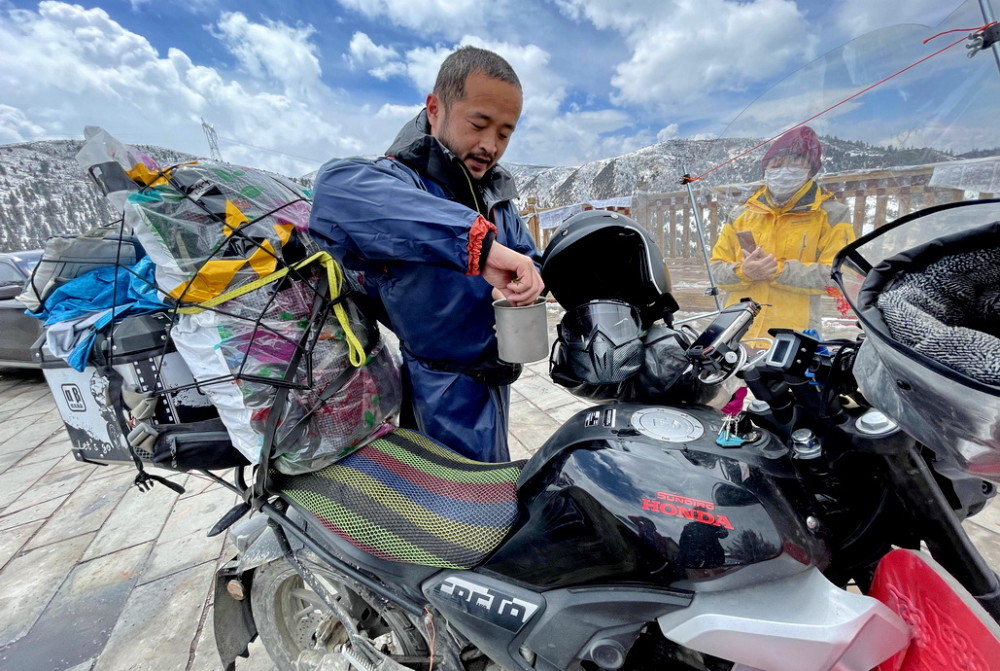 The last thing I did not expect was that I saw a bicycle with less than ten people this time. In 2013, I took this line. There were too many people riding. Now there are fewer people playing, or the season is early. Some?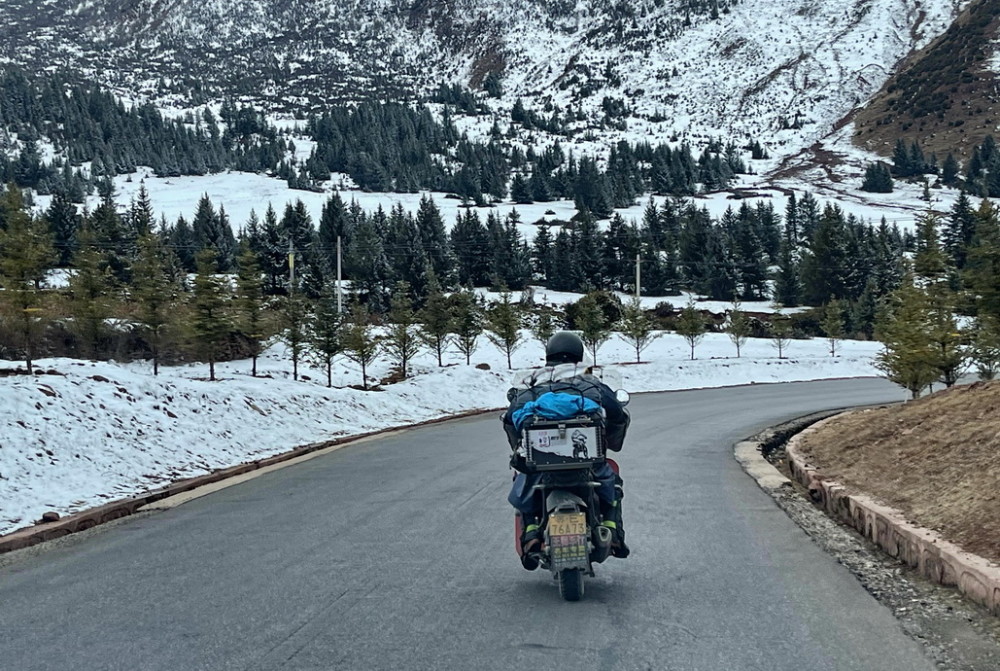 In fact, what I admire most on the Sichuan-Tibet line are cyclists and hikers. They are the real heroes. Unfortunately, I saw very few this time… 2. How much does it cost to eat a meal in Tibet? Eight dishes cost less than 43 yuan per person. Entering Tibet this morning, the first stop is Mangkang County. I will eat at the county seat at noon, a very casual Sichuan restaurant.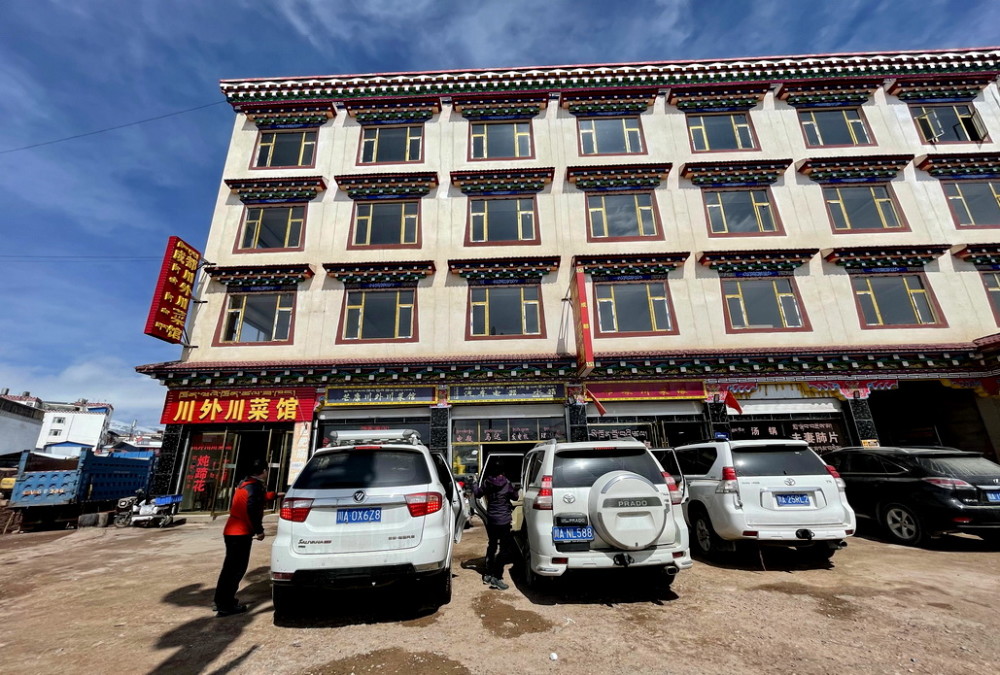 I ordered eight dishes, including two meat dishes. The final bill was 681 yuan (two sets). For 16 people, the average per person was less than 43 yuan.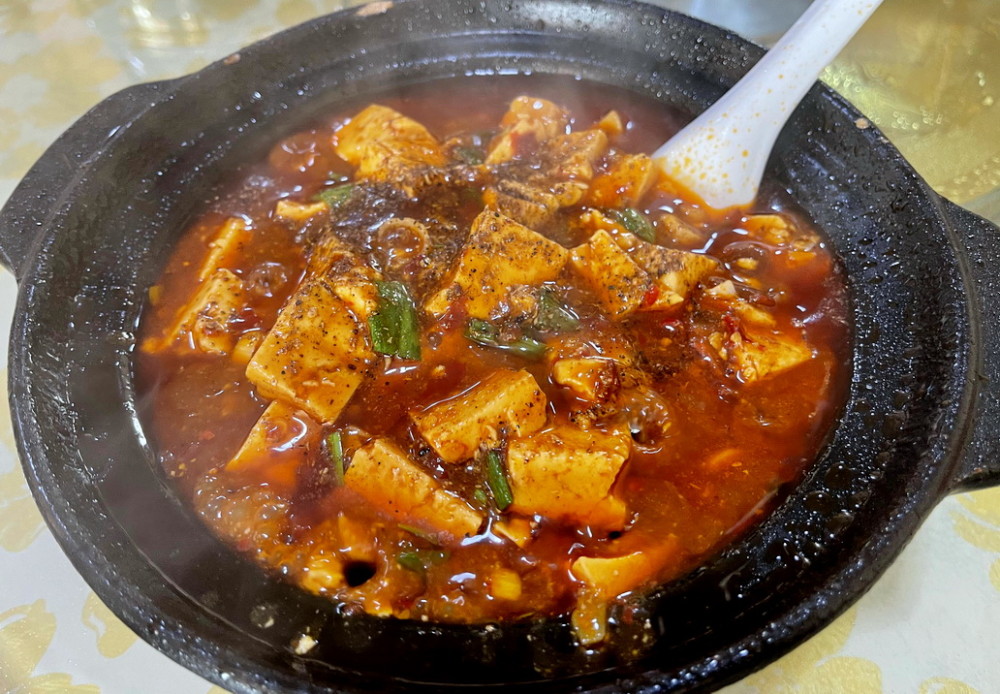 This dish is done well and everyone is very satisfied! In fact, as far as eating is concerned, there are many Sichuan restaurants along this road, which are not expensive.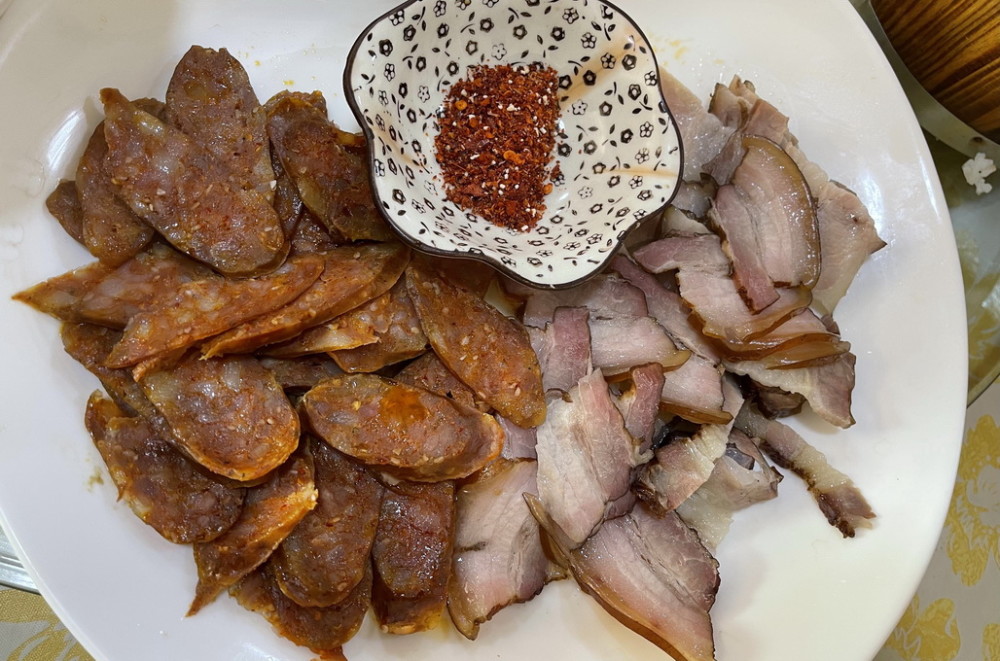 Mangkang is a meeting point. There are vehicles from Sichuan Line 318 and tourists from Yunnan Line 214 in the south. They meet here, and then they enter Tibet along Line 318 together. 3. The price of Mangkang Hotel has increased sharply today! Linzhi line travel accommodation is very tight! Everything went smoothly when I entered Tibet. I moved into the mangkang county as originally planned. Rumei Town , Live in a pre-booked hotel (200 yuan for a standard room).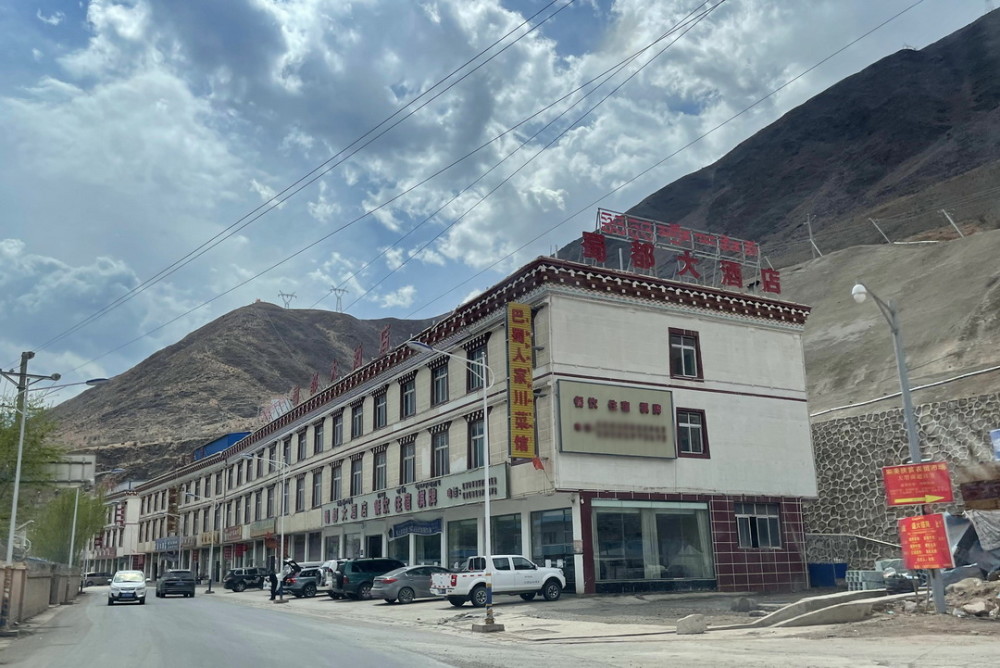 Go around and take some pictures casually. However, it was found that there were very few cars passing by the 318 line. It turned out that the Dongdashan line had problems with the snowy roads, and vehicles were restricted as well. As a result, vehicles were stranded in the area from Mangkang County to Meiru Town.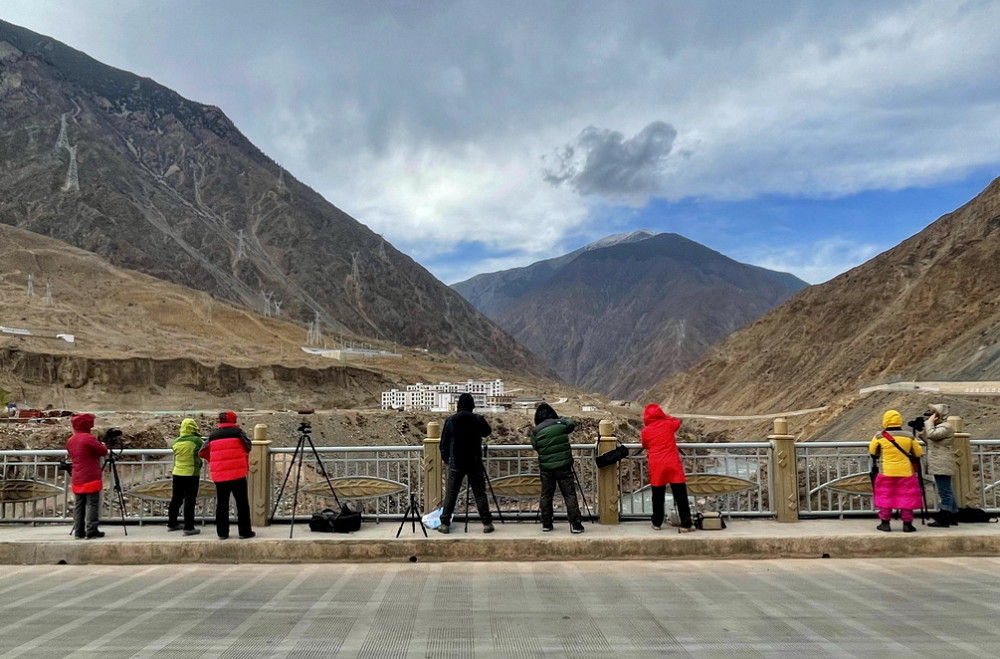 This makes the accommodations tight. The hotel I stayed in has risen to 580 yuan at night, and there are no rooms. It is said that the price of Mangkang County has also increased.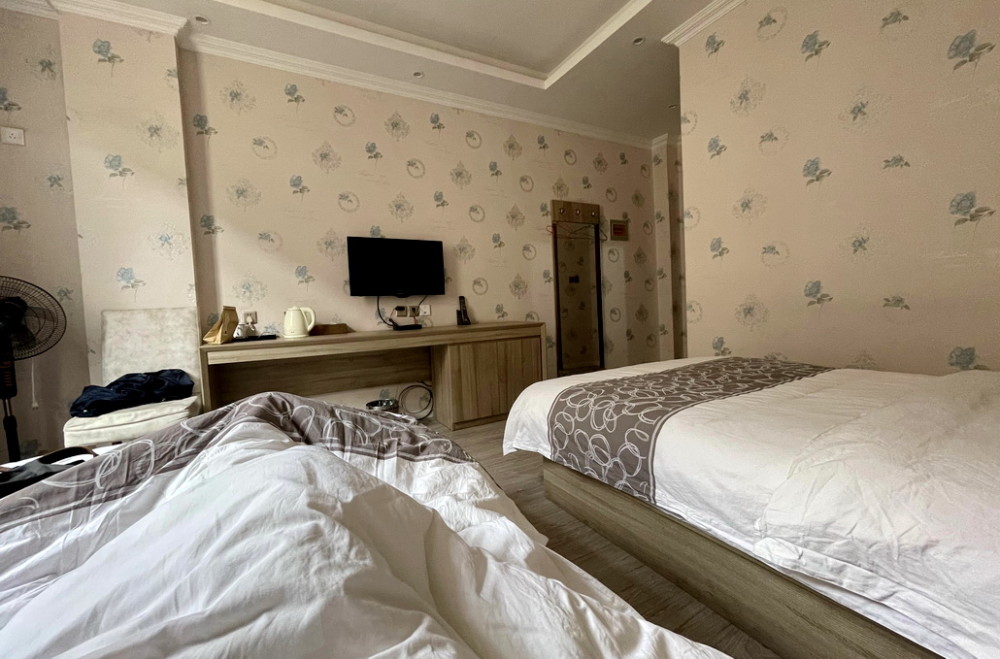 During dinner at night, Old Xu told me that for the next Ranwu Lake and Bomi, he had not reserved enough rooms. When he arrived, he had to find a place to live on his own and let me share a room with someone else… Here is a reminder to friends who come to Nyingchi to see the peach blossoms, they must first book a hotel along the way, otherwise they may have "nowhere to settle".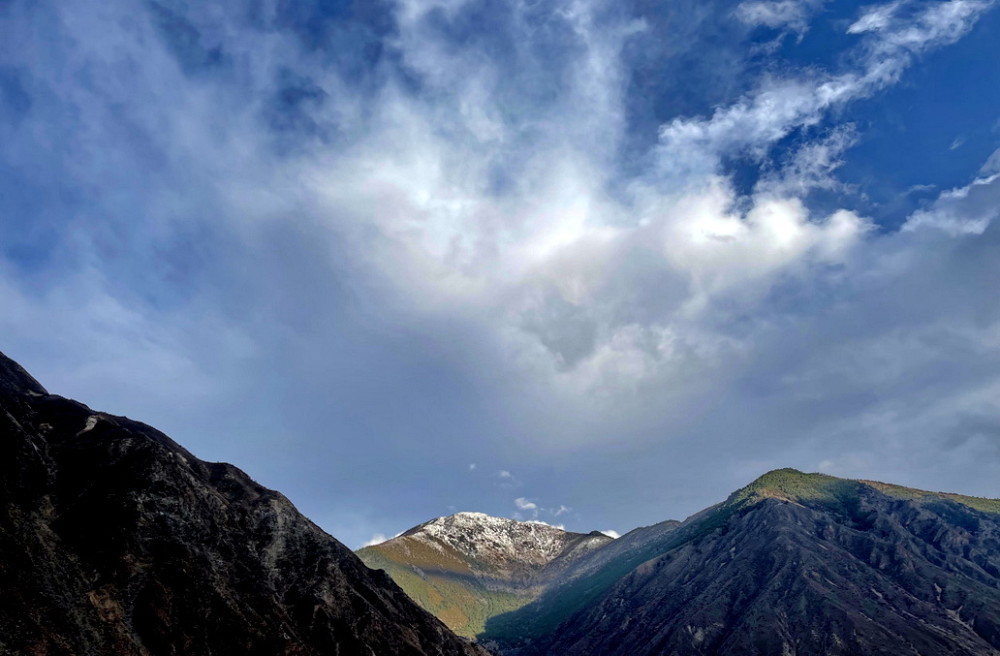 This year, Tibet's Linzhi line travels hot, and the accommodation is not enough… 4. The Batang Shuimogou RV camp on Line 318 charges 20 yuan. During this trip to Tibet, several friends asked me if I saw the RV camp. To be honest, I have not paid much attention to it. Today I finally saw one on the side of the road a few kilometers away from Batang County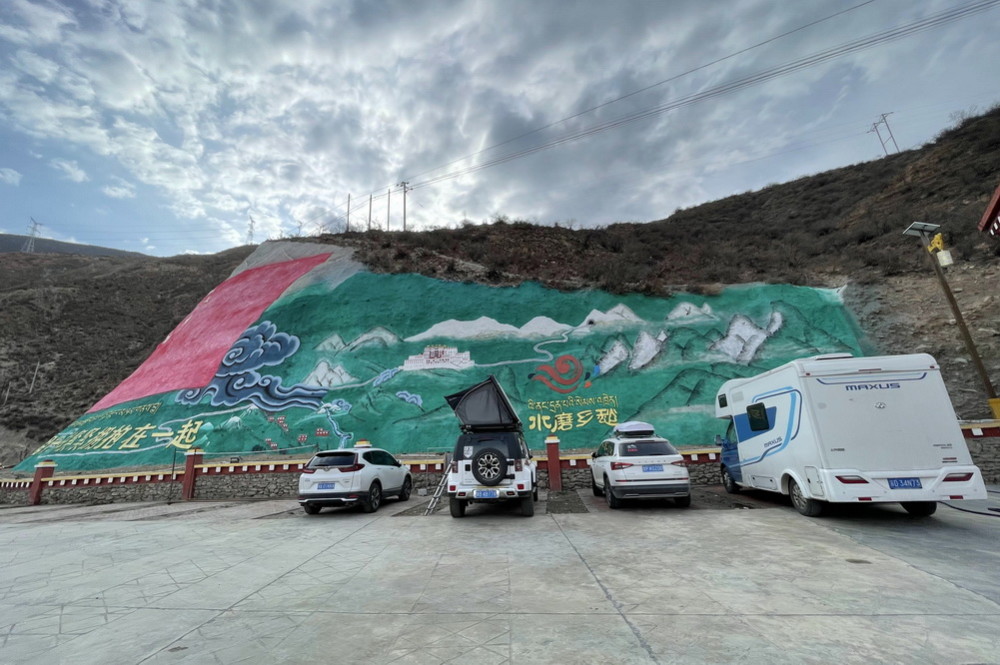 . This is called "Shuimogou RV Camp". The boss said that the cost is 20 yuan, and you can add water to the car and wash the car. There are guest rooms, restaurants, supermarkets, and toilets nearby.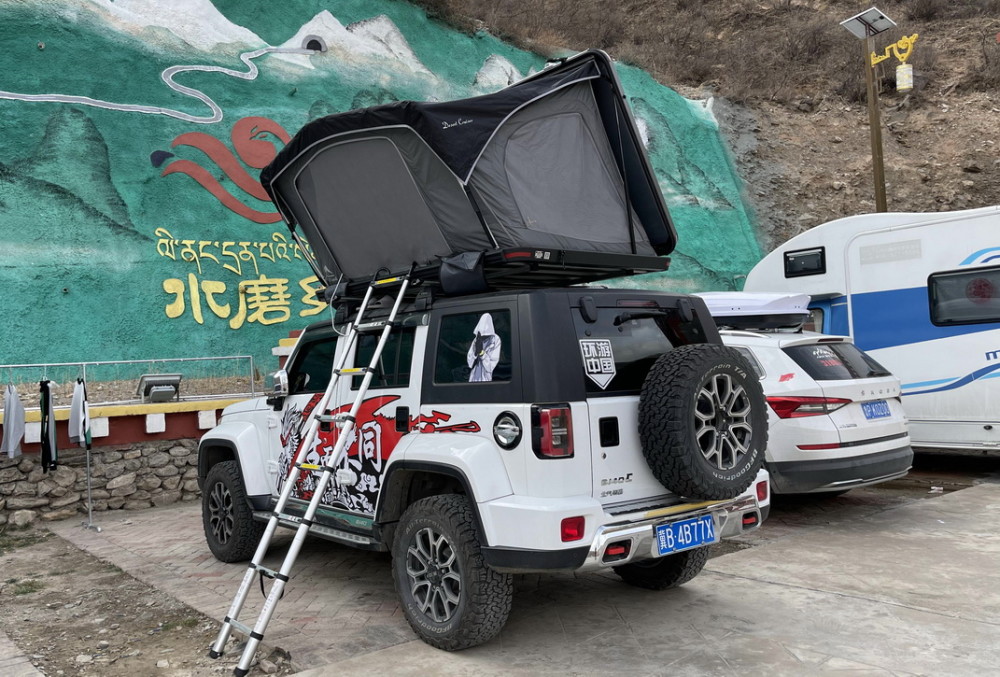 This camp is on the edge of Line 318, and on the other side is the Jinsha River, the boundary between Tibet and Sichuan. There is a big turn here and the scenery is very beautiful. The boss told me that they had purchased electrical equipment, and in a few days, they could use electricity in addition to adding water to the car.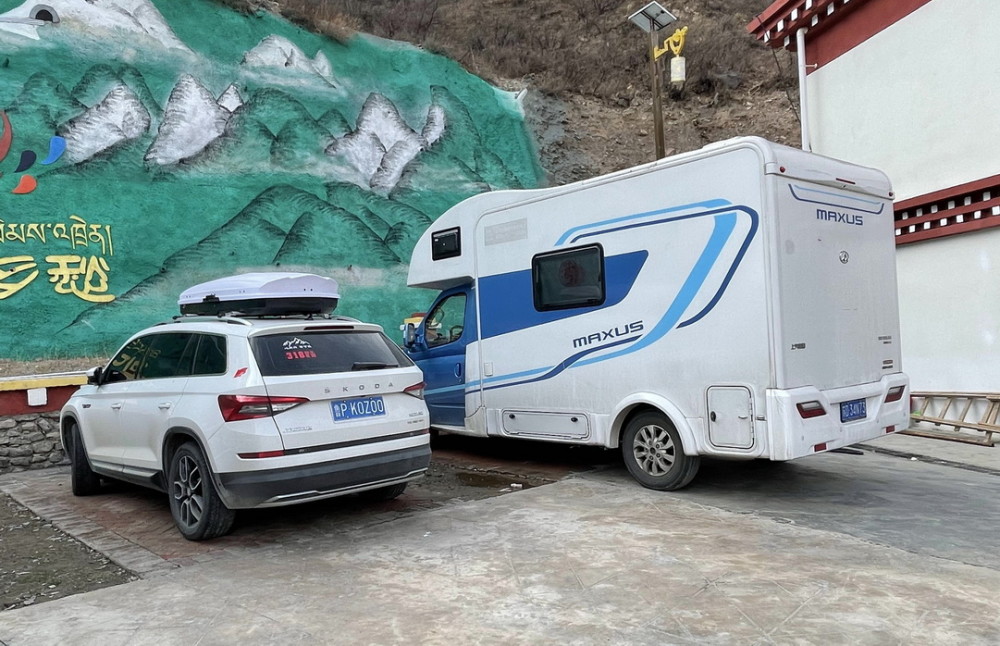 The boss said that there have been a lot of cars parked here in recent days. In addition to standard RVs, there are also many "bed cars" and other types of travel vehicles. Most of them have been in Tibet early in the morning… However, during this trip, I found that there are not many real RVs. What is going on? 5. What should I eat when I enter the plateau? Can I drink alcohol? Regarding eating, you have to follow your fate on the journey, and don't deliberately ask for and look for what you encounter. After all, there is not much room for choice on the plateau. If you have an endorsement in advance, you can look for the past directly.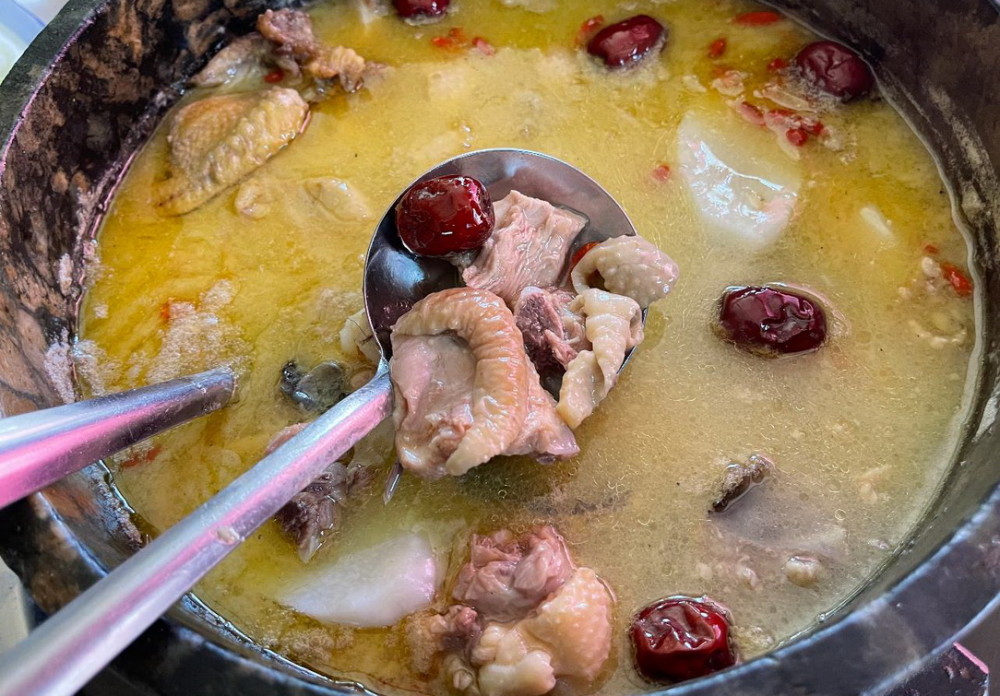 But my recommendation is to eat more vegetables and less meat, especially foods that are rotten and easy to digest. In short, don't ruin your stomach or cause gastrointestinal discomfort. In addition, do not eat too much at every meal on the plateau. You can prepare some snacks at ordinary times. It is mainly not hungry. I have a precedent of overeating. For drinking, try not to drink on the plateau, especially those who are new to the plateau, there must be an adaptation process. For experienced people, you can drink moderately, which is good for rest and sleep, but you must be restrained and not unscrupulous.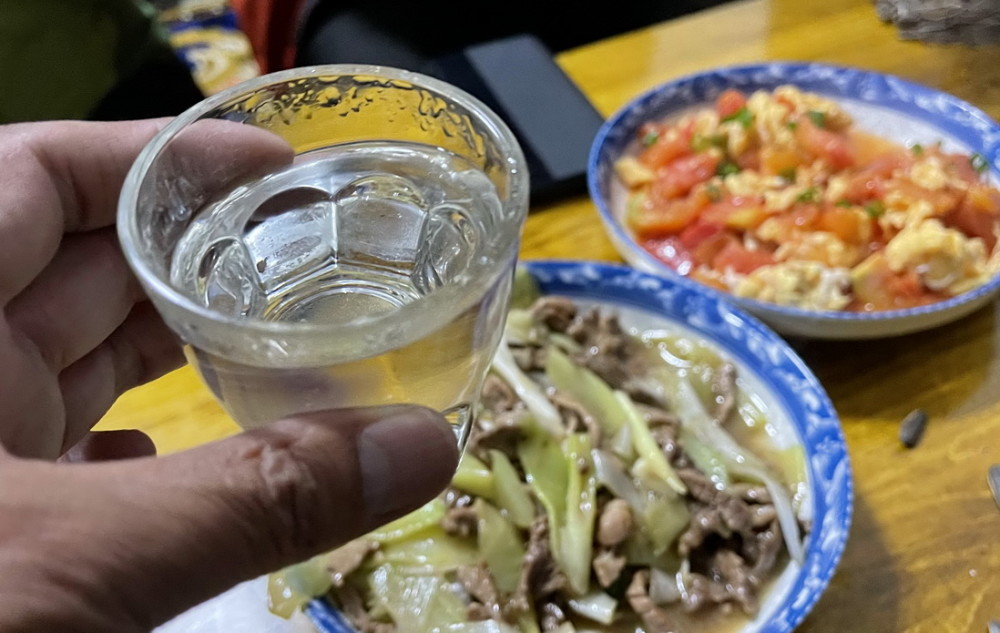 In short, the diet of highland travel is very important. Try not to eat or try some unsure foods, eat as little as possible, drink more water and eat fruits.